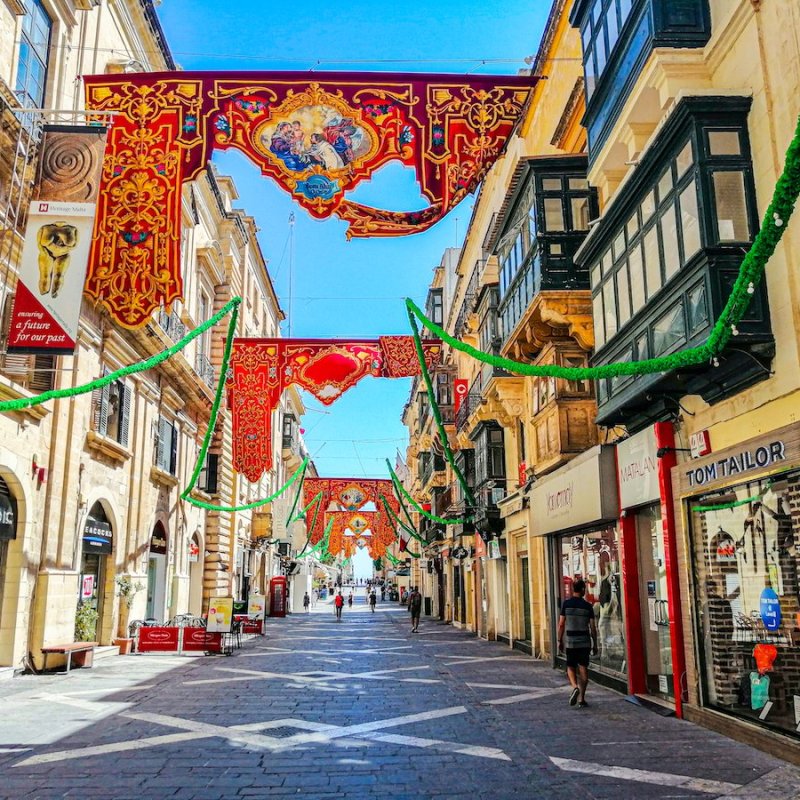 If the idea of retiring to an island complete with sandy beaches, salty breezes, and a laid-back lifestyle appeals to you, the folks at International Living have you covered.
These in-the-know professionals have been covering overseas retirement trends for more than 40 years, and they've released their latest picks for the best islands in the world to retire on. Criteria for their top 15 list include the ability to live a simpler, more peaceful life — without breaking the bank.
Here's the full numbered list, countdown style, with plenty of links for further reading about the various worldwide destinations from our TravelAwaits experts:
15. Phu Quoc, Vietnam
Vietnam made International Living's list of the best places to retire internationally in 2021 with its low cost of living, rich culture and history, and variety of places — from urban to rural — to live.
The relaxed, small island of Phu Quoc, off the west coast of Vietnam, may be a bit more expensive to live on than the mainland since goods need to be flown or ferried in. Still, it's appealing to retirees for its many beaches and opportunities for enjoying the outdoors in tropical weather. The snorkeling is excellent!
Read More: 10 Best Things To See And Do In Hanoi, Vietnam
14. Caye Caulker, Belize
Caye Caulker is a tiny sliver of an island — less than 5 miles long — off the coast of Belize in the Caribbean Sea. Tourists visit to go scuba diving along the Belize Barrier Reef or snorkeling in the Hol Chan Marine Reserve and (harmless) Shark Ray Alley.
According to International Living, there are just three main roads in the village, and residents get around the packed-sand streets by foot, bicycle, or golf cart. This is the place for expat retirees to truly kick back and enjoy the island's "go slow" motto.
Read More: 8 Adventurous Things To Do In Belize
13. Cozumel, Mexico
Off the coast of Playa del Carmen, Cozumel is a popular tourist destination, with plenty of sprawling resorts and high-rise apartment rentals. This tropical locale is also a cruise-ship stop, with passengers disembarking to shop, eat, and drink at many places of business near the port.
Expats from North America appreciate Cozumel because of its ease of access: The island has its own airport, and high-speed ferries run regularly from Playa del Carmen.
Read More: Celebrating a Cozumel Christmas: Where To Eat, Stay, And Play
12. Crete, Greece
While Crete may not be as charming as its smaller neighbors, the biggest island in Greece has plenty to offer expat retirees, says International Living, including solid medical infrastructure, various housing options, temperate Mediterranean climate, and of course… amazing Greek food!
It's a lengthy 8- to 9-hour ferry ride from Athens, but just about an hour by plane. Once you're settled on the island, you can spend your days hiking in local hills, visiting a pink sand beach, or making new friends at the local taverna.
Read More: 7 Best Day Trips From Crete, Greece
11. Las Terrenas, Dominican Republic
Las Terrenas is a beach town on the Samana Peninsula on the north shore of the Dominican Republic, the second-largest country in the Caribbean. According to International Living, expats from France settled here in the 1970s, so you'll hear lots of French spoken — and find French restaurants and bakeries, too.
Nature reigns here, with easy access not only to vast swatches of beach but also rainforest and rolling mountains.
Read More: 8 Things To Do In Punta Cana
10. Koh Samui, Thailand
Like Vietnam and other popular locales in Southeast Asia, Thailand beckons with a low cost of living. Koh Samui is an island in the Gulf of Thailand known for its natural beauty — plenty of idyllic beaches, and also lush rainforest and coconut trees.
This developed island is home to upscale resorts, golf courses, and spas, as well as sacred temples. Perhaps the most well-known is Big Buddha Temple, where locals regularly leave offerings at the base of the giant gold statue.
Read More: 9 Things You Didn't Know About Thailand
9. Bali
Romantic Bali in the Indian Ocean is not only incredibly scenic, with its lush jungle, bright-green rice terraces, and mountainous landscapes, but it's affordable. Spend your time here exploring Hindu temples, soaking in hot springs and enjoying wellness treatments, or zipping around on a motorbike visiting area beaches.
Bali does offer a retirement visa, says International Living, and there are a couple of communities especially popular among expats, including Ubud and Seminyak.
Read More: 6 Things Everyone Should Do In Bali
8. Isla Colon, Panama
While many expats retire to mainland Panama, including cosmopolitan Panama City, Isla Colon may appeal if you're looking for a quiet island vibe. This island is one of many in an archipelago on Panama's northwest shore.
The benefits of living in Panama as a North American expat include its relative proximity to the United States — plus the country uses the U.S. dollar. And of course, if you're into year-round hot, humid, tropical weather, Panama delivers.
Read More: What To Expect At Carnaval In Panama
7. Isla Mujeres, Mexico
The "island of women" was once a site for fertility pilgrimages among the Maya, then a sleepy fishing village. Isla Mujeres has been long discovered by tourists and developers, but it's still world's away from Cancun, where you board a ferry for the 20-minute ride to this small island in the Caribbean Sea.
Yes, it's a common day trip from Cancun, but it's appealing to expats as a scenic spot to retire, surrounded on all sides by turquoise water. Fishing and snorkeling are popular pastimes, and golf carts are the preferred mode of transportation.
Read More: 9 Fantastic Experiences On Isla Mujeres
6. Roatan, Honduras
With the Mesoamerican Reef just off its shores, Roatan, Honduras, has long been a popular island destination among scuba divers. Now it's a port of call for Caribbean cruises, as well as expats, who appreciate the pretty beaches, as well as the mountainous, jungle interior.
Central America's Honduras has a residency visa for retirees, requiring just $1,500 of proven income to apply.
Read More: How We Spent A Day On Roatan
5. Ireland
Which one of these is not like the other? The rest of the islands on our list are in tropical — or at least temperate Mediterranean — climates. Yet Ireland makes this list for its country charm, friendly residents, cozy little villages, and landscapes of rolling green hills.
International Living points out that retiring to an English-speaking country can be appealing for Americans, and it makes a great jumping-off point for visiting other countries in Europe.
Read More: The 6 Incredibly Beautiful National Parks Of Ireland
4. Ambergris Caye, Belize
The largest island of Belize, Ambergris Caye, like its "little sister" Caye Caulker (discussed above), has a laid-back vibe but also a sophisticated side. You'll find plenty of seaside restaurants and shops as well as live music and upbeat nightlife, especially in the town of San Pedro.
For North Americans, the appeal is that English is spoken throughout Belize. And toddling around the island on golf carts — the preferred method of transportation — is pretty fun, too.
Read More: How To Spend A Great Day In Belize
3. Penang, Malaysia
Formerly a British colony, Penang, Malaysia, is home to a mix of nationalities, and it's welcoming to North Americans, with English widely spoken on the island. If you're eager to travel in retirement, having Penang as your home base makes it easy to fly to many other countries in Southeast Asia. This island also appeals to foodies, with its plethora of food stalls, prominently found in the main city, George Town, as well as adventurers who like to hike, dive, and snorkel.
Historically, Malaysia has offered a generous retirement visa called "Malaysia My Second Home (MM2H)," however, that program has currently been suspended "temporarily," says the government. Keep an eye on the official website for updates.
Read More: 4 Reasons Why Penang Needs To Be On Your Bucket List
2. Mallorca, Spain
Mallorca, a large island in the Mediterranean Sea off the coast of Spain, beckons with its ancient Roman ruins, seaside villages, castles and palaces, hilly countryside, and world-class beaches. The scene is romantic, and the mild and sunny year-round weather is, of course, attractive, too.
Then there's the delectable food — from freshly caught fish to arroz brut ("dirty rice," a take on paella) to a local crispy bread roll called llonguet.
Read More: Palma De Mallorca: Best Things To See And Do
1. Malta
Where's Malta? It's a common question about the island country that tops the list of the best islands in the world to retire on. While it may not be a commonly known destination among all North Americans, it's popular among retirees seeking sunshine, solid healthcare options, and a reasonable (though not ultra-cheap) cost of living. (Oh, and it's located in the Mediterranean Sea between Northern Africa and Sicily.)
The official languages of the island are Maltese and English, since it was once a British colony.
Read More: 12 Fantastic and Fascinating Things To Do In Malta