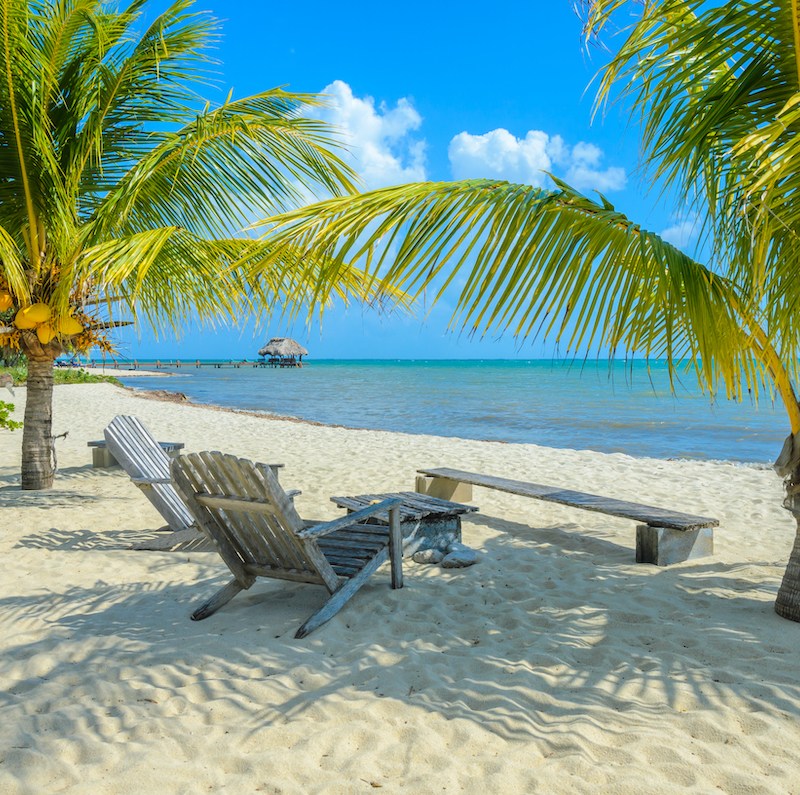 Does 2023 ring in a year of retirement (or retirement planning)? If yes, and especially if moving abroad in retirement interests you, International Living's best places to retire abroad, 2023 Annual Global Retirement Index deserves your attention. It's no surprise that many tropical destinations are on the list.
The magazine took into consideration factors such as health care, cost of living, visas, housing, and climate. It also rated countries, not including the U.S. or Canada, where a retired couple can live comfortably on $2,000 a month.
"Our index is informed by hundreds of opinions and real-life experiences—information—compiled by our trusted sources in the best retirement destinations across the globe. It's a way for you to quickly compare and contrast your best options and begin to narrow down your choices," International Living commented in their latest article. It also said the index is meant to be a tool to help not used as scientific research.
Let's break down the winners and see what some of our expat writers have to say about the results.
16. Belize
This tropical Central American country is filled with adventure. You can snorkel along its stunning reef, hike through dense rainforest, and even explore Mayan caves. Belize is located between Mexico and Guatemala. It ranked in the top 16 because of its beautiful weather. It's summertime all year round. Another highlight for expats is the language, English.
The availability of tropical fruits is also a draw. This eclectic country's palate is Creole, mixed with European, African, and Mayan roots. The flavors create quite a combination on your plate. TravelAwaits writer Erika Ebsworth-Gould suggests several places to explore.
Half Moon Caye is a remote island about 2.5 hours by boat from Belize City. It's the oldest protected area in Belize. The wildlife is plentiful on this tropical island. And it's a favorite place to watch the stars according to TravelAwaits writer Joan Sherman.
15. Roatán, Honduras
Roatán is a small island off the coast of Honduras. With a population of 80,000, it has a small but very active expat community. You will find unique tourist areas like the Arch's Iguana & Marine Park, beautiful beach towns like Coxen Hole, and traditional fishing villages like French Harbor. International Living ranked Roatán in this year's list because of its warm weather, slower pace, and lower cost of living.
14. Ireland
If you like a change of seasons but not bitter cold, Ireland may be right for your retirement. The beautiful landscape, stunning castles, and rolling hills transport you into your very own storybook. International Living put Ireland on the list for its inexpensive healthcare, cost of living, and stable government.
TravelAwaits writers love the Emerald Isle for its outdoor activities like biking, its fun-loving pubs, its unique food, and the beautiful national parks.
13. Malta
Malta is located 60 miles from the Italian island of Sicily and north of Africa in the Mediterranean Sea. It boasts exquisite culture and history, with nine UNESCO World Heritage Sites, and a wonderful climate. International Living says it's off the radar for many North Americans. English is the primary language. Malta has one of the top five healthcare systems in the world according to the World Health Organization. This small country is also one of the safest.
Malta is known as one of the best diving spots in the world. You can explore hundreds of caves and shipwrecks. The food is fresh, with delicious seafood and local cheeses and sausages. A visit to this intriguing country might make it a contender for retirement.
12. Uruguay
Uruguay hits a lot of buttons when it comes to retiring abroad. This Latin American country is politically, economically, and socially stable. It's also free from hurricanes and earthquakes. Uruguay also has some of the best infrastructure in the region. You also have your pick of city life, beach dwelling, or a small town in the countryside.
11. Colombia
Colombia is one of the most biodiverse countries in the world, from its snow-capped mountains to its pristine crystal-clear waters. The people are friendly and inviting with expat retirees. TravelAwaits writer and expat Byron Edgington retired to Colombia for a few years before he moved back to the States to support an ailing family member.
"We had a wonderful, rich, and fulfilling life as retirees in Medellin, Colombia. We recommend it to anyone, with the caveat of trying it first for several months. Medellin is a big city with the noise and bustle you'd expect. There are 3.5 million souls living in the Aburrá Valley, air quality isn't the best at times, and traffic is a challenge. But if you're tired of chilly winter weather, you like big-city living with lots to do and see, with easy access to a major international airport, great healthcare, and 30 percent of the U.S. cost of living, Medellin is a great place to retire."
TravelAwaits writer Ann Bush didn't have Colombia on her radar. But after a recent trip, she definitely sees the appeal, especially in the smaller villages.
10. Thailand
This Asian country is perfect for retirees who are looking for a warm climate, lower cost of living, and inexpensive healthcare. Thailand is also known for its laid-back lifestyle. International Living says "Thailand is a great place to live — full- or part-time. After spending time in the country, many expats are told by their friends that they look 10 years younger."
TravelAwaits writer Michael Cullen enjoyed his recent trip to northern Thailand. He spent four weeks exploring this part of the country. He was moved by Elephant Nature Park, his hill tribe stay, and an eco-lodge experience in the Golden Triangle.
9. Italy
Italy is typically on most people's travel bucket lists. But what you may not know is it is also a great place to retire. You will definitely never run out of things to do, see, and eat (but we'll leave the food for another time). TravelAwaits writer and Italian resident Jackie Parsons has a list of eight experiences not to miss in Italy. If you retire here, you will enjoy the relaxed, affordable lifestyle.
8. France
France is another country most people hope to visit, but the French lifestyle might be a great one to consider for retirement. TravelAwaits writer Ulrike Lemmin-Woolfrey lived in France.
"Things to consider are climate, which here ranges from warm Mediterranean to glacial alpine, from rugged and gusty English Channel weather to a bit of everything city weather. Then there is the cost of living, which, generally speaking, in France is cheap, unless you want to live in central Paris, in which case you will need a substantial nest egg."
Lemmin-Woolfrey says learning French, understanding the visas, and knowing your financial limitations are key to putting France at the top of your retirement list.
7. Greece
Greece consists of 166 inhabited islands and inlets. The country is breathtaking and it's no wonder it made its way to the list of top retirement locations. Greece scored high because of its cost of living, lifestyle, and healthcare. Your daily essentials, like groceries and transportation, are about 20 percent less than in the U.S. Apartment rentals can be up to 70 percent less than in the U.S. per International Living. If you're considering retiring in a more rural area, it may be helpful to understand the Greek language.
6. Spain
Spain has one of the lowest costs of living in Europe. It has just about anything you could want: mountains, beaches, fabulous food, and culture. Spain is also known for its affordable healthcare. The second largest country in Western Europe, it also has a low crime rate. While people in many areas speak English, it would be helpful to learn some Spanish.
Barcelona, Madrid, and Seville are popular cities to visit to get a feel for Spain. Barcelona is a major metropolitan city in northeast Spain on the Eastern Mediterranean Coast. Be enchanted by the medieval streets of the Gothic Quarter or amazed by the city's opera house. Madrid is the second most visited city. The best way to learn about the city is to visit like a local. Seville is located in the southern part of Spain. TravelAwaits writer Richard Nahem takes you on a tour of everything from cathedrals to the best tapas bars.
5. Costa Rica
Costa Rica is filled with endless beaches and jungles teeming with unique wildlife. The gorgeous weather and no-hassle residence programs make it a top pick for retirees. TravelAwaits Costa Rica expert Skip Licht helps folks who are interested in retiring to Costa Rica.
"In Costa Rica, national parks, beaches, volcanoes, and wildlife become your 'toys,' and they don't require upkeep! You're exchanging your possessions for adventures. Visiting the Corcovado National Park, the Manuel Antonio National Park, the Arenal Volcano, and the many beaches here will motivate you to spend most of your time outdoors! No need for all that responsibility anymore. It takes time and effort to keep your toys in working order. Your time is better spent enjoying Mother Nature."
4. Ecuador
Ecuador is one of the most unique countries on the list. Its natural beauty spans from snow-capped volcanoes to the famous Galápagos Islands. TravelAwaits Writers and expats Edd and Cynthia Staton retired to Cuenca, Ecuador.
"When we arrived in 2010, Cuenca's expats numbered maybe 500. Since then, the community has grown to over 5,000. With that influx of new foreign residents has come increased opportunities for enrichment and camaraderie. From our initial weekly 'Gringo Happy Hour' at a local bar, groups formed for fly-fishing, bird-watching, hiking, horseback riding, cooking, knitting, bridge, and pickleball."
The Statons also say the cost of living in Ecuador is very affordable. Their health insurance is about $85 per month and rent for a four-bedroom 3,000-square-foot apartment runs about $700.
3. Panama
Panama is appealing to retirees for a number of reasons. The U.S. dollar is the form of currency and English is spoken throughout much of the country. Obtaining a visa is fairly easy and straightforward. TravelAwaits writer and expat Joyce Barr moved to Panama 3 years ago and has loved every minute of it.
"If you're like me, beach life is a major draw for retirement and why I list tropical climate as my top reason. There are so many great beaches to enjoy in Panama! Some of Panama's best beaches, of which there are many, include Playa Venao, Las Lajas, Santa Catalina, Isla Grande, and Bocas del Toro's Wizard, Star, or Bluff beaches."
Barr shares her other top reasons for moving to this tropical paradise. Fellow writer David Gibbs chose Panama for retirement after visiting 29 other countries.
2. Mexico
Mexico ranks number two because of its affordability and proximity to the U.S. This country also has a variety of areas to choose from. You can live in the hustle and bustle of city life in Mexico City or even near the largest freshwater lake in Mexico, Lake Chapala in Chapala, Jalisco.
TravelAwaits writer and part-time expat Louisa Rogers and her husband love their home in Guanajuato.
"When my husband Barry and I bought a home in the UNESCO World Heritage Center of Guanajuato, Mexico, in 2005, we knew we loved the city itself but had no idea that we would fall in love with the country. We knew Mexico slightly, but in the last 16 years have explored much more, from volcanoes to villages and everything in between. It's a fascinating, diverse country, with a rich mix of culture, history, architecture, landscape, and geology. Every year, we spend from November to March in Guanajuato, taking trips to different areas."
1. Portugal
The number one spot this year belongs to Portugal. This compact yet vibrant country showcases soft sand beaches, cobblestone plazas, skiing in the Serra da Estrela mountain range, and vibrant city life. It secured the top spot for its safety and political stability as well as its cost of living and top medical care.
TravelAwaits writer and expats Sue Reddel and Diana Laskaris can't say enough about their new home.
"Another consideration for us was how well we would be able to establish a new life when moving abroad. Fortunately, Portugal has a well-earned reputation for being warm and welcoming. This friendly attitude is extended to visitors as well as foreigners like us who decide to stay long-term in the country."
Reddel and Laskaris share their top reasons they chose Portugal. They have visited various areas in Portugal, including Setúbal and Douro wine country. Read more about Reddel and Laskaris's life in Portugal by visiting their TravelAwaits author page.
Related Reading: