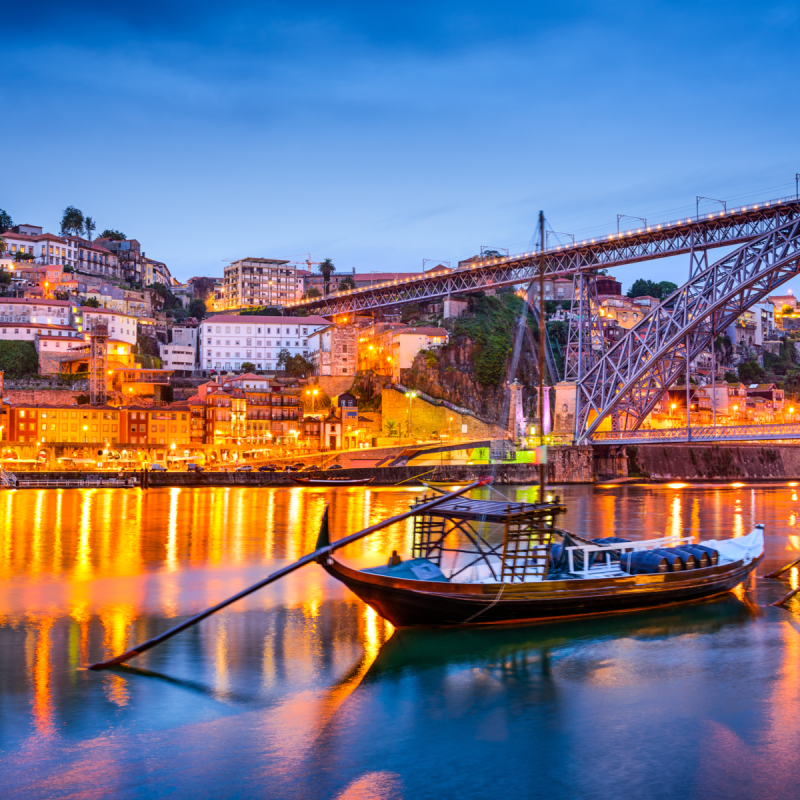 Whether you are looking to retire soon or new work-from-home opportunities have arisen, now is the time to begin thinking about a potential change in scenery. International Living Magazine recently shared their list of the best destinations around the globe to retire to in 2021. The results of their 2021 Annual Global Retirement Index compare a diverse set of factors ranging from housing and climate to healthcare opportunities and cost of living. After all of their research and number crunching, their list of the most desirable places to retire surfaced, and we didn't want you to miss out on their hard work as you contemplate your long-term living arrangements. So, enjoy their list of the top ten retirement spots around the globe along with our travel inspiration suggestions to get you channeling each of these desirable locations.
10. Vietnam
This country has come a long way since its war-torn years in the mid 20th century, and it now has a rapidly growing economy to entice potential expats. The cost of living remains relatively low compared to locations such as the U.S., so your money can go a long way. If you visit you will fall in love with the culture and never want to leave; read more from our writers about their time in Vietnam.
9. Malta
If your eyes are set on a Mediterranean oasis as you start the next phase in your life, look no further than the island nation of Malta. Off the southern coast of Italy and north of Tripoli and the Libyan coast, this quaint island nation is a blend of the many cultures that have occupied the area over its long history. Read more on what Malta has to offer as you decide whether you will make this island oasis your next home.
8. France
From the French Riviera to the numerous world-renown wine regions to the streets of the one and only Paris, France is a land that hardly needs an introduction. What you may not know is that France makes for a great home-base for those looking to begin the next phase of life in Europe. Enjoy our helpful content on France retirement, and you may find yourself scouring the web for your first French home.
7. Malaysia
Tropical weather and rain forests make Malaysia an ideal home for those who don't mind the heat. Thriving metropolises provide access to all the creature comforts you might desire, with an affordable cost of living. Top it off with pristine beaches littering the coast, and you have all the makings of your own personal paradise. Is Malaysia right for you?
6. Ecuador
With a name that literally means equator in Spanish, it probably doesn't need to be stated that you will encounter warmer than average weather during your time in Ecuador. The South American nation includes the remote and biologically diverse Galapagos Islands as part of its territory, putting you within reach of the land made famous by Darwin's work. If you think this might be the place for you, take a look at some of our great Ecuador content.
5. Portugal
The unassuming country of Portugal sits along the coast of the Iberian Peninsula in southwestern Europe, providing mild year-round temperatures while still allowing some seasonality. From the wines of Porto to the beaches of Algarve, explore all that the perfect retirement paradise that is Portugal has to offer and determine if it is the place for you.
4. Colombia
As the gateway to the rest of South America, Colombia is an excellent place to call home as it provides ample exploration opportunities into the rest of the continent while still being a short four-hour flight away from parts of the U.S. Enjoy the beaches on both the Pacific Ocean and the Caribbean, venture into the rainforests of the Amazon, or simply enjoy the many comforts of the growing cities.
3. Mexico
The warm weather of Mexico has attracted expats from the colder regions of North America for years. Whether it's a part-time relocation to escape cold, harsh winters or a permanent move, Mexico's rich history and culture create a unique destination for would-be expats. Read just some of what our writers have experienced in Mexico.
2. Panama
Home to the famous canal that bears its name, the tiny isthmus of Panama is the crossroads between both Central and South America as well as the Caribbean and Pacific Ocean. Its unique location at the southwestern edge of the Caribbean also keeps it out of the way of most incoming hurricanes from the Atlantic. There is plenty to see and do across Panama, so take a look at these great options and imagine yourself celebrating Carnaval in Panama next year!
1. Costa Rica
Costa Rica tops the list of the best places to live out your retirement days and for good reason. This tropical Central American locale is rich in natural beauty, from rainforests teeming with exotic wildlife to coastal views of both the Caribbean and the Pacific. Enjoy the friendly locals and lower cost of living all while being a short plane ride away from the U.S. Consider Costa Rica as your next home as you read up on all of the great opportunities awaiting you in paradise.
Editor's Note: International Living Magazine's World's Best Places to Retire in 2021 lineup can be found here.