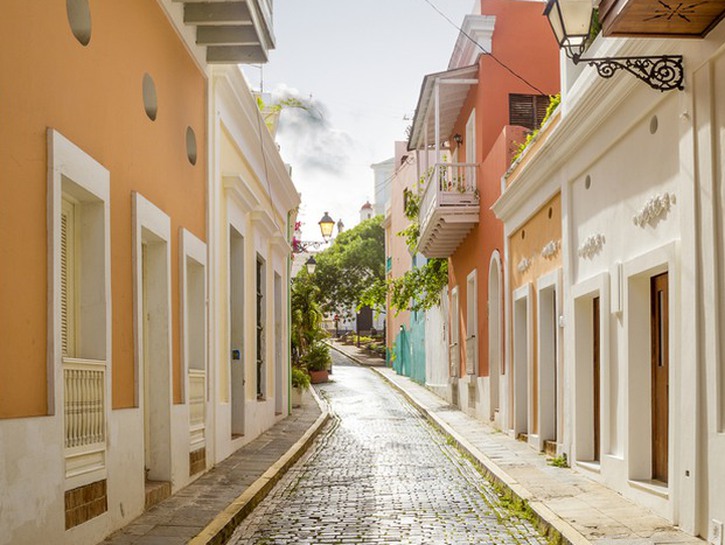 Traveling with family of all ages is one of the best ways to vacation. Watching their eyes in total amazement and enjoyment when discovering a new or re-visited destination is simply unparalleled. But while multigenerational travel can bring so much joy, it does take advanced preparation and planning.
This means there are a few main factors you need to consider when choosing a destination that are key to the success of the trip. We're assuming you have the timing of the vacation figured out and who is doing all the planning and coordination…no easy task!
Budget
Budget may or many not be an issue, Sometimes you get lucky and a family member will cover the cost, but that is a rarity. Usually, budget is an issue and can be a big deal and impact everything. The first decision to be made is if you need a destination that will fit various budgets and make everyone comfortable with their style of travel. Then, you have to decide who is covering what and how will costs be divvied up.
Compromises may come into play, mostly for those for whom budget is not an issue. While they may prefer 5 star resorts other family members may not be able to afford the luxury. And you certainly do not want anyone to feel bad about their money situation.
Location
In terms of location, you need to decide if the destination is easily accessible to all or if some are willing to make it a trek. Also, does the destination meet everyone's physical needs, including strollers, walkers, or is it wheelchair-friendly if needed?
Activities
Having options for everyone in your party is a must. You will need to have enough to occupy the little ones along with down time activities for those who want to relax. Some in the group may want to go out and explore all day long while others may opt for shorter excursions or simply a lounge chair in which to read.
There might also be an athlete in the group who wants to work out everyday and needs access to these facilities. You probably know your family well enough in terms of what they like to do, so with this in mind you can plan the destination accordingly.
Type of Lodging
Depending on your family/group, you also need to consider what type of lodging to choose. Do you like to get cozy as a family and rent a home? Do you like to make sure everyone is well taken care of in their own rooms? Or do you like to have suites available and connecting rooms so you have hang out space?
There are multiple destination options to choose from for multigenerational families, but we find our go-to is the Caribbean. Here are some reasons why…
Accommodations can be found to meet any preferred style of travel and all budgets. You can even be at one location and have multiple styles of lodging for those families with these needs.
There are multi-flight options to most locations each day with many major cities offering direct flights.
The Caribbean has great weather year round that makes timing perfect no matter when you travel.
The Caribbean is also the place for those who want to do it all and stay busy from sun up to sun down and beyond and those who want to sit and watch the water come in and out with the tide.
With this in mind, here are a few of our favorite multigenerational travel destinations in the Caribbean.
Jamaica
Jamaica is always one of our first suggestions when asked about multigenerational travel. It is especially great for your first gathering. Not only does Jamaica offer a variety of lodging opportunities, but the island offers a variety of activities to please the most picky family.
In terms of lodging, we suggest one of the following. If everyone is on the same budget and wants to be together, we highly recommend renting a home for all to enjoy together…but not just any home. Find a villa or house on a property like Tryall or Round Hill Hotel and Villas. They will provide not just a place for all to be together but also a cook, housekeeper, and butler if you choose, and so much more.
What we also love is while you can choose to be on the beach and have your own pool, you have the added benefits of all the property's amenities. From on-site amenities like the beach and pool to kids' activities, kayaks, paddle boards and having a driver take you to activities around the island, you pretty much can get anything you want around the island.
Several great activities not to miss…A Dunn's River Float Trip is perfect for the whole family. You get to really explore the island from a different perspective and enjoy a day together. Good Hope Estates is another great outing for the entire family. They have an aviary, pool, rafting, water slides, zip-lining, ATV, Estate tours, a delicious lunch, and more. We hope you see that Jamaica offers so much for each person in your family.
Ambergris Caye, Belize
Belize is full of great places to explore. From the rainforest to the barrier reef, all of Belize is open to exploration. But Ambergris Caye is really the place for the multigenerational trip. Like most other vacation spots in the Caribbean, there are many different types of lodging in Ambergris Caye.
For a great multigenerational trip, I would highly recommend a condominium rental in a community such as The Phoenix. You can coordinate the number of rooms you need based on the availability. Like many other properties you will have a pool, on-site activities, wonderful amenities, housekeeping each day, as well as a full kitchen, grills, and laundry in your unit.
What we love most about The Phoenix is that it is right in the heart of San Pedro. You can walk to any restaurant you want, to the grocery store, and to local markets for food. We tended o eat breakfast at the condominium, came back for lunch or packed it if we were out on an all day adventure, and then have dinner out.
Two of our favorite restaurants we ate at multiple times each visit are Wild Mango and Caramba's. Wild Mango has the best ceviche and margaritas with a gorgeous view of the water as it sits right on Front Street. Caramba's is on Center Street and is a pure local, fresh seafood lover's dream. You sit down, order your drink, then head outside to the seafood table and pick what you would like cooked up fresh for dinner.
Activities are abundant on the island and there will be something for everyone. Think fly fishing, snorkeling the reef, and kayaking to adventures like cave exploring and rain forest treks.
Puerto Rico
Puerto Rico has always been one of our favorite Caribbean destinations simply because no passport is required and the island is stunningly beautiful. We debated whether to include it in this list in the wake of last year's hurricane and rebuilding stages, but decided a resounding Yes! Now more than ever, the island needs our tourism dollars and if you're so inclined, perhaps you could do a little volunteering as a family to help out those still in need.
Tourism has helped the economy bounce back from such a devastating disaster and a vacation in Puerto Rico will help many families who rely on tourism dollars to feed their families and hold on to what they have left. You'll need to do some research with your travel agent or online with the tourism board and see which resorts and historical sites like Castillo San Felipe del Morro are open.
That said…The airport is fully operational so you should have no problem flying in. While most of the hotels are open, the resorts are slowly coming back with many opening this fall and winter like the Caribe Hilton and St. Regis Bahia. Many beaches are fine and open for swimming and water sports, but some of the government run ones remain closed.
The city of San Juan is up and running including the symphony! Most recently, we stayed at an Air BnB in Old San Juan. It was two stories with three bedrooms, a big kitchen, and large gathering area with views for miles of two sides of the island. Old San Juan is a great place to explore. The area is like an open air museum filled with exciting attractions, places to shop, fantastic restaurants, rich culture and vibrant nightlife.
We know things have changed since we were there last, like the destruction of the rainforest, but we know the beauty, the spirit, and the people of Puerto Rico have not changed. And that's way we encourage you to consider the island for any of your travels. We certainly are.