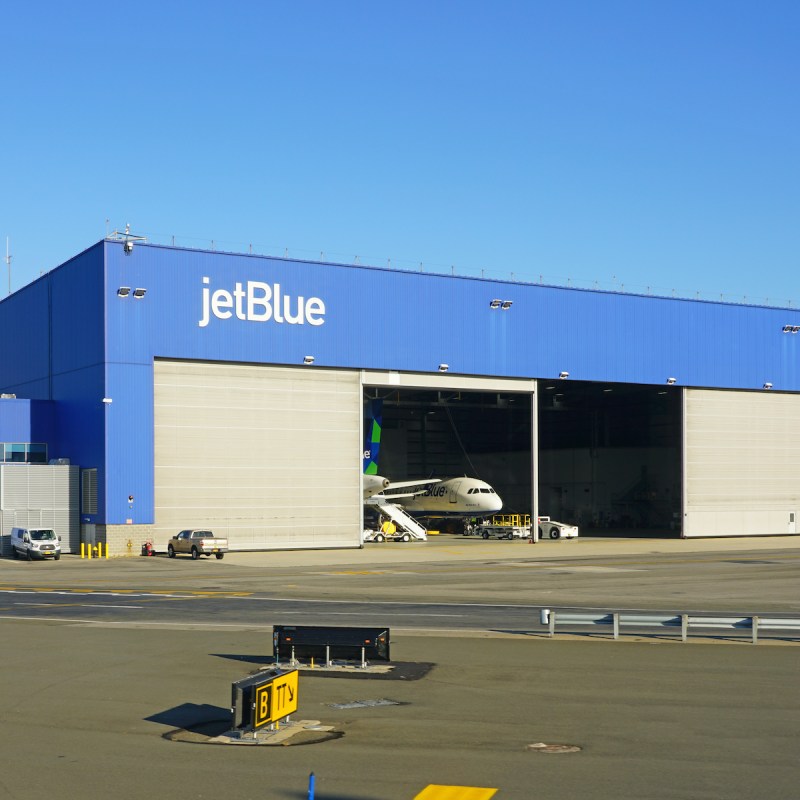 JetBlue is slashing 17 routes from its schedule as the airline continues to deal with changes in travel during the ongoing pandemic.
About two-thirds of the routes involve Latin America and Caribbean destinations, including direct flights to Cancun, Mexico, from three West Coast cities.
"As we have throughout the pandemic, we are continually evaluating our route map to ensure it is aligned with customer demand trends and to help us get back to profitability on a consistent basis," the airline said in a statement to Simply Flying.
None of the cities involved in the cuts will be losing JetBlue completely, just some of the regular flights.
Routes being cut include:
"Most of these routes were additions we made in response to pandemic travel trends," Philip Stewart, a JetBlue communications manager, told AFAR. "Even with these reductions, most of which operated less than daily, we still expect our 2022 schedule to be our biggest-ever and we'll continue to grow our fleet with new aircraft throughout the year."
The airline previously cut 24 other routes over the summer as it dealt with the ongoing pandemic.
JetBlue is also adjusting flights to Bermuda and Key West, Florida, making the former a summer seasonal route and the latter a winter seasonal route.
That news wasn't welcome to tourism officials in Bermuda, who labeled it a major inconvenience.
"Yet again, Bermuda's tourism has received a devastating blow," shadow transport minister Susan Jackson told the Royal Gazette.
Jackson said the decision should deeply concern residents who rely on regular service to get to and from the island. Fewer flights mean more inconvenience and generally higher fares, she said.
"Air fares to and from Bermuda are very expensive, and the government must work harder to keep regular flights from our gateway cities," Jackson said. "Regular travel in and out of Bermuda is our highest priority. We cannot afford any further loss."