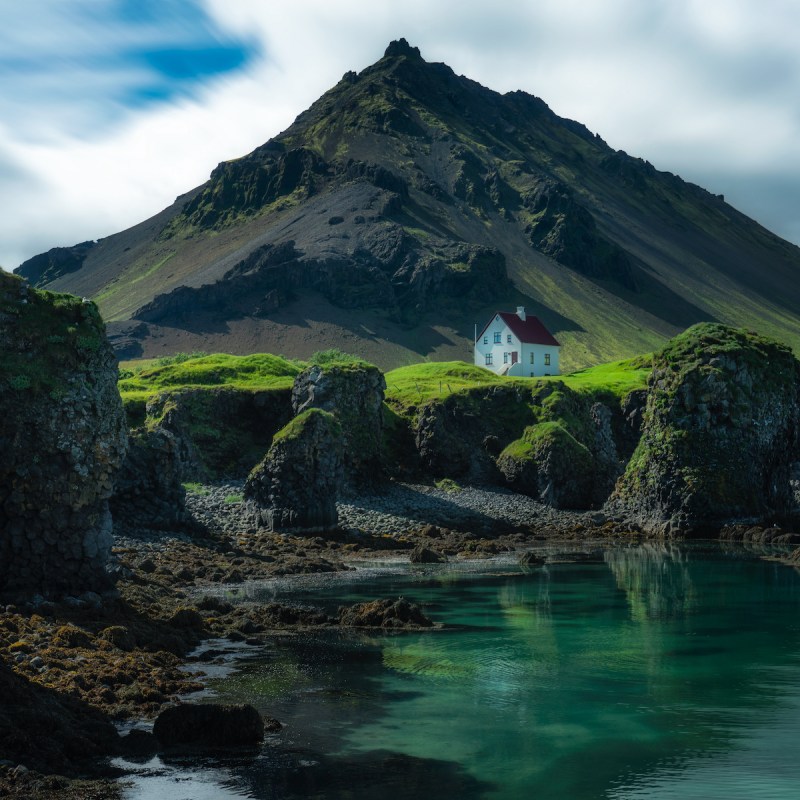 Anybody spending this part of winter dreaming about traveling to new places inevitably wonders where it's safe, and where it isn't safe, to travel.
To help make travel planning easier and get a definitive answer to that question, you can turn to a report called the Safest Countries In The World 2023 from World Population Review, an independent organization that works to make demographic information about the world's population easily accessible. The report is pulled from the Global Peace Index, which is published annually by the Institute for Economics & Peace after it compiles data to rank the world's safest and most peaceful countries.
A total of 163 countries are ranked based on 23 different indicators that gauge the absence of violence in the country as well as its citizens' fear of violence.
These indicators include the number and duration of both internal and external violent conflicts, level of political instability, potential for terrorist acts, number of homicides, level of violent crimes, military expenditure as a percentage of gross domestic product, and ease of access to small arms and light weapons.
Taken together, the indicators measure a country's state of peace across three broad areas: Ongoing international conflict, societal safety and security, and militarization.
As you would expect, the world's safest countries share many similarities. For example, countries that are the most peaceful have high levels of wealth, social welfare, and education.
These countries are also known to have effective criminal justice systems and governments that "maintain healthy relationships with their citizens," according to World Population Review.
So, let's get to it. Here are the top 10 safest countries in the world according to the Global Peace Index.
1. Iceland
Amazingly, according to the Global Peace Index, Iceland has been the safest country in the world for the 14th year in a row.
"Iceland has a very low level of crime, which is typically attributed to its high standard of living, small population, strong social attitudes against crime, a high level of trust in their well-trained police force, and a lack of tension between social and economic classes," according to World Population Review.
Two other factors contribute significantly to Iceland's high state of peacefulness. First, Iceland's police do not carry firearms. Secondly, Iceland has a number of laws that guarantee equality, including those mandating legal same-sex marriage and same-sex adoptions, religious freedom, and equal pay for men and women.
2. New Zealand
New Zealand also has a very low crime rate, and violent crime is especially rare, World Population Review explains.
"New Zealanders are generally open-minded and the country has laws in place to prevent the violation of anyone's freedom of speech or expression," World Population Review continues. "As in Iceland, police in New Zealand do not carry personal firearms."
3. Ireland
Ireland became notably more peaceful in 2021. And then, in 2022, the country moved from number 11 on the Global Peace Index to number 3.
"Crime is quite low outside of a few city neighborhoods (and as in any country, one should be wary of pickpockets and scammers in tourist-dense areas), and there is little threat of cultural violence or terrorism," World Population Review notes. "In fact, the Irish landscape may pose a greater safety risk than its people — the country's breathtaking cliffs and winding country roads must be treated with respect, especially during a sudden rainstorm or in areas with no cell reception."
4. Denmark
"Denmark is one of the few countries where people report feeling safe at any time of day or night, even children," according to World Population Review. "Denmark has a high level of equality and a strong sense of common responsibility for social welfare — two qualities that contribute to its citizens' feelings of safety and happiness."
It's also worth noting that while Denmark has a high personal income tax, these taxes fund social programs that ensure everyone receives services, including tuition-free access to higher education and healthcare.
5. Austria
"While violent demonstrations in the wake of ongoing social unrest remain a concern, these are relatively easy to avoid and otherwise, Austria is a very safe country to visit," according to World Population Review. "Serious crimes are uncommon (with the usual caveat to watch for pickpockets and purse-snatchers)."
Another reason for Austria's high peacefulness score is that there have been no major acts of terrorism there in recent years.
6. Portugal
Portugal ranked 18th on the Global Peace Index in 2014, and since then, it has climbed up the ranking. Interestingly, unlike some other countries known for their peacefulness, Portugal's police force is armed. In this case, however, the presence of armed police has led to a decreasing crime rate.
"In recent years, Portugal has experienced an economic resurgence, decreasing its unemployment rate from more than 17 percent to less than 7 percent," World Population Review points out. "Portugal consistently ranks among the best countries for retirement, due in no small part to its high level of safety."
7. Slovenia
Slovenia, one of the former members of Yugoslavia and now a member of the European Union, owes its high safety ranking to high travel security, low medical risks, and high road safety scores.
"Like many Slavic states, Slovenia installed a democratic government in the mid-1990s and is now focused upon improving quality of life in many areas, including safety and sustainability," according to World Population Review.
8. Czech Republic
"Crime rates in the Czech Republic have steadily decreased over the years, with rates of violent crime in particular dropping significantly," World Population Review notes. "The Czech Republic also has a low incidence of terrorism and natural disasters."
Other factors accounting for its peacefulness and citizens' well-being are that the Czech Republic also "boasts many clean and efficient hospitals and a state-run health insurance system that offers affordable rates and enables near-universal coverage," World Population Review continues.
9. Singapore
Singapore, which is actually a city-state, is an island country located off the coast of the southern tip of the Malay Peninsula in Southeast Asia. It consists of Singapore Island and some 60 smaller islands.
"Singapore has one of the lowest crime rates in the world, possibly due to the severe penalties that are issued for even small crimes," World Population Review points out. "The government and police strictly control guns and other firearms, and violent and confrontational crimes are rare in Singapore."
10. Japan
Importantly, Japan has ranked among the top 10 safest countries on the Global Peace Index for 14 years. It consistently receives high scores for low crime rates, minimal internal conflict, and virtually non-existent political unrest, according to World Population Review. What's also noteworthy is those scores exist despite the country's proximity to its potentially hostile neighbors China and North Korea.
"Japan is known for having limited immigration and limited access to firearms, as the Japanese do not view carrying a firearm as an individual's right," World Population Review continues.
While you're thinking about it, be sure to also read all of our safety content, including: