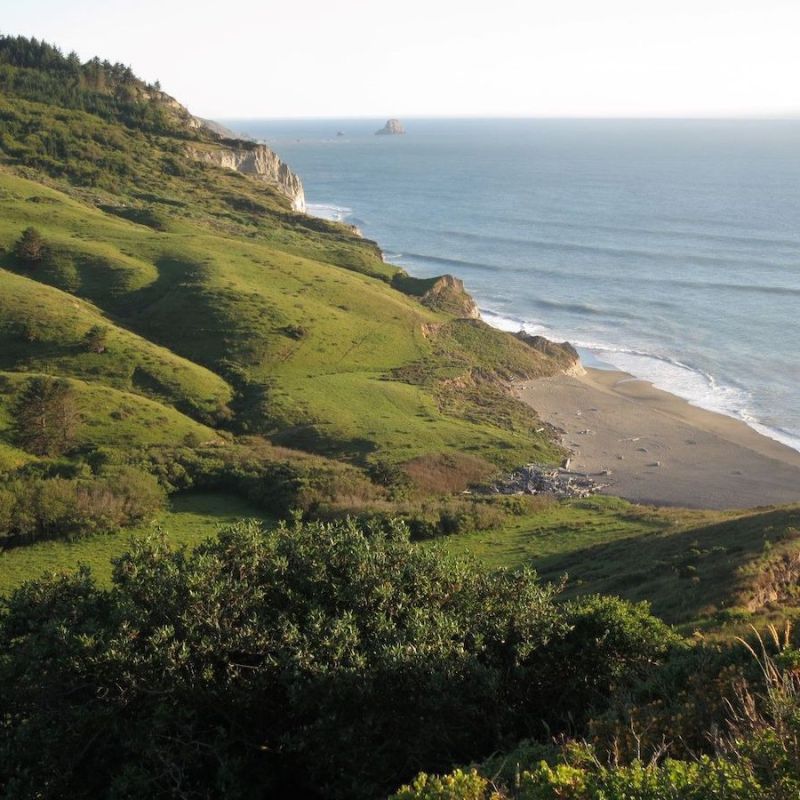 Our globetrotting writers have been around the world, so they are familiar with some of its nooks and crannies. We asked TravelAwaits writers to share their favorite lesser-known towns. From the "Sedona of Mexico" to the top place to stand-up paddleboard in Canada — here are their favorite places to go that are off the beaten path.
1. Oberstaufen, Germany
As she describes in her article, Lessons From The Road, travel author Carol Colborn and her husband stayed in Oberstaufen for about a week. Located midway between Innsbruck and Paris, the German town has a reliable train stop, making it a great base for exploring off-the-beaten-path destinations.
"A haven for hikers in summer and skiers in winter, Oberstaufen is only 2,595 feet in average elevation but it has undulating hills that create bowls of lush greenery punctuated by interesting clusters of homes and condos. A quaint downtown area serves as a hub for 7,000 residents," describes Colborn.
"We stayed at the central MONDI Resort, a frequently awarded chain. Our one-bedroom unit felt very much like home, so we shopped at the local grocer and cooked hot meals when we weren't at the great onsite Italian restaurant. But we spent a lot of time at the wellness center for its range of spa therapies (dry or infrared sauna, steam or dampfbad), fitness equipment, heated pools, and tubs, and table tennis, billiards, and bowling facilities," Colborn recalls.
2. Vaduz, Liechtenstein
While in that neck of the woods, Colborn and her husband also explored the lesser-known town of Vaduz. With a population of just over 5,000, Vaduz is the capital of Liechtenstein, which is the sixth smallest country in the world.
Sandwiched among Germany, Austria, and Switzerland, the population of the entire country is 35,000! It's also one of the least visited countries in Europe. "We were two of only 79,000 arrivals that year. Vaduz does not even have an airport or a railway station," comments Colborn.
"The town center is walkable in a few hours, from the cathedral on one end to the gorgeous parliament edifice in the middle, and the Rathaus (City Hall) at the other end," she says. "The whole pedestrian area is strewn with great shops and interesting sculptures; I was enthralled by the giant strappy high-heeled shoes. The ruler of the country — a young prince — lives up in the castle on a hill, overlooking the entire city."
3. St. Gallen, Switzerland
Close to the German border, St. Gallen, Switzerland was another lesser-known town Colborn and her husband visited. It was just a two-hour train ride from their base in Oberstaufen.
"We quickly came upon Red Square, a few blocks all carpeted in red, on the way to the Old Town. When we got there, we knew we had discovered a hidden gem. At the Tourist Information Center, we were told that there were 111 ornate balconies that adorn the heritage buildings around the city of over 75,000. We chanced upon six right outside the center."
"They also told us that the entire Abbey of St. Gallen is a UNESCO World Heritage Site. The Abbey's Cathedral is gorgeous but it is the Abbey Library that amazingly took us to pre-medieval times when books were treated like gold," recalls Colborn. "The ceiling is a three-dimensional work of art; the shelves of heavy wood, opening up to more secrets behind, and we had to wear soft cloth booties to protect the lovely old floor!"
4. Überlingen, Germany
"On our last day in Germany, instead of spending time at the wellness center, we accepted the invitation of a German couple whom we met at the Oberstaufen station when we missed our bus," Colborn tells us. "We took a two-hour train ride to where they live: Überlingen on the northern shore of Lake Constance (Bodensee in German)."
With a population of 22,000, it's the second-largest in the Bodensee district behind Friedrichshafen. "The lake is huge and the cities around it are resort towns that attract many retirees and tourists," Colborn describes. "Apart from the hot springs, beaches, and boating facilities around the lake, Old Überlinger is a gem of a highly preserved medieval town," she says. Colborn's new local friends told her that the city was spared from being bombarded during WWII because of special treaties.
5. Auvers-Sur-Oise, France
"While there are endless things to see and do in Paris, I'm always delighted when my travel plans allow me to slip away for a day in Auvers-Sur-Oise," says travel writer and photographer Sage Scott. The gorgeous French village is only a little more than an hour from the French capital by car or train. However, "it's far enough for the bustling metro area to be replaced by a picturesque village that inspired more than 70 of Dutch artist Vincent van Gogh's paintings," Scott says.
"Step into what feels like a 3D art gallery by strolling the cobblestone streets to view the town hall, church, and cottages captured on canvas as some of van Gogh's final works. More than 20 locations around town prominently display billboards of van Gogh's works in front of the scenes he painted," she tells us. "Be sure to visit the auberge where van Gogh spent his final days and visit the local cemetery where he lies in eternal rest next to his brother, Theo."
6. Aranjuez, Spain
If it weren't for the Concert of Aranjuez, a classical guitar concert written by blind Spanish composer Joaquin Rodrigo in 1939, many people wouldn't even have heard of the name, let alone know that this is actually a town located on the river Tajo (Tagus)," says globetrotting blogger Inka Piegsa-Quischotte. "Not only just a town but a UNESCO World Heritage Site," she adds.
"The Spanish royals have had a penchant for Aranjuez since the times of King Felipe II," Piegsa-Quischotte explains. He "started the Royal Palace as a summer residence that, inspired by Versailles, ended up as a 300 room 'little summer retreat,'" she muses. "It's surrounded by equally sumptuous gardens with lakes and pavilions — all of it a joy to visit."
"In the same complex is yet another royal residence — the elegant 18th century neo-classical Casa del Labrador," she tells us. "Want to see how the royals moved along the river? Museo de Falulas exhibits well preserved royal barges from the 19th century. There are many more buildings and monuments that justify Aranjuez's World Heritage Site status," says Piegsa-Quischotte.
In the spring, hop on the Strawberry Train. Several strawberry fields grow around Aranjuez. "This train is a tourist attraction that runs to and from Madrid with actors in fancy costumes entertaining the passengers with music and baskets full of strawberries that are generously distributed," she says.
7. Kane, Pennsylvania
"The perfect little-known town to visit away from the crowds is Kane, PA," according to freelance and travel writer Robin O'Neal Smith. "It is a historic town that sits on the edge of the Allegheny National Forest. Kane was named for Thomas L. Kane, a Civil War General who founded the town in the 1860s," she explains.
"A friend of presidents Grant, Buchanan, and Polk, Gen. Kane often entertained them in Kane, PA. In fact, the huge trees sitting in the front yard of the Kane Manor Inn are said to have been planted by President Grant," she affirms. "If you visit, I highly recommend spending the night at the inn, where you will find historical memorabilia, furniture, and artifacts throughout."
"Visit the McCleery Discovery Center hosted by the Kane Historic Preservation Society," she recommends. "You can see a chair George Washington sat on and a tea set that eight different presidents drank from. You can also learn about the logging industry and the Lobo Wolves McCleery acquired."
O'Neal Smith also has some suggestions on what to eat while you're in Kane. "Be sure to eat at Table 105 for a fantastic meal and then head next door to the Logyard Brewing Taproom for some craft beer. If you prefer wine, check out Flickerwood Wine Cellars & Cocktail Lounge. For a quick meal, check out the Texas Hot Lunch/4Sons, and they are known for their famous hamburgers and hotdogs. People come from other states to buy unique and specialty meats and Jack Bell's Meat & Poultry."
"Thanks to the local forests, Kane has fresh air and low pollen counts in summer. Kane is also often referred to at the 'Icebox of Pennsylvania' due to the cold temperatures and an average snowfall of 105 Inches. My advice…don't visit in winter unless you love the cold," she warns.
8. Tillsonburg, Ontario
"Canadian folk singer Stompin' Tom Connors once sang, 'Tillsonburg, Tillsonburg — my back still aches when I hear that word,' in reference to the backbreaking work of tobacco picking in Tillsonburg's famous fields," award-winning Canadian writer Vanessa Chiasson tells us. "Located in Ontario's southern agricultural belt, a mild climate and rich soil made Tillsonburg the ideal location for tobacco farming. It was an industry that thrived for decades until the decline in tobacco usage. Suddenly, Tillsonburg has had to sing a new tune to ensure its continued prosperity," she says.
Today, the quaint Canadian town is a hive of creative activities. "There is an incredible farmer's market featuring everything from sunflowers to organic beef. The old train station is now an arts center. And the town is home to Annandale House, a spectacular heritage property," Chiasson affirms.
9. Dade City, Florida
"Pasco County, Florida's Dade City, has an adorable, historic downtown area that must be explored," insists travel blogger extrodinaire Melody Pittman. "You will know you've arrived when you see the majestic courthouse that is well-worthy of photos," she says.
"Though small in size, the restaurants, boutiques, and tea shop in Dade City more than make it a great place for a day trip," says Pittman. "I like to shop locally for antiques and current, trendy items, have a tasty meal at Kafe Kokopelli, then squeeze in a dessert or full afternoon tea at the charming Angel Tea Room. If you are crazy about Europe like I am, you can shop for goods and gourmet foods at European Emporium," suggests Pittman, who calls the downtown gift shop "one of the best in Florida." For more things to see and do, "Pioneer Florida Museum & Village is nearby as well as the seasonal Snowcat Ridge, Florida's only snow-tubing park," says Pittman.
10. Crockett, Texas
"In the East Texas Piney Woods, Crockett, Texas, is named after David Crockett," Texan travel writer Janie H. Pace tells us. As the story goes, Crocket camped at a nearby spring on his way to San Antonio to defend The Alamo. "The spring still flows today and is marked with a historical plaque at the Davy Crockett Spring & Mural in Brewer Park on the old El Camino Real de Los Tejas in Crockett. The county seat of Houston County, the first county established in the Republic of Texas on June 12, 1837, Crockett became a regional trade center when the Houston and the Great Northern Railroad came through Crockett in 1872," says Pace.
"Today, Crockett, with a population of less than 7,000, is home to a historic courthouse square, quaint boutiques, down-home cooking restaurants, historic homes that open for tours at Christmas, and the Downes-Aldrich House which is listed on the National Register of Historic Places," describes Pace. "Crockett is home to the late country singer Kenny Rogers and several professional baseball and football players. The Piney Woods Fine Arts Association sponsors musical productions and concerts throughout the year, including Grand Funk Railroad, Kevin Costner & Modern West, Mark Chestnutt, and Lonestar."
11. Abilene, Kansas
"Roughly halfway between Kansas City and Hays, Abilene is a little town on the Kansas prairie with a big past," Sage Scott tells us. "Although you will no longer spot cowboys on horseback herding cattle in the original cowtown of the Wild West, it's still perennially recognized by Smithsonian Magazine as one of the best small towns to visit in the U.S.," says Scott. In fact, TravelAwaits named this incredibly charming town as one of the Friendliest Small Towns in the U.S. in our 2021 Best of Travel Awards.
"History buffs may recognize Abilene as World War II general-turned-president Dwight D. Eisenhower's hometown, and you should certainly explore his boyhood home and the newly renovated presidential library and museum when you visit," Scott affirms. "But Abilene is also home to the impressive Seelye Mansion. Built in 1905, this Georgian Revival features Edison light fixtures and a Tiffany fireplace. You can also pet a dog at the Greyhound Hall of Fame, browse for unique finds on the Kansas Antique Trail, satisfy your sweet tooth at Russell Stover, and admire a growing number of impressive murals."
12. Tepoztlán, Mexico
"Tepoztlán is considered the 'Sedona of Mexico,'" expat writer Louisa Rogers tells us of the small, colorful town about 50 miles south of Mexico City. "It's famous for its small local pyramid, Tepozteco, a temple complex of stone, built into a cliff 1,200 feet above the town. It's a steady, steep climb, but well worth it for the stunning, even mystical views. As you near the top, you may find tropical raccoons playing and hanging from branches. From the monolith, you can explore a network of trails within the Tepozteco National Park."
"In town, you can enjoy the plaza, check out the pre-Hispanic art at the Carlos Pellicer Cámara Museum, visit the church and former friary, wander through the open-air market, attend a yoga retreat, eat mushroom-stuffed quesadillas washed down with pulque (a fermented agave drink), or dine at an elegant restaurant," suggests Rogers.
"From Mexico City, Tepoztlán makes an easy day trip, but I recommend at least two days, as it's a great town for lingering and loitering," she says.
13. Vernon, British Columbia
While Vernon, British Columbia, may not be very well known, TravelAwaits contributor Peggy Cleveland says that it's quickly becoming known as the top place to stand-up paddle board in Canada. "With lovely bodies of water such as Kalamalka Lake, it is easy to see why it is so popular," she gushes. "Vernon has a variety of outdoor activities both winter and summer. It is also a mecca for foodies with the surrounding wineries and farms delivering fresh produce to farm-to-table restaurants."
14. Ferndale, California
"You won't visit the village of Ferndale, California, by accident, since it's roughly 280 miles north of San Francisco," Rogers quips. "But if you're driving through the Redwoods along Highway 101, a visit to this historic village studded with Victorian architecture is a must, both for the town itself and for the surrounding beauty. Park the car and don't get back in for hours — everything is within easy, calm walking distance," she says.
"After you wander around enjoying the independent shops and lazy Sunday-afternoon atmosphere, it's only a few blocks to the beautifully situated, fascinating hillside cemetery, with tombstones going back 160 years. And don't miss Russ Park, a 105-acre canopy forest and bird sanctuary with several miles of trails," suggests Rogers.
"Later, consider a short 3-mile drive to Centerville Beach and up the winding road to the northernmost point of the Lost Coast, one of the longest undeveloped seashores in the country," she recommends. "Park at Fleener Creek, whose crumbling coastal bluffs overlook pastoral farmland and ocean views. Hike down the winding trail for 15 minutes and you'll find yourself on a secluded beach surrounded by cliffs. A couple of miles along the road, visit another scenic overlook, Guthrie Creek, with a steeper, rougher trail to the ocean — only for the intrepid!"
15. Fort Bragg, California
"Fort Bragg, a former logging town on the northern California coast, tends to be overshadowed by its better-known sister, uber-charming Mendocino, seven miles south," says Rogers. "But visitors to the area do themselves a disservice if they don't visit Fort Bragg, too," she claims. "This unpretentious historic town offers many ways to enjoy the beauty of the Pacific. It's the home of MacKerricher State Park, one of the only California parks that don't charge a day use fee, where you can stroll along a boardwalk trail offering views of ocean birdlife and harbor seals. You can also walk or bike along the Fort Bragg Coastal Trail."
"If you're a train buff, hop on the Skunk Train, a steam locomotive that weaves 16 miles through the redwood forests of the Noyo River Canyon, and in two hours takes you to the town of Willits. Wear layers–inland can be much warmer!" she warns.
"At the south end of Fort Bragg, drive down to Noyo Harbor, a funky fishing village. Enjoy fish and chips on an outside deck overlooking the river, while watching harbor seals and, if you're lucky, the occasional sea lion. You can also rent a kayak and paddle up the river," Rogers tells us.
Recommended Reading: