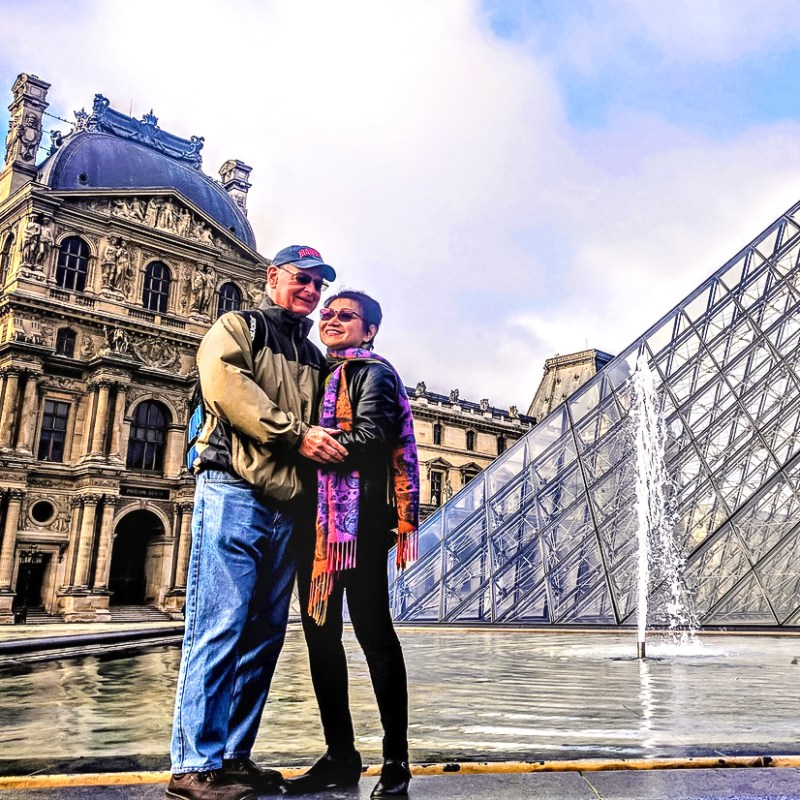 Franklin D. Roosevelt once said: "I think we consider too much the good luck of the early bird and not enough the bad luck of the early worm." Yes, unfortunately, luck has two sides to it. And for travelers who put themselves in foreign or new lands and choose to participate in unfamiliar activities, luck seems to come into play more often than normal. Sometimes a travel day turns out well. Sometimes it turns out poorly. How do we navigate such differing situations?
Here are some lessons to keep in mind.
You Can't Control Everything
One of the worst days of our life happened last year. My husband and I were at Washington Dulles International Airport in Washington D.C. waiting to board a flight bound for London where we were to catch a connecting flight to Ljubljana, Slovenia. Our airline, Primera, had declared bankruptcy earlier in the day while we were en route from Phoenix. All its flights were canceled. I was terribly upset. Our tickets had been bought at the unbelievably discounted price of $250 per person, but we wound up paying more than ten times that to get to Ljubljana — even after receiving our refund.
My husband said, "It's just money." When we arrived in London, he immediately looked for an English pub at the airport. The Scottish-Irish fellow delighted in a classic British breakfast he had been missing stateside.
Don't Be Stymied; Go Ahead With Your Travel Plans
Without hesitation, we went ahead with our travel plans — $3,000 poorer. The Slovenia portion of our trip was something we could not postpone. It was dependent on the schedule of our two hosts, whom we met on the road in the Philippines a few years earlier. In fact, we'd hosted them in the U.S. two years after. The apartments they had reserved for us were fully booked before and after our visit.
Our room at a bed and breakfast was at the foot of Ljubljana Castle in front of the huge daily farmers market in Old Ljubljana. In Bled, we got to enjoy an apartment that was right on the famous lake with postcard scenes from the balcony. We couldn't have asked for more. Our week in Slovenia was not just spectacular; it also didn't cost us a cent.
Be Easy on Yourself: You Are Allowed To Make Mistakes
The shock of our airfare's $3,000 price tag behind us, we enjoyed our time in Slovenia. Next up: Austria. From our base in Innsbruck the following week, we wanted to explore more of the country. We decided to take the train to Vienna, stay overnight, then stop in Salzburg, midway on the way back to Innsbruck, the next day. At the railway station I got a brochure from the ticket counter while Bill set off to buy a bottle of water. Mixed signals meant we had almost zero time till departure when we finally found each other again. That's how we got on the wrong train — the one going in the opposite direction of our intended destination. Instead of Vienna, we found ourselves in Munich.
We finally got to Vienna mid-afternoon instead of before lunch as we had planned. I was stressed. My dear husband said, "Charge it to experience; we're allowed to make mistakes." We started to walk and made it to St. Stephen's Cathedral, the Mozart House, the opera house, Karlskirche, the Hofburg Palace, and the Museum Quartier. The only Vienna bucket-list site we missed: Schonbrunn Palace.
Granted, we had to run from place to place. It was great that they were so close to each other. We even ended the day with dinner complete with sacher torte — a classic Austrian chocolate cake — at a Viennese coffee house. We would've preferred to go to the Hotel Sacher for the original, but, as luck would have it, they have an outlet in Innsbruck.
There Are Many Good People On The Road
Our next base was Oberstaufen, Germany. This is where our bad luck turned into really good luck. After one of our long day trips, we missed the shuttle bus back to our resort. Tired and hungry, I must have looked utterly desperate when I found out the next shuttle was an hour away. A German couple who was also waiting at the station read each of the posters (all in German), looking for available alternatives for us. They didn't find any, but it didn't matter. We loved the gesture.
The following day, we decided to explore the iconic Hotel Ludwig in Steibus, a village close to Oberstaufen. It turned out that the same couple's vacation condo was right in front of the RV campground adjacent to the hotel. They invited us in for drinks. The interesting thing was that the German man spoke very little English, my husband spoke very little German, and the wife and I wound up gesticulating a lot. Before we parted, they extended us an invitation to visit them at their home in Uberlinger, Germany. The day before we left for France, we found the chance to do just that.
On their deck overlooking the legendary Bodensee Lake, we enjoyed a typical German lunch. Then we toured the resort city, which was hardly touched during WWII because of various treaties. Meeting such good people is GOOD LUCK in capital letters.
Let The Good Times Roll
By this time, we had definitely moved from saying "When it rains, it pours" to "Let the good times roll." In Paris, France, we were even gifted with a fabulous upgrade from a studio to a one-bedroom apartment. For one romantic week, this elegant Parisian home was the base for our day trips to the highlights of Paris. In Brussels, Belgium, we didn't expect to find so many great foods. Aside from being awed by the attractions, we also delighted in the food-tripping: We indulged in beef carbonnade, moules frites, beef and cheese fondue, Belgian waffles, Belgian chocolates, and Belgian beer.
Luck is iffy, especially on the road. We have found that bad luck turns into good luck — sometimes as quickly as it came — and vice versa, of course. In any case, we have learned to remember what matters most. What we can control is how we react — to others, to things, and to situations. When bad luck strikes, we should quickly pick up the lesson and move on. And when good luck happens, we should let our gratitude freely express itself. This is the kind of attitude that will surely let the good times roll.
Note: It also helps to travel with people who remain positive. They make the best traveling companions.
Touring the continent? Consider stopping for Trappist beer in Belgium or planning a Christmas markets road trip.