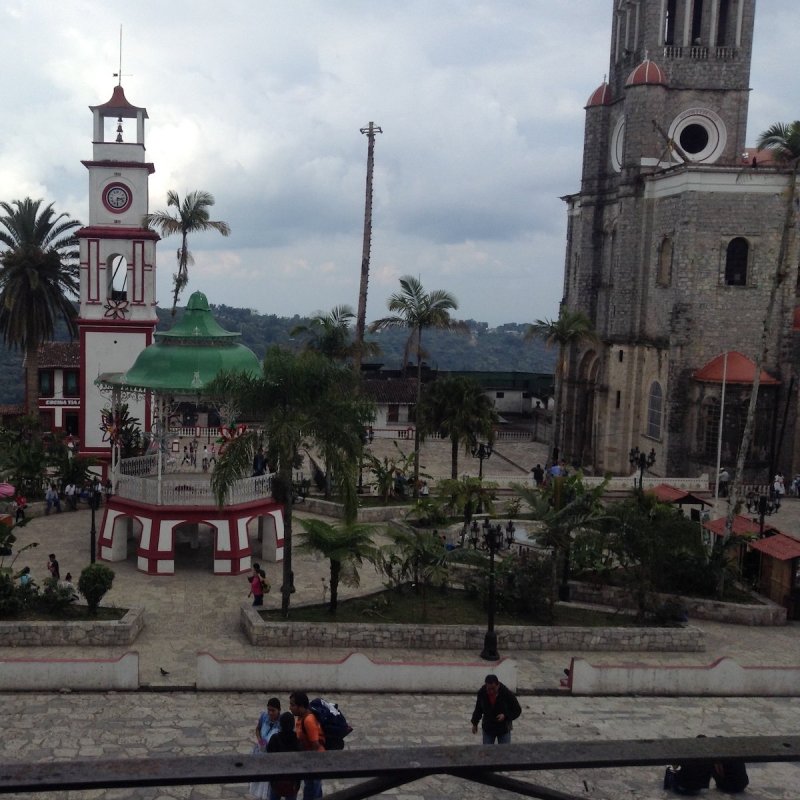 When my husband Barry and I bought a home in the UNESCO World Heritage Center of Guanajuato, Mexico, in 2005, we knew we loved the city itself but had no idea that we would fall in love with the country. We knew Mexico slightly, but in the last 16 years have explored much more, from volcanoes to villages and everything in between. It's a fascinating, diverse country, with a rich mix of culture, history, architecture, landscape, and geology. Every year, we spend from November to March in Guanajuato, taking trips to different areas.
People often ask, "But is it safe?" Of course, crime is a well-known problem in Mexico, but the violence between rival gangs doesn't generally affect people not connected to the drug industry.
Here are nine reasons why we love spending part of our lives here.
1. Pueblos Magicos (Magic Towns)
Launched in 2001, this governmental program, designed to promote tourism, recognizes Mexican towns that offer natural beauty, cultural richness, archaeology, folklore, history, cuisine, and the arts.
I'm especially fond of Tepoztlan, the "Sedona of Mexico," a small, pretty town with an artistic flavor, about 40 minutes south of Mexico City. It's famous for its stone pyramid, Tepozteco, built on a cliff top above town. From the monolith, you can explore a network of trails within the Tepozteco National Park.
I also love Cuetzalan, a remote village in the state of Puebla, famous for its weekly market and the Nahua people, who still wear native dress. On weekends, dancers called voladores continue the 450-year-old ritual of climbing a 100-yard high pole in the central plaza, tying themselves with ropes, and then spiraling down to the ground, to the sound of flute and drum. When we were there, a U.S. missionary couple said we were the first foreign visitors they'd seen in two years of serving there.
Barry's and my goal is to visit every pueblo magico. So far we've been to 39 out of 132, so we have a ways to go, especially as the list keeps growing!
2. Mexico's Colonial Highlands
Before buying our home, we were familiar with Guanajuato and San Miguel de Allende but had no idea that a cluster of other beautiful cities also exist in the "Colonial Highlands" of Mexico, named for the altiplano, or mesa, where they're located. Over the last 15 years, Barry and I have enjoyed exploring lesser-known cities such as Queretaro, a major business center, Puebla, known for its delicious mole, and Zacatecas, a city built of pink stone.
These cities feel and look like Rome or Seville — but without the prices, crowds, or long flights. And while each city has its unique features, they all offer extensive pedestrian areas, landscaped plazas, courtyards, fountains, and benches. Because the layout and landscaping of Mexican cities are so well designed and people-friendly, I often fantasize that public works officials in other countries should consult with Mexican urban planners, who seem to intuitively know how to design cities that invite a sense of connection, pleasure, and safety.
3. Mexico City
We were so intimidated by the size of Mexico City that it took us 10 years after buying our home before we finally ventured there — and now we can't get enough of this iconic city! Each year we discover new delights of CDMX, as it's known locally. Not only does the city offer an abundance of wonders to explore, it's easy to navigate, with its fast, frequent metro system that may be the cheapest in the world, costing only 25 cents a ride.
We usually stay in central colonias (neighborhoods) like La Condesa or Roma Norte that boast tree-lined sidewalks, Art Deco mansions, and small plazas with benches and fountains.
Coyoacan is a colonia that feels more like a little pueblo than part of a mega-city. It's dotted with old churches, cobblestone lanes, plazas, and historic museums: the Blue House, where Frida Kahlo was born and died. and the Leon Trotsky Museum, where Trotsky lived with his wife, Natalia Sedova, until 1940, when he was assassinated by one of Stalin's proteges wielding an ice ax.
4. Archeological Ruins
You can find ruins dotted throughout the country, but especially in the Yucatan. They are well-preserved and restored by the federal agency known as INAH (El Instituto Nacional de Antropologia e Historia). Although I've seen magnificent ruins in other parts of the world, the ancient sites in the land of the Maya and the Aztec are especially enchanting, thanks to the way Mexico's ruins harmonize so seamlessly and beautifully with the surrounding landscape.
Among my favorites are El Tajin in the state of Veracruz and Uxmal in the Yucatan. I love climbing the pyramids and getting a large view of the ruins, then checking out the ball courts and inspecting the glyphs.
Editor's Note: For more on exploring INAH sites in Mexico, consider Beyond Chichen Itza: Maya Ruins In The Yucatan Worth Visiting.
5. Zocalos And Jardines
Just about every city in Mexico has a plaza in the heart of town, with an imposing cathedral or baroque church buttressing one side and municipal buildings on the other.
A gazebo or fountain commands the center of the plaza, with benches, trees, and shrubs scattered around. People of all ages gather here, enjoying street food, sipping coffee at cafes, listening to musicians, watching mime artists, or taking a paseo (strolling). These colorful and vibrant plazas, called jardines in the north and zocalos in the south, are almost always geared to pedestrians. To me they capture the soul of the people — the way Mexicans love to be outside, mingling with each other and simply enjoying life. Whenever I return to the U.S., I'm always struck by how quiet and empty the streets seem.
6. Long-Distance Buses
You may remember the "chicken buses" in Mexico back in the '70s. No more! Mexican first-class buses always make me feel like I'm flying business class. While I lean back on a reclining seat on Primera Plus, ETN, or ADO, I leisurely check my email with the bus's free Wi-Fi, enjoying my free soft drink and snack. Although Mexican first-class buses are affordable, you can sometimes save even more by booking a day ahead.
Pro Tip: Mexico's three budget airlines, Volaris, Interjet, and VivaAerobus, also fly domestically, to the U.S., and to selected Latin American destinations.
7. Courtesy And Connection
Mexicans are unfailingly polite, often saying buen día when they pass you on the street, even if you're strangers. When they enter a store, they greet the cashier. And my favorite salutation — when departing a restaurant, they say buen provecho (bon appetit) to the other patrons. Even the way they make the sign of the cross when they pass a church feels like a courtesy, a sign of respect to El Senor (the Lord).
Cross-cultural specialists describe Mexico as an extremely relationship-oriented culture, in contrast to the U.S., where people tend to value individualism, independence, and autonomy. The difference in our neighboring countries fascinates me. In Mexico, people do things in large groups much more than alone. Yesterday I saw a group of about 20 people walking near a lake, and this is typical. Many tasks that we do automatically in the U.S. still require face-to-face interaction in Mexico. There's no self-service at gas stations or grocery stores, and you have to ask a clerk to get you what you want to buy at pharmacies, stationery shops, and hardware stores.
8. Craftsmanship And Resourcefulness
Mexico is not a throwaway culture. You can hire people with the skills to make or repair anything. For instance, I recently took my outdoor vest to Jesus, our local sastre (tailor), to see if he could fix the broken zipper. He did a beautiful job — probably better than the original! — for $5. Similarly, when the glass lid of my crockpot broke, Armando, who owns a nearby glass shop, form-fitted an acrylic lid. Rogelio, the owner of a small appliance repair shop, fixed the motor of my blender. We've also had furniture reupholstered, desks and a kitchen table custom built, and shoes repaired.
9. Natural Beauty
Like the U.S., Mexico has an astonishing range of landscapes, from Mexico's Grand Canyon, the Cobre de Barranca (Copper Canyon) in the north, to humid, tropical jungles in the state of Chiapas, bordering Guatemala. It also boasts cenotes (freshwater sinkholes), rainforests, coniferous forests, volcanoes, lush waterfalls, and deserts.
After 15 years, Mexico still intrigues, surprises, and teaches me. I've learned a lot about the country, but there's so much left to discover! I don't think I'll ever run out of places I want to visit — or revisit, for that matter. I'm not Mexican, and never will be, but it's a place that has claimed my heart.