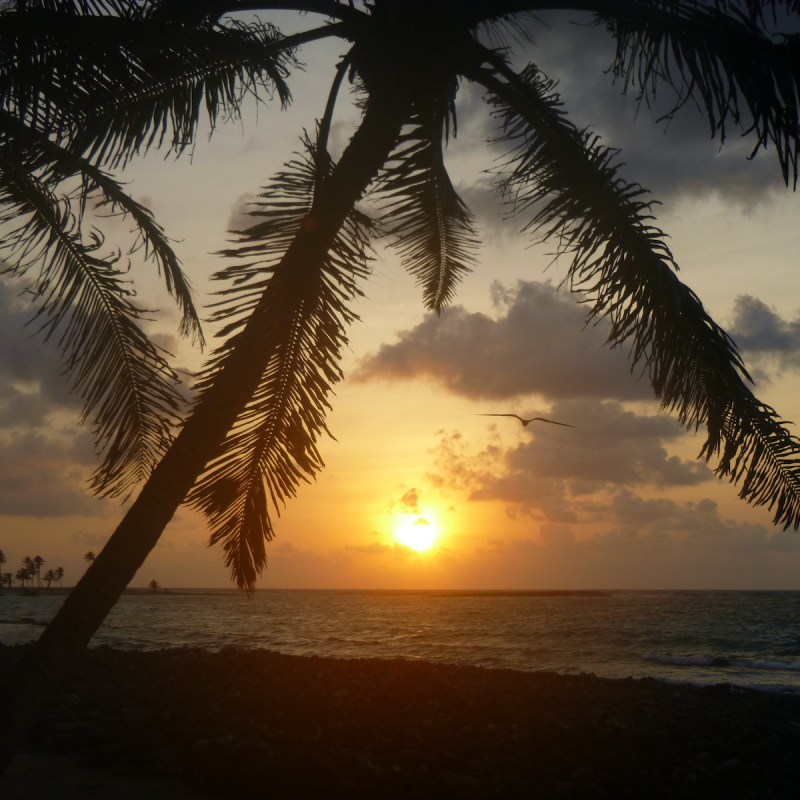 It's imperative to feel comfortable and safe while traveling.
Medjet
provides premier air medical transport, travel security, and crisis response memberships, providing peace of mind for an affordable price.
There are so many reasons to love Half Moon Caye. Glittering stars. Turquoise waters. World-class snorkeling. Spectacular glamping. Hermit crabs galore. Frigates and red-footed boobies. (If I lost you on that last one, stay with me…)
When my husband turned 60, we wanted to celebrate with a vacation worthy of the occasion. Because we were new to international travel, we booked an active vacation with REI Vacations, which offered guided trips to Belize. Our trip began with 4 days on a stunning, remote island called Half Moon Caye, and ended with another 4 days in upcountry Belize. This article is all about the island, and you'll see why we fell in love.
Note: REI Vacations no longer offers trips to Belize, but these are ideas for future travel on your own or with another outfitter.
1. Location, Location, Location
Two and a half hours by boat from Belize City, Half Moon Caye is an eco-isle of unparalleled scenery. It's not easy or common to get to, but it's a beauty. As the oldest protected area in Belize, Half Moon Caye sits on Lighthouse Reef in the Caribbean Sea and is the easternmost island of Belize. Its more popular sister, Ambergris Caye, is considerably north.
What does this mean for the traveler who ventures to Half Moon Caye? It means pristine, clean, untainted, natural beauty everywhere you look.
2. Glamping In Safari-Style Stand-Up Tents
The beauty of staying on an eco-island is that everything respects the natural surroundings. We stayed in an 8 by 12-foot tent that sits on raised wooden floors about half a foot above the sand.
Our tent featured a double bed with a wooden frame and six-inch foam mattress, a nightstand, an oil lamp (no electricity), and shelves. We usually kept the "windows" (canvas flaps) open to enjoy the sea breezes and relaxing sound of the waves.
Best of all, right out the door, gorgeous Caribbean views.
In keeping with the eco-island, travelers use a centralized bathroom area with outhouses and solar showers. Just take a left at the iguana and a right at the hermit crab to get there.
3. The Glittering Stars And Celestial Skies
Speaking of a late-night walk to the bathroom (were we?), the stars are incredible. One of the island staff had a high-powered telescope pointed at the moon and let us see the wonder. I was blown away by the clarity of the skies and the detail we could see.
4. Frigates And Red-Footed Boobies And Hermit Crabs, Oh My!
The wildlife is plentiful on the island, but in my mind, birds and hermit crabs take center stage.
Red-Footed Boobies Dramatic Feet
In 1928, the Belizean government named Half Moon Caye a Natural Monument and breeding sanctuary for a curious bird called the red-footed booby. Other than the Galapagos, Half Moon Caye holds the only protected colony of red-footed boobies on the planet. These seabirds get their name from the males who show off their red feet in courtship. Attention-getting!
Pro Tip: Head to the western end of the island and take a few stairs to a viewing platform in the heart of the colony, where you can enjoy these birds up close.
Frigates Steal The Show
Frigates are the larger of the two birds, and that makes them easy to spot, even in flight. These black birds soar the skies like they own them and are known for their thievery: stealing food from other birds.
Hermit Crabs Galore
Remember those late-night walks to the bathroom? Step carefully to avoid hermit crabs because at night, they're everywhere.
5. Unforgettable Snorkeling
We snorkeled at least once a day in crystal clear, warm waters. There was variety even in snorkeling: We could take a deep snorkel (snorkeling in deep water because the visibility was so good), a snorkel drift (floating along on the current), snorkel the aquarium (a section of reef known for an especially wide variety of fish), or snorkel the wall (an underwater ridge).
We saw giant eagle rays, spotted rays, sea turtles, colorful ribbony eels, parrot fish, angel fish, tangs, squid, nurse sharks, and much more. A school of blue-striped grunts even joined us!
Pro Tip: We traveled in April and the sun is intense in this part of the world. The eco-island recommendations ask travelers to use biodegradable, reef-friendly sunblock (and shower soap, too).
The Legendary Blue Hole
People don't toss around terms like "largest in the world" or "top 10 in the world" loosely, but Belize has a feature that claims both. Jacques Cousteau's Blue Hole Natural Monument is the largest undersea sinkhole (984 feet across, 410 feet deep) and one of the top 10 scuba diving/snorkeling sites in the world. We snorkeled the perimeter of the Blue Hole and saw groups of scuba divers venture deeper down into the hole.
Pro Tip: An underwater camera is essential to capture even a fraction of the wonder of snorkeling. Charge your battery overnight at the island's charging station so the camera is ready when you are.
Thrilling (And Terrifying) Night Snorkeling
Night snorkeling is the kind of thing you don't think too much about because you could easily talk yourself out of it. I would never have done it without a guide.
It was pitch black. Remember, we're 2 and a half hours off the coast of Belize. There is no ambient light. Of the eight people in our tour group, only four of us were brave/foolish enough to try it. To keep things as unobtrusive as possible for the wildlife, our guide asked us to split into two groups. You can bet my husband and I latched onto our expert guide and snorkeled with him, flashlights in hand. Before we set foot in the water, the guide left a light on the beach so we could find our way back (he's done this a few times).
Night snorkeling is a rare experience I'll never forget — thrilling but sort of spooky. What lurked in those deep blue seas at night? Highlights include seeing a giant lobster strolling on the sea floor, a nurse shark still on the bottom, and an elusive Caribbean reef octopus, light blue and pastel-colored, perfectly in his element in the Caribbean waters.
6. Kayak Out To A Shipwreck And Wind-Kayak Back
This was an adventure vacation, so activities were plentiful (hammock surfing was always an option). One day, we kayaked out to a shipwreck, explored the surroundings, and then the guide helped us raise our sails and we wind kayaked back to shore.
Pro Tip: Bring along a pair of light cotton or cycling gloves for protection from the sun and/or blisters when kayaking.
7. The Creative "Dinner Bell" And, Oh, The Food
Half Moon Caye had its own chef, and meals were served buffet style. Lots of care went into the tropical island menu, which (no surprise) included coconut everything: coconut curry chicken, coconut rice, chewy coconut desserts. We also feasted on fresh papaya, watermelon, cantaloupe, and/or pineapple at every meal. Special drinks included fresh tea made with lemon and grated ginger, or another favorite: fruit punch (sometimes spiked with rum).
The call to chow was memorable. We were summoned for meals by the sound of a kitchen staff blowing on a conch shell! Some of the visitors also tried their hand at it, but it was usually a futile effort. Funny, but futile.
8. Diving For Conch And Munching Fresh Ceviche
We spent one day on the water, boating, fishing, diving for conch, and snorkeling off the boat. The fishing we did was simple, with just a hook and line (no pole). At mid-day, we stopped at a tiny, uninhabited island and ate a picnic lunch: barbecued chicken, salad, and fruit. Here, our guide cleaned a conch and made ceviche (a mixture of seafood, fresh lime juice — as it sits, the lime breaks down the seafood — tomatoes, onion, and spices) on the spot; a perfect island treat.
9. Watching Nurse Sharks Up Close
When we returned to Half Moon Caye, a guide cleaned the fish we had caught. When the first fish scraps hit the water, hungry and harmless nurse sharks swarmed around for an easy meal.
We were respectful of the animals we saw in their natural habitats everywhere — from the bird colony to the hermit crabs to the sea life of all kinds. Nurse sharks are beautiful, and some can grow up to 14 feet long. It was amazing seeing them in the day and night snorkeling, and again, up close here.
Half Moon Caye, Belize, is an unforgettable place of stunning beauty. From the remote location to the water-lover activities to the scenic beauty above and below the clear Caribbean waters, you'll find so many reasons to fall in love with it. This is the stuff memories are made of.