There are very few places that have more history than Boston, Massachusetts, and believe it or not, there are plenty of places to stay if you want to explore but find yourself on a budget. There's plenty to do in Boston, making it a fantastic part of New England to visit. Whether you want to check out some of the best breweries or taprooms in town, learn some history on the Freedom Trail or Heritage Trail, take in a game at Fenway Park, or just brush up on history in general, we've got you covered with several ideas on where to go.
If you can only stay for a little while, be sure to check out this article for some tips on how to best manage your time. If you're able to stay a little longer, dedicate some time and try to hit all 11 of these "must-hit" places in town. If you need to watch your wallet, there are plenty of free experiences for you, a list that goes on and on! Now that you've saved all that money, you're all set for a great dinner at one of these fine establishments, followed by an evening cocktail. 
Hopefully we now have you totally sold on taking this trip, so here are 11 great and affordable Airbnb rental options within the city of Boston. Book one soon — you're going to have a great getaway!
Please note that nightly prices are subject to change.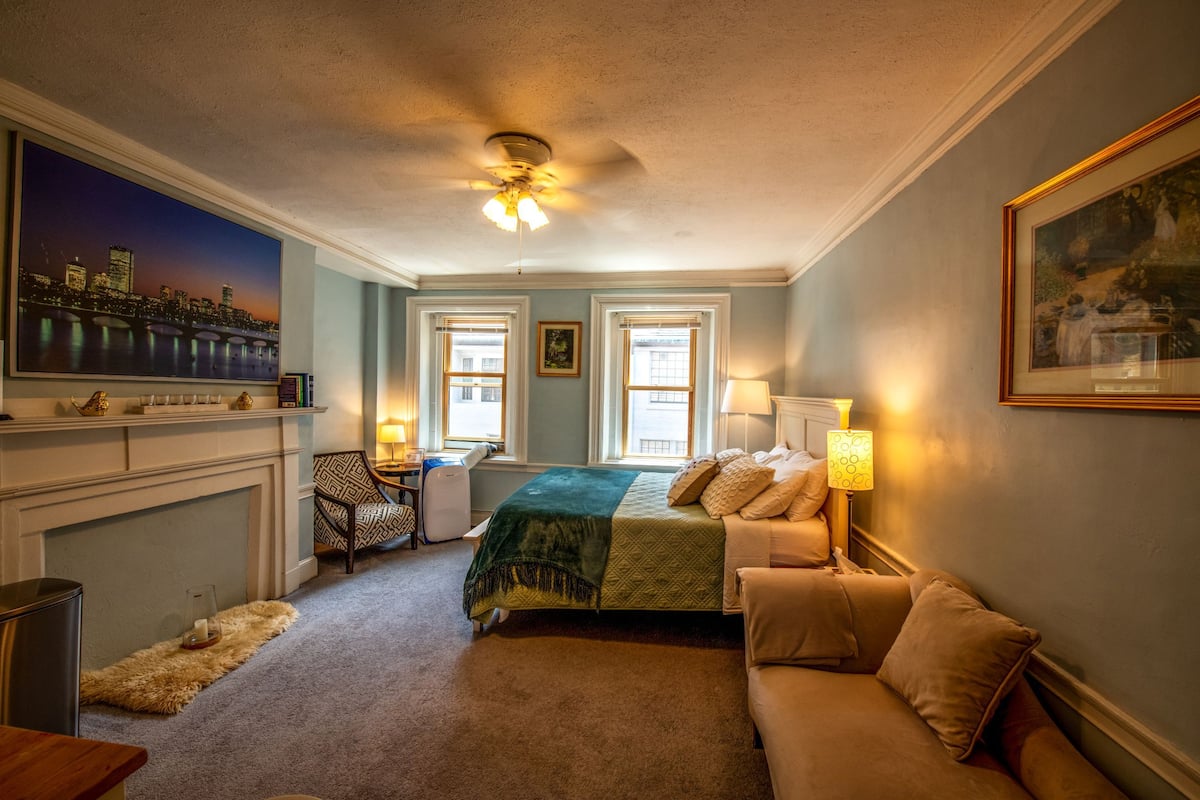 Rent Now
$157/nightly avg
Situated in the heart of Boston's most desirable neighborhood — Beacon Hill — this studio is within walking distance to the Freedom Trail and is surrounded by brownstones, coffee shops, and locals. This centrally-located option is just steps from the State House, the Boston Common, and more. Note that for those with any mobility issues, this unit is located on the third floor and there is no elevator — stairs only.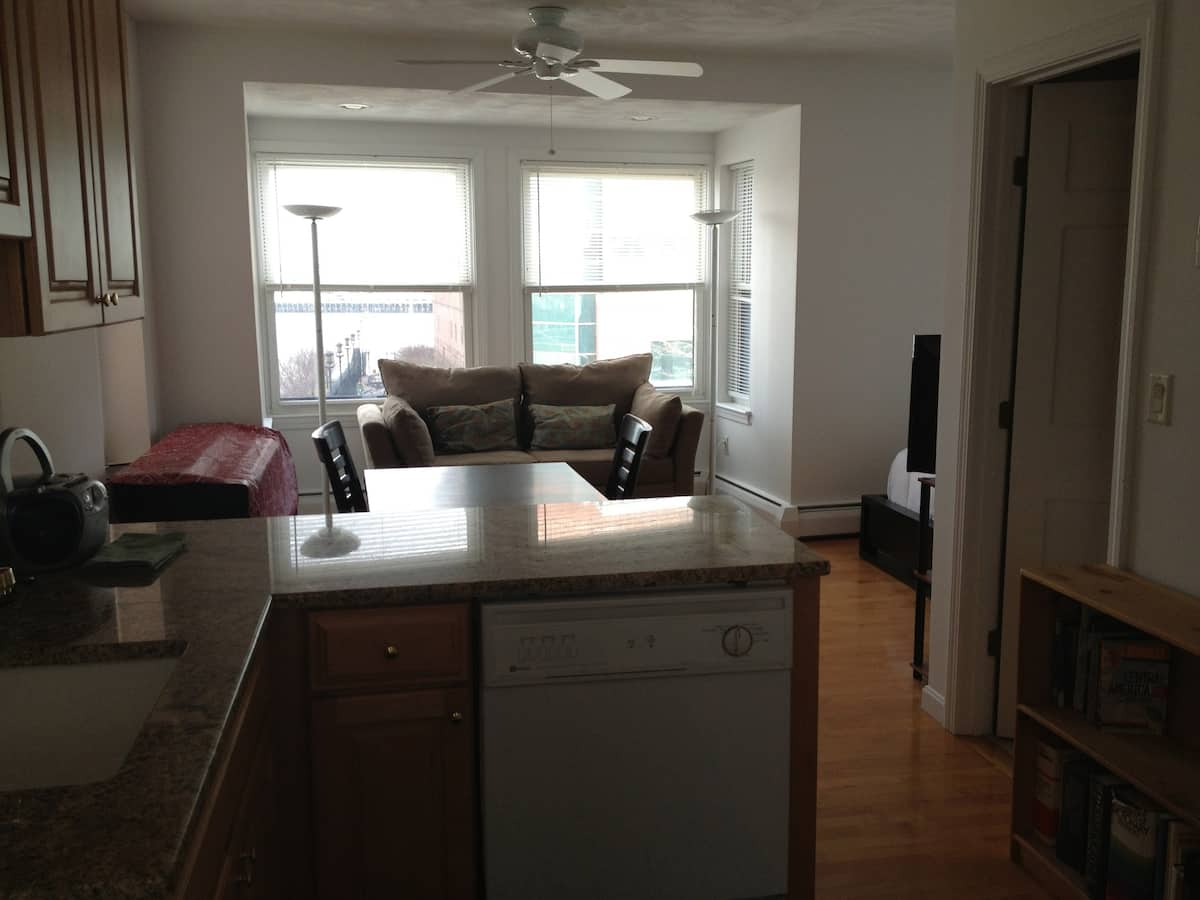 Rent Now
$146/nightly avg
This Airbnb studio is located in a waterfront building at the edge of Boston's North End, featuring large bay windows and spectacular views of Boston Harbor, the USS Constitution, Charlestown Bunker Hill, and Shipyard Park. Just steps from the New England Aquarium, Faneuil Hall, and more, this rental unit is within walking distance of restaurants, cafes, pubs, and other amenities. Inside, take advantage of the fully-applianced kitchen with granite countertops and enjoy the air conditioning, hardwood floors, and new furniture.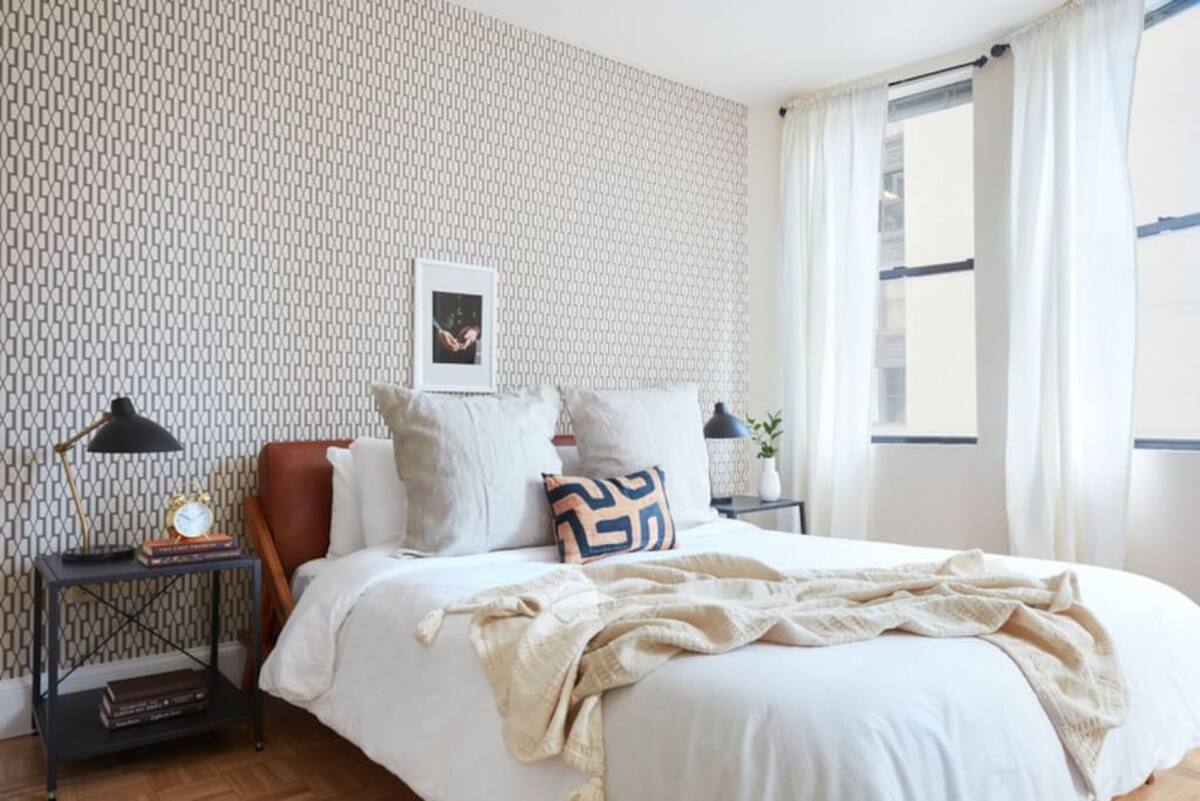 Rent Now
$244/nightly avg
Located in Boston's Financial District, this apartment is conveniently located near major hospitals and public transportation hubs, and is just two blocks from coffee spots, lunch spots, and bars. Fully furnished, make yourself at home in the fully-stocked kitchen with laundry facilities on every other floor. Utilities are included, as is air conditioning (only some of the time; check your dates).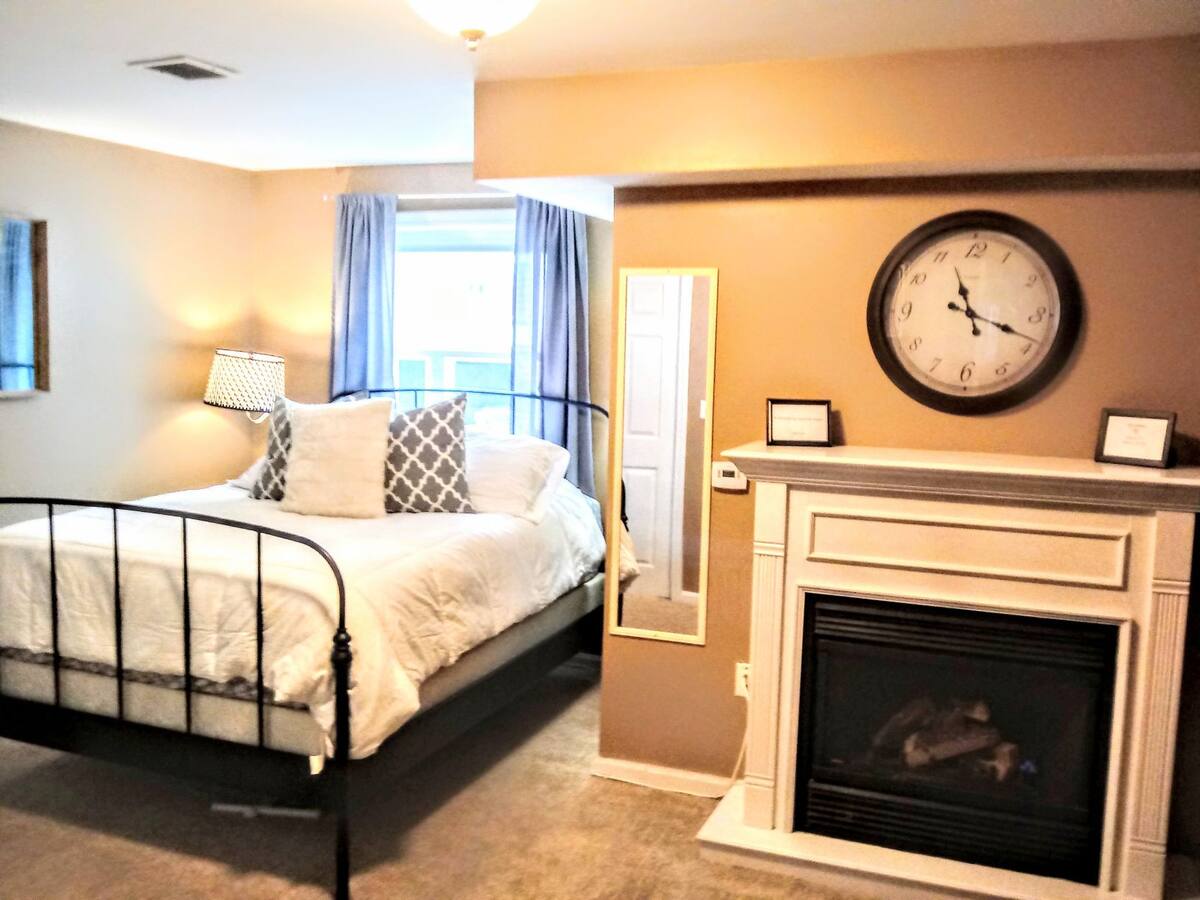 Rent Now
$78/nightly avg
This peaceful, private suite is close to downtown and the Seaport District near south Boston, offering easy access to public transportation, coffee shops, restaurants, bars, and more. With a private entrance to the suite, a private bathroom, and exclusive use of the brick patio and seating just outside the suite, you will truly enjoy this space! The price is certainly right on this one. Take a look today!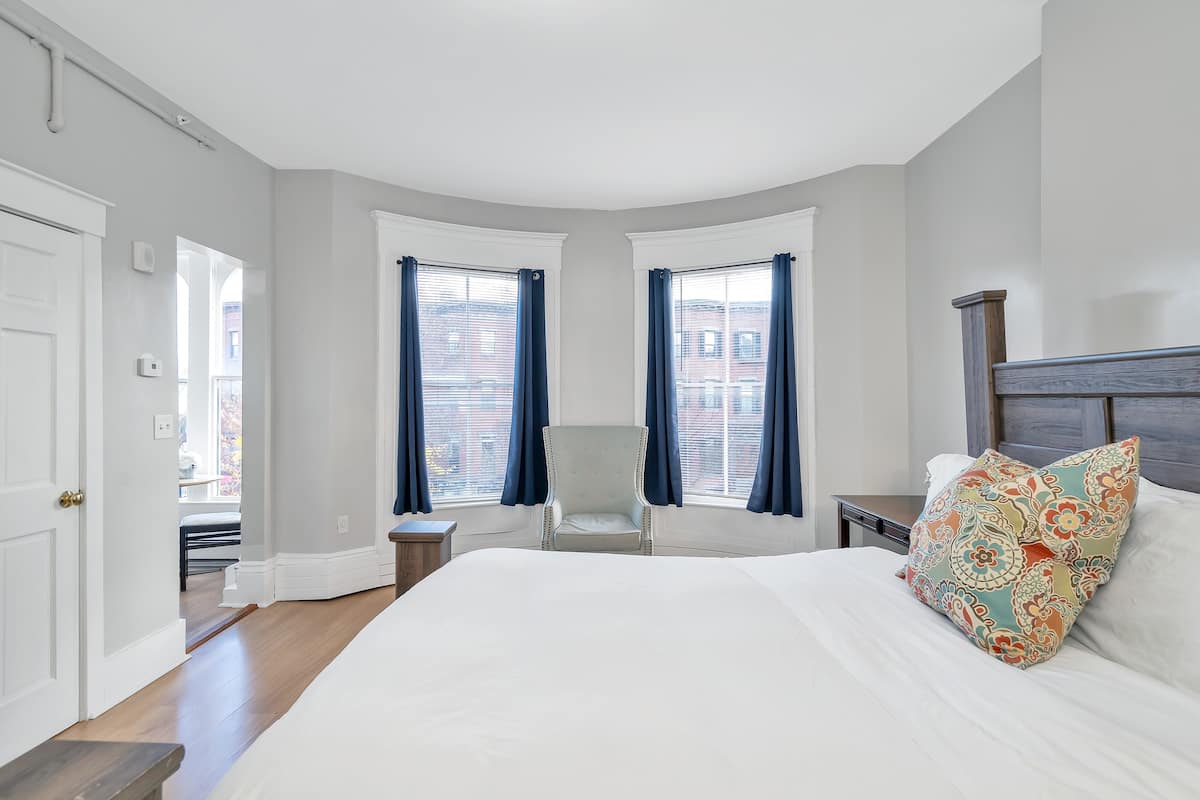 Rent Now
$223/nightly avg
Welcome to Tremont Street in the South End! This Boston Airbnb studio offers lots of things to explore, just minutes from Starbucks, speciality cafes, amazing restaurants, boutiques, and more. Inside this "cute little building" is a unit with a small kitchenette, bathroom, and fully-equipped kitchen that includes a toaster, blender, tea kettle, pots and pans, utensils, (unfortunately) no oven, and offers coin-operated laundry in the basement. Note for those with any mobility issues, this is a second-floor walk-up with stairs; there is no elevator.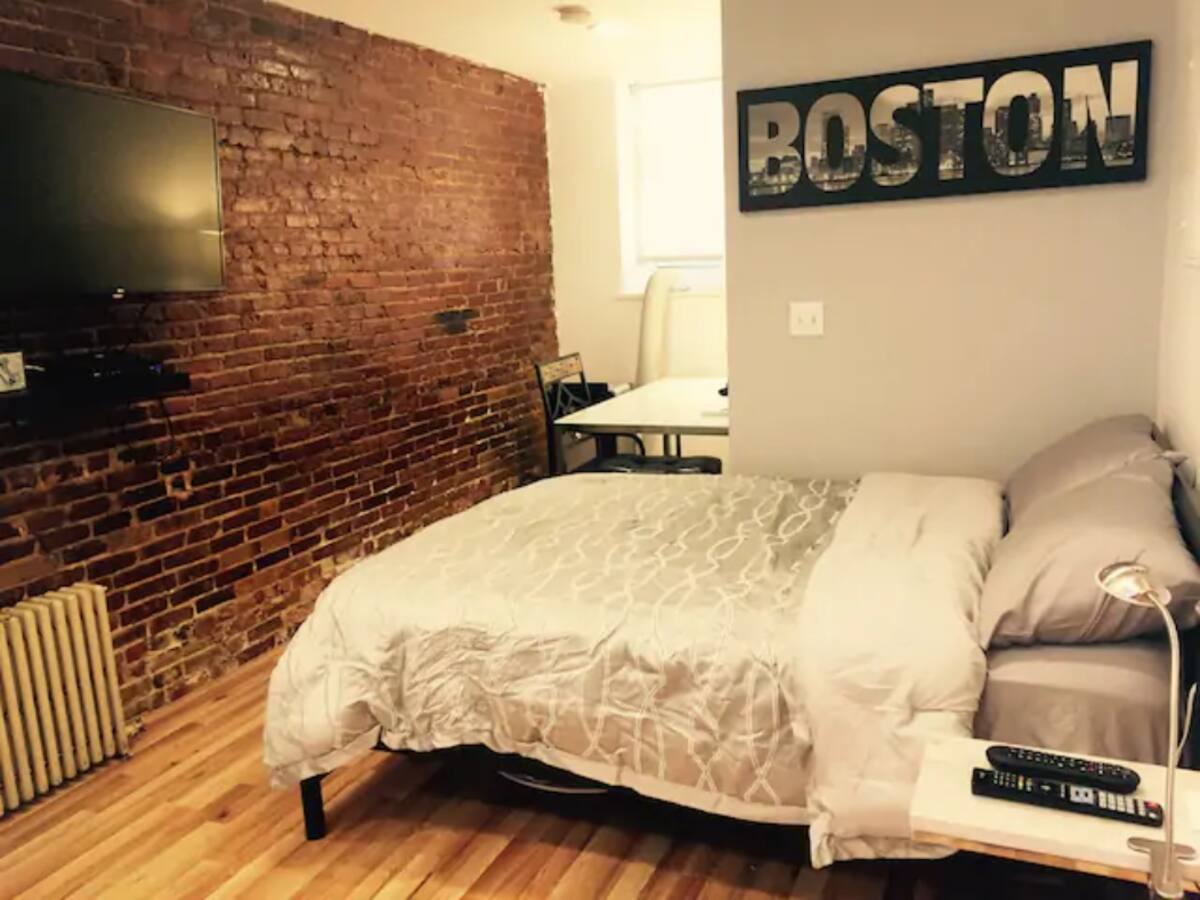 Rent Now
$170/nightly avg
This private condo is in a prime location, nicely placed in Boston's historic North End on the Freedom Trail. While quiet and residential, this studio is still near some great Italian restaurants and bakeries, just off the waterfront and near public transportation. Gorgeous floors and modern decor highlight this great unit — a bargain!
Rent Now
$250/nightly avg
If a stay in the heart of the Back Bay is for you, check out this great Boho-style unit near the Charles River! You'll be thrilled with the queen-sized bed and well-equipped kitchen, secure in the knowledge that the studio host places high emphasis on cleaning everything from door knobs to keypads. Step out for the evening and check out Newbury Street, where you'll find great shopping and dining, all close to public transportation.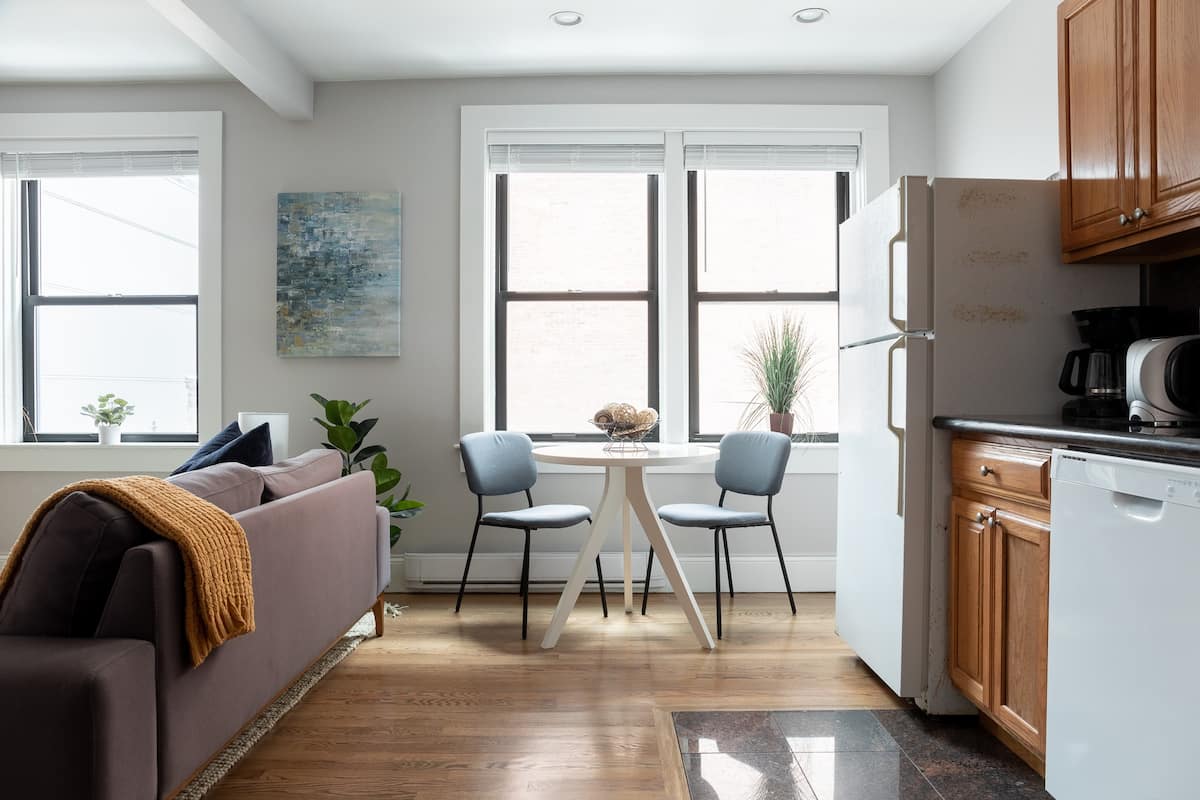 Rent Now
$254/nightly avg
Located on the border of Bay Village, this simple and modern one-bedroom apartment is just a 3-minute walk to public transportation and is near the Theater District of Boston, Boston Common, Chinatown, and the Public Gardens. You are going to love the comforts of home at this great location! Note that this apartment is located on the third floor of a walk-up building, something to keep in mind for those with mobility issues. There is also a club located next door, so it does tend to be noisy on Thursday and weekend nights.
Rent Now
$197/nightly avg
Centrally located, this stylish downtown studio is designed for comfort, value, and convenience. Right on the line between Boston's Back Bay and South End, you'll be staying in one of Boston's hottest areas with both families and young professionals around. Enjoy the restaurants, art galleries, and more in this fully furnished rental that includes a kitchenette, stainless appliances, a charming exposed brick wall, Italian track and floor lighting, a front street view, and so much more. This one is certainly worth a look. Book soon!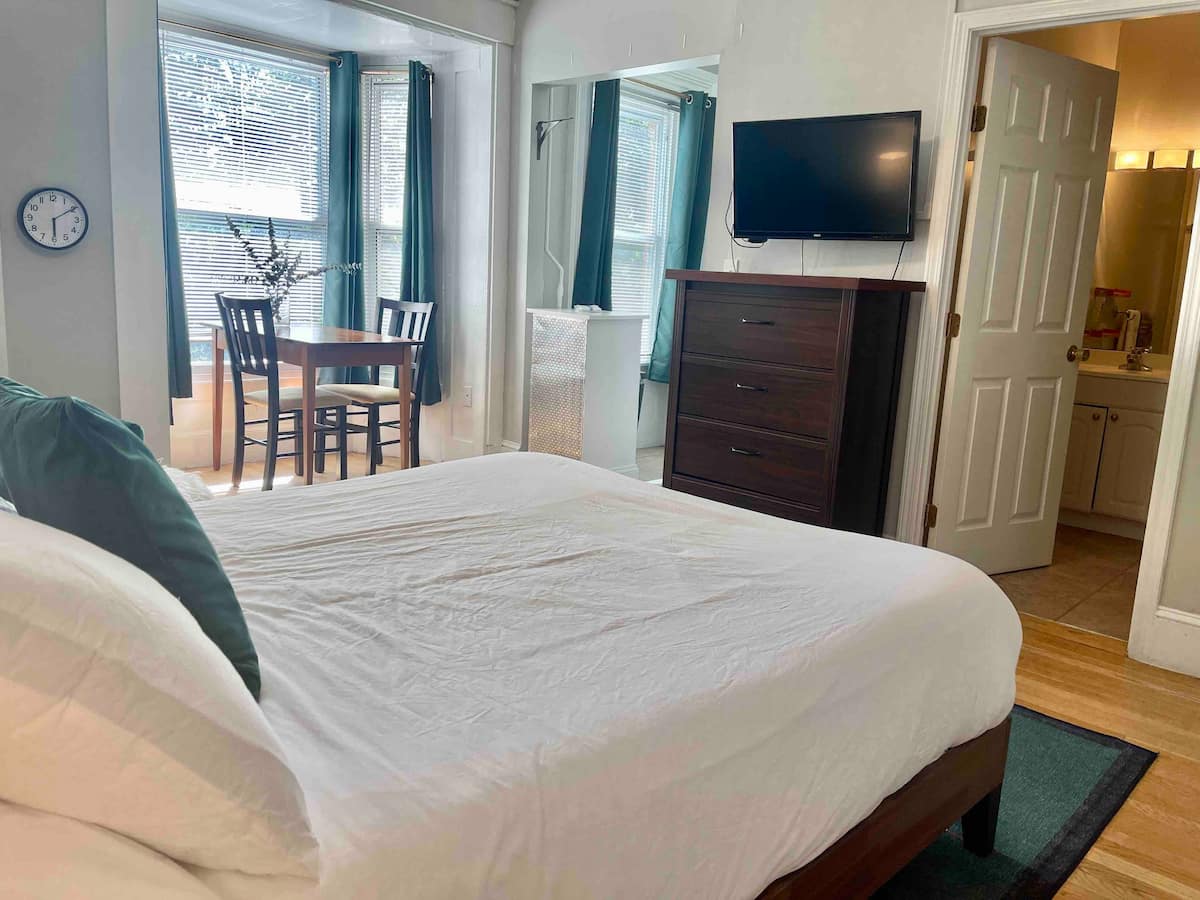 Rent Now
$250/nightly avg
Visit the South End, one of Boston's most sought-out neighborhoods! This cute studio is conveniently located on Worcester Street near great restaurants, dog parks, bars, boutiques, and more. This apartment has a full-sized kitchen that's fully equipped for cooking, a dining area for two, an open seating area, a queen-sized bed, and more! There's also coin laundry available in the basement for your convenience. Check this one out!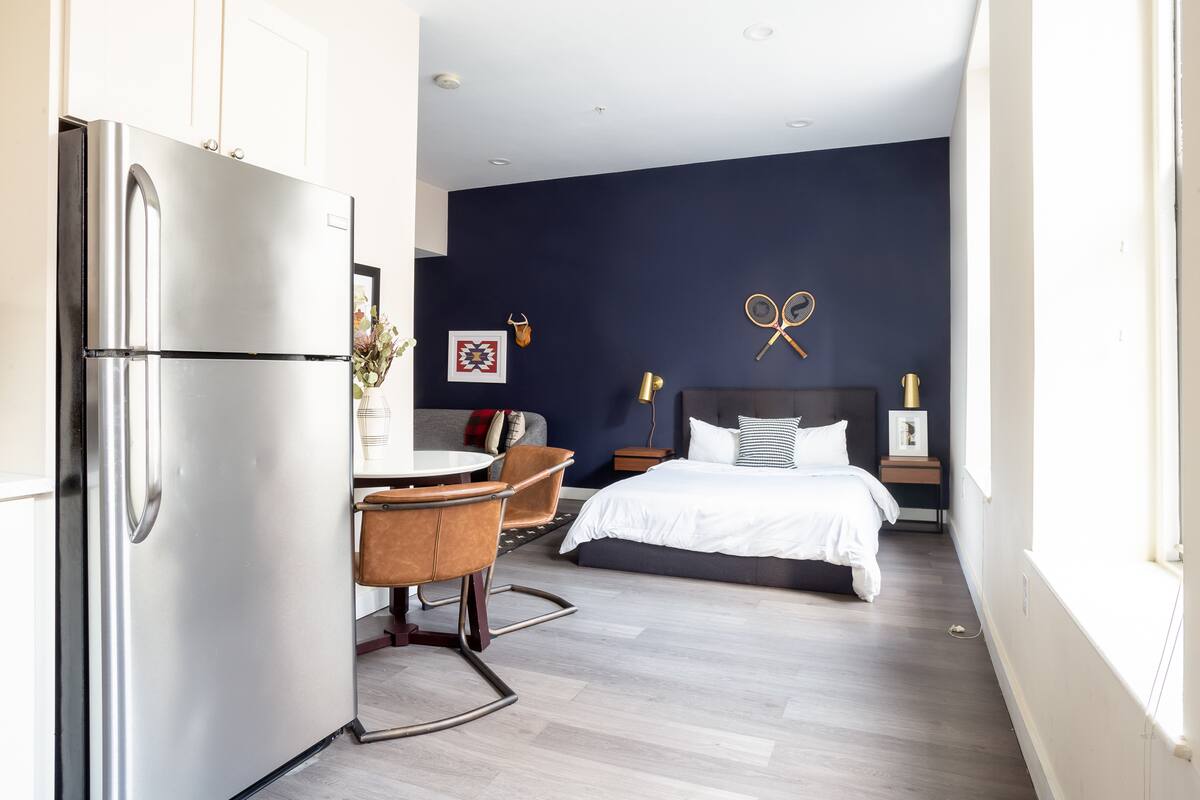 Rent Now
$228/nightly avg
You're headed to Boston, so why not stay right in the heart of the city? This luxurious L-shaped studio offers you just that chance and is only a 3-minute walk to public transportation. With a modern-style design, enjoy the comforts of home — including a fully-stocked kitchen. Simple but tastefully decorated, this unit is in high demand, so book soon!
Now that we've saved you money on your accommodations, check out even more things to do while in Boston: