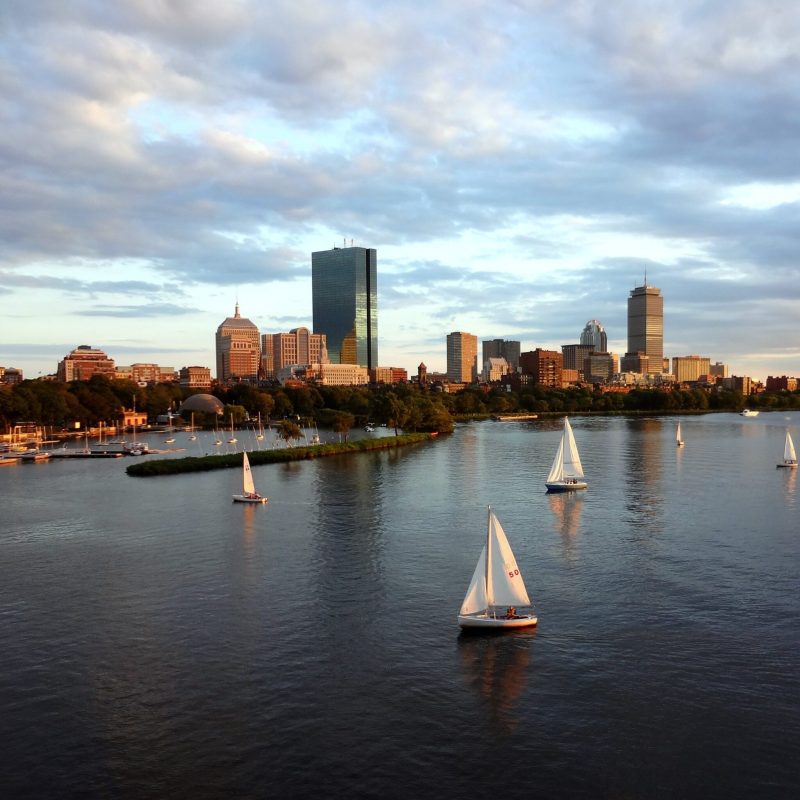 I enjoy a fabulous meal, but I truly love a great food story. While the menu on a restaurant's website is a top priority, I love getting to know the hardworking folks putting their heart and soul into every bite.
There are scores of Boston area restaurants that serve a great meal and deserve your patronage, but the ones below stand out. They're lead by many of the city's best chefs and their years of experience will allow you to indulge in an unforgettable experience of your own. Here are my 11 best Boston restaurants.
1. No. 9 Park
9 Park Street, Boston
This is the flagship restaurant of Chef and Owner Barbara Lynch's culinary empire. Just steps from the Massachusetts State Capitol and across from Boston Common, Lynch and her No. 9 Park team offer an exquisite fine dining experience. You can order from the a la carte menu, but if you're in the mood to splurge, try the Chef's Tasting menu.
The greatest attention is also paid to the drinks accompanying your meal. Wine Director Cat Silirie trains everyone who works in the dining room about the wine they serve. The staff tastes, studies, and discusses the wines and their pairings on a nightly basis.
Lynch is a James Beard Award winner, a Relais & Chateaux Grand Chef, and has been inducted into the James Beard Foundation's Who's Who of Food and Beverage in America.
Her culinary empire currently includes B & G Oysters, The Butcher Shop, Drink, Sportello, and Menton, which opened in 2010, and has received as much, or more acclaim than No. 9 Park did when it opened in 1998.
If you're looking for an intimate setting where you can interact with the chef and learn something in the process, try Stir. This is Lynch's demonstration kitchen and cookbook store. There are only 10 people in each class and every meal includes at least four courses, each with a beer, wine, and/or cocktail pairing.
2. Oleana
134 Hampshire Street, Cambridge
The menu at Oleana celebrates Turkish and the Middle Eastern delicacies. Chef/Owner (and James Beard Award Winner) Ana Sortun first became passionate about Turkish cuisine and spices during a potluck dinner with a group of women in Turkey.
Sharing several small appetizer plates allows you to sample the diversity of flavors Sortun creates. Most of the restaurant's organic produce comes from Siena Farms (owned by Sortun's husband and named after their daughter).
If you visit during the warmer months, get yourself a table on Oleana's backyard patio and be sure to save room for dessert. Pastry Chef Maura Kilpatrick has made the list of James Beard Outstanding Pastry Chef nominees ten years in a row. If you like Baked Alaska, be sure to try it here.
3. Toro
1704 Washington Street, Boston
Owned and operated by award-winning Chefs Ken Oringer and Jamie Bissonnette, Toro does not take reservations for dinner. But if you love tapas, it's worth the wait.
Use your wait time to your advantage and figure out what you're going to order. Paella Valenciana is always a smart choices. Mussels are at the top of my list when eating tapas, but there are also duck drumettes, braised beef tongue, garlic shrimp, grilled corn… well, you get the idea. And these are just the hot dishes!
Oringer and Bissonnette also run several other restaurants, offering a variety of cuisine including Coppa and Little Donkey. Uni is a collaboration of Chef-Partners Ken Oringer and Tony Messina.
4. Myers + Chang
1145 Washington Street, Boston
The Myers + Chang menu is inspired by Taiwanese soul food and Southeast Asian street food. Chef/Owner Joanne Change and her husband, Owner Christopher Myers decided to open their namesake after they realized Boston needed this type of cuisine. Today, you can taste the passion of Chef/Owner Joanne Chang and Executive Chef Karen Akunowicz in every dish at this self-described "indie diner."
At lunch, try the Pork Belly Buns or the Braised Short rib and Asian Pear Banh Mi. At dinner, it's hard to miss with the Soy Glazed Salmon or the Smoked Mushroom Lo Mein.
The latter, hold a special place on the menu under Mama Chang's favorites. There are also special gluten-free, vegetarian, shellfish-free and nut-free menus.
Chang is probably best known around town for her pastry creations. She has a James Beard award to show for it and I'll tell you more about Flour Bakery & Café below. Executive Chef Karen Akunowicz has twice been a James Beard Award Best Chef: Northeast nominee.
5. Sarma
249 Pearl Street, Somerville
The Turkish word meze may not be as well-known as the Spanish tapas, but the idea and sentiment are the same: nibble, share, savor.
Sarma Chef/Owner Cassie Piuma wants her patrons to do just that. While the offerings are inspired by the Middle East, there are plenty of non-traditional twists.
Piuma is a protégée of Oleana proprietor Ana Sortun, working with her for 11 years and partnering together on this venture. She's also been a James Beard Awards Best Chef: Northeast nominee or semifinalist for three years in a row.
6. Mei Mei
506 Park Drive, Boston
Mei Mei started as a food truck, but it's gone brick and mortar. Their signature dish, the Double Awesome, helped make them one of Boston's can't-miss eateries. It's a fried scallion pancake filled with pesto, melty cheese, and eggs. (Kick it up a notch by adding bacon, ham, or turkey.)
Mei Mei (pronounced may-may) means little sister in Mandarin and it is indeed run by siblings. Doubly blessed, Andy Li, picked the name to honor his two mei-meis. Little sis Irene Li has been a James Beard Award Rising Star Chef semifinalist three years in a row.
If you fall in love with their different sauces, don't worry, you can take some home with you.
7. Island Creek Oyster Bar
500 Commonwealth Avenue, Boston
Island Creek doesn't just own the restaurant; they are the oyster farmers. In fact, that's where it all began: growing great oysters and selling them to restaurants out of the back of a pickup truck. They still supply other restaurants, but they also support local farmers in their own kitchen. If you really want to see where your food comes from, book a tour at the Island Creek Oyster farm in Duxbury.
It's also comforting to know that when you get home and you're craving fresh oysters, they're just a click and a few days away. Island Creek will deliver fresh oysters to your door. They taste just as fabulous if you're okay with shucking them.
8. Neptune Oyster
63 Salem Street, Boston
In a town filled with lobster rolls, it's difficult to pick just one. Here, you will need to choose if you want yours hot with butter or cold with mayo. Or you could try both and finally put the argument of which is best to rest.
Neptune Oyster Bar is located in Boston's North End. While it's a popular spot with tourists, it's also favored by locals. The trays of fresh shellfish are a work of art, and sea urchins are actually on the menu! While you don't have to love your seafood cold to eat here (there are plenty of great warm entrées), you really have to like seafood. There aren't many other options on the menu, and with 'Oyster' in the restaurants name, why would there be?
It's worth noting that Chef Michael Serpa, former Executive Chef at Neptune, recently opened his own restaurant called Select Oyster Bar in Boston, which has also received praise from foodies.
9. Flour Bakery And Cafe
Various locations in Boston and Cambridge
Flour Bakery and Cafe is the perfect place to start your day, stop for lunch, or grab an afternoon snack to get you to dinner.
The James Beard Awards recognized owner Joanne Chang with nominations in the Outstanding Baker category from 2011-2016. (She won it all in 2016.) Chang is known for her sticky buns. If you've ever tried to make a pecan roll, you know how difficult it is to achieve that perfect balance of soft bread, dripping caramel, and pecans. Chang has it down.
But if this was just about one item, the name of the restaurant would be different. The entire menu is addictive. The attention paid to each ingredient is key, but it's the marriage of those ingredients that makes every choice a perfect one.
10. SRV
569 Columbus Avenue, Boston
This Venetian-style Bacaro, a wine bar serving small plates, maybe one of the newer spots on the list, but it deserves some serious consideration. Not only is the pasta made fresh in house, the flour used to make the pasta is milled in the building as well.
While there are some not happy with the small plate revolution, places like SRV make it worthwhile by packing every single bite with a ton of flavor.
You can order off the menu, but consider trying the Arsenale – the restaurant's tasting menu. At $45, it's delicious value.
SRV stands for "La Serenissima Repubblica di Venezia" – Italian for "Most Serene Republic of Venice."
11. Galleria Umberto
289 Hanover Street, Boston
The North End of Boston is the Little Italy of the city. This is why the selection of Galleria Umberto as a James Beard America's Classics winner for 2018 is so special.
The restaurant opened in 1974. The line is out the door every day because customers know there's only so much to go around. When they're out, they close!
The price – under two bucks for a square slice of Sicilian heaven – probably has something to do with the long lines as well. It's difficult for hungry folks to choose just one slice though. Many come away with Galleria Umberto's yummy arancini – and if you'd need more carbs, try a calzone.