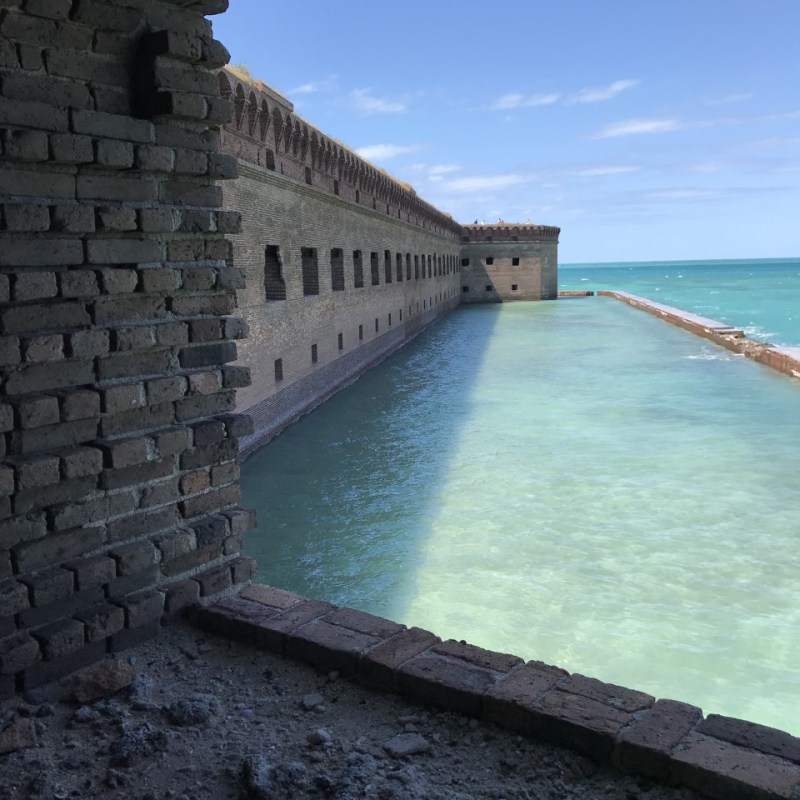 Joyful conversation bubbling up from nearby tables, twinkling lights crisscrossed above create an ambient glow, and a frosty glass filled with effervescent nectar join together embodying Boston's summer outdoor bar scene. Five of our favorite fantastic Massachusetts breweries call the Boston area home. Each of these Boston craft breweries operate multiple locations throughout Massachusetts, New England, and beyond. They all make their distinct mark in the city.
Below is our list of five fabulous breweries in Boston, presented in no particular order.
1. Trillium Brewing Company, Fort Point
Trillium Brewing Company has exploded onto the Boston craft brew scene. In 2013, the first brewery site was launched in the Boston Fort Point neighborhood. Today, this artist community adjacent to the Seaport District is under a renovation revolution. It is home to chic and trendy restaurants, luxury high rise condos, and Trillium's restaurant, bar, and patio.
Trillium's flagship location offers fun patio seating where local hipsters and business suits alike raise a perfectly crafted draft in celebration of Boston summertime promises. As you enter their old brownstone, the mix of urban chic appointments blend beautifully with the old architecture. The burgers are killer and offerings like uni linguine and grilled bavette steak round out their farm-to-table menu.
The Beer
A combo of draft, can, and growler options that offer a party of flavor bombs make choosing your favorite difficult. Pilsner, their American lager with the iconic Trillium Fort Point patio on the can, is crisp and refreshing. The Peanut Butter PM Dawn is an American stout made with cold brew coffee and peanut butter for a rich, flavorful pour. For the lover of sour beer, Bees, an American Wild Ale, offers a slightly stinging acidity.
Hard seltzer is a refreshing summer adult beverage for when you want something light and fruity. Trillium offers their own brand, Soak Seltzer, in fresh, juicy flavors. Raspberry and Lime, Mango, and Pineapple will brighten up your next summer barbeque.
Other locations include Garden on the Greenway, a seasonal outdoor patio beer garden where you can grab your favorite draft and dinner from a variety of food truck culinary options. They will pull a draft for you at Canton and Fenway locations too.
Pro Tip: Trillium Brewing Company delivers to several states and is continuously adding more. If you are not near one of their tap rooms, home delivery is the path to your must-have brew.
2. Cisco Brewers, Seaport
A long standing part of the Nantucket summer season, Cisco Brewers opened its flagship brewery in 1995 with a party-central, kicked-back island vibe. Locals and tourists alike flock to their island beer garden. Bringing that same casual and friendly vibe to Boston, Cisco's outdoor beer garden is in the heart of the thriving Seaport District. Surrounded by tech and pharma companies and chic urban condos, Cisco's Boston location is a neighborhood hotspot.
In the evening, local worker bees stop in for a freshly brewed draft, animated conversation, and lively music. On hot summer nights, there will be a queue of locals lined up waiting their turn to get a frosty beverage. Cisco's pop up beer garden on Northern Avenue is not only popular, it is a Seaport staple.
The Beer
New England-style IPAs are one of Cisco's specialties. Their Wandering Haze Hazy IPA has juicy citrus notes that make it truly special. Whale's Tale, their classic pale ale, is hoppy and delicious. The Dock Lager, their seasonal dark lager, pours with hints of chocolate and is perfect for a chilly night. You need to stock up on this one if you want it year round; it is only brewed during the colder New England months.
The Cisco Brewers libation family also includes Triple Eight Distillery, offering fruity vodkas, gin, rum, and bourbon. You can find their beers and spirits throughout the Northeast.
Other locations include Portsmouth, New Hampshire; Stamford, Connecticut; and New Bedford, Massachusetts.
Pro Tip: The Seaport Beer Garden is a completely outdoor venue. For weather updates and all the Cisco shenanigans, visit @ciscobrewersseaport.
3. Harpoon Brewery, Boston
Proud owners of Massachusetts Brewing Permit #001, issued in 1986, Harpoon Brewery is the standard that Boston-based craft brewing companies seek to be measured by. Located in the Seaport District, Harpoon is a proud champion of local charities. It is part of their DNA to support the people of Boston.
The Beer
Their Harpoon IPA, a New England craft beer staple, balances citrus notes with American hops for a thirst-quenching brew. The Boston Irish Stout celebrates Boston's Irish heritage with a nod to the Guinness classic. For hockey lovers, the Don't Poke the Bears pilsner is a reference to the Boston Bruins and is championed by teammates Chris Coyle and Charlie Wagner. A portion of the proceeds from this seasonal favorite goes to the Corey C. Griffin Foundation.
Harpoon's second location is in Windsor, Vermont, where you can enjoy the taproom and beer garden in a beautiful rural Vermont setting.
Pro Tip: HarpoonFest is a three-day, all-out celebration of great local craft beer and music. The Boston location rocks with two stages and all-hands-on-deck staffing to celebrate summer in the city.
4. Samuel Adams Boston Brewery, Jamaica Plain
Samuel Adams is a Massachusetts staple; locals order one by simply declaring, "I'll have a Sam." Leaders in the craft beer scene, Sam Adams helped shape the industry and paved the way for other small brewers.
The Samuel Adams Boston Brewery in Jamaica Plain is their original brewery and now functions as the research and development center. The cozy patio and bar are nestled in the center of a beautiful old brownstone neighborhood. It's the kind of hangout everyone wants to have around the corner to meet up with friends and share a pint.
The Beer
Boston Lager, the quintessential Sam on draft, is a Bohemian Pilsner. It's robust presence gives the brew it's memorable flavor and keeps you coming back for more. The summer sensation, Porch Rocker, pairs a classic lager with the citrusy tang of lemonade for a perfect seasonal brew. Dark beer drinkers will love the Oaked Vanilla Porter, perfect for a chilly winter evening.
Sam Adams operates taprooms in Boston downtown and in Jamaica Plain. They also have a presence in Cincinnati, Ohio.
Pro Tip: Quench Your Own Thirst: Business Lessons Learned Over a Beer or Two is the story of Samuel Adams founder, Jim Koch and is a must read for any entrepreneur or craft beer aficionado.
5. Night Shift Brewing, Everett
Like many craft brewing companies, Night Shift Brewing was the product of a group of friends searching for a better brew. While honing their beer crafting skills and supplying friends and family with their creations, they came to realize brewing beer was their passion and destiny.
The Beer
Night Shift's Whirlpool is a hazy New England Pale Ale and a staff favorite. There is no doubt that you will agree that it is an excellent beer. The hint of grapefruit adds a citrus note that makes this brew a refreshing choice. Nite Heavy is their version of the classic American Lager and is full of rich flavor. It should be continuously stocked in your fridge.
Hoot, their hard seltzer, lands on your summer table in fun, fabulous flavors like Guava Dragon Fruit, Pomegranate Tangerine, and Lychee Papaya. Sipping on one of their Hoots will make you feel like you are on a Southern beach basking in the tropical sunshine.
Night Shift Brewing operates taprooms in Boston at Lovejoy Wharf and in Everett.
Pro Tip: To find out the 411 on what's happening, follow Night Shift Brewing on Instagram, where they feature the latest brews and updates.
For The Love Of Craft Beer
Take the time to experience Boston's amazing craft brewery scene. The crisp IPAs, fresh ales, rich stouts, and surprising hard cider options make Boston the capital of the best breweries in New England.
Whether you are sharing a pint with friends while looking out at a view of Boston Harbor, the Charles River, or your backyard pool, your brew of choice should always be delicious and amazing.
When your travels take you to Boston and you are enjoying some of the great craft brews, check out some of these other great Boston options: The 11 Best Boston Restaurants and9 Boston Bars That Mix A Mean Cocktail.