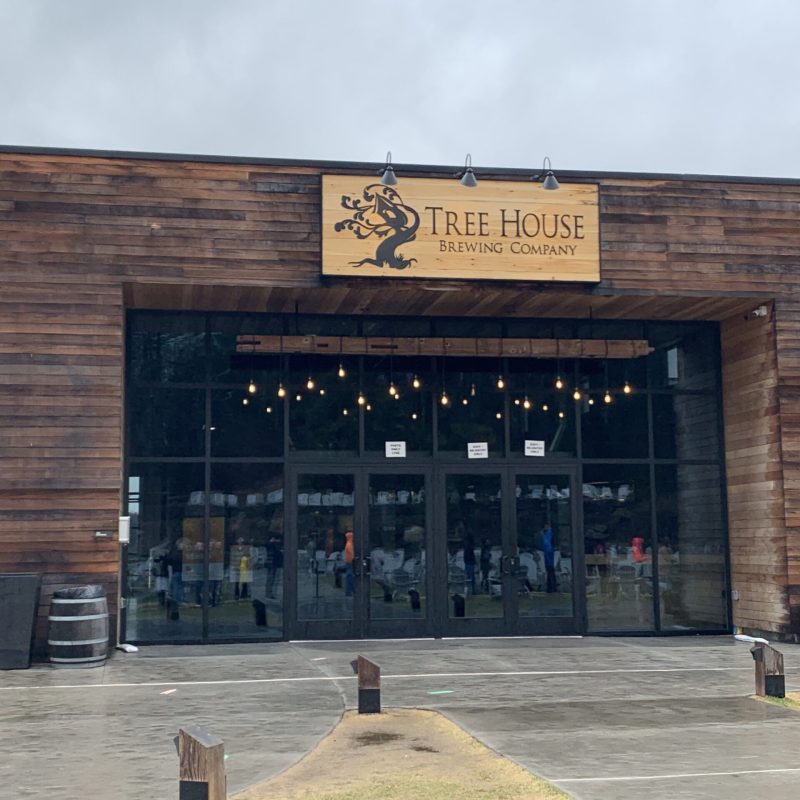 Lively discussions about new craft beer concoctions and old standbys arise between neighbors and strangers alike when they share long tables at taprooms across the country.
Drinking beer has been an American pastime for generations. And today, thanks to the rapidly expanding craft beer scene, there are more unique IPAs, stouts, porters, and ciders out there than ever before.
According to the Massachusetts Brewers Guild, whose purpose is to protect the state's craft brewers and promote their beer, there are more than 200 breweries in Massachusetts — 34 more than there were in 2007. And local beer lovers and pub crawlers have reason to rejoice, since the Boston area is home to some of the top-rated professionals in the business.
RateBeer, a worldwide craft beer industry ranking site, is a resource and a forum for craft beer enthusiasts. The site publishes best-of lists in various categories. Massachusetts captured three of the top spots in the 2019 Best Brewers Top 100, and two Massachusetts brewers were even in the top four!
Here are nine must-visit taprooms in the Boston area.
1. Trillium Brewing Company
Coming in at number three on the list, Trillium Brewing Company offers multiple locations at which to enjoy their world-class brews. In Canton, Massachusetts, you can watch the brewing process while enjoying a pint in the taproom. At the Fenway location in Boston, a greenhouse-inspired taproom offers a unique indoor/outdoor feel. Summertime is one of the best seasons in Boston, and relaxing at the Trillium Garden with a food-truck nosh and a top-rated brew is how the locals like spend their evenings. This outdoor beer garden located on the Rose Kennedy Greenway is a gathering place where locals and visitors go to enjoy beautiful weather, great conversation, and amazing beer.
Trillium's top-rated beer is the Trillium Congress Street IPA. For IPA lovers, this is perfection; it offers a medium level of bitterness paired with notes of citrus and tropical fruits. Your IPA-loving taste buds will be happy, happy, happy.
The Raspberry Chocolate Gateau Imperial Stout is a liquid confection, the perfect union of raspberries and chocolate in dark stout goodness. If you are looking for something on the sweet side, this is your beer.
Resolution Break 2020 is something you need to try, even if you are a bit skeptical. An imperial stout that begins with mashed waffles blended with cold-brew coffee, it's brunch in a glass.
2. Tree House Brewing Co.
Tree House Brewing Co. in Charlton, Massachusetts, comes in at number four. If you want to sample these sensationally crafted beers in their brightly colored packaging, you'll need to make the scenic, hour-long drive from Boston to this imposing spot on the hill. People make the trek from all over the Northeast, and there's always a line of beer connoisseurs anxiously awaiting their favorite Tree House creation. The conversation in the line is lively and often continues inside.
The Julius, a citrusy IPA, is by far the most popular beer. If you love IPAs with notes of hops and fruit, you have found your beer. It's a thirst-quenching, summertime favorite.
The Green is so named because the initial wort (the liquid extracted from the mashing process) is green from the residual hop particles. This IPA features orange and tangerine notes coupled with a nice bitter bite.
Bostonians, many of Irish descent, love their stout, and Tree House's That's What She Said Milk Stout is an excellent choice. It's loaded with rich roasted coffee and chocolate notes. One sip, and you will know why it's a local favorite.
3. Jack's Abby Craft Lagers
Jack's Abby, located just 30 minutes outside of Boston, is number 29 on RateBeer's list. This family-owned brewery was founded in 2011 by three brothers. The casual feel and beer hall concept make Jack's Abby the perfect place to meet up with old friends or make some new ones.
The Hoponius Union is an India pale lager that is fermented cold. Like a traditional IPA, it has a citrusy and hoppy finish. It's a great beer for a summer barbecue or apres-ski chill.
If you are in search of a dark, mysterious beer, then Jack's Abby's Smoke & Dagger should be on your list. With subtle notes of smoke paired with coffee and chocolate, this porter offers an intriguing, complex flavor.
Commitment to locally sourced ingredients and drive to produce amazing craft beers make Jack's Abby one of the best in the world. Their beer hall and kitchen are community staples.
"In 2019, we raised a total of $212,911 for local initiatives through different avenues, from hosting regular fundraisers, financial and in-kind donations, and nonprofit partnerships," said Kat Leggett, public relations and events manager.
Social consciousness and amazing brews? A perfect combination.
4. Hill Farmstead Brewery
High in northeastern Vermont is Greensboro Bend, home to the number-one brewer on RateBeer, Hill Farmstead Brewery. If you are in the Boston area, you don't have to go all the way to Vermont, although it is only a beautiful 3.5-hour drive from Boston. You can find a selection of Hill Farmstead beers at Armsby Abbey, a fun and funky gastropub with amazing cuisine in Worcester, Massachusetts.
Try the Amarillo Pale Ale. If you prefer something darker, consider the Genealogy, a bourbon barrel-aged imperial stout brewed with coffee. Hill Farmstead also offers an array of fruity beers to tantalize your taste buds, like the Flora Cherry Raspberry and Flora Melange.
Hill Farmstead Brewery will be celebrating its 10th anniversary with a Friendships and Explorations Festival on August 1, 2020. August is a beautiful time to visit Vermont.
5. Harpoon Brewery
Boston's Harpoon Brewery made its debut in 1993. Located in the heart of Boston's Seaport District, Harpoon Brewery was a part of this thriving neighborhood before it was fashionable.
Harpoon is famous for its Harpoon IPA with classic citrusy and hoppy notes. Another Boston favorite is the Dunkin' Coffee Porter, a tribute to the ubiquitous Boston coffee company. With deep espresso notes, this porter is a favorite among lovers of dark beer. For hockey fans, particularly Bruins fans, the Don't Poke the Bear Black And Golden Ale is a game-day crowd-pleaser.
The taproom, which offers bites to complement your brews, is a Boston classic.
If you are in Boston in October, swing by for Harpoon Dogtoberfest, a fun-run/walk and costume contest. If you don't have your own dog, the MSPCA will be on hand to help you leave with one!
6. Cambridge Brewing Company
Located in the iconic Kendall Square, Cambridge Brewing Company is the perfect place to stop for a brew and a bite after touring this thriving area. Sip a brew with brilliant biotech scientists, discuss philosophy with eager college students, or just sit back and watch this eclectic community pass by.
Two of the most popular beers are the Cambridge Amber and the Charles River Porter. Cambridge Brewing also offers unique twists on beer varietals, including the Smoke on the Charles, a cherrywood-smoked amber, and a nod to the new sour trend, Lovin' Touchin' Squeezin', a kettle sour with blood orange and pomegranate.
Brew tank and patio seating are available where you can enjoy the brews and gastropub cuisine.
7. Night Shift Brewing
Night Shift Brewing is steps away from Boston's TD Garden, home to one of the city's most beloved sports teams, the Bruins. On game night, the joint is always packed with fans enjoying a flight.
In addition to the traditional IPAs, Night Shift offers some interesting alternatives. Try the Phone Home Peanut Butter Porter highlighting peanut butter, dark cocoa, and hazelnut. Another funky beer to try is the Mainer Weisse, a sour ale with notes of cinnamon and blueberry.
The beer-forward pub menu offers delicious cuisine for your evening out.
8. Democracy Brewing
Democracy Brewing is the new kid on the block, but it's quickly becoming a downtown hot spot. It's a neighborhood pub with an old-world beer hall feel. If you are in the heart of Boston and in need of a refreshing cold one and a bite, you can't go wrong here.
The vaulted ceilings and cellar-like feel set the tone for a cool escape from the city throngs. The Worker's Pint American Blonde Ale is slightly sweet and thoroughly refreshing. For a sturdier beverage, try the 1919 Strike Stout, an oatmeal stout with notes of chocolate and coffee.
Democracy Brewing offers a pub menu with items that will pair perfectly with your chosen brew.
9. Samuel Adams
Samuel Adams is a New England tradition. The Samuel Adams Boston taproom is a new space located in the shadow of its namesake's statue, where visitors can discover both old favorites and new and experimental Sam Adams beers.
Like at any great beer house in Boston, at Samuel Adams, the IPA is king. The Samuel Adams Boston Lager is ubiquitous, finding its way into many area restaurants and pubs. Seasonal brews are on draft in the Faneuil Hall taproom, and the bottled variety packs are a popular party starter.
Drinking beer was once reserved for Saturday-night game-watching or card-playing. But the craft beer movement has made beer consumption a fun and entertaining way to spend any evening of the week, offering a dizzying array of choices that will satisfy even the most discerning palate. No matter where you are located or how old you are, a taproom is a fun hangout for every beer aficionado and brew novice.
For more to see and do in Boston, see this page.