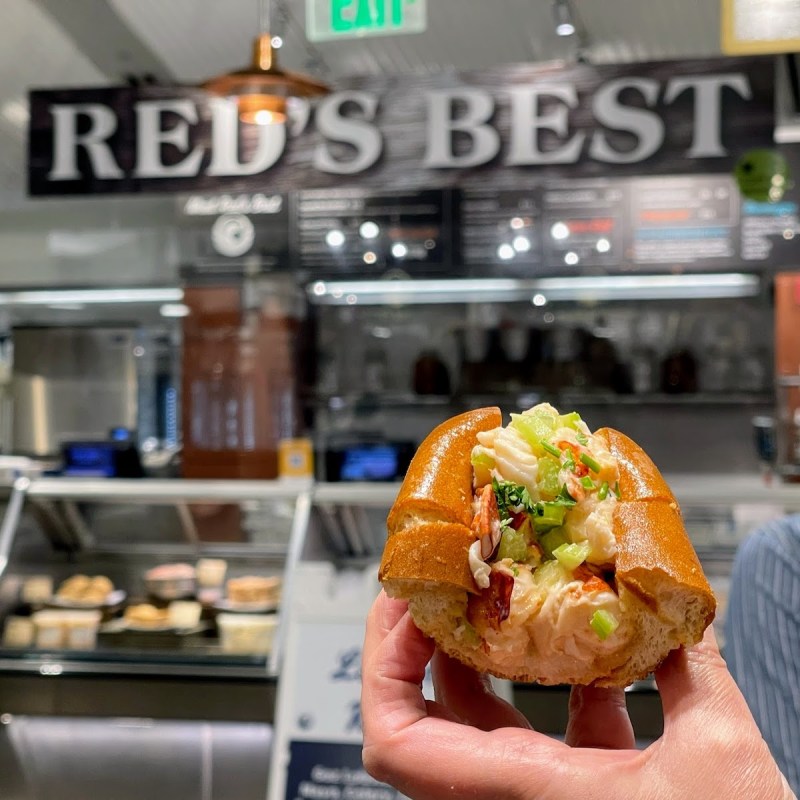 The city of Boston is rich in history and known for its incredible food scene. Home to delicious delicacies like Boston cream pies, lobster rolls, and Boston baked beans. While you can find these tasty treats throughout the city, one area of Boston that is notoriously famous for having great restaurants is Boston's North End neighborhood. 
The North End neighborhood (Boston's Little Italy) is a one-square-mile waterfront community famous for its history and delicious Italian cuisine. As the oldest community in Boston, exploring Little Italy allows visitors to immerse themselves in the history and culture of this great city. Seeing how this community is packed with great eateries, it is easy to feel overwhelmed when deciding which restaurant to visit. That is where a food tour comes in handy. 
1. Bencotto
Bencotto in Boston's North End serves incredible Italian food in a laid-back, comfortable atmosphere. Their convenient location on the corner of Hanover and Fleet Street puts you in the heart of the action in Boston's Little Italy. The tables spill outside onto the sidewalk allowing visitors to choose interior or al fresco dining.
The menu at Bencotto is an eclectic mix of Italian dishes served up with a Boston flair. From traditional starters like pasta, Fagioli soup, and Caprese salads to enticing main dishes such as carbonara pasta, Bencotto offers food for even the most discerning palettes.
During the food tour, we were able to sample their pumpkin ravioli. The homemade ravioli was filled with a delicious pumpkin filling and topped with a savory sauce made from European butter and sage. To make the dish extra special, it is finished off with a sprinkling of crispy pancetta. The ravioli melts in your mouth with every bite!
In addition to the ravioli, we also tasted Bencotto's brick oven pizza. The pizza was perfectly cooked with just the right amount of melted mozzarella cheese atop a crispy yet chewy crust. The pizza options at Bencotto are extensive, so you will find one with toppings that you love!
Pro Tip: Even if you are sitting outside, go inside Bencotto. Their open kitchen allows you to be a part of the food prep action and the brick pizza oven is a delightful sight!
2. Salumeria Italiana
When you first arrive at Salumeria Italiana, you might wonder why you are visiting a grocery store on a food tour. Trust me when I tell you, visit the grocery store! Of course, Salumeria Italiana is not your average American grocery store. The store opened over 50 years ago when an Italian mother was determined to feed her son the Italian food she grew up on. When she had trouble finding the exact products in her local grocery store, she decided to open a store, and Salumeria Italiana was born.
Today, Salumeria Italiana delights Boston's North End neighborhood by offering a great selection of imported Italian grocery delights. Products like specialty olive oils, pasta, vinegar, and more grace the shelves of Salumeria Italiana. These fabulous products are also used to create delicious meals made at Salumeria, like the muffuletta sandwich we tasted during our food tour.
The muffuletta from Salumeria is crafted using a fine selection of cured meats for sale. The sandwich consists of thinly sliced meats like Capicola, prosciutto, and ham that are layered on an airy Italian bread and topped with olive spread, olive oil, and Italian cheeses. While it is the combination of flavors that makes this sandwich, many will argue that the olive spread is the star of the show. Consisting of pimento-stuffed green olives, kalamata olives, garlic, chopped pickled cauliflower, capers, and seasoning, the olive spread is the perfect accompaniment to the spicy meat and rich cheese of this sandwich.
The store is located on the Freedom Trail, around the corner from the Paul Revere House, making it a quick and easy stop if you find yourself in the area.
Pro Tip: Take time to browse before grabbing your muffuletta sandwich. This delightful little store is full of hidden culinary treasures from Italy.
3. Red's Best
Walking into the Boston Public Market, it is easy to get distracted. You are surrounded by incredible food at every turn! Trust me when I tell you that several, if not all, of the food stalls here are worth your attention, especially Red's Best!
Founded in 2008, Red's Best owner, Jared Auerbach, set out to provide consumers with the freshest seafood. His brand takes pride in representing the fishermen and their families who work daily to ensure that the daily catch makes it into the homes of the most critical consumers.
While there are many delicious-looking seafood dishes for sale at Red's Best, their famous lobster roll keeps people coming back for more. Now, when it comes to lobster rolls, most people have a flavor profile that they prefer. Some like it served warm with melted butter and others like their lobster served cold, surrounded by mayonnaise and celery. Well, no matter your preference, you must try the lobster roll at Red's Best.
This lobster roll is the perfect mix of deliciously tender lobster meat tossed in a slightly herby mayo dressing. The mayonnaise isn't overpowering; it is just a light accent to allow the freshly caught lobster to be the star. When you combine this with the buttery soft split top roll that Red's uses, you have a delicious lobster roll!
4. The Popover Lady
Another must-visit still inside the Boston Public Market is The Popover Lady. When owner Naomi Cannistraci, a.k.a. "The Popover Lady," found herself without a job, she turned her side hustle into a full-time business. Naomi, who had been selling popovers on the weekend at the farmers market, turned her love of baking into a company when she created The Popover Lady.
A popover is a light roll made from egg batter and baked in a specially designed popover pan or a muffin tin. Popovers originated from the British Yorkshire pudding, but instead of being made with beef fat, New England's popovers are made using butter. The result is a light, airy roll that is crispy on the outside but fluffy and buttery tasting on the inside.
During your visit to The Popover Lady, you can try a variety of delicious popover creations. I went for the Asiago cheese popover. This was a deliciously light popover muffin filled with melty Asiago cheese. It truly melted in my mouth! If cheese doesn't appeal to you, try the cinnamon and sugar, chocolate drizzle, or toasted onion popover. You really can't go wrong with any of them!
Pro Tip: The Popover Lady is famous, so come early for the best selection of popover flavors!
5. Modern Pastry
A visit to Boston's North End neighborhood would only be complete with a cannoli. One of the most famous places to enjoy a cannoli in Boston is Modern Pastry. This award-winning Italian pastry shop began generations ago when it opened its store on Hanover Street in Little Italy. The Picariello family prides themselves on creating Italian pastries using old-world methods combined with modern technology to bring their patrons their authentic Italian recipes, one of which is their prized cannolis. 
The cannoli choices at Modern Pastry seem endless when you first look at the menu. What I love the most is that you, the customer, get to custom-make your cannoli exactly how you want it. You start by choosing your shell. The shells consist of plain, chocolate-dipped ends or whole chocolate-dipped shells. Once you have selected the perfect shell, you can choose your fillings.
You can go traditional with the ricotta cream mixture or mix it up with filling like vanilla or chocolate custard, whipped cream, or chantilly cream. Once you have your filling and shell, it is time to choose your toppings. Toppings at Modern Pastry include traditional pistachios and fun toppings like sliced almonds and chocolate chips. Honestly, no matter how you craft your cannoli, you are in for a delightful treat!
Pro Tip: Go for the mini shell cannolis and make several flavor concoctions. That way, you get to try a little bit of everything!
For more information on traveling to Boston, check out these articles: