Trader Joe's is undoubtedly one of my favorite places to shop for groceries. Sure, the lines can be a bit long at times but that just goes to show how popular and remarkable it truly is!
The selection at this store is amazing, offering well-priced pre-made salads, a wide range of frozen foods and cheeses to choose from, unique snacks you won't find anywhere else, and an excellent selection of wines as well!
If you're looking for wines to enjoy without having to break the bank, then head over to Trader Joe's. As a certified sommelier, I've put together my list of the 11 best wines to buy at Trader Joe's, all of which are under $20!
And for Costco fans, take a look at our top picks for the best wines available at Costco!
Editor's Note: While not all these wines are available on Trader Joe's website right now, we encourage you to look for them at your local store. Alternatively, they can be found on Wine.com or TotalWine.com.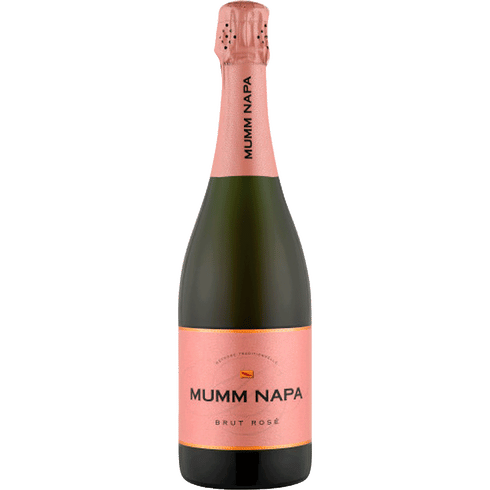 Buy Now
Best Sparkling Rosé Wine
Mumm Napa is one of the most popular sparkling wine producers in the Napa Valley. This tantalizing brut rosé bubbles with deliciousness and is a versatile accompaniment for a wide array of occasions, from intimate dinners to festive celebrations.
It has red fruit flavors of strawberry, raspberry, and cherry along with some notes of citrus and apple. And it has a delightful pink color in the glass with a refreshing finish.
So if you're looking for a bright and crisp sparkling rosé, this is definitely one to try!
Pro Tip: Sparkling rosé is best served chilled in a white wine glass. If you're serving sparkling rosé at a party, be sure to have plenty of ice on hand to keep the bottles cold.
Buy Now
Best Crisp White Wine
For under $10, this crisp and refreshing New Zealand sauvignon blanc is the perfect choice for those hot summer days or outdoor picnics.
It has a ripe nose of guava, pineapple, and citrus with a hint of green apple. The palate is tart yet balanced, offering flavors of grapefruit and lemon zest that linger on the finish.
It's simply a fresh wine with crisp acidity that pairs great with seafood, salads, and lighter cheeses.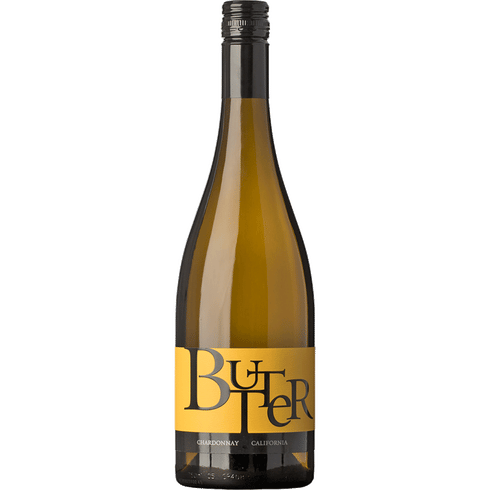 Buy Now
Best For Chardonnay Lovers
This California chardonnay has been a fan-favorite for years due to its outstanding quality and value. It's bright, creamy, and balanced with ripe fruit flavors of apple, pear, cream, and tropical fruits.
The oak plays an integral role in the flavor profile as it adds complexity with notes of vanilla, baking spices, and butter. This full-bodied and rich chardonnay pairs nicely with heavier seafood dishes like scallops, lobster, or even creamy pasta sauces.
Pro Tip: If you are looking for buttery chardonnay, be sure to seek out those originating from California or those that have undergone malolactic fermentation. This is the process where tart malic acid (apples) gets converted into creamy lactic acid (milk).
Buy Now
Best Budget Italian Red
This little-known Italian grape variety is native to the Puglia region in Italy. And it's quickly gaining popularity due to its incredible value. Ruggero di Bardo's susumaniello can be found for an unbeatable price of under $10 at Trader Joe's! It is incredibly difficult to come by good Italian wines that are so affordable; this deal cannot be passed up!
It's a medium-bodied red wine with flavors of ripe, dark berries, plums, cherries, vanilla, oak, and a hint of cracked black pepper. It's incredibly food-friendly and pairs nicely with grilled meats, hard cheeses, and tomato-based dishes.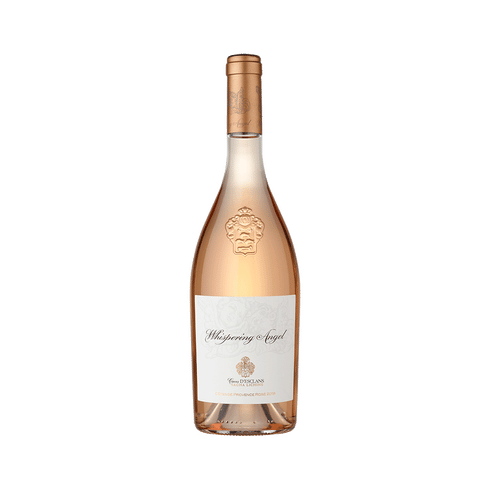 Buy Now
Best Rosé
Whispering Angel rosé is a top-shelf Provençal rosé crafted at the renowned Château d'Esclans. Among rosés, this one is a fan-favorite. And luckily for you, Trader Joe's usually has one of the best prices around.
It's delicate and dry with aromas of white flowers, rosé petals, and fresh strawberries. On the palate, it has flavors of strawberry, raspberry, peach, watermelon, and citrus with a crisp finish.
This rosé is perfect for pairing with charcuterie, goat cheese, and lighter seafood dishes. But it can also be enjoyed on its own — a true summertime treat!
Pro Tip: Grenache is one of the main wine grapes for making the renowned rosé wines of Provence.
Buy Now
Best Trader Joe's Brand
If you are looking for a Trader Joe's-brand wine, this cabernet sauvignon is our favorite out of the bunch. This medium- to full-bodied and -balanced red wine has delicious notes of blackberry, plum, and cherry with hints of vanilla, oak, and cocoa on the finish.
The tannins are soft, making it an easy drinking wine — another good-valued wine at Trader Joe's.
Buy Now
Best French Wine
If you're looking for a special wine to enjoy with friends, this Châteauneuf-du-Pape from the Rhône Valley in France is a great option. Châteauneuf-du-Pape is an iconic region and has some of the most renowned and sought-after wines in the world. So, this wine is an incredible bargain at under $20, considering its superior quality!
It's complex and full of flavors of ripe, dark berries, plums, licorice, oak, spices, and leather with an earthy tobacco finish. It pairs nicely with red meat, game meats, and hard cheeses.
Pro Tip: Châteauneuf-du-Pape (CdP) is the first classified appellation in France's AOC system. And is pronounced "shat-toe-nuff-doo-pahp."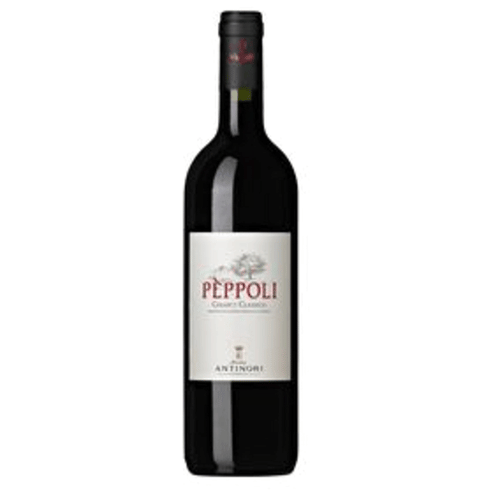 Buy Now
Best Chianti
The Antinori family has been making wine in Tuscany since 1385 and they are probably considered one of the most important families of wine in Italy. And their Peppoli Chianti Classico is one of the best wines for its price.
This medium-bodied red features notes of red fruits, tobacco, dried herbs, vanilla, leather, and a hint of oak. The medium tannins are soft, making it an easy drinking chianti that pairs well with pizza, pasta dishes, and tomato-based sauces.
Pro Tip: The easiest way to distinguish a chianti classico from a chianti is the black rooster silhouette label on the neck of the wine bottle.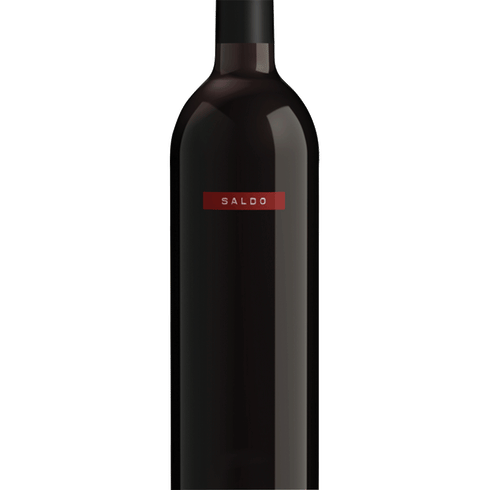 Buy Now
Best Zinfandel
Zinfandel is one of California's classic wine grapes and it can make for some really delicious wine. And when it comes to California zinfandel, The Prisoner Saldo from Napa Valley is undoubtedly the best choice for its value.
This is a full-bodied red wine with bold dark fruit flavors of blackberry, cherry, raspberry, and blueberry complemented by hints of spices and toasted oak. The tannins are well-integrated and the finish is smooth. It's one of my favorite wines on this list, so give it a try!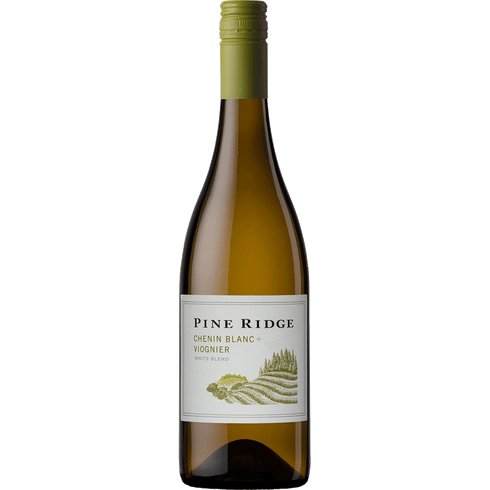 Buy Now
Most Unique White Blend
This is a fantastic white blend that combines two white grapes from France, chenin blanc and viognier. The reason why it's unique is you will have sweet aromas on the nose, but a clean, crisp, and dry flavor on the palate.
This medium-bodied white wine has flavors of tropical fruit, honey, white flowers, and a hint of minerality on the finish. It has good acidity and pairs nicely with fish, shellfish, and Asian cuisine.
Buy Now
Best Sweet Wine
If you're looking for an easy drinking and sweet wine, look no further than this moscato d'asti from Villa Alena. It has light effervescence with intense aromas of pears, apples, white flowers, and ripe apricots. On the palate, it's sweet but balanced with flavors of honey and peach.
This is a great dessert wine that pairs nicely with fruit tarts, cheesecakes, and other desserts. But it can also be enjoyed on its own for dessert!
Pro Tip: Moscato d'asti is the most popular type of moscato slightly sparkling (also known as frizzante). Furthermore, asti spumante is a renowned type of moscato that is fully sparkling wine crafted in the same manner as champagne.
To continue wine shopping, don't miss: