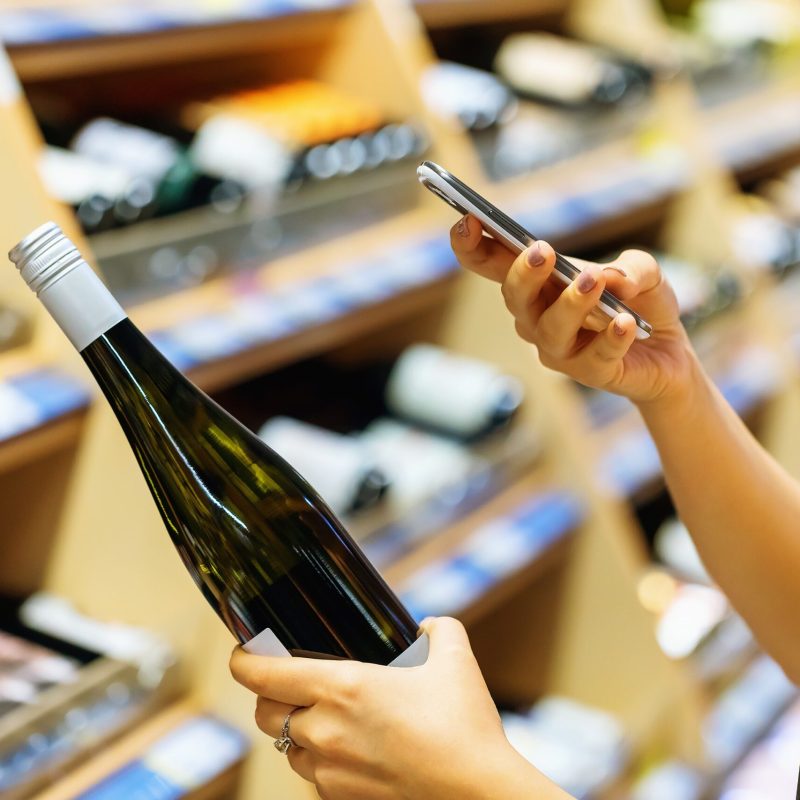 If you're looking for an affordable grocery store wine-shopping experience, Aldi is the perfect choice. As one of the largest retail chains in America, they offer a selection of wines to fulfill your palate — regardless if you prefer sweet, sparkling, white, red, or unique wines!
Aldi's prices are a bargain compared to other stores, as they offer their own private-label brands, like Costco. Not only do these wines have a low price tag, but they are also unique wines that are exclusively sold at Aldi.
To be honest, Aldi wines are not of the highest quality, and they might not have a wide range of options. Nonetheless, their selection is definitely one of the most budget-friendly! And when you're in a rush and require grocery shopping, but also need to get some wine for cooking or merely enjoying your night, the supermarket is the perfect spot.
Editor's Note: While these wines are not available for purchase online through ALDI, we encourage you to look for them at your local store. Alternatively, they can be ordered for delivery on Instacart or Drizly.
Buy Now
This cabernet sauvignon from California is a good red wine for any occasion. It sells for about $10 or less and features aromas of dark berries, currants, and hints of chocolate.
On the palate you will find flavors of blackberries, black plums, licorice, vanilla, and a hint of earthiness. It's a medium- to full-bodied wine with medium tannins and a well-balanced acidity.
Therefore, pair it with grilled steak, lamb chops, or a burger for an amazing meal. It also pairs well with hard cheeses like cheddar and manchego.
Buy Now
From the famous Mendoza region in Argentina, this malbec is a great pick for those who love a medium-bodied, fruit-forward red wine. Priced at under $10, this is an amazing deal; you won't find many options this low in price coming out of the Mendoza wine region!
This wine offers fragrant aromas of dark fruits, spice, and mocha on the nose. And on the palate you will find flavors of black cherries, plums, raspberries, leather, tobacco, and finishes of a black pepper spice.
And for that reason, it is ideal to pair with red meats, barbeque, and mild cheeses like Gruyere.
Buy Now
A Sonoma-grown cabernet sauvignon that sells for about $12 is typically hard to find. And the fact that it's an easy drinking wine with aromas and flavors of dark fruits, oak, and vanilla makes it very much a good deal!
On the nose you will find juicy aromas of blackberry, plum, and black cherry. Then as the wine enters your mouth, you will encounter a velvety texture full of dark fruits and notes of spice, caramel, and sweet vanilla balanced by its soft tannins and medium acidity.
It's perfect to pair with roasted meats like roast beef, roasted chicken, or pork roast.
Buy Now
Crafted from the renowned Napa Valley in California, this cabernet sauvignon exhibits a taste that showcases the wine region.
This medium- to full-bodied red wine has a bouquet of dark fruit aromas, such as cassis, blackberry, and dark cherry. On the palate you'll discover black plum flavors with oak, vanilla, and earthy hints of dark chocolate. It's a balanced wine with soft tannins and vibrant acidity.
This robust red wine pairs wonderfully with steak, lamb, and other grilled meats.
Buy Now
This rich, smooth, and pleasant California cabernet sauvignon has been aged in bourbon barrels used for American whiskey to accentuate its incredible flavors.
On the nose you'll get aromas of dark berries, tobacco, and oak with hints of vanilla and toast. The flavors of this wine are rich and smooth with notes of blackberries, cherries, dried herbs, and baking spices.
And if you're looking for a wine to perfectly accompany red meats like succulent steak or tender lamb chops, look no further.
Buy Now
This light and easy drinking California pinot grigio is the ideal accompaniment to your springtime picnics, at a price that won't break the bank (under $9).
It's an enjoyable white wine that has a pale yellow hue with green reflections and aromas of ripe lemon, peach, pear, and honeydew melon. And on the palate it's bright and fresh with a crisp acidity along with flavors of melon, citrus, and peach.
This wine will be the perfect match if you are making light dishes for dinner like pasta primavera or grilled white fish.
Buy Now
If you're looking for a larger serving of pinot grigio, this magnum-sized bottle from Italy should do the trick.
It's a light and easy drinking white wine with aromas of citrus and floral notes on the nose. And you can taste the flavors of lemons, tart green apples, and zesty lime.
Bright, crisp, and refreshing, it is perfect for hosting large gatherings. And it's best enjoyed chilled, on a hot summer day, or on its own.
Buy Now
If you are looking for an affordable, oak-aged, buttery, California chardonnay, this may be your best bet at Aldi! This wine is a bargain at a price range of $8–$10, so don't pass up the opportunity to give it a try!
It's a full-bodied wine that exhibits intense aromas of pineapple, pear, peach, and just a touch of vanilla. And on the creamy, smooth palate you'll find flavors of tropical fruits along with notes of oak and caramel.
It's an excellent wine for pairing with creamy dishes such as chicken alfredo, carbonara, or risotto.
Buy Now
When you're looking for the ideal way to celebrate any occasion, this Italian sparkling wine is the solution. Not only does it possess all of the effervescence and lightness of a sparkling rosé, but its moscato element provides an added layer of sweetness that makes it enjoyable for most people!
It has notes of rose petals, peach, and honey on the nose. And on the palate it's light-bodied and has refreshing acidity with a lovely balance of sweet fruit flavors and candy.
Enjoy this delightful sparkling rosé chilled as an aperitif or with desserts/fruits — perfect for parties!
Buy Now
It's one of my personal favorites on this list for a few reasons. Because it's made with grapes in Germany, it has a vibrant acidity and delicate sweetness that make it ideal for food pairing (not overly sweet or dry), and its price point is also very affordable at around $6–$8.
On the nose you'll get aromas of fresh citrus, minerals, and hints of white flowers. And on the palate it's juicy with ripe flavors like green apple, lime, apricot, peach, and honey.
It's a perfect wine to enjoy with any spicy foods you will find in Asian cuisine; the sweetness in the wine helps tame the heat in the spicy dishes.
Buy Now
It's the most popular wine cocktail for your weekend brunch at home! If you're looking for a ready-to-drink mimosa, Aldi's mimosa wine is the perfect choice! Under their specialty wines section, this delicious blend of fresh squeezed orange juice and dry premium white wine will give your morning brunch that extra special touch.
It's the best way to enjoy a hassle-free mimosa without having to do any mixing or juicing yourself!
Pro Tips
For the best deals on wine, be sure to regularly peruse Aldi's weekly ad section online. All you need is your zip code and their website will do a local search according to where you live.
Aldi is in 39 states and there are over 2,200 Aldi stores, but not all of them sell alcohol. It is imperative to bear in mind that each state has different laws regarding the sale of alcoholic beverages, and times and days when they are available may differ. Make sure to check your store for details.
Head over to Aldi on a Wednesday and get the first pick at Aldi Finds. Aldi Finds are limited-time specialty products that can sell out fast!
To continue wine shopping, check out: