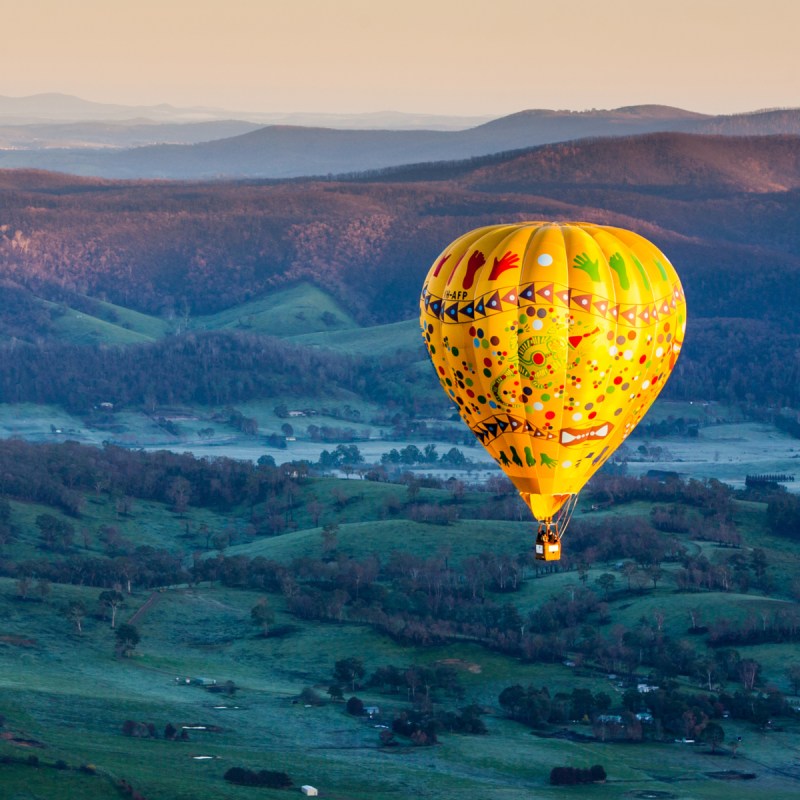 It's imperative to feel comfortable and safe while traveling.
Medjet
provides premier air medical transport, travel security, and crisis response memberships, providing peace of mind for an affordable price.
Australia has been associated with many things, mostly adventurous and sporty vacations, with a dash of unique nature and wildlife, and a lot of empty countryside in between. Romance might not be the first thing that springs to mind when thinking of Australia, but it should. From mind-blowingly beautiful beaches to exciting cities, and yes, that amazing countryside, there are many truly and incredibly romantic experiences to be found in Australia.
I was lucky enough to call Australia home for a few years, traveled around the country, and found myself sitting back many times, sighing contentedly and feeling utterly blessed and dreamy, thinking life does not get any more romantic than this.
Here I list some of my most cherished romantic experiences to be found in Australia, quite varied experiences, but all utterly recommended to anybody coming to the Land Down Under, be it part of a two-some or on your own. After all, romance doesn't necessarily only have to involve a significant other, it can also be that feeling of mystery, bliss, or being away from normal life in a simply beautiful setting or situation.
If you are after romance, and want to fall in love with Australia, then follow me.
1. Sunset Dinner At Uluru, Northern Territory
One of my most cherished memories of Australia involves the Sounds of Silence, an al fresco dinner in the Red Center, the red desert around Uluru in the middle of Australia. This is a luxury dinner, tablecloths and champagne and all. While the food and the drink were lovely, it was the location, and the experience which made it the most romantic experience in Australia for me. Not only was it timed to see the sun set behind an orange-glowing, gigantic monolith but the evening was also organized around story-telling. A local raconteur not only told diners about Indigenous folklore but told stories relating to the stars that were slowly appearing above us in the night sky, using them as guides for tales, science, and local lore. Accompanied by well-prepared bush-tucker — and not big living grubs, don't worry, just freshly, locally-sourced ingredients — and good wine, this is an evening to bring out the romantic in anyone.
Pro Tip: To stay nearby, you have the Ayers Rock Resort, which is split into several different types of accommodation. From the super-luxurious Longitude 131, with an eye-watering price tag; the lovely Sails in the Desert, very comfortable but also affordable; simple camping grounds; and more, it's all within easy distance of a central hub with some shops and amenities.
2. Open Air Opera In Sydney, New South Wales
One of my favorite music venues in the world is not necessarily the Sydney Opera House, although it is pretty spectacular, but the much more romantic Open Air Opera on Sydney Harbour. Set up in the Sydney Botanical Gardens with a stage floating in the harbor and a backdrop of both the Sydney Opera House and the Sydney Harbour Bridge, flying foxes flit overhead and cockatoos screech at the sunset. But everything comes to a hush once it's dark and the performance starts, that is truly special. Such a great experience, I get goosebumps just remembering it. They tend to put on popular operas, such as La Traviata or Carmen, operas that can be enjoyed even if you are not necessarily an aficionado, and sometimes there are even musicals, such as The Phantom of the Opera, instead of just opera. The setting, together with the music, is simply and incredibly romantic and unique.
Pro Tip: Splash out and dine at the venue and get the most expensive seats you can possibly afford — it is worth it.
3. Kuranda Scenic Rail Trip, Queensland
There is something utterly romantic about a historic train ride, and even more so when it goes through stunning scenery, past waterfalls, and along narrow precipices. Then, you can sit back and look out of the window with a glass of wine in hand. The small artsy town of Kuranda, just inland from Cairns, is best reached by cable car, and then you can return to Cairns via the Kuranda Scenic Railway, getting the best of both worlds.
Pro Trip: Go Gold Class. Not much more expensive, you have fewer people in the carriage and get not only a glass or two of wine but also some lovely, locally-produced nibbles to munch on the way.
4. Heart Reef And Whitehaven Beach, Queensland
And here, we have the epitome of romance. No, not Paris, but a heart-shaped natural coral reef and what is probably the most beautiful beach in the world. Both are found off the coast of Queensland and are best enjoyed by helicopter. Heart Reef itself is not suitable to be visited, but just flying over it offers romance galore. Whereas nearby Whitehaven Beach can not only be visited, but you can also book a helicopter dropping off you and a picnic hamper complete with chilled champagne and leaving you to enjoy the natural beauty of the beach and the ocean before picking you up again. Does romance get any better than that?
Pro Tip: The Whitsunday Islands are best explored by boat, and you can combine a day trip cruise with a helicopter trip over Heart Reef and a visit to Whitehaven Beach for the best of all worlds.
5. Walk To Fort Nepean, Victoria
The Mornington Peninsula is one of my favorite places in Australia. It's one of the two peninsulas (nearly) circling Port Phillip Bay. It is full of beautiful vineries, scenic nature, and lovely small towns, cafes, and restaurants. It also offers a stunning and easy walk right to the end of the peninsula, looking out over the small gap between the two peninsulas. The gap is not just the only way for ships to get into the bay and to Melbourne, but is also very popular with dolphins. Walk from a car park south of Portsea to the end of the land, past Fort Nepean, a former look-out and defense post, and along some of the most beautiful beaches around. It's full of smooth driftwood, great surroundings, barely a soul nearby, and, chances are, dolphins swimming past not far from you.
Pro Tip: Rent a car in Melbourne, drive down the Mornington Peninsula, scheduling stops for tastings at the various vineries. Then take the ferry across from Sorrento to the Bellarine Peninsula. Stop off at Geelong before heading back to Melbourne. This can be done in a day but is much better when enjoyed over several days.
6. Hot Air Balloon Over The Winelands, Victoria
It was for a birthday that my husband organized a stay outside Melbourne, something that confused me because we could have easily slept at home, but it made sense when he woke me at 5 a.m. the next morning. We were off on a hot air balloon ride across the Yarra Valley, one of the wine regions around Melbourne, followed by a champagne breakfast. And, although I am not a morning person at all, it was simply gorgeous watching the sunrise, the land waking up, and the expanse of countryside stretching below. After a lovely flight and a very safe and somewhat uneventful landing, we had a sparkling breakfast at one of the largest wine estates in the Yarra Valley, the Balgownie Estate. A beautiful, romantic start to a birthday.
Pro Tip: Why not compliment your romantic day with dinner at Vue de Monde, one of my favorite luxurious restaurants in Australia, with a view across Melbourne that can only be beaten by a hot air balloon?
7. Stay At Saffire Freycinet, Tasmania
Tasmania is a wild isle with romance akin to the novel Wuthering Heights, with plenty of countryside and adventure to be had. Among all the wildernes,s there is utter luxury and romantic seclusion to be enjoyed at Saffire Freycinet. This sleek retreat with just 20 rooms and suites, which can be booked all-inclusively, is most famous for its views, while the exquisite food comes in close second. From countryside hikes and learning how to keep bees to looking at an oyster farm or an excursion to find out more about the misunderstood Tasmanian Devils — which are so unlike that snarling old cartoon devil — you have the makings of a romantic stay in one of the most remote islands in the world.
Pro Tips: When in Tasmania, you should not miss Hobart, the little capital. Utterly hip, and as devoted to good food as the rest of Tasmania, there is history to be found and markets and art to be enjoyed. Book yourself into the gorgeous and romantic Henry Jones Art Hotel near the old harbor, just steps away from superb restaurants.