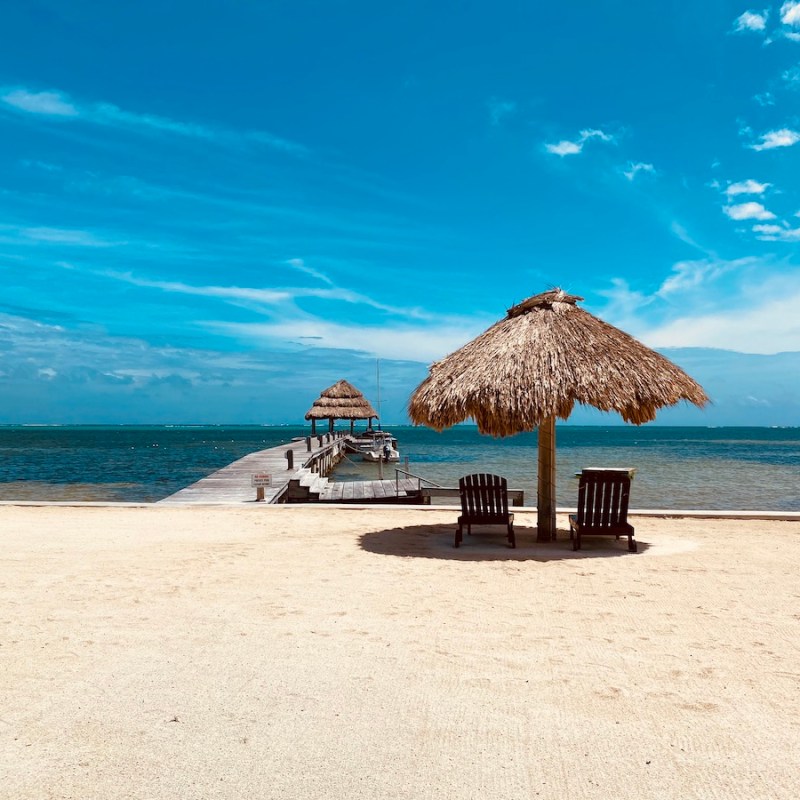 Here are our travel writers' best all-inclusive resorts in the Caribbean, from Jamaica and Aruba to St. Lucia and the Dominican.
Whether it be a romantic getaway or a multi-generational trip, what could be better than an island vacation in the Caribbean? How about one where everything is taken care of?
Not only do all inclusive resorts help you stick to your travel budget, but you don't have to carry your purse or wallet since most packages include accommodations, meals, alcoholic beverages, activities, childcare, and entertainment.
7 Best All-Inclusive Resorts In The Caribbean
1. Club Med Punta Cana Caribbean All Inclusive Resort
Punta Cana, Dominican Republic
"We 'won' our trip to this all inclusive resort at a Charity Auction to the Club Med in Punta Cana. As we exited the plane, it was my first experience feeling like I was walking into a Crayola crayon box. Everything is just a little more vibrant. We took a taxi to the resort, past one of Julio Iglesias' homes (no sighting of Enrique).
Arriving at the resort, we received our first virgin strawberry daiquiri (which the little ones could have throughout the stay). We signed the littles up for Kids Club (4 months-17 years) right away so they could pick and choose their activities, giving the adults some downtime, and then reuniting for family activities.
The spa allowed for as many massages as we could fit into our week. And, we welcomed them during these very active days.
We love this resort because of the outdoor activities: Trapeze school started a lifelong hobby, archery, golf, and fitness center, sailing and paddleboarding, the fun poolside antics of cast members (one dressed up like a trash can and startled adults and children alike) and the ability to go on excursions geared toward nature or culture.
Our favorite day excursion was to Bayahibe, where we embarked on a 75-foot catamaran that took us to 'The Wall' for a snorkeling adventure accompanied by a guide. Stopping at Catalina, we enjoyed a delicious meal and fresh seafood at one of the gourmet restaurants. Later, we lounged briefly at the beach before a snorkeling tour along the reef. Our catamaran trip took us along the coast of La Romana and Casa de Campo before heading to the Chavón River to discover the natural beauty of its surroundings.
The entertainment — whether poolside antics or the nightly show, frequently with audience attendance — was a nice way to finish the day and helped solidify Club Med Punta Cana as one of the best all inclusive resorts. As close as it gets to a private island.
The other thing I loved? Potable water in the suites! No need for bottled water to brush our teeth. It was a fabulous week!" — Gail Clifford
2. Sandals South Coast
Montego Bay, Jamaica
"Sandals South Coast is located in Jamaica in the midst of a nature preserve, which makes it the only resort in the area. The private beach is very secluded with one of many long white sand beaches on the island. Major airlines fly into Montego Bay and Sandals takes care of your transportation to the resort.
I love the resort because of the Rondoval Village. It is like a resort within a resort with a tiki hut-type dwelling nestled around a river pool. There are also private plunge pools with a waterfall and super luxurious interiors. Away from the resort are plenty of activities such as scuba diving.
On my visit, we retreated to our oasis away from the crowds to enjoy one of our own private pools, noshing on snacks delivered by the included butler and sipping cocktails and wine from the stocked mini bar in our room included in our all inclusive package.
You will find tons to do here and never need to leave the resort. Scuba diving trips are included at Sandals as well as a plethora of land and water sports. Each night there is some type of live entertainment." — Peggy Cleveland
3. Jade Mountain All Inclusive Resort St. Lucia
Mamin, St. Lucia
"St. Lucia is one of the Windward Islands. There are direct flights from the U.S. to Hewanorra International Airport or inter-island flights. I arrived on one of those from Martinique, which lies north of St. Lucia.
Not only is Jade Mountain luxurious, but it is also an adults only resort. It is clinging to a cliff with a silvery beach below. I loved the remoteness on the one hand and on the other, that all spaces — including the 24 guest rooms each with a private balcony — are open, affording unobstructed views of the ocean and the volcanic twin peaks called Piton. Almost like we were on a private island.
There is plenty of activity in the resort, which comes with an infinity pool, gym, restaurants, and butler service, but without TV and phones to guarantee soothing peace and quiet. Wi-Fi, however, is available, and you can go on day trips to volcanoes, botanical gardens, or sulfur springs. I loved the privacy and open spaces and didn't mind climbing down the steps to the beach from one of my favorite Caribbean islands all inclusive resorts." — Inka Piegsa-Quischotte
4. Galley Bay Resort & Spa
Saint John's, Antigua & Barbuda
"Antigua boasts a beach for every day of the week, but if you're determined to visit as many as possible to find the best and most romantic, make it easy on yourself. Book a room here. If Giorgio Armani finds it home-worthy (he's the next-door neighbor), you certainly cannot question its coved, hidden-feeling design.
Situated on 40 acres surrounded by a bird sanctuary with a three-quarter-mile-long secluded stretch of sand on the sunset side of Antigua, this adults only resort makes a truly romantic adventure much like popular adults only Caribbean cruises.
Besides the resort's secluded beach and quiet, Galley Bay reaches above and beyond with all sit-down restaurants, including Gauguin and its sequestered thatch cabanas for intimate dinners à deux.
With spa treatments in a treehouse, suites a mere barefoot step from the beach with outdoor showers, and off-beach cottages privatized with lush vegetation and their own pool, this is a true Caribbean original. The resort, which lies about 20 minutes from the airport, includes a full complement of land and water activities," like beach volleyball and snorkeling. I wish there were plunge pools, as well. — Chelle Koster Walton
5. Divi Aruba All Inclusive Resort
Oranjestad, Aruba
"When you step into the open-air lobby with views of the turquoise ocean waters, towering palm trees, and bright blue skies, your blood pressure immediately drops into 'I-love-it-here' vacation mode. The doorman wrangles your bags and issues a cheerful 'Welcome home' as the front desk staff attaches your color-coded all-inclusive bracelet. You quickly notice you have ascended into a world of light and happiness. I can feel a wave of peaceful relaxation just thinking about lounging by one of their pools; piña colada in one hand and a beachy read in the other.
The Divi Aruba All-Inclusive is not only a gorgeous resort, it is planted on a gorgeous island. Exploring Aruba off the resort property is easy and you feel safe. Aruba offers fabulous shopping, every on-the-water sport you can dream up such scuba diving, outdoor activities, and lots of time for simply chillin' or to participate in on-site activities. The most difficult decisions you need to make are whether to sit by the pool or the beach, which restaurant should be your unlimited gourmet dining pleasure, and what libation is the drink of the day.
The Divi Aruba All Inclusive's guests return year after year; they have a dedicated vacation following. The staff is focused on keeping everyone happy and in a state of nirvana. It is my perfect happy place, which is perfect since it's 'One Happy Island!'" — Sandi Barrett
6. BodyHoliday
Castries, St. Lucia
"BodyHoliday is on the Eastern Caribbean island of St. Lucia. What makes this all-inclusive resort unique is that not only does it include all food and drinks, but also one spa treatment service per day (excluding arrival and departure day).
Like in most all inclusive resorts in the Caribbean, the extra services include massages and facials, and you can upgrade your experience to include hot bamboo sticks or hot stones. You can also add services for an additional fee. The resort includes multiple daily fitness activities, including sunset yoga, morning stretch, abs class, and spin. Water sports — tubing, wakeboarding, sailing, and snorkeling — are also included.
Pro Tip: The resort is 1.5 hours by car from the international airport, and it's a windy road! But, you can take a helicopter or a boat (for an additional fee, of course!)." — Amy Sward
7. Sandals Emerald Bay
Bahamas Exuma All Inclusive Resort, Bahamas
"There are direct flights into Exuma International Airport, and it's a short drive to the resort. I really loved that the resort is located on a beautiful property that has private beaches to enjoy the warm & inviting Caribbean Sea. It also has everything from a relaxing spa (a must for me!) to a variety of off-site excursions.
Go for a historical island tour, a catamaran excursion that includes swimming with the famous (and cute) island pigs, a picnic on a remote island key, and a swim-up bar. Oh, yeah, we're also planning to visit one of the Caribbean islands with rich tradition in the next few years.
All of the activities keep it interesting and fun at the same time. A mix of a typical Caribbean all inclusive resorts theme nights made great nightly entertainment and a very friendly and attentive staff tops it all off." — Christine Chagaris
Bonus
Our travel advisor Carie Skerritt says the best Caribbean all inclusive resort depends on your guests. For adults only, she recommends Secrets Resorts & Spas. For families with young children, Skerritt says Beaches is your best bet. Book your all-inclusive Caribbean vacation today!
FAQs
What Is Included in a Typical All-Inclusive Package to the Caribbean?
A typical all-inclusive package to the Caribbean usually includes accommodation, meals, drinks, and other amenities and services. A la carte Caribbean all inclusive resorts allow you to choose amenities or services you'd like included so your vacation is tailored to your personal preferences. From sunset cruises to water sports, all sorts of additional activities are included in the package, even Caribbean cuisine cooking classes.
Where Is the Nicest Beach In The Caribbean?
Frenchman's Cove in the northeastern end of Jamaica is a world-famous beach in the Caribbean popular with millions of tourists. The perfect mix of seclusion and accessibility, this Port Antonio destination is the nicest beach in the Caribbean. With so many beautiful beaches in the Caribbean all inclusive resorts, this is a prestigious title.
How Many Virgin Islands are There in the Caribbean?
There are a total of 84 islands in the Virgin Islands archipelago. This includes the British Virgin Islands, which consist of around 60 islands and cays, and the United States Virgin Islands, which include the main islands of St. Thomas, St. John, and St. Croix, as well as various smaller islets.
Where Is the Safest Island To Visit In The Caribbean?
Just north of South America, Curacao is toted as one of the safest Caribbean islands. Almost as safe as if it were a private island. With a low crime rate and a location below the hurricane belt, the island is safe of dangers prominent in several other Caribbean islands with all inclusive resorts.
What Is Adults-Only All-Inclusive?
Adults-only all-inclusive resorts take only adults as guests. Since children are not allowed, these resorts feature a wide range of activities and entertainment designed specifically for adults.
You can have yoga classes, spa sessions, theme nights, and live shows with such a variety that everyone finds activities to suit their tastes and preferences. These include more adventurous activities such as water skiing, snorkeling, or diving.
What Water Sports Are Offered in the Caribbean All Inclusive Resorts?
Caribbean all inclusive resorts offer a variety of water sports, catering to the diverse interests of their guests. Snorkeling is a popular option, allowing visitors to explore the vibrant underwater world teeming with colorful fish and coral reefs.
Many resorts in the Caribbean offer scuba diving, as well as kayaking, paddleboarding, and windsurfing, are also commonly available.