Thanksgiving is a time for family, friends, and of course, amazing food. If you're looking to take your Thanksgiving dinner to the next level this year, consider serving one or some of the following wines.
My name is Mark. I'm a certified sommelier with 10+ years of wine industry experience. And I'm here to list my best and favorite wines to serve with a Thanksgiving dinner. I've personally tried these pairings before, so I've done the trial and error for you.
Here are some of my wine recommendations for you to try.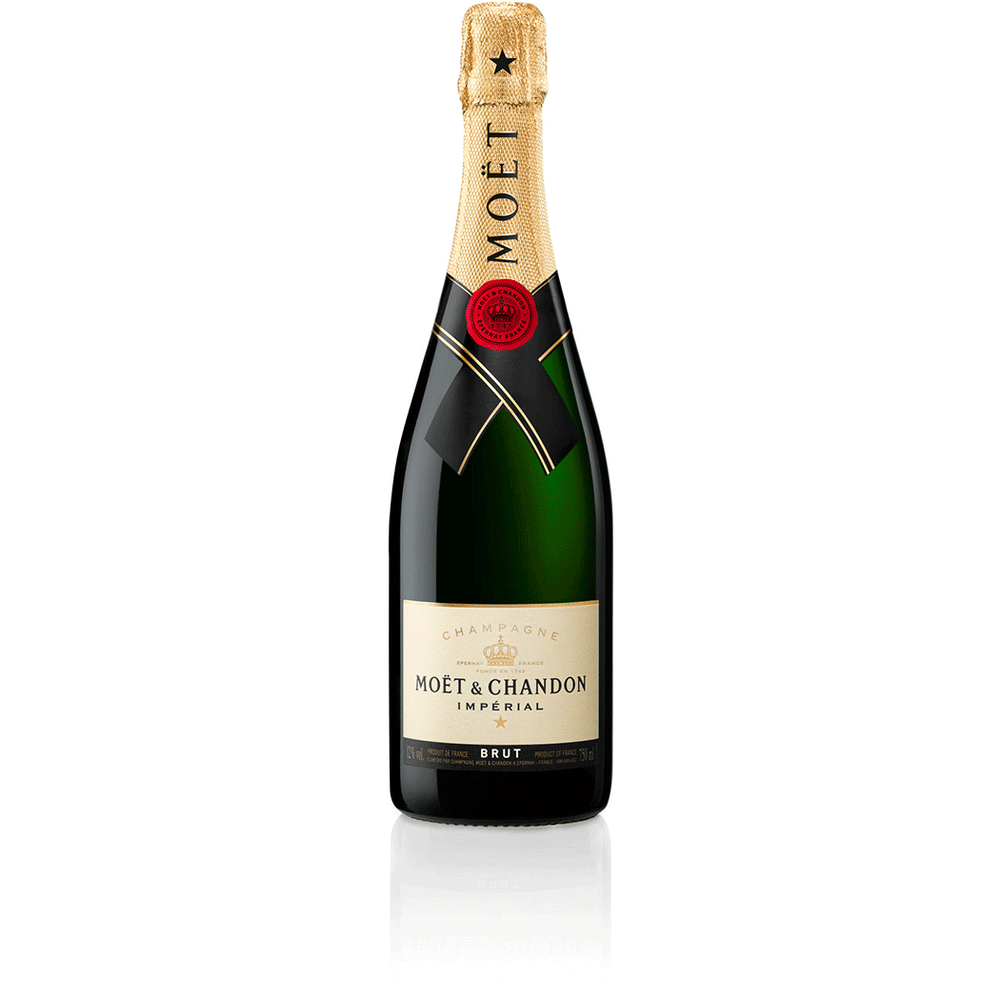 Buy Now
You should never need a reason to drink Champagne! But if you do need one, it's always a perfect pairing to celebrate any special occasion with friends and family, especially Thanksgiving.
This popular and accessible Champagne is a great pick because of its high acidity and effervescence, which is perfect for cutting through the heavy dishes often served on Thanksgiving, like fried turkey, gravy, or creamy green bean casserole.
Other Champagne Recommendations:
Pro Tip: Vintage vs. Non Vintage (N.V.) Champagne
Vintage Champagne is made exclusively from grapes harvested in the same year, and it must be aged for a minimum of 3 years. It tends to be more costly than non-vintage Champagne but also has a longer shelf life. Non-vintage Champagne is created from a blend of grapes gathered in different years and typically spends 15 months aging.
Buy Now
Dry riesling is known for its versatility, making it a great choice to pair with many types of food. This makes it an ideal wine for your Thanksgiving dinner.
This particular riesling is bone dry, meaning there is no residual sugar left in the wine. On the palate, the wine has a crisp and refreshing acidity with citrus fruit flavors along with some earthy notes. The riesling's acidity offsets the richness of dishes like sweet potatoes and mac and cheese, while the wine's earthiness will pair well with the stuffing's herbaceous flavors.
Other Riesling Recommendations:
Pro Tip: When looking for a dry riesling, look for these wine regions: Finger Lakes, New York; Alsace, France; and Mosel, Germany
Buy Now
This is a great choice for those who prefer a red wine with their Thanksgiving dinner. Pinot noir typically has a lighter body, lower tannins, and higher acidity. The acidity in pinot noir actually helps to enhance the flavors of the food. And as opposed to other red wines that possess high tannin levels, pinot noir pairs well with lean meats like turkey.
This particular pinot noir has aromas of dark cherry, strawberry, and baking spice. On the palate, the wine is medium-bodied with soft tannins and flavors of cranberry, cherries, vanilla, and oak. Therefore, if you like cranberry sauce, not only will this wine be the perfect complement to the sauce, but the sauce will also bring out the red fruit flavors of the wine.
Other Pinot Noir Recommendations:
Pro Tip: Pinot Noirs differ based on where they come from. Pinot Noirs from cooler climates produce wines with tart fruit flavors and higher acidity, while those grown in warmer climates taste of ripe fruit and are less acidic.
Buy Now
If you want a red wine that is heartier than pinot noir, primitivo is an excellent choice. Primitivo is zinfandel from Italy, typically from the wine regions of Puglia. These wines are big and bold, with juicy fruit flavors and medium tannins that make them a good match to enhance all the flavors of traditional holiday dishes.
This particular primitivo is from Puglia, Italy. On the nose, the wine has aromas of dark fruit, spice, and oak. On the palate, the wine is velvety smooth with flavors of blackberry, plum, and chocolate.
Tannins are low in this wine, so it will not overpower any dish. The natural juicy fruit flavors will bring out the sweetness of side dishes like sweet potatoes, cranberry sauce, and cherry pies. Meanwhile, the spice notes in this particular wine will help accentuate the stuffing's many different flavors.
Other Zinfandel Recommendations:
Buy Now
This delicious red blend is a combination of the five Bordeaux heritage grapes: merlot, cabernet sauvignon, petit verdot, cabernet Franc, and malbec. The wine has complex aromas of dark fruits, spice, and oak. On the palate, it is full-bodied with rich and layered flavors of blackberry, plum, oak, tobacco, and chocolate.
This wine's chewy tannins and ripe, fruit-forward flavors will go nicely with a honey-baked ham. The tannins in the wine will be softened by the meat, while the ham's sweetness will be complemented by the wine's ripe fruit flavors.
Other Red Blend Recommendations:
Pro Tip: Most red wines are red blends. For example, a wine classified as a California cabernet sauvignon only needs 75 percent of it to be actual cabernet grapes. So you may think you're drinking a California cab, but there's a chance that other types of red grapes were added in by the winemaker. This is usually done to help balance out or enhance the flavor profile of the final product.

Buy Now
Chardonnay is always a good choice for Thanksgiving dinner. The wine's creamy texture and buttery flavors can really help to round out the meal.
This particular chardonnay is from California. On the nose, the wine has aromas of citrus, honey, and oak. On the palate, the wine is full-bodied with flavors of apple, butter, and vanilla.
The buttery flavor and texture give the wine a richer mouthfeel that is a perfect complement to baked potatoes or mashed potatoes. It's like adding butter to a baked potato or mixing it into mashed potatoes — both wine and food become more creamy and flavorful.
Other Chardonnay Recommendations:
Pro Tip: Malolactic fermentation is a process where bacteria transform the naturally tart malic acids (the same acid in tart apple) in wine into creamy lactic acid (the same acid in milk). This secondary fermentation is the main reason buttery chardonnays exist.
Buy Now
This is an Australian red wine that is a blend of two different grape varieties, cabernet sauvignon and shiraz. The wine has aromas of dark fruit, spice, and oak. On the palate, the wine is full-bodied with flavors of blackberry, plum, oak, tobacco, and chocolate.
The cabernet sauvignon gives this wine its structure and tannic backbone, while the shiraz contributes to the wine's fruitiness and spice. This particular wine is a great match for roasted turkey or grilled meats. The tannins in the wine will help soften the fat in the meat, while the fruitiness and spice will complement the flavor of the turkey.
Another Shiraz Recommendation:
Pro Tip: Shiraz and syrah are the same grape. The term "syrah" is often applied to Old World wine regions, such as France, while the word "shiraz" refers to New World wine regions like Australia.
Buy Now
Tawny ports are a type of sweet, oak-aged, fortified wine made from red grapes that are grown in the Douro Valley in Portugal.
Van Zellers 20 Year Old Tawny Port N.V. is one of my favorite tawny ports. This is a fantastic, not-too-sweet tawny that has wood-aging flavors of oak, vanilla, and caramel! It has a deep tawny color with plenty of rich flavors of dried fruit. And the wine's intense spice and acidity help to balance it out. 
This is a perfect wine pairing for all your sweet Thanksgiving desserts, including pumpkin pie, apple pie, and pecan pie! Or this wine is great on its own as a dessert after your meal.
Other Port Recommendations:
Pro Tip: What is the difference between ruby and tawny ports? Ruby ports get their name from their color, which is ruby red. Tawny ports are usually more of a brown hue. When it comes to taste, ruby ports tend to be fruity while tawny ports have more of a nutty or caramel flavor.
To continue browsing some of our favorite wines, check out: