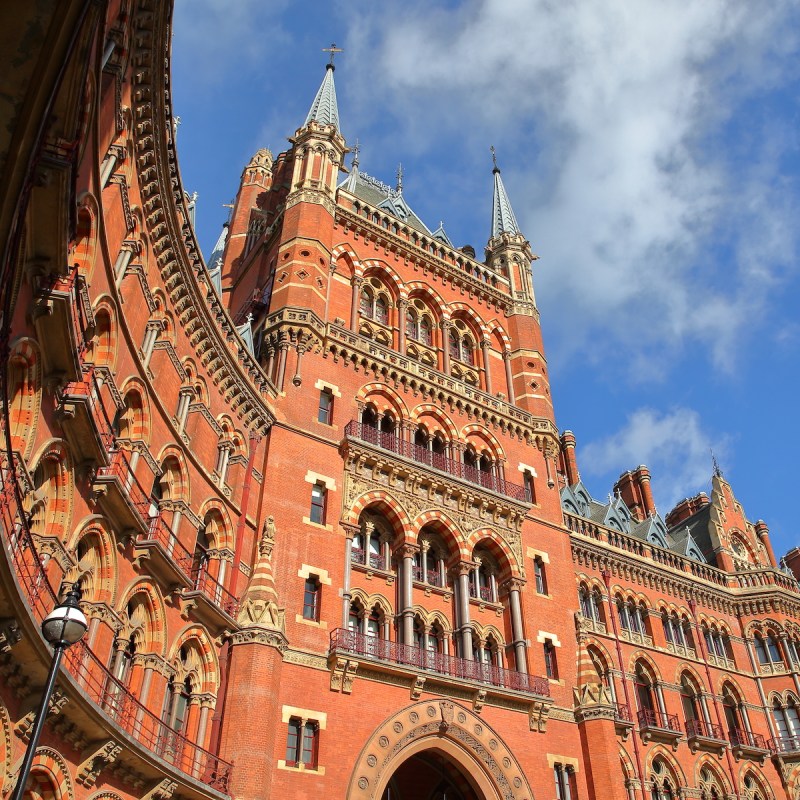 Don't you just hate it when you arrive on an early flight somewhere and have to hang around with your baggage until the afternoon to get into your hotel room? Or do you have a late flight but need to be out of your room by mid-morning?
There has been a spade of new booking companies opening up in recent years that address exactly that problem: Being held for ransom by check-in and check-out times from hotels.
I was once city day-tripping with my husband when he had caught a cold and simply could not go on. We found a hotel where he could book himself in for a few hours to sleep, while I went sightseeing. And no, it was not one of those shady behind-the-railway-station kind of hotels.
Companies such as AsYouStay, ByHours, Dayuse, or Day Break Hotels offer travelers rooms either by the hour, or with flexible check-ins. They don't count by whole days but charge you for fractions, such as 1.75 days, depending on your arrival and departure times.
Here are some superb hotels in some of my favorite cities across Europe that offer total flexibility.
1. Fairmont Vier Jahreszeiten, Hamburg, Germany
In the heart of the northern city of Hamburg, Germany, stands a hotel — one of my absolute favorites — that opened in 1905 and has attracted famous guests with its old-world charm, superb location, and understated luxury. It is not a hotel that you would recognize as flexible with check-in times or one that would even consider offering one of its suites for a few hours. And, if you book through most booking sites, they probably don't. 
But when you book through AsYouStay, the Vier Jahreszeiten can be as flexible as your schedule demands. I have enjoyed a weekend stay arriving at 10 a.m., leaving at 3 p.m. the next day, and the hotel charging for just 1.3 nights. Now, you can head straight from the airport to the hotel, freshen up, and walk straight out along the inner Alster Lake — just steps from the city center filled with gorgeous shops and traditional cafés.
2. Hilton Brussels Grand Place, Brussels, Belgium
Finding yourself strolling through Brussels and feeling in need of a nap? Maybe you are based in Bruges and have come for the day, but are exhausted and need a little siesta? How about booking yourself into the luxury Hilton Brussels Grand Place? It's right in the center of the city, steps from all the sights. 
Booking through Day Break Hotels, you can search for cities around the world, use the filter to find a check-in and check-out time that suits you, and have a little snooze before continuing on your sightseeing tour. Obviously, the availability of hotels depends on their occupancy, but there is bound to be one near you that can offer a room for your chosen naptime.
3. Maison Proust, Paris, France
One of my favorite hotels in Paris, dedicated to one of my favorite writers, the Maison Proust is a mix of a comfortable hotel as well as a museum. Maison Proust is located in the Haut Marais, one of the hippest neighborhoods in Paris. Haut Marais is full of great little restaurants and individual boutiques, and it's within steps of Republique metro station, from where you can connect to any place in the city. And it's a perfect — and very plush — place to nap or while away a few hours before your flight.
Book via Dayuse and you can stay between 11 a.m. and 5 p.m., leave your luggage, have a nap, take a shower, and then head to the airport. The hotel is so cozy, with a superb little bar, and a perfect place to sit with your copy of Proust's Remembrance of Things Past — drink in hand. Problem is, you might not want to leave…
4. St. Pancras Renaissance, London, England
London is huge and can be so exhausting to get around. So sometimes, you just need a break to have a little rest. The St. Pancras Renaissance Hotel is not only one of my favorite hotels and landmarks in London, but it is also useful when you are connecting between London and Paris via the Eurostar. You may well have already checked out of your hotel in central London but want to squeeze in a bit more sightseeing before hopping on the train to Paris, or elsewhere in Europe. 
The St. Pancras — connected to the international St. Pancras railway hub just steps from Kings Cross station — makes an ideal place to dump your baggage, freshen up, and enjoy the restaurants and bars before your onward journey. Booking via Dayuse, you can choose various check-in and check-out times throughout the day and simply enjoy the hotel and its location.
5. Storchen, Zurich, Switzerland
The same idea applies to the Storchen in Zurich: Book through AsYouStay and you have plenty of options for access to a hotel that is a traditional and historic place. Right by the Limmat River in the heart of old Zurich, you can arrive and leave the Storchen whenever it suits your schedule. You'll pay only for the time you stay there, without penalties or extra costs. 
Whichever season you intend to visit Zurich, the Hotel Storchen offers the loveliest spot to enjoy the city and the lake. From the lovely riverside terrace to the cobbled square perfect for lunch, this is definitely my favorite place in Zurich, and now, you can fit it around your plans rather than working your plans around the hotel.
6. Hotel Hassler, Rome, Italy
Like the Vier Jahreszeiten in Hamburg, the luxurious Hassler Roma is a traditional, grand hotel that lies in a premier location in Rome: right at the top of the Spanish Steps with unbeatable views across Rome. And with the perfectly dressed doorman and the turtle sculptures dotted throughout the historic property, modernity and flexibility does not necessarily spring to mind immediately; it feels more like old-world tradition. 
But again, if you book through AsYouStay, you can step through these doors whatever time you like, checking in and out according to your flight schedule without having to spend time in the city waiting to leave for the airport.
7. Hotel Vier Jahreszeiten Kempinski, Munich, Germany
What are the chances that I chose two different hotels, in two different German cities, that are both called Vier Jahreszeiten ("Four Seasons"), but are not in fact Four Seasons properties? Both are gorgeous hotels, so bear with me. The Vier Jahreszeiten Kempinski in Munich is perfect for when you are connecting through Munich Airport but would also like to have a look around the city before you head off again. 
Obviously, you can book a longer stay through any booking site, or direct with the hotel, but if you need to stick to awkward flight times, then book through AsYouStay. It allows you to check into the hotel, which lies right in the heart of Munich, so you can start sightseeing as you step out of the door and stay until the time you need to head to the airport. Like the Hamburg Vier Jahreszeiten, the site works out a pro-rata payment for the length of your stay without you having to fork out for another night if you are leaving in the evening.