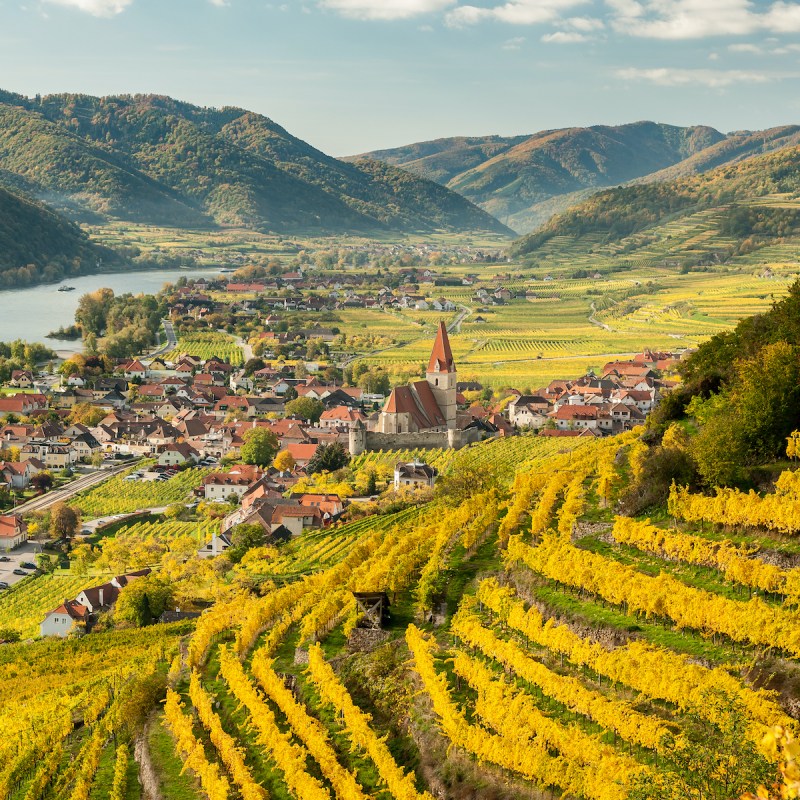 There are so many wine-growing regions around the world that it's hard to keep track of them all. From Napa Valley in California to Bordeaux in France, wine lovers have plenty of options when it comes to planning their next vacation. But, what about the lesser-known wine regions?
These areas are often overlooked but offer some of the most unique and delicious wines in the world. They go unnoticed because they don't export their wines or they're overshadowed by more well-known nearby regions.
Plus, when you visit less popular wine regions, you're likely to save quite a bit of money. Wine tasting fees, as well as the wines themselves, are much less pricy compared to popular and famous wine regions.
In this blog post, we will explore 9 lesser-known wine regions that you should visit on your next trip! 
1. Santa Rita Hills, California
Known For: Pinot Noir And Chardonnay
If you're a fan of Pinot Noir and Chardonnay, then you'll love the wines from Santa Rita Hills. This is one of the wine regions that was featured in the 2004 film "Sideways." It's located about 100 miles northwest of Los Angeles and is home to some of the best wineries in California.
Because of the unique terrain, the climate is ideal for Pinot Noir and Chardonnay grape cultivation. The hills run east to west, allowing ocean winds from the Pacific Ocean to enter the valley formed by the hills and generate a cool maritime breeze that balances out the warm and hot days.
One of the best things about visiting Santa Rita Hills is that you can easily make a day trip out of it. The lovely and picturesque city of Santa Barbara is just an hour away, so you can visit the region and then head back to the city for dinner.
Top Wineries
2. Stellenbosch, South Africa
Known For: Pinotage, Cabernet Sauvignon, And Sauvignon Blanc
Situated in the Western Cape of South Africa, Stellenbosch is one of the oldest wine regions in the country. The area was first settled by the Dutch in 1679 and has a long history of wine production. The region is home to some of the best wineries in South Africa and produces a variety of wines, including one of my favorites that is mainly found in South Africa called Pinotage.
Pinotage is a red wine that is made from a cross between Pinot Noir and Cinsault grapes. It's a full-bodied wine with flavors of blackberry, plum, and spice. If you're looking for a unique and delicious wine, then you have to try Pinotage.
Stellenbosch has a favorable climate for grape growing, with warm summers and cool winters. The area is particularly suitable for viticulture because of the well-drained, hilly terrain.
One of the best things about visiting Stellenbosch is that Cape Town is only a 40-minute drive away. Cape Town is one of Africa's most popular tourist destinations, and for good reason. The city is filled with beautiful beaches, amazing food, and friendly people.
Top Wineries
3. Santorini, Greece
Known For: Assyrtiko, Athiri, And Aidani
Santorini is one of the most famous and beautiful islands in the world. Most people don't know that it's also one of the best wine regions in Greece. The island is located in the Aegean Sea and is part of the Cyclades island group.
The Mediterranean climate on Santorini is perfect for viticulture because of the long, hot summers and mild winters. The island is also very dry, with very little rainfall. This is ideal for grape growing because it reduces the risk of disease.
The primary grapes grown on Santorini are Assyrtiko, Athiri, and Aidani. Assyrtiko is the island's flagship wine grape that produces dry, crisp, and refreshing white wines. It's a delicious white wine that is perfect for a hot summer day.
Santorini is a must-see for everyone. The stunning island has the most magnificent seaside views, romantic sunsets, and dramatic cliffs decorated with white-washed homes. Now you know the island is also a great location to visit and sample some of Greece's best wines.
Top Wineries
4. Sicily, Italy
Known For: Nero D'Avola And Frappato
Sicily is the largest island in the Mediterranean Sea and is located just off the southern coast of Italy. There are numerous well-known wine areas in Italy, including Tuscany and Piedmont, but this island has a long history of winemaking that goes back to ancient times.
The most common grapes grown on the island are Nero d'Avola and Frappato. Nero d'Avola is a red wine grape that produces full-bodied wines with flavors of blackberry, plum, and spice. Frappato is a red wine grape that is becoming more popular because it produces light-bodied, refreshing, fruit-forward easy-drinking wines.
Sicily is a great destination to visit if you're interested in history, culture, cuisine, and lesser-known but wonderful wines. The island has something for everyone, from its stunning beaches to its historic cities.
Top Wineries
5. Wachau, Austria
Known For: Grüner Veltliner And Riesling
The Wachau is a small wine region located in northern Austria. It is one of the most famous and well-known wine regions in Austria. The region is situated on the Danube River and has a long history of viticulture.
The primary grapes grown in the region are Grüner Veltliner and Riesling. Grüner Veltliner is a dry white wine grape that produces lean, earthy, and crisp wines. It is the most popular wine varietal in Austria. This is one of my favorite choices at restaurants in the United States because it provides high-quality wine that is usually available at a great price.
Since 2000, Wachau has been a UNESCO World Heritage Site, an area of natural beauty, and spectacular vistas. It's a wonderful location to visit for the scenery alone.
Top Wineries
6. Hunter Valley, Australia
Known For: Semillon, Chardonnay, And Shiraz
It's not the most famous, but it is one of the first wine regions in Australia. The Hunter Valley is a wine region located in New South Wales, Australia. The region is situated about 220 km (140 miles) north of Sydney.
The primary white grapes grown in the Hunter Valley are Semillon and Chardonnay. Semillon is a white wine grape that produces dry wines with crisp citrus flavors and bright acidity. Their Chardonnay has a mineral acidity and tastes of white peach and citrus, with a hint of oak.
The Shiraz grape variety is Australia's most renowned, normally coming from the Barossa and Clare Valleys. However, one of the first places to produce this famous wine was Hunter Valley. Shiraz from the region are medium-bodied with a distinctly savory flavor because of the warm climate and shorter growing season. The older vines from the area also contribute to a more complex and earthy flavor.
Hunter Valley is known for its picturesque landscape with its rolling hills and verdant vineyards. The region is a popular tourist destination for wine lovers and foodies alike.
Top Wineries
7. Tokay, Hungary
Known For: Tokaji Aszú
Tokay is a historic wine region located in Hungary. The region is best known for its world-famous dessert wine, Tokaji Aszú. This sweet wine is made from grapes that have been affected by "noble rot," a type of fungus that shrivels the grape and concentrates the sugar.
Tokaji Aszú is a sweet, rich, and complex wine that can be expensive. However, it is worth the splurge if you have the opportunity to try it. The region is also home to several other grape varieties, including Furmint and Hárslevelű.
If you're interested in visiting a wine region that is steeped in history and produces world-renowned sweet wines, then Tokay should be high on your list.
Top Wineries
8. Maipo Valley, Chile
Known For: Cabernet Sauvignon, Merlot, And Carménère
The Maipo Valley is one of the most famous and well-known wine regions in South America. Located just south of the capital, Santiago, it is one of Chile's most beautiful locations. The area's picturesque beauty is enhanced by towering Andean peaks standing as a backdrop.
The primary grape grown in the Maipo Valley is Cabernet Sauvignon. This red wine grape produces wines that are full-bodied, tannic, and have high acidity.
Chilean wines are some of the best value wines you can find on the market. So, I highly recommend a trip to this area to better understand and appreciate it since they, too, produce some excellent wines. Santiago is also a great place to visit and if you're going, keep in mind that accommodation might be cheaper than in the countryside.
Top Wineries
9. Porto, Portugal
Known For: Port Wine
Porto is a historic city located in northern Portugal. It is best known for its production of port wine. Port wine is a fortified wine that is made by adding brandy to wine during the fermentation process. This stops the fermentation and leaves residual sugar in the wine, making it sweet.
Port wines are typically red or white. The most common type of port is ruby port, which is a young and fruity wine. Port wines are typically drunk as an after-dinner drink or with dessert.
With a tour guide or on your own, Porto is an excellent city to explore on foot. There are many historic port wine cellars in the city within walking distance of each other. Plus, you can also cruise down the Douro River to learn more about port wine at the many beautiful Douro Valley wineries.
If you're interested in trying port wine, then a visit to Porto is a must.
Top Wineries
For more information on enjoying delicious and savory wines, check out these articles:
Why Everyone Is Loving This Wine Subscription Box