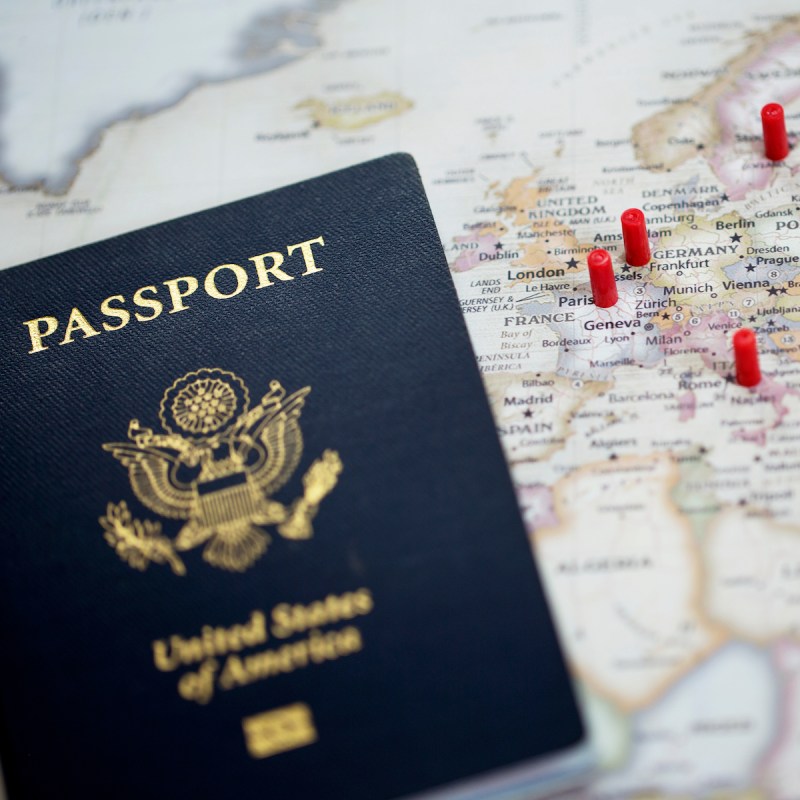 If you're planning an international trip this summer and you don't have your passport situation in place, you need to act quickly.
Huge demand for new and renewed passports has increased waiting times significantly, with new applications taking between 8 and 11 weeks to complete.
That puts applicants right on the brink of summer vacation.
Even expedited applications, which cost an additional $60, are taking 5–7 weeks, according to the U.S. State Department.
Last year, the State Department processed just under 22 million passport applications. That's almost double the amount processed in both 2020 and 2021.
This year, the numbers are already running well above that record pace.
"We saw demand for international travel more than double from 2019 to 2022," James Ferrara, president and co-founder of the online travel agency InteleTravel, told Forbes. "In the first two months of 2023, international travel is up 35 percent over 2022."
Travelers have told nightmare stories about waiting for passports as travel days are quickly approaching.
"My passport has been in processing for 6 weeks now, and I did pay for expedited," said New York resident Shelagh Conley, according to Business Insider. "Don't plan your trip before you have your passport in your hand, because it's too stressful."
Not only are wait times up significantly, but the State Department warns that the current processing times do not include the time it takes to mail an application or send the final product.
"Processing times begin the day we receive your application at a passport agency or center, not the day you mail your application or apply," the agency says. "Mailing times may add several weeks on to the door-to-door time it takes to receive your passport."
Travelers still waiting for their passports are urged to contact their congressional representative's office for help in moving the process along.
In addition, the State Department says anyone who has not received their passport within 5 days of international travel should call the National Passport Information Center at 1-877-487-2778 to make an appointment at a passport agency.
For our most recent travel news, check out these articles: