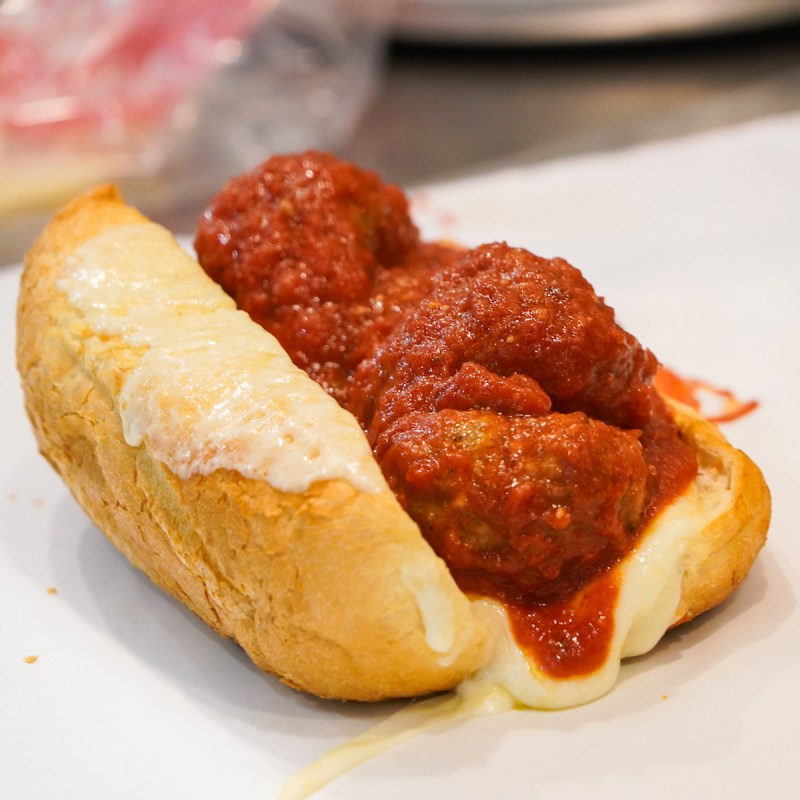 Bryan, perhaps overshadowed by its neighbor College Station, is a foodie town. It features a range of cuisines, from ethnic and traditional eats to highly acclaimed destination dining. It's all here. Let me introduce you to nine of the best restaurants in Bryan, Texas, in no particular order.
Note: Destination Bryan hosted me; however, all opinions are mine.
1. Ronin Farm & Restaurant
In the recently renovated Ice House on Main Street in downtown Bryan, Ronin hosts dinner nightly, featuring an open-air kitchen, exposed brick, and family-style suspension wooden tables.
The menu changes daily based on the climate, changing seasons, and the harvest from the garden that week. Owner and Executive Chef Brian Light selects creative beverages that feature organic, small, and seasonal productions to pair with the food.
Menu choices come with suggested wine and cocktail pairings. Select the Five or Seven Cheese & Crackers, with candied pecans, jam, and pickles, and pair it with a Fire Cider Martini, made with carrot-infused vodka.
Make reservations for the Wine Dinner every last Thursday night at the Farm, 7 miles outside Bryan. The kitchen serves a four-course meal paired with a featured winery, such as William Chris Vineyards from Hye, Texas.
What To Order at Ronin
Indulge in the wagyu chicken-fried steak with cream gravy, mashed potatoes, and sauteed greens. The suggested pairing is a pecan old fashioned made with pecan-Infused bourbon.
My favorite, the blackened shrimp alfredo, comes with acorn squash in tarragon oil. Pair with an Astrolabe New Zealand sauvignon blanc, which I found smooth and dry.
Sample the Earl Gray souffle with vanilla chantilly paired with a glass of sauternes from Bordeaux, France, for dessert. Or choose from a selection of dessert cocktails that includes Chocolate Cherry Magic, a Grand Marnier cordial, and "Boozy Hot Drinks," such as the fire cider hot toddy.
2. Campfire
Campfire, located in the Stella Hotel in Bryan, is a farm-to-fork Texas eatery featuring warm and inviting Southern hospitality. Enjoy breakfast, lunch, and dinner inside with a cozy kitchen view, or bask in the outdoor seating on its large patio with a fire pit.
Visitors to the Stella Hotel can also sip savory craft cocktails and premium wines at Hershel's, a classic bar offering some of the best small-batch bourbons in the Brazos Valley. Pair these speakeasy-inspired cocktails with small bites and shared plates.
Visit the POV coffee house for specialty coffees, croissants, kolaches, or fresh muffins. At lunchtime, you can pick up a grab-and-go sandwich or snack.
What To Order At Campfire
For dinner, I chose the spicy creole shrimp pasta mixed with andouille sausage. Others in the group selected the pan-seared duck featuring sweet potato and caramelized onions, or the braised beef short ribs in a red wine demi. Soups and salads include the butternut squash soup, the Texas Caesar, or the Stella wedge.
Pro Tip: If "creole shrimp" caught your eye, consider trying the cajun fare at The Remnant of Nawlins.
3. Zeitman's Grocery Store
Zeitman's is a grocery store, deli, and bakery in downtown Bryan. It proudly offers your favorite Jewish, Greek, Italian, and Mediterranean deli options, including homemade bagels, artisan bread, baked goods, and savory meats that are smoked and cured in house.
Zeitman's combines a 130-year tradition of East Coast deli with family history, serving Texas-sized sandwiches like the Lox-of-Love: a stack of cold smoked Nova salmon with capers, red onion, fresh tomato, and whipped cream cheese.
What To Order At Zeitman's
For lunch, order the infamous New York double-sized Reuben, made of prime Nolan Ryan Beef brisket cured in-house, simmered or smoked, and layered with sauerkraut, Swiss cheese, and tangy dressing that dripped down my chin. Outstanding!
Others in the group raved about the Italian grinder made of Genoa salami, Coto salami, pepperoni, provolone, lettuce, tomato, onion, herbs, mayo, and dressing. Or get the ham and cheese or turkey and cheese sandwiches. Choose Grandma-style square pizzas in cheese, pepperoni, spicy Italian, or tri-color.
Pro Tip: For dessert, you'll love banana bread, cookies, cinnamon rolls, muffins, rolled chocolate hazelnut pastries, or babka (a sweet, braided chocolate or cinnamon bread).
4. Vintage House Restaurant At Messina Hof Winery
Messina Hof Winery began in 1977 with a one-acre experimental vineyard. It has grown to be one of the largest producers of 100 percent Texas wine.
Visit the tasting room; tour the winery, barrel room, and wine cellars; stay at the Villa B&B; or have dinner at The Vintage House Restaurant, which combines Messina Hof wines with fresh ingredients. You'll enjoy tableside flambes and Messina Hof's prestigious Port Fudge Sundae.
What To Order At Vintage House Restaurant
From the special Dinner For Two menu, choose the Chateaubriand, which includes a house salad, 16-ounce beef tenderloin with Merlot demi-glace, whipped potatoes, sauteed vegetables of the day, and sauteed mushrooms. You may select one of seven bottles of wine to enjoy with dinner. For dessert, choose from flambees for two, including bananas foster, cherries jubilee, or strawberries Romanoff, all prepared tableside.
I chose the Caesar Salad prepared tableside, mixed with a secret family Port-balsamic dressing, garlic, and anchovies. Unforgettable! The grilled lamb chops topped with a Merlot demi-glace came with whipped potatoes and asparagus. A glass of the recommended Tempranillo Private Reserve highlighted the chops with a long complex finish.
For dessert, we shared the cherries jubilee prepared tableside and the port fudge sundae, vanilla ice cream drizzled with port fudge sauce, whipped cream, and fresh strawberries, garnished with Messina Hof Barrel Reserve port. Incredible! Enjoy a dessert wine flight, Paulo Port, Angel Riesling, and Solera Sherry for fun. Several of us purchased a bottle of the port to take home.
5. The Village
The Village features an all-day brunch, local food, brews, and local art in a funky downtown location. The full kitchen is open from early morning to mid-afternoon, with a limited menu served until 9 p.m.
What To Order At The Village
We visited the café for breakfast, and I ordered the cheesy spinach, feta quiche, a bowl of fruit, and a classic barista latte. Others in my group chose the avocado toast, ham, cheese quiche, and Bacon Jammy Sammy served with housemade bacon jam, sausage, goat cheese, and a fried egg on a jalapeño bun. No wonder they serve breakfast all day here.
For a classic breakfast, try Dr. Rex's Breakfast, with two eggs, bacon or sausage, and wheat toast with housemade jam. The pulled pork biscuit stack is housemade biscuits served open-faced with fried eggs, provolone, and pulled pork with salsa verde.
For lunch, choose from sandwiches served with fruit, chips, or potatoes, hand-tossed pizzas, salads, quinoa bowls, bagels, muffins, cinnamon rolls, and scones. Also, enjoy mimosas and an extensive selection of beer and wines.
Pro Tip: Next door to the Village, visit Vino Boheme, a Bohemian wine bar serving wine flights, beer, pizzas, bites, and boards.
6. All The King's Men
All The King's Men in downtown Bryan has it all when it comes to barbecue, bourbon, and draft beer. The restaurant is next to the Queen's Theatre in a century-old, remodeled building.
What To Order At All The King's Men
I splurged with a half pound of lean sliced brisket with pickles, onions, and jalapeños, served with jicama apple slaw and dill potato salad. They offer over 30 Texas beers and a choice selection of rare bourbons.
We shared a couple of orders of the candied pork belly burnt ends. Tender and delicious! Others in our group ordered the St. Louis ribs, gouda mac and cheese, and wild boar jalapeño cheese sausage.
Pro Tip: The pecan pie is irresistible for dessert. The concoction of crushed candied pecans, caramel, butterscotch, and white chocolate sauce is served with heavy whipped cream.
7. Amico Nave Ristorante
Looking for something Italian? You'll find modern and traditional Italian fine dining at this family-owned eatery in Bryan called Amico Nave Ristorante, amico nave meaning "friend of the ship." Tony Salvaggio was born in Bryan in 1931 and is a Texas A&M graduate. He passed down his parents' Sicilian dishes to his stepson Wade, who carries on the tradition.
What to Order At Amico Nave
The Admiral Crabcake with lump blue crab, mascarpone cheese, and horseradish aioli explodes with rich flavors. I'm a sucker for a crabcake, and this one lived up to its name. Grilled Oysters Amico boasts oysters with marinara sauce, garlic spinach, and goat cheese. They were so good; I could have ordered another round.
I highly recommend the Bacon Shrimp Diablo with gulf shrimp and linguine smothered in a sauce of white wine cream, apple-smoked bacon, jalapenos, and mushrooms.
The shrimp and grits, Shrimp Paradiso in sherry wine sauce, and Shrimp Pesto Regina (mixed with yellow squash, mushrooms, artichokes, spinach, and tomatoes) are irresistible.
Enjoy salads, soups (like the roasted tomato bisque), and chicken and veal dishes, plus Sicilian pizzas with a Texas twist.
Pro Tip: Other family restaurants in Bryan are 3rd on Main Kitchen and Shipwreck Grill.
8. Taco Crave
Taco Crave catered our lunch at the Gloria Stephan Sale Park Depot, a glass-enclosed meeting place along the railroad tracks in downtown Bryan, and we had a feast. Decide which tacos from Monterrey, Mexico, you crave the most, and you have the Taco Crave concept.
What To Order At Taco Crave
We had all the ingredients to make beef and chicken fajita tacos: flour tortillas, beef strips, chicken slices, guacamole, grated cheese, salsa, charro beans, and Mexican rice.
Pro Tips: Don't miss the dessert: flan, tres leches cake, or Crave Bread Pudding. And if you're looking for a Mexican restaurant with a larger menu, try Jesse's Taqueria & Bakery.
9. Christopher's World Grille
In a 100-year-old Texas ranch house, award-winning chef Christopher Lampo focuses on exquisite food, outstanding service, and memorable experiences. Christopher's World Grille is one of the most acclaimed Bryan restaurants. In 2018, OpenTable ranked it in its top 100 most romantic restaurants in America based on a reader vote. Dine in the living room, on the terrace, or in several private banquet rooms.
What To Order At Christopher's World Grille
From the featured selections, enjoy the South American marinated beef; Christopher's House Filet served with creamed spinach, potatoes, and fried crawfish tails; or the bacon-wrapped salmon.
I started with the Texas Spoon Drop Crab Cake with shrimp bisque sauce — oh my! The main course was the bacon-wrapped seared salmon with béarnaise sauce, cooked perfectly and served with house vegetables.
Pro Tip: The peach cobbler cheesecake topped with amaretto sauce crowned the evening.
For more on the Bryan–College Station metropolitan area, read: