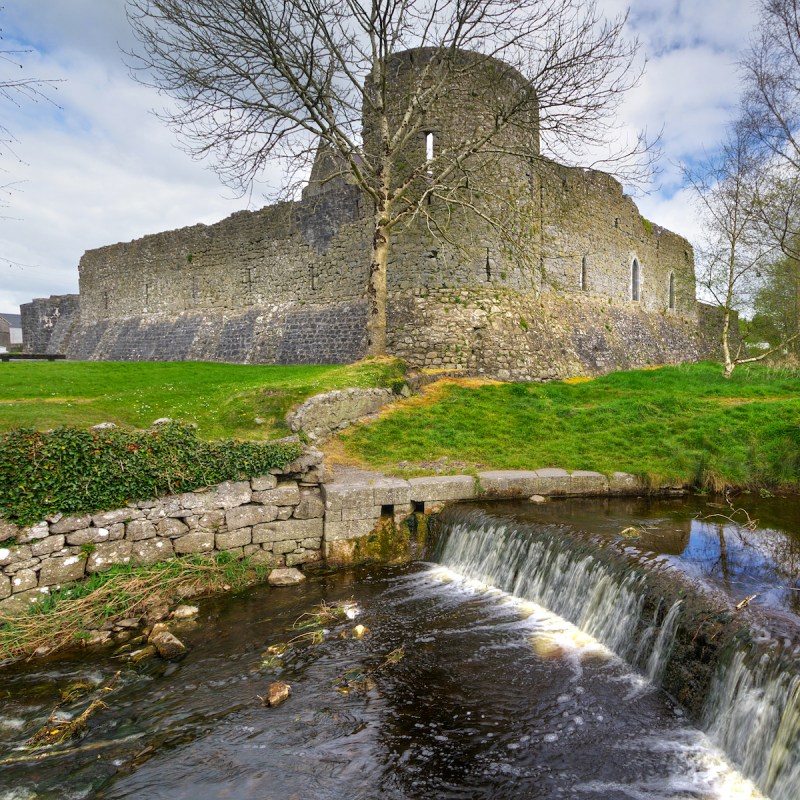 Galway is one of Ireland's most visited cities. More than 4 million domestic and international tourists visit the small city annually. The seaport and transportation hub is a small metropolis founded in the 13th century, and it is packed from stem to stern with history, art, music, education, and some of the best traditional Irish pubs in the country; there's no wonder visitors often make Galway the hub for a multi-day stay.
Located on the central west coast of Ireland, it's also an excellent home base for day trips to nearby regions that will immerse you in another side of Irish landscapes and life.
Here are four I thoroughly enjoyed during my stay in Galway. Two of my day trips were on luxury coaches, one was by ferry, and one by train.
Pro Tip: I urge you to leave the driving to someone else when considering Galway's many day trip tours and public transit options.
1. Connemara
A full-day bus trip through the wilds of spectacular Connemara is heart stopping and jaw dropping. Connemara is a remote, rocky, and mountainous region of Ireland in County Galway on the Atlantic Coast. The coastline juts into the Atlantic with peninsulas, stony coves, and islands. Stacked stone fences are everywhere, marking pastures and property lines in this centuries-old way.
Leaving Galway, the scenery changes from city to suburban, then to villages. Next comes farmland, wide-open mountains, valleys, rivers, streams, waterfalls, and tiny communities. It is spectacular. Wildlife and grazing animals dot the valleys and hillsides.
My Favorite Stops From Galway To Connemara
Leenane Village
Our tour included a half-hour break in the tiny village of Leenane. The Connemara Sheep and Wool Centre was fascinating. The story of the wool industry and its importance to this small town was a look into the lives of sheep farmers, weavers, and crafters. There is enough time for refreshment either at the Sheep and Wool Centre cafe or the village pub.
Kylemore Abbey
About an hour from Galway City, Kylemore Abbey is a magnificent Victorian estate in the wilds of Connemara. Kylemore Castle was built in the late 1800s. In addition to the castle, there is an Abbey, a Victorian garden, a lake, walking trails, and an order of chocolate-making Benedictine nuns. You'll arrive around lunch, so bring along a picnic or eat in the estate cafe.
All The Photo Stops
On my tour, photography stops were frequent. The driver knew all the best places for us to hop out for a 15-minute photo op.
What To Expect On A Connemara Day Trip
A Connemara day trip boards early and lasts 6–8 hours.
The stops on a tour will differ with each tour provider. We chose a trip with fewer stops, giving us more time but fewer destinations.
Your lunch stop will have places to buy food if lunch isn't included.
If onboard toilets aren't offered, there will be frequent stops at facilities.
Do the research and see what is available and what stops they make to and from Connemara. We had a good experience with Lally Tours. They didn't miss a beat. The staff was professional, on time, and courteous, and the coach was clean and comfortable.
2. Inishmore Island
One of the Arron Islands off the coast of Galway, Inishmore has some of the oldest and largest stone ring forts in Ireland, loads of Irish cultural history, and plenty of ancient ruins.
Dún Aonghasa is a 3,000-year-old stone ring fort. It's one of several on the Aron Islands. The climb to the fort isn't steep or long, but it is rocky. Be prepared for rough going and rain. Walking sticks are advised — but the challenge is worth it to stand in the creation of the ancients.
There are cafes, pubs, and shops in the harbor village. Known for heirloom knit wool sweaters, Inishmore is the ideal place to purchase one or two.
Getting From Galway To Inishmore Island
From Galway, you'll take Arron Island Ferries, a small passenger ferry, to Inishmore, a 45- to 60-minute trip. The ferry has comfortable indoor and deck seating. An onboard kiosk serves lite bites and beverages.
Bring along clothing layers for changing weather conditions. When you arrive at the Inishmore harbor, you can set out on your own or join a hop-on-hop-off van tour that makes a circle of the island. One of the stops is the ring fort.
Pro Tip: Have rain gear with you no matter the weather forecast! Believe me, it's likely to rain. Have waterproof covers for your electronics and yourself. Umbrellas must be extra tough. It's often windy when raining.
3. Athenry
The walled town of Athenry is a 20-minute train ride from Galway. Athenry is one of Ireland's best preserved medieval towns, with a castle, ancient abbey, centuries-old church, and a fascinating market cross still in use.
Athenry is small and very walkable. This lovely little town is quiet and slow going. I suggest taking a self-guided walking tour of this living museum of medieval times. Download a PDF of Athenry Architectural Walking Tour to your favorite device. The train station where you will arrive from Galway is Stop 7 on the tour.
King For A Day
While on your walking tour, spend time at the Athenry Heritage Center in the old St Mary's Church, Stop 3. The experience is interactive whether you're solo or in a group. The heritage center docents will encourage you to wear a peasant, soldier, or even royalty costume. It isn't required, but it is lots of fun. Then, you'll be led on an informative and entertaining tour that could find you placed in the stocks.
Have lunch at one of the many cozy pubs or cafes. We loved the New Park Hotel on Cross Street for stays and eats. The lasagna was my favorite, but the fish and chips were a close second. The beer garden is an ideal place to meet a local or two.
Getting To Athenry From Galway
From the Galway Train Station, take Irish Rail's "Galway/Limerick Service" straight to Athenry, about 20 minutes. Then, begin your walking tour at this historic rail station and depot.
4. Cliffs Of Moher
A drive through the country to the sweeping cliffs with lunch and photo stops along the way is my idea of a lovely day trip.
The Cliffs of Moher rise 700 feet over the Atlantic Ocean in County Clare. The 8 miles of cliffs are one of Ireland's most popular visitor destinations. However, there is more to do than photograph this stunning location.
While visiting the cliffs, you can explore the visitor center, experience O'Brien's Tower, dine in two eateries, shop for Irish products, visit O'Brien's Barrels, take a coastal walk, go birding, or take a guided tour. There's a downloadable app to guide you through all the many activities.
What To Expect On A Cliffs Of Moher Day Trip
7 Most Popular Road Trips In Ireland
Like a Connemara day trip, a Cliffs of Moher day trip leaves early and last 6–8 hours. If lunch isn't included, there will be options on your lunch stop, and bathroom breaks will be frequent if there is no bathroom on board.
Search for "Cliffs of Moher tours from Galway" to see what is available. We had a wonderful experience with Lally Tours.
A Second Way To See The Cliffs of Moher
See the cliffs from the water when you take the return ferry from Inishmore, referenced above. From the water looking up, you truly get how big these beauties are. You miss out on the land-based experiences, but on the ferry, your perspective is just as thrilling as it is from above on land.
Getting To Galway
From Dublin International Airport (DUB), take the Dublin Express Bus to Huston Station, then Irish Rail's "Galway Service" straight to Galway. You can purchase tickets for the bus and train on their websites.
From Shannon Airport (SNN), take an Expressway Bus to Galway. Route 51 will take you to Galway without changing buses.
If you are driving, I'm afraid you'll need to use GPS for directions. My experience was with public transit or tour operators.
Tours, Tours, And More Tours
Check out other tours and tour operators at Galway Tourism. In addition to day trips, there are Galway walking tours, guided tours, food tours, kayaking tours, helicopter tours, Segway tours, whiskey tours, pub tours, and many more tours of every kind.
Whether you choose a boat, a bus, a helicopter, a bicycle, or your hiking boots, get out there and see Ireland. Its beauty, culture, and people are unmatched.