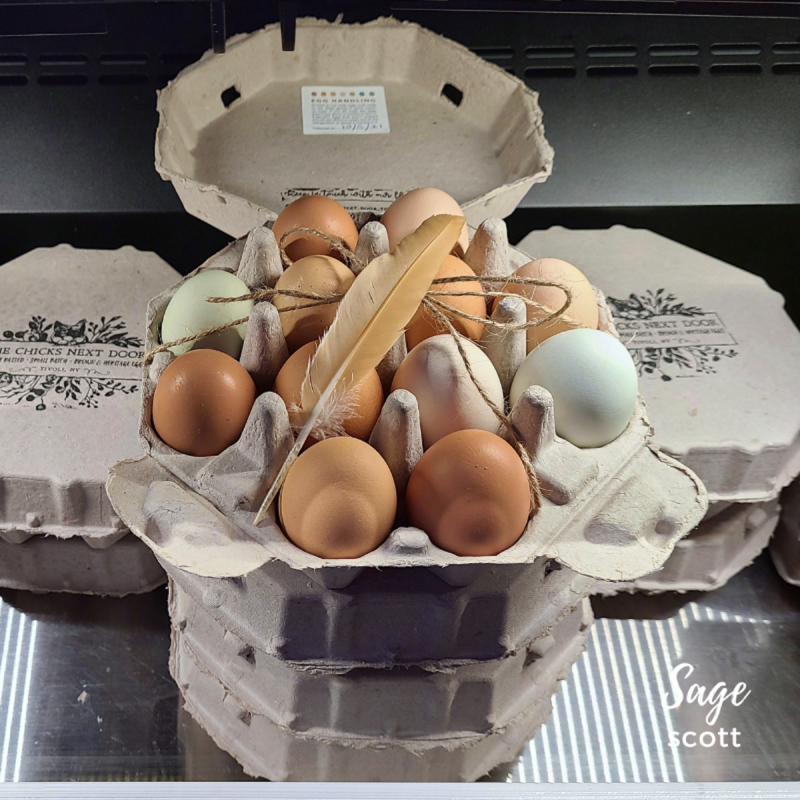 Beginning in Westchester County, about 35 miles north of New York City, the Hudson Valley is a convenient escape from the hustle and bustle of the nation's largest city. Stretching nearly 150 miles to the capital city of Albany, the fertile valley is filled with family farms, orchards, and vineyards committed to regenerative agricultural practices and the production of sustainable food.
In the small towns on both sides of the Hudson River, you'll find a variety of coffee shops, cafes, bistros, and elegant restaurants — and nearly all use seasonal, locally sourced ingredients that spotlight the region's flavors.
Whether you're looking for a good cup of coffee to start your day, a leisurely brunch, a quick bite, a gourmet meal, or a delicious scoop of ice cream, you're sure to find it at one of my favorite Hudson Valley restaurants!
Note: Because I recently visited the Hudson Valley on a road trip that began in Albany, my favorite restaurants in the Hudson Valley are listed from north to south.
1. Athos
Albany
If a visit to New York's Romanesque, castle-like capitol building doesn't make you feel like you're in Europe, then stepping into Athos Restaurant will most certainly transport you to the Greek Isles. With food as delicious as anything I experienced in Greece and friendly, attentive service, you'll be hard-pressed to find a better Greek restaurant this side of the Atlantic.
My favorite appetizers include the sampler plate of Greek spreads (hummus, tzatziki, and spicy pepper), the cheese flambéed table-side with ouzo, and the grilled octopus. When it comes to main dishes, all of the Greek classics are out of this world, and you're sure to love the moussaka, pastichio, or souvlaki. Or let your taste buds take a quick trip across the Ionian Sea to Italy with the branzino.
With so many delicious choices and generous portions, it's easy to fill up at Athos, so be sure to save room for dessert! With almonds and walnuts filling flaky layers of honey-drenched phyllo dough, the baklava is a classic choice. Or go for the loukoumades, fried dough puffs served with walnuts and cinnamon.
Pro Tip: If you're looking for a quicker, lighter meal, sit at the bar and order from the taverna menu. Athos offers four types of gyro sandwiches — beef, chicken, lamb, and salmon — plus oregano fries that hit the spot!
2. Iron Gate Cafe
Albany
As soon as you step through the iron gate entrance of Iron Gate Cafe, you immediately trade the traffic of Washington Avenue for a tranquil garden patio and the rhythm-and-blues-infused rock-and-roll tunes of Elvis. If you opt for indoor dining, you'll enjoy your meal in the historic James Holroyd Mansion, with fine woodwork and detailed fireplaces created by the same European craftsmen who worked on the New York State Capitol.
In addition to classic breakfast dishes, the cafe also has menu items fit for foodies, including raspberry brie French toast and La Bella Benedict, which swaps a warm buttermilk biscuit for an English muffin and substitutes sliced prosciutto for the standard applewood-smoked ham.
If you visit the Iron Gate Cafe for lunch, try the Mother Clucker, a delicious sandwich that piles a fried chicken thigh, cherry peppers, chopped lettuce, pepper jack cheese, chipotle aioli, and a fried egg on a toasted ciabatta roll. And if you're visiting the Hudson Valley with food allergies or dietary restrictions, you'll be glad to know the Iron Gate Cafe also offers a nice selection of gluten-free and vegan dishes.
Pro Tip: Iron Gate Cafe is just across the street from the Albany Institute of History and Art, making it a great place to fuel up before you learn more about life in the Upper Hudson Valley over the past two centuries.
3. Gracie's Luncheonette
Leeds
This food truck turned brick and mortar restaurant makes everything from scratch, including the ketchup! If you're like me and will happily dig into a flaky biscuit or fluffy plate of scrambled eggs at any hour, you'll be delighted to hear that Gracie's Luncheonette serves breakfast all day. And if you prefer delicious diner-inspired comfort food made with locally sourced ingredients, you'll be equally delighted. Whether you opt for a full breakfast, barbeque pulled pork mac and cheese, a fried green tomato BLT, or another delicious dish, don't leave without trying a doughnut!
Pro Tip: Just 10 minutes from the Olana State Historic Site, Gracie's Luncheonette is a great spot for lunch before or dinner after visiting Hudson River Valley artist Frederic Church's beautiful Victorian and Persian home.
4. Alleyway Ice Cream
Saugerties
Tucked into an alley between a jeweler and an antique shop, Alleyway Ice Cream claims to be the world's smallest and hardest-to-find ice cream shop. But it's a worthwhile endeavor to locate this 80-square-foot business housed in a former linen closet — food publication Eat This, Not That! crowned Alleyway Ice Cream the best ice cream shop in the Empire State, not just the Hudson Valley.
While the Madagascar vanilla, Belgian chocolate, and buttermilk strawberry scoops are all delicious, be sure to try one of Alleyway Ice Cream's more unique flavors, like Thai tea cookies and cream and Ovaltine brownie. And if you follow a dairy-free or vegan diet, you can always find at least one flavorful option on the menu.
Pro Tip: For more tasty ice cream shops from coast to coast, check out the 15 best ice cream shops in the U.S.
5. Bia
Rhinebeck
While you'll find several English-style pubs in the Hudson River Valley, Bia (pronounced bee-ya) is one of the only restaurants serving dishes from the Emerald Isle. Although you'll find ale tempura-battered fish and chips with mint pea puree on the menu, this Gaelic gem is far from a typical chipper.
Be sure to order the Irish stout and treacle brown bread with cultured Irish butter for the table. And then dig into one of several scrumptious starters, like the smoked haddock and spinach tart or the house corned Berkshire pork belly served with a black pudding croquette and tart Granny Smith puree.
For a larger plate, try the lamb sirloin with bean ragout and spring greens or the fresh-caught seasonal fish of the day. And don't be afraid to drink your dessert by topping things off with an Irish coffee spiked with single-grain Irish whiskey and rich cream.
Fun Fact: Wondering about the name? Bia is the Gaelic word for food or sustenance.
6. The Amsterdam
Rhinebeck
Another delicious Hudson Valley restaurant offering farm-to-table cuisine is The Amsterdam. Belly up to the bar or grab a spot in the dining room of the renovated 18th-century Dutch colonial home where you can gaze into the open kitchen and watch the culinary team work its magic. For a more casual setting, dine out back or enjoy a handcrafted cocktail nightcap in an Adirondack chair pulled up to a glowing firepit.
I recommend embracing the Dutch immigrants' influence on the Hudson Valley by starting with a steaming bowl of mussels. And whether you choose the duck, lamb, chicken, or another entree, you can order with a confident conscience knowing the animals were humanely raised in pastures and without antibiotics or hormones.
After enjoying the restaurant's offerings, explore The Amsterdam's upscale food market, which sells farm-fresh ingredients that you can fashion into a picnic to take with you as you explore the Hudson River Valley.
Pro Tip: The Amsterdam is about 15 minutes north of the Vanderbilt Mansion and Staatsburg historic sites, making it a fantastic place to grab dinner after a day of touring these impressive relics of the Gilded Age.
7. Goosefeather
Tarrytown
For a delicious meal and craft cocktail in a historic, white-porticoed mansion, head to Goosefeather in Tarrytown. Perched on a hill above the Lyndhurst Mansion (also known as the Jay Gould Estate), James Beard–nominated chef Dale Talde uses fresh and seasonal ingredients to produce some of the most delicious noodle, barbecue, and dumpling dishes outside of Guangzhou in this upscale, Cantonese-inspired restaurant.
While the menu changes with the season, be sure to order the crispy shrimp bao if it's available. This dish combines fried shrimp, pickled daikon, shredded cabbage, and General Tso's sauce inside a pillowy bao bun. Other favorites include everything else on the dim sum menu and the Cantonese roast duck with caramelized hoisin sauce, scallions, and pancakes.
Pro Tip: Make your own reimagined Asian dishes at home with Chef Dale Talde's cookbook, Asian-American: Proudly Inauthentic Recipes from the Philippines to Brooklyn.
8. The Roundhouse
Beacon
With its maple-topped mountains and cascading waterfalls, the Hudson Valley's scenic views and quaint settings have inspired artists and writers for centuries. And with floor-to-ceiling windows that frame Fishkill Falls and its outdoor dining area, The Roundhouse is one of the best restaurants in the Hudson Valley at which to drink in the view.
I recommend visiting for appetizers and drinks in the late afternoon or early evening. Pair a platter of artisanal cheeses, a charcuterie board, or jumbo crab cakes with a glass of wine. Or try one of The Roundhouse's signature cocktails, like the peach rum white sangria or barrel-aged boulevardier.
From coffee to cocktails and everything in between, your taste buds are in for a big treat at these Hudson Valley restaurants!
Related Reading: