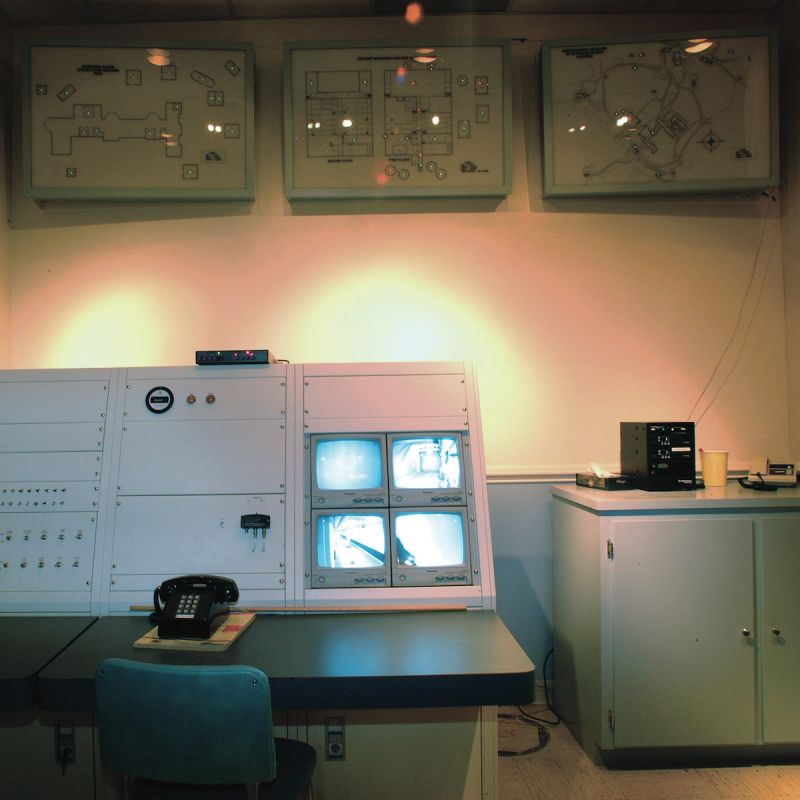 Driving to the magnificent and historical structure that is The Greenbrier, lovingly referred to as "America's Resort" in marketing materials, you'd have no clue that this hotel was a crucial piece of the puzzle during the emerging threats of nuclear war in the mid-20th century.
I had heard about The Greenbrier since my parents stayed there when I was a child. Little Greenbrier soaps were in our guest baths. My mother savored the luxury and cuisine and my father revered the selection of golf courses.
Surprising Rural Luxury
The Greenbrier is tucked into a rural corner of West Virginia and, frankly, seems a bit out of place and ostentatious for the countryside of the state. But, with a location an hour and a half from D.C., and within driving distance of many metropolitan cities, the resort, built in the early part of the 20th century, became the elegant center of many family vacations.
Built around its natural hot springs, The Greenbrier's address is White Sulphur Springs, West Virginia. The natural baths and spa services are a highlight but there is something for everyone: a giant pool, three golf courses, horseshoes, archery, fine dining, and classic watering holes and ice cream parlors.
Until I visited on my own, I had no idea that this legendary American monument actually housed a second senate and House of Representatives as well as an entire hidden, protected, "bunker" for the leaders of the United States. This now-declassified safe house began construction in 1958 under the guise of The Greenbrier expanding conference facilities. Its construction was carefully guarded and the bunker's existence was a secret for decades. It was completed a few years later, fortunately never used, yet was maintained for decades, unknown to guests of the resort.
A Secret Bunker Tucked In The Hills
At over 110,000 square feet, this Eisenhower-era hideaway remained "at the ready," serviced by government employees working under the cover of "Forsythe Associates." Dug 720 feet into the hillside and resembling a typical conference facility yet with The Greenbrier's signature style, the bunker features a 25-ton blast door that opens easily with only 50 pounds of pressure. Eighteen dormitories were designed for 1,100 people but in no way luxurious. Two lawmakers shared a dormitory-style bunk bed and standing locker. There were shared baths, dining halls but no family or friends aside from the Chiefs of Staff.
In case equality is a concern in reviewing this history, this was the decades of the '50s and '60s, so the Bunker was built overwhelmingly for men, but there was a small women's dormitory.
A barbershop, dentist's office, doctor's office, a medical laboratory, and pharmacy as well as 12 hospital beds and an ICU make up just some of the necessary facilities for a group of legislators potentially locked in a bunker for months.
A Fully Functioning Small Town
A full power plant, several kitchens, and a cafeteria along with storerooms of preserved meat and vegetables would take care of sustenance while three 25,000 gallon water tanks with purification systems are still in place but never used for drinking water and showers. And, speaking of showers, at the entrance doors, Congressmen and Senators would have had to strip and be decontaminated before entering the bunker. Fortunately, the U.S. avoided conflict which would have forced the government to live underground until it was safe to leave.
Just when you think you have seen everything, enter the press room, a fully-equipped television studio complete with backdrops of congress and the White House so the American public could be led to believe that nothing was amiss. A member of congress could get messages back to his or her constituents pretending there was nothing wrong. This was before the internet, satellites, and cell phones. The American public could not be bluffed in the same way now.
At less than a 2-hour drive from Washington, D.C., lawmakers and their chiefs of staff could arrive in a timely manner by car, train, plane, or helicopter. As mentioned before, this was a different time and a trip of a few hours would not bring suspicion to innocent citizens oblivious to any war threats. The bunker remained a national secret until a Washington Post story in 1992 brought it to the forefront of the American psyche. At that point, the bunker was decommissioned and the government broke their lease with The Greenbrier.
Pro Tip: Make sure to make a reservation for the bunker tour and grab an ice cream or lunch. If The Greenbrier is too expensive, stay in nearby Lewisburg, WV, and explore the redeveloped town of White Sulphur Springs.
What could have been a costly albatross to maintain has become a profit center for The Greenbrier. As one of the most popular attractions, the reservation-only tour at $39 is booked solidly throughout the year. Any fan of history, war, architecture, or government will be fascinated by this fully operating small city built into a hillside without ever being detected as a true nuclear bunker.
Other sites to explore around The Greenbrier: