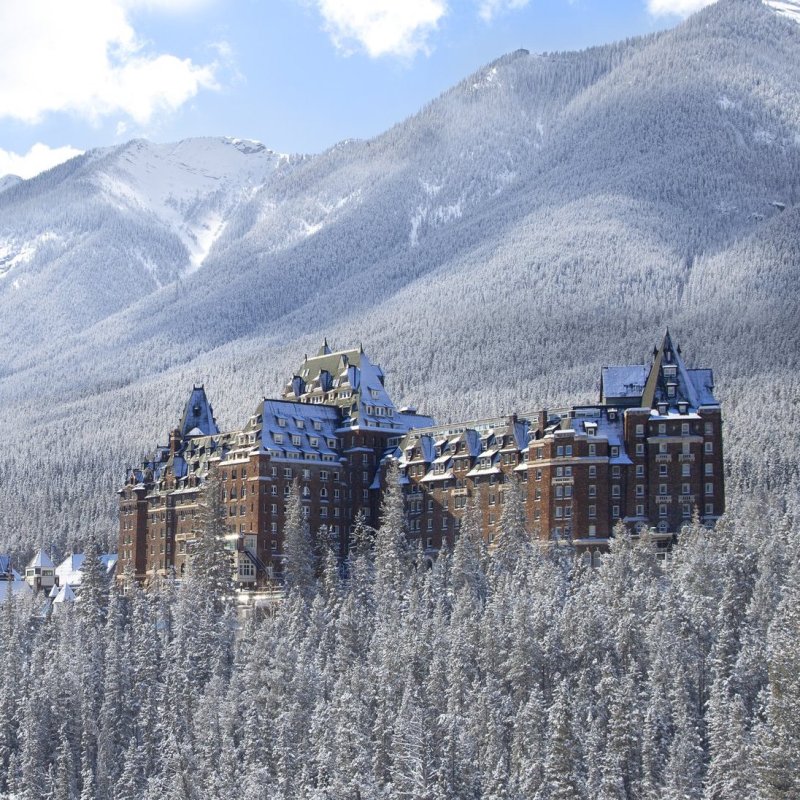 If you love the skirling of bagpipes and don't mind a dram of Scotch whiskey or two, you might be one of the estimated 30 million North Americans with Scottish ancestry. Some 34 presidents were of Scottish descent, including George Washington, Theodore Roosevelt, and Woodrow Wilson. Jamestown, the first permanent European settlement in America, was named after Mary Queen of Scots' son King James VI of Scotland. And Scottish immigrants peppered the U.S. with place names they held dear, resulting in eight Aberdeens, eight Edinburghs, 21 Glasgows, and eight places simply known as Scotland.
Scottish-American Heritage Month is in April and celebrates this Scottish heritage and the Scottish-Americans who have had an impact on the U.S. In particular, April 6, National Tartan Day, commemorates the Scottish Declaration of Independence (Scotland's Declaration of Arbroath 1320), upon which the American Declaration of Independence was partly modeled. The same rallying cry unified the two countries: "Never will we on any conditions be subjected to the lordship of the English."
But while April is the designated month for all things Scottish, it is worth visiting the following bonnie places any time of year.
1. Banff Springs Hotel, Banff National Park, Alberta, Canada
The Scots who emigrated to North America brought with them memories of dramatic scenery studded with over 2,000 castles. When George Stephen, president of the Canadian Pacific Railway, named Banff in 1884, he was recalling the landscape of his birthplace, Banffshire, Scotland. In 1885 this area became Canada's first national park. To entice wealthy tourists to journey to the Rockies by train, the Canadian Pacific Railway built a series of magnificent hotels. Banff Springs Hotel, now The Fairmont Banff Springs Hotel, opened in 1888 and is like a Scottish castle set against a dramatic snow-peaked background with fairytale turrets peeking above evergreen forests.
Visit the baronial lobby to see the grand staircases, suits of armor, family crests, and tartan rugs. Make a reservation for traditional afternoon tea. Stay in one of the 700 luxurious rooms with mountain views. Enjoy seven restaurants and an upmarket spa using the area's natural mineral water. Activities include hiking, wildlife and photography tours, fishing, snowshoeing, dog sledding, and golfing on the challenging 27-hole course. For more on making the most of your time in the area, see all our best Banff recommendations here.
2. Craigdarroch Castle, Victoria, British Columbia
Craigdarroch Castle is Victoria's Scottish baronial-style mansion. Owner Robert Dunsmuir (1825 to 1889), had grown up in Ayrshire, Scotland, and worked as a coal-mine manager in a small Scottish town. In 1851 the Hudson's Bay Company offered him work in Canada when their other chosen applicant dropped out at the last minute. Dunsmuir promised his young wife, Joan, he'd build her a castle if she would brave the perilous six-month voyage around the Cape of Good Hope. Poor Joan had to pack up with 24 hours' notice and look after her two children onboard ship while pregnant with her third. Over a decade later, in 1869, Dunsmuir was no longer indentured, so when he discovered the richest seam of coal on Vancouver Island, he became the wealthiest man in British Columbia.
By the late 1880s, Joan had borne her husband 10 children and felt it was high time she had her castle. Dunsmuir built Craigdarroch on 20 acres atop a hill lording over the beautiful capital city of British Columbia. Sparing no expense, he ordered in Italian marble, Californian terracotta, a stately oak staircase, and some of the finest stained glass in North America. As well as housing his large family, Craigdarroch sat as a testament to his wealth and importance as a coal baron and railway tycoon.
Joan lived in Craigdarroch for 18 years, but Robert died from pneumonia in 1889, a year before his castle was complete — perhaps a lesson in starting on our dreams before it is too late.
Today, tourists flock to this 35-room Scottish baronial masterpiece with its ballroom, billiard room, library, and oak-paneled hall complete with mounted stags' heads. Robert Burns, the famous Scottish poet, was, like Dunsmuir, born in Ayrshire and Craigdarroch features a collection of Mauchline ware (collectible Victorian souvenirs) featuring the bard's likeness and Scottish landscapes.
Dunsmuir's son James built Hatley Castle, also in Victoria. A lesser-known attraction, the home rivals Craigdarroch in size and has stunning gardens and ocean views.
Pro Tips: Craigdarroch has four flights of stairs (87 steps in total) with rests between flights but no elevator. Lovers of Scottish baronial castle-style homes should also check out Joslyn Castle in Omaha, Nebraska. John McDonald, a noted architect with Scottish ancestry, designed this 35-room mansion.
3. Glenlaurel, Hocking Hills, Ohio
Tucked away in the Hocking Hills region of Ohio, Michael Daniels decided to recreate a wee piece of Scotland to celebrate his Scottish ancestry. Glenlaurel Inn offers accommodation in a manor-style house and a series of secluded crofts (cabins) and cottages named after members of prominent Scottish clans. Buildings are of stone and stucco, dark timbered walls, and wrought iron posts, giving the sense of a Scottish village tucked away in the woods. Other reminders of Scotland include the porridge and scones served at breakfast, the house-made Scottish shortbreads, and the tartan carpets. Glenlaurel serves a six or seven-course candlelit dinner in the Glasgow and St. Andrews dining rooms, and while there's a dress code, "kilts are acceptable any night of the week." On Saturday nights, a bagpiper accompanies a pre-dinner Scottish poetry reading, and special events include packages for Hogmanay and the Robert Burns dinner every January 25th. The accommodation is for adults only. As the website states: "children are seldom seen, but often created." Glenlaurel is surrounded by 140 acres of wilderness with private trails leading to the Camusfearna Gorge with its stunning waterfalls.
The Scots are purported to have invented modern golf and originally played on links (public land including dunes), and golf purists are keen to replicate the experience. Glenlaurel offers an eight-hole links-style Scottish golf course where traditional hickory-style clubs are used.
Pro Tip: To find out about other Scottish-style links golf courses, check out our picks for 7 Best Golf Courses For The Money In Indiana and our tips for making the most of a Bandon Dunes Golf Trip.
4. Bannerman Castle, Near New York City
Scottish castles are often evocative cliff-top ruins and loved by tourists for their dramatic settings and sense of history.A couple of these ruins, such as Morton Castle and the partly ruinous Aberdour Castle, have been featured in the historical television series Outlander. But there's no need to travel to Scotland to experience such scenic ruins. The castellated remains of Bannerman Castle are on a tiny island 60 miles up the Hudson River from New York City.
The castle is named after Francis Bannerman (Frank), who was born in 1851 in Dundee, Scotland, and came to the United States to live in Brooklyn when he was three. Bannerman became a successful munition merchant and built the castle as an arsenal, the design resembling his birthplace's medieval fortresses. He constructed a smaller replica of the castle near this warehouse as a private home. Following his death in 1918, Bannerman Castle fell into disrepair, with much of the structure destroyed by fire in 1969, and lightning storms caused further ravages. Today the island is overseen by Bannerman Castle Trust, which offers summertime tours, guided boat and kayak tours, barbecue picnics, movie nights, and concerts featuring Scottish musical instruments such as bagpipes.
Pro Tips: A 2.5-hour tour includes a 30-minute cruise to Bannerman Island, a 1.5-hour guided tour of the island, and a 30-minute return cruise to Newburgh or Beacon. The Bannerman Island-Hudson Highlands State Park walking tour involves 72 steps, steep inclines, and sometimes rough trails.
5. National Tartan Day, New York City (And Worldwide)
National Tartan Day originated in New York City when mayor Ed Koch declared July 1, 1982, a one-time celebration of the 200th anniversary of repealing the Act of Proscription (August 12, 1747). This Act of the British Parliament forbade Highlanders from wearing tartan, including kilts, in an attempt to destroy allegiances to their clans. In 2004, the National Capital Tartan Day Committee lobbied U.S. House Representatives to designate April 6 as National Tartan Day. And while Tartan Day marches are spread across North America and the world, New York's festivities are typically the largest.
The Tartan Day parade includes bagpipe bands and traditional Scottish dress. People march with their clans, associations, societies, and even their Scottish Terriers. A Grand Marshal leads the event; this was comedian Sir Billy Connolly in 2019. This march has been postponed until 2022, but 2020's virtual event featured over 700 Scottish dancers worldwide and is a delight to watch. For 2021, producers of Tartan Day on Ellis Island and Tartan Day Ottawa joined forces to launch a new global Tartan Day initiative, a virtual concert hall to showcase Scottish talent across the Diaspora. They plan to collect 1,320 performance submissions by Tartan Day on April 6. Post your music here: The number 1320 reflects the year of Scotland's Declaration of Arbroath. So wear your tartan with pride this April and tuck into some haggis and tatties washed down with a dram of whiskey or the soft drink they call Irn-Bru.
Pro Tip: Highland games are held throughout the year. Watch caber tossing, hammer throwing, and tug-of-war, listen to Scottish instruments such as the bagpipes and the clarsach, and try out traditional Scottish food. Highland games are listed here by state.
Editor's Notes: Facts presented in the first paragraph of this article are sourced from scotland.org, The Jamestown Chronicles, Statistics Canada, and familytree.com.