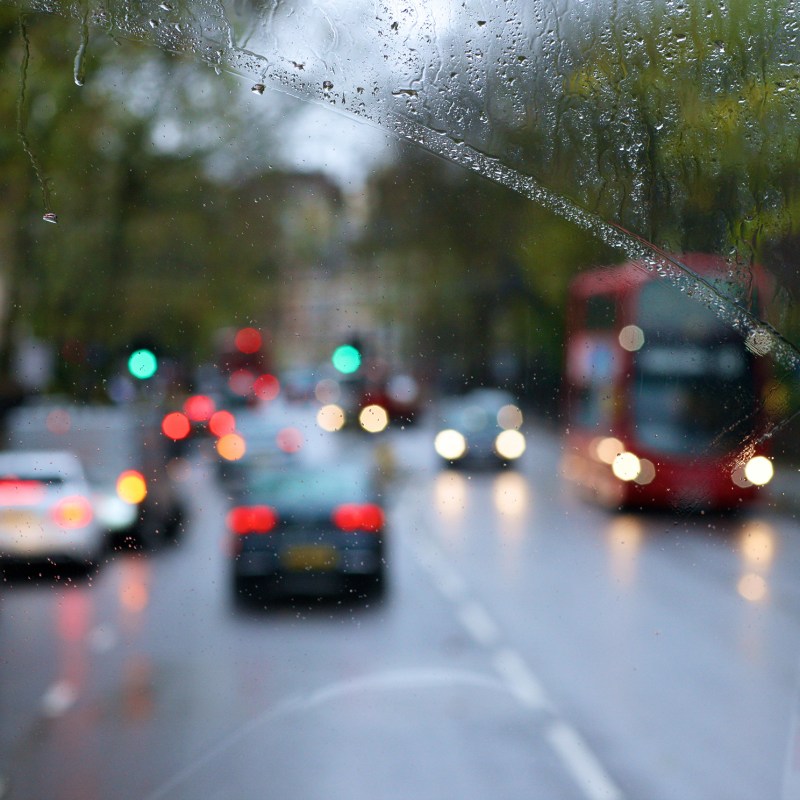 Renting a car on vacation is not really a momentous decision — unless you are in another country, where they drive on the opposite side of the road, and where the driver sits in the opposite side of the car. Under those circumstances, the decision to rent a car requires a second thought.
I was in western England attending a conference, and my husband came to join me. We had three or four days to get to London, where we had hotel reservations for a weekend before we'd fly back to the United States. A driving trip sounded like a fun idea. We wanted to see the idyllic countryside, Stonehenge, and eventually make our way to a train station in the south that would take us to London. Wandering for a few days, staying at inns or bed and breakfasts was exactly the experience we wanted to have. Trains in England are quite good, but they mean a fixed route, and we wanted to experience the countryside up close and personal — and on our schedule.
I arrived at the Budget rental car office at the train station in Bristol where my husband would be pulling in. I had made all the arrangements before I traveled and had no trouble with my paperwork upon arrival. I left my luggage in the office and went to the train platforms to wait for him. He missed his train and arrived three hours late. We went to the rental car office only to find that it was closed with my luggage inside. Luckily, calling the Budget phone number got the manager over to the office to get us on our way. Lesson One: Offices close early, but staff are accommodating!
Here are some other things I learn that led me to believe that, ultimately, renting a car in Britain is the thing to do!
This Car Is Different
The car was small and I was the driver. Just getting in and sitting in the car was unsettling. Shifting is done with the left hand as you sit on the right side of the car. Window controls are on your right. All your instinctive habits that you rely on while driving are gone, and that means it's unsettling.
No matter, we were ready for our adventure and took off for Bath, where we had a bed and breakfast reservation. It was a straight shot on an easy road that took about 40 minutes. Once on the road, I had to keep reminding myself that being on the other side of the road was correct and would not produce an oncoming traffic accident. Being in the seat as driver on the center line was disconcerting, but driving at a modest speed with gentle traffic made it easier. I just followed the cars in front of me.
When we headed out of Bath, our bed and breakfast host gave us directions for a scenic drive on our way to Stonehenge. It was exactly what we wanted to experience! As we got into the countryside, we enjoyed the scenery but eventually realized this would be a two-lane road for most of the trip. No matter. I was getting the hang of things.
Then we started to climb in elevation and the curves were blind. Blind because I was not used to looking in the opposite direction from the opposite side of the road, sitting in the opposite side of the car.
These Roads Are Different
These country roads are narrow, which is why having a small car is better. There were no shoulders to speak of on our scenic route and no guardrails either. What goes up eventually goes down, and a wide vista eventually appeared on the right — beautiful farmlands far below us. It was absolutely hair raising, and I only had fleeting glimpses of the terrain as I had a death grip on the steering wheel and was too scared to take my eyes off the road because I didn't trust my visual perception. My husband, on the other hand, said it was a gorgeous drive.
The other tricky experience while driving is roundabouts, where you enter and exit going in direction opposite of what you are used to. It was disconcerting, and I was glad my navigator always told me which direction to turn as my driving instincts would have taken me the other way. It was like a fun house sometimes. I definitely enjoyed the local libations at the end of each driving day!
Driving Rewards The Patient
Despite the adjustment period, driving in England was everything I wanted. We drove through villages, stopped at quaint pubs and historic spots, and had lunch at a 14th-century roadside inn that boasted a real Maypole. My best memory was following road markers for an English Heritage site. The signs are small wooden markers on the roadside that point you down the road. We followed them with a leap of faith.
We were on a two-lane road and made a turn, following the sign, onto a one-lane road, which is not uncommon in the countryside. The road became unpaved at some point, but the signs kept appearing. We kept driving as heavy vegetation began to line the roadway. We couldn't see where we were! Suddenly, we drove into the open to see a meadow and a castle before us. We parked in the little gravel car park, paid our admission at a trailer that also served food, and explored the castle at our leisure. We even had a snack at the picnic tables that overlooked the scene that seemed straight out of a movie. A car means your schedule is your own. I'm so glad I drove in England.
What I gained from this experience was conquering the unknown and having a grand time. I saw and experienced the country in ways no train would accommodate. A tour bus would not have gotten us to that castle. We got to say how long to stay and make detours at interesting sights. I have no regrets about leaving the driving to others in London, though. It's hard enough to be a pedestrian there. The crosswalks have big painted arrows with "Look Right" on the pavement. They know tourists are directionally challenged.
Renting a car is easiest when you make the arrangements before you travel, from the comfort and tranquility of your own environment. Embrace the difference of a new country but keep your eyes on the road and your wits about you. Would I do it again? A resounding yes!
Want to experience royalty? Pencil in these nine United Kingdom castles you can actually stay in.