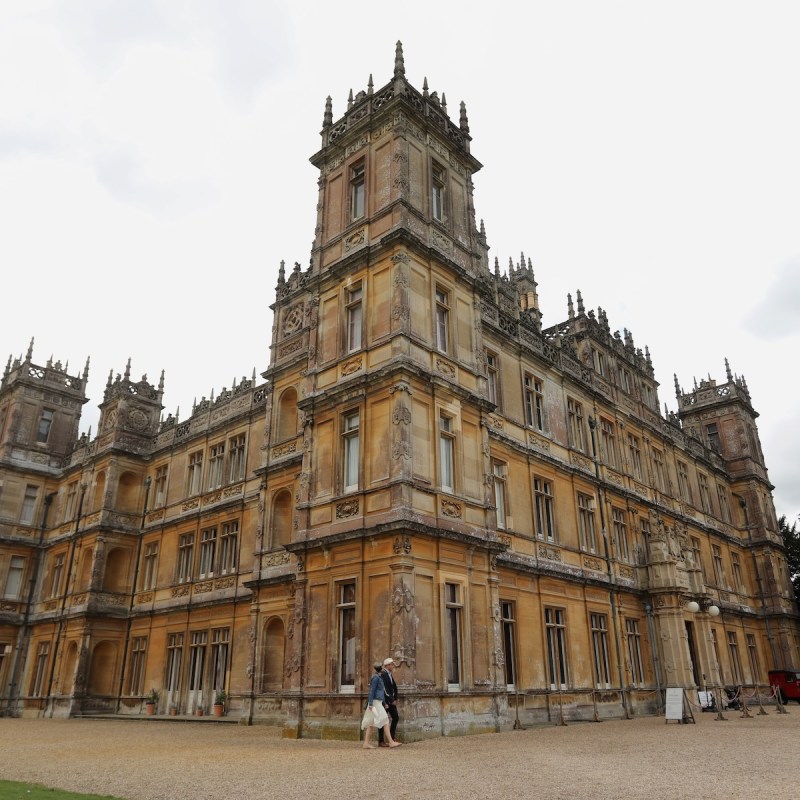 One of the most relaxing and stress-free ways to travel is by rail. Consider that the journey on a train can be as special as the destination, especially when traveling through the United Kingdom. Skip the stress of airports, TSA, and delays. Undoubtedly, sitting comfortably in a cushy chair is a simpler way to travel, forcing you to slow down.
Imagine sipping your favorite hot tea gazing at the UK's diverse and extraordinary topography. See the low-lying flat countryside that butts up to rolling hills and rugged, harsh, remote mountains. Travel from Britain to Scotland and witness the beautiful windswept seagrass, pastures, hills, castles, and quaint towns that glide by just outside your window.
Travel by train across the rural countryside of Ireland from busy, modern, and trendy Dublin to the quaint Gaelic historic town of Galway. Escape the congestion of London for a simpler, slower pace of life in Edinburgh, Scotland. Explore this noble land while giving a nod to a truly romantic homage by rail travel.
Our favorite scenic train routes offer beautiful unspoiled views along the way. Hop aboard these "no-stress-express" trains and see the UK all from the comfort of your seat.
3 Best Scenic UK Train Journeys Every Traveler Should Take
1. London, Britain
The British Pullman train is by far the most luxurious and iconic train ride in Britain. Catch the Pullman and enjoy day trips from Victoria Station in London. This luxury rail line operates year-round in a variety of destinations. The Pullman is a restored 1920s-era train that has carried royalty and has been on the silver screen. Expect luxury, glamor, and adventure. Each rail car has an iconic history with a name to match. Feel like royalty as you start and end your day in style.
Schedule a themed train ride — such as a murder mystery, special afternoon tea, or a festive Christmas-themed journey — while enjoying a fabulous meal. Enjoy a round-trip scenic ride through the Kentish countryside. Take the historic route to Chatsworth House and Highclere Castle of Downton Abbey fame, or select a day trip to the seaside town of Hastings. Enjoy a wonderful experience, all with a glass of champagne and a superb meal served by your steward while you depart from the congestion of downtown London and pass by rolling hills, towns, and villages. It's a true smorgasbord of views and definitely a ride every traveler should take in the UK!
2. Edinburgh, Scotland
Forget about flying from London to Scotland. Hop aboard a train and enjoy the picturesque views on the 4- to 5-hour rail ride to the most prestigious city in Scotland — Edinburgh. For train enthusiasts, there is nothing quite like a train ride between London and Edinburgh. Two trains operate daily and each offers a slightly different experience. 
The Avanti West Coast train is a bit slower at 5.5 hours vs. the faster LNER train, which shaves off an hour and can reach speeds of up to 125 miles per hour. Both trains leave Kings Cross station in London and arrive at Waverly, the central station in Edinburgh. The views from the large train windows are memorable. While your train races through the countryside, you pass the boroughs of London, witnessing historic castles, cathedrals, grassy hills, and loads of golf courses.
You won't forget the views as you enter Scotland with the train and witness its green rolling hills speckled with grazing sheep! Scotland's own author, Robert Louis Stevenson, once said, "The most beautiful adventures are not those we go to seek."
3. Dublin, Galway Ireland
Travelers who are interested in discovering the scenic landscape of Ireland might find that a shorter trip on a train crossing the country from coast to coast is the best option. The journey on the Galway-Dublin train, about 3 hours, is one of the most picturesque routes in the country.
The countryside of Ireland is so different as you cross from coast to coast. Ireland is called the "Emerald Isle" for a reason. The landscape is vast, green, crisp, and clean. To say the hills are rolling and bucolic doesn't give justice to the true beauty of this place. Enjoy this cross-county train and see the topography of rolling hills with many gradations of green. Farms are separated by volcanic rock walls and sheep wander while they freely graze. Galway is a festive and lively waterfront village with the Cliffs of Moher nearby. Hop on this train, grab a Guiness, and see the best of Ireland — the countryside, cities, towns, and oceans. Dublin offers a vibrant city, culture, history, and great pubs. Whichever city you start or finish in, this train ride is worth it!
One of the most relaxing forms of travel is viewing the world through a carriage window. The UK has hundreds of beautiful railway lines offering a chance to see unspoiled, rugged, and scenic beauty. Whether you travel by train to skip the hustle and bustle of busy airports, or ease your travel stress by not driving in a foreign country, train travel in these beautiful UK cities can be the highlight of your journey. All aboard!