All products featured on TravelAwaits are independently selected by our writers and editors. We may earn commission when you click on or make a purchase via our links.
Idyllic Myrtle Beach is a beach town that offers something for everyone. Whether you're looking for peaceful walks on the beach, world-renowned foodie restaurants, or exciting wildlife tours, Myrtle Beach has it all.
A great way to enjoy everything this South Carolinian city has to offer is to rent an Airbnb home. These homes occupy the peaceful and priceless beachfront property, provide the ability to distance from others, and many are large enough to entertain full extended families. We researched Myrtle Beach vacation rentals and evaluated them based on the highest reviews, the cost per night, and the amenities offered. Check out our list of the best homes here, conveniently arranged by lowest- to highest-priced per night.
Rent Now
$80/avg nightly
This cute and affordable little cottage is walking distance from the beach and minutes to all Myrtle Beach attractions, the boardwalk, shopping, and dining. It also includes access to a community pool and all the beach chairs and toys you'll need!
Rent Now
$150/avg nightly
This adorable cottage is a short walk, only 75 yards, to the Atlantic beach on a quiet dead-end street. It also has a seasonal community pool available for guests to use. It is conveniently located less than a mile from the Garden City Fishing Pier, which offers fishing, of course, as well as a slew of restaurants.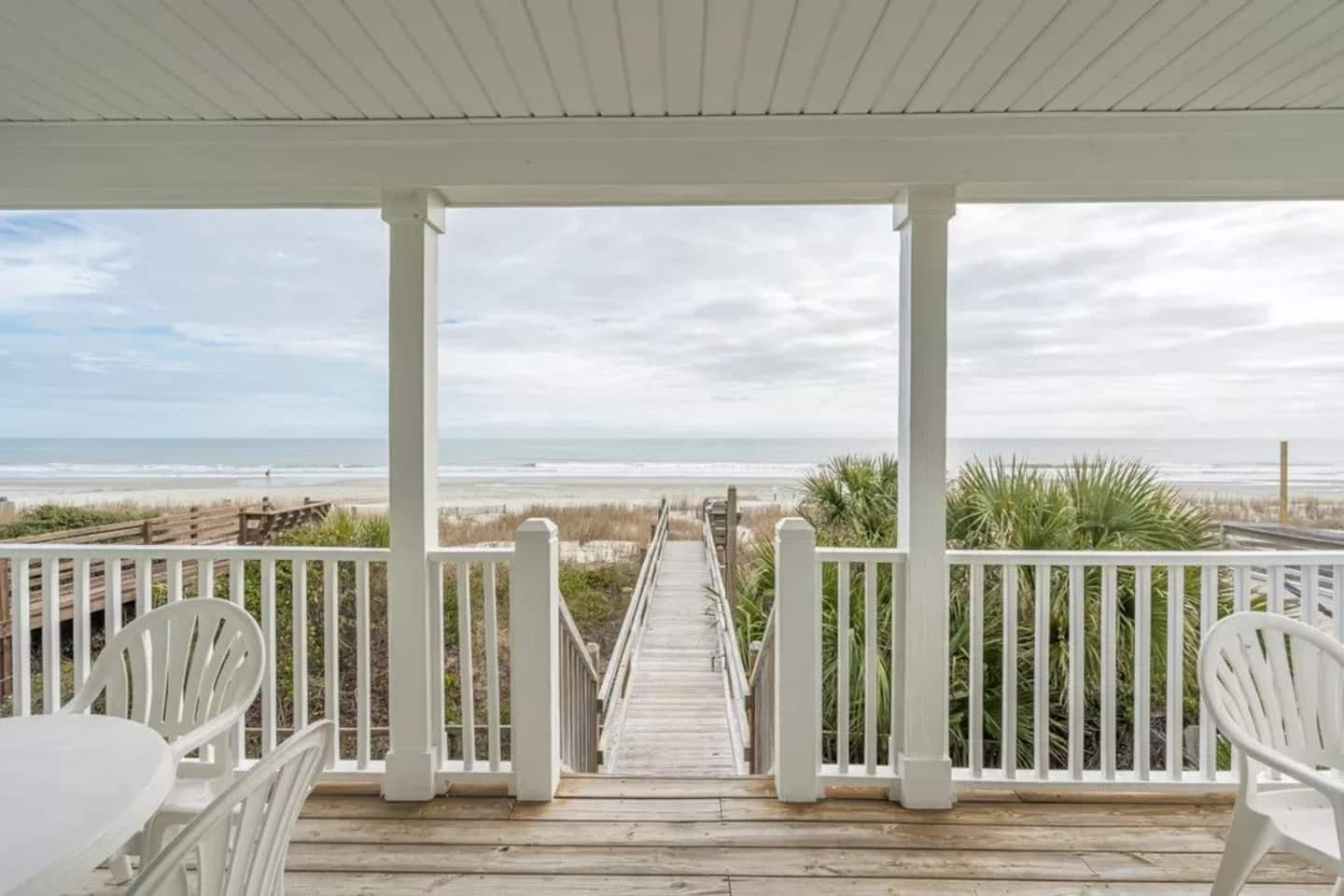 Rent Now
$200/avg nightly
This recently remodeled waterfront home has its own private walkway directly from the house to the sandy beaches. It is part of a small community of 10 homes that share a large pool. Relax on this picturesque porch while watching the waves crash, and you'll forget all your stressors immediately.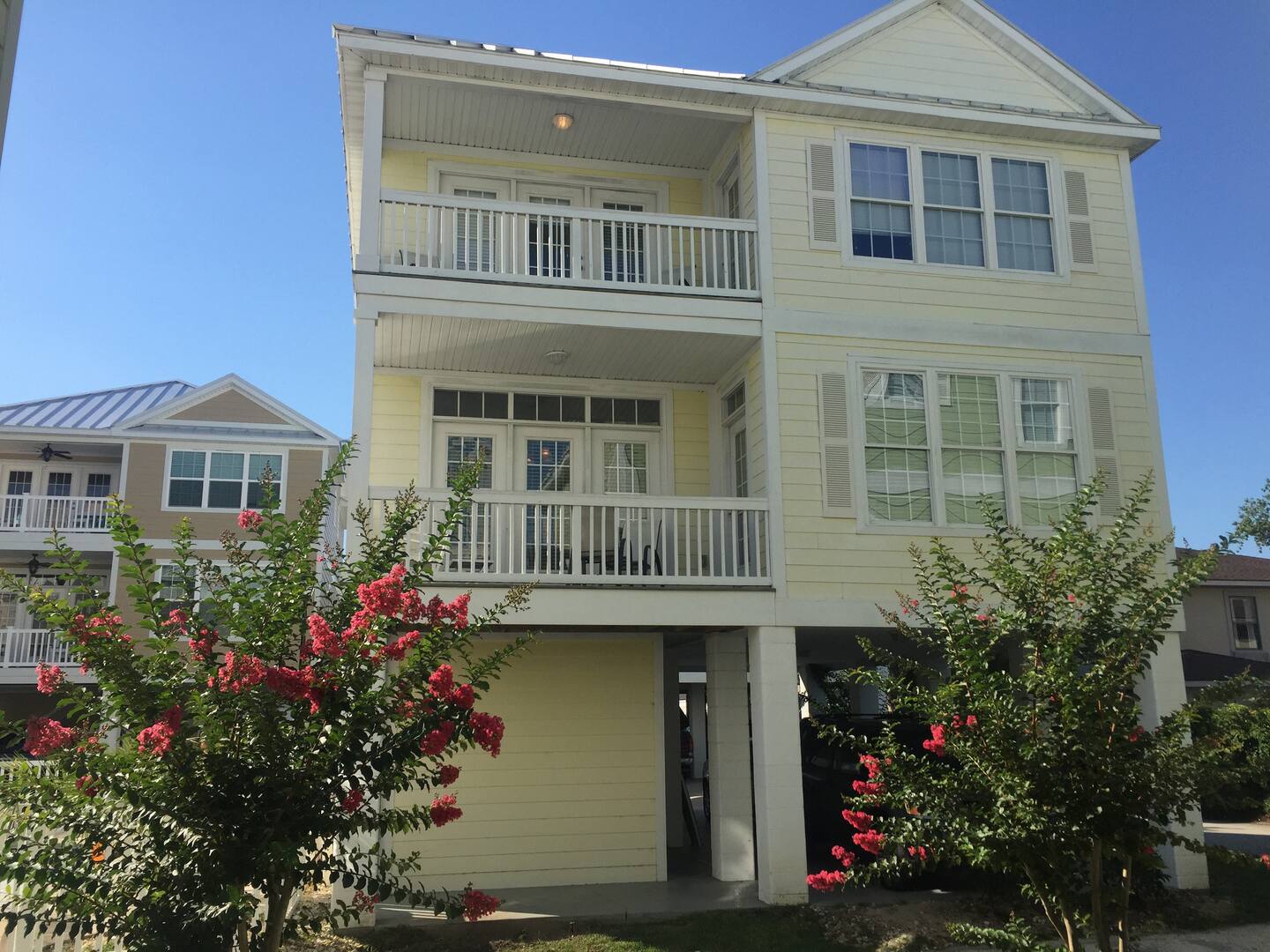 Rent Now
$299/avg nightly
This large 4-bedroom beach home boasts peekaboo ocean views from its double balconies. It sleeps up to 12 people and is close enough to activities for every member of the family, including the Family Kingdom Amusement Park, Splashes Waterpark, the pier, and many premium restaurants.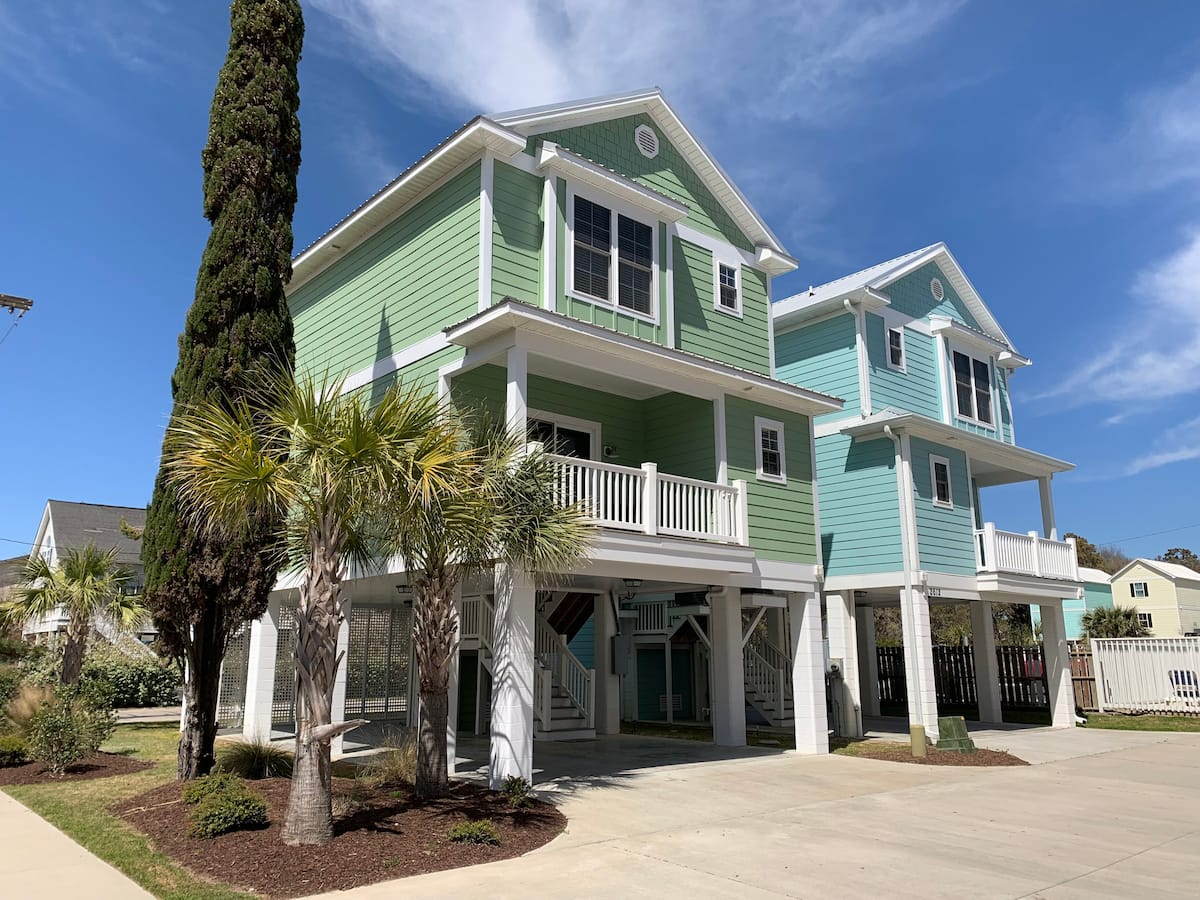 Rent Now
$211/avg nightly
This home is one of the newest in the southern Myrtle Beach area and includes many modern amenities, like granite countertops and stainless steel appliances. The owner actually tracked how many steps the house is from the beach (450 depending on your gait)! This also includes access to a community pool.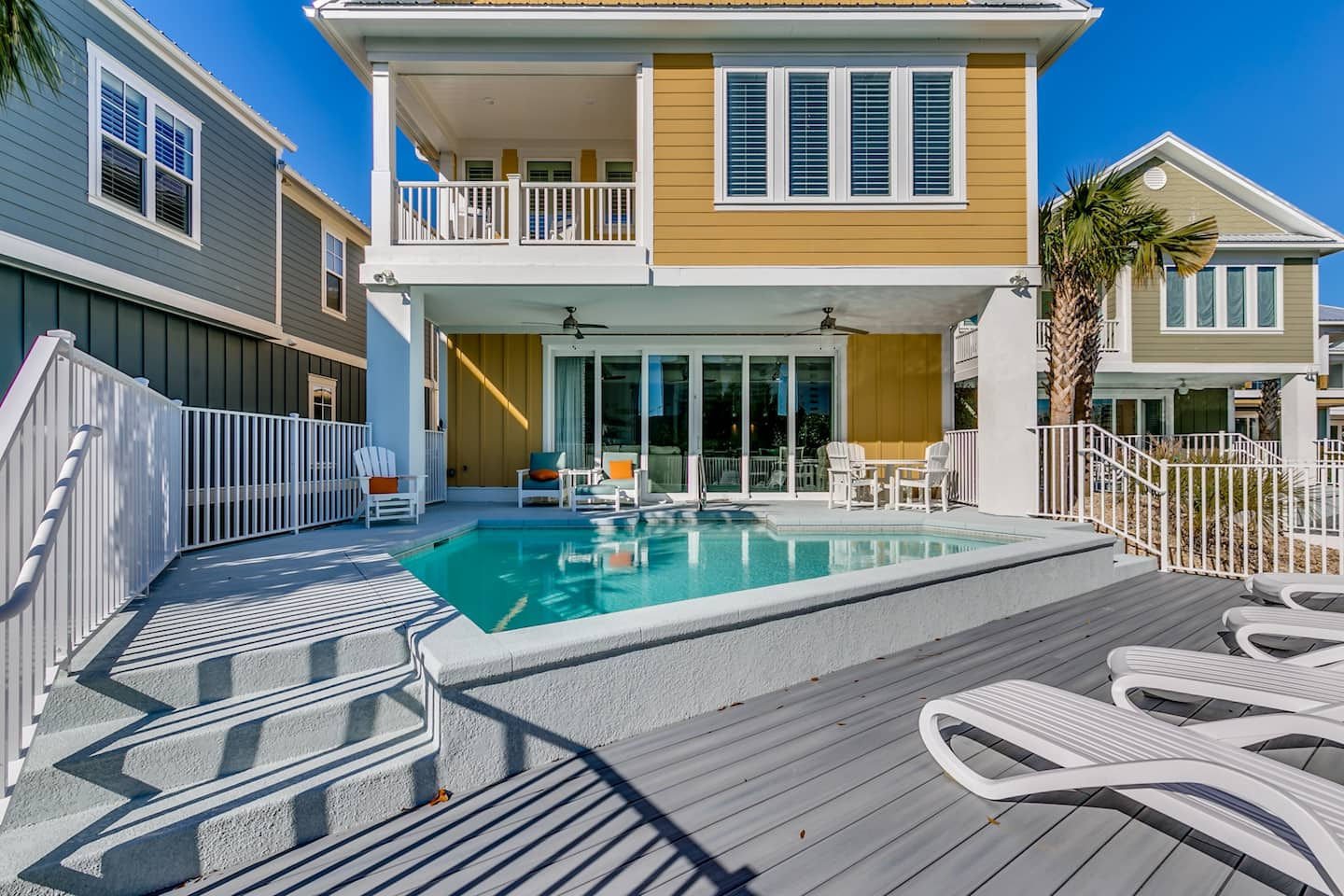 Rent Now
$451/avg nightly
This luxury home is located in the North Beach Plantation neighborhood and includes all the activities this community offers, like golf cart service, a sauna and spa, and 2.5 acres of water sports. In addition to the community amenities, this home also has a private pool and each bedroom has its own private full en suite bath.
Rent Now
$664/avg nightly
The Beachcomber is a beautiful family-friendly home located on the Golden Mile in Myrtle Beach. The first floor screened-in porch and second floor sunroom both offer stunning Atlantic ocean views. This home sleeps up to 16 people and allows pets under 50 lbs, so book your family getaway today!
Rent Now
$700/avg nightly
The Southern Grace vacation home is located on central Myrtle Beach, just steps away from the beautiful sand. This large home sleeps up to 10 people, includes all the amenities you may need while away, and is decorated like a page right out of Southern Living.
Rent Now
$1,499/avg nightly
Bedrooms: 5
Baths: 3
Maximum Occupants: 13
The Paradise Sands Home sits directly on the sandy beaches and is only two blocks from the pier. Ditch your car once you arrive, because everything you'll want to experience is quickly walkable. This home was renovated for the 2020 season and prides itself on its five-star ratings across the board.
Best Splurge Home
Rent Now
$2,120/avg nightly
The Atlantis home is the ultimate vacation home rental in Myrtle Beach. It sleeps up to 22 (!) people, so round up the entire family and prepare for luxury. It has a huge private pool, jacuzzi, and even its own kiddie pool. The 5,700-square-foot home has plenty of entertainment options for everyone, including a dedicated game room!
Would you like your vacation home rental featured on TravelAwaits?
For further reading about visiting Myrtle Beach, check out: