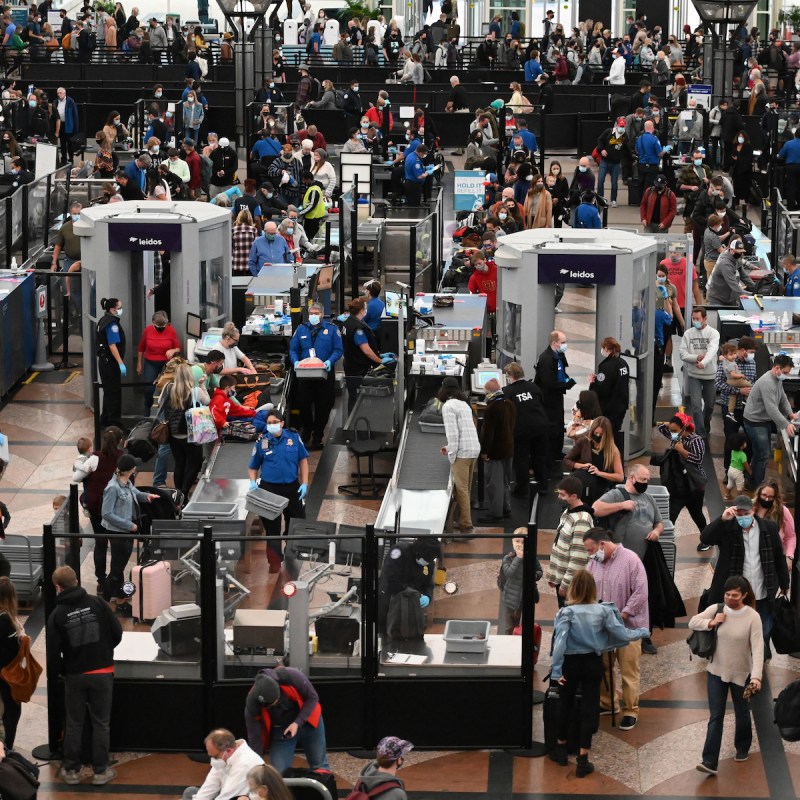 The Transportation Security Administration said it is anticipating a "busier than ever" Thanksgiving travel season this year. In Monday's press release, the agency said it is preparing to screen some 30 million passengers between Nov. 17 and Nov. 28.
David Pekoske, TSA's administrator, explained that the agency has been working closely with airlines to keep wait times under 10 minutes for TSA PreCheck and 30 minutes for standard screenings. 
According to the announcement, three of the busiest days of the year are typically the Tuesday and Wednesday before Thanksgiving and the Sunday afterward. On those days, the TSA expects 2.6 million, 2.7 million, and 2.9 million, respectively.
Last week, the largest domestic airlines released travel forecasts on par with the TSA's prediction. In that two-week period, United Airlines expects 5.9 million passengers, American Airlines expects 7.8 million, and Delta Airlines expects 6 million.
For those traveling by air during the holiday, the TSA recommends:
Preparing ahead of time by checking prohibited items;
Bringing acceptable forms of ID;
Arriving at the airport early;
Familiarize yourself with your local airport's screening technology; Ask for passenger support ahead of time;
And, showing gratitude to frontline workers.