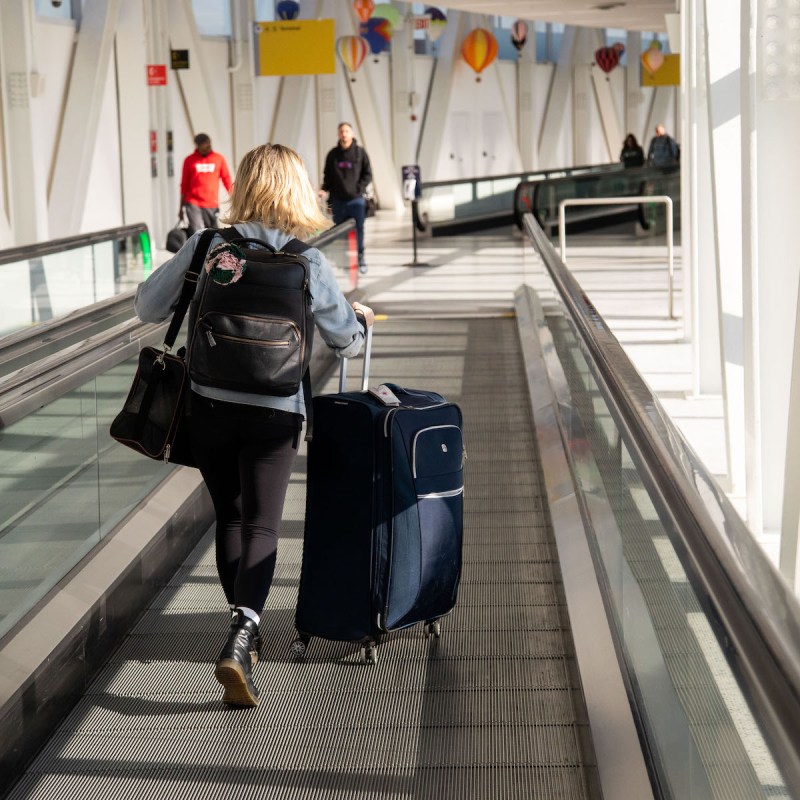 Three of the four largest airlines in the U.S. say they predict air travel for this year's Thanksgiving to be one of the "busiest ever" as they're each gearing up for millions of travelers to fly during the travel period.
Airline officials say part of the reason for the increase in demand is that people working remotely spread out their travel plans, so demand is less on concentrated peak days. However, it also means that the travel season spans nearly two weeks.
Comparatively, the federal government recorded more than 30.7 million people flying between Nov. 17-30 last year, which averaged out to about 2.2 million passengers per day.
The Chicago-based United Airlines expects it to fly more than 5.9 million people during the holiday period. That figure is almost 5% higher than the number of United passengers in 2019 and 13% higher than 2022. To meet that demand, United has added more than 550,000 extra seats and plans to fly more than 3,900 flights per day. A few weeks ago, United also rolled out a new seating program, dubbed WILMA, which it says it more efficient.
The Fort Worth-based American Airlines expects a total of 7.8 million passengers, which is about half a million more than last year. To meet that demand, American has scheduled more than 70,000 flights. David Seymour, American's chief operating officer, assured customers that operations will go smoothly with American's more than 130,000 team members working the flights.
The Atlanta-based Delta Airlines expects more than 6 million passengers during the travel period. Delta chief executive officer Ed Bastian told Today that "our people are ready" and explained that the entire industry is now fully capable of handling the post-COVID demand. "At Delta, we're ready. We've hired 35,000 people over the last couple of years. They're trained, they're ready, and we're running a great airline," Bastian said.
Although the Dallas-based Southwest Airlines has not released estimates for the Thanksgiving travel season, the company said it has invested millions of dollars and hired thousands of new employees since last December's meltdown, which resulted in the cancellation of nearly 17,000 flights.