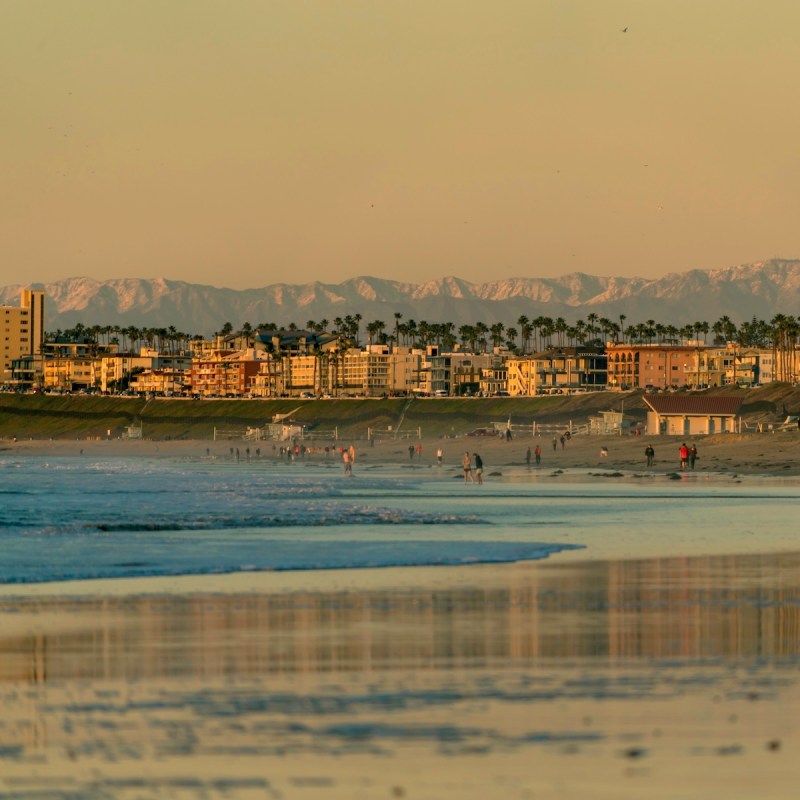 Just a 15-minute drive from the Los Angeles International Airport, Torrance is often overlooked as a travel destination in favor of its more famous neighbor, Los Angeles. It is known as the hidden gem of Los Angeles County. This vibrant city has a surprising small-town feel, especially in its charming historic downtown and the parks and residential areas surrounding it. I recently visited the city and fell in love. It is the perfect combination of small-town charm and big-city amenities.
I participated in a press trip with Discover Torrance, which provided lodging, meals, and an itinerary. All opinions are my own.
6 Fun Things To Do In Torrance, California
Torrance Historic Downtown
During my visit, I saw beautifully restored historic buildings with shopping and restaurants, and parking downtown was rather easy. Begin your day with a stop at the Torrance Bakery. This family-owned business is a local favorite for pastries, coffee, and outdoor dining, and it's the place to purchase a cake for a special event. Just a short walk away is El Prado Park designed in 1912 by the famous Olmsted Brothers. This lovely tree-lined park is a perfect spot to enjoy your coffee and pastries.
Torrance Historical Society and Museum
The Torrance Historical Society and Museum will immerse visitors in the history of this lovely city with permanent exhibits, walking tours, and special events. Fans of Louis Zamperini, and the book and movie Unbroken, will love the section dedicated to him. His family donated a variety of his own personal memorabilia. The museum is a former library and was built with WPA funds in 1936.
Torrance High School
The iconic Torrance High School is worth a photo stop. The campus is stunning and its unique Renaissance architecture has made it a favorite filming destination for Hollywood producers. Fans will recognize it from the TV shows Beverly Hills 90210 and Buffy the Vampire Slayer. Louis Zamperini broke many records while running for the school's track team.
Torrance Certified Farmers' Market
The Torrance Certified Farmers' Market is held year round and is foodie heaven. The variety is amazing with fresh produce brought in each week from 60 local California farms. Fruits, vegetables, nuts, honey, eggs, and so much more are available on Tuesdays and Saturdays each week at Charles H. Wilson Park. In addition to the farms, local makers have packaged food goods ready to go. Plant lovers will enjoy the diversity of nursery stock and freshly cut flowers. There is a good chance you will find produce from the market on your plate at a restaurant the same night. Local chefs frequent the market, hunting for the freshest ingredients. While at the park, check out the Wilson Park Annenberg Tree House, a universally-accessible tree house in a California public space.
Del Amo Fashion Center
The Del Amo Fashion Center is a large shopping center with over 250 stores. It has a coastal chic vibe with great indoor and outdoor spaces, lots of natural lighting, and unique features like living green walls. The shopping is diverse with a great variety. There is plenty of parking including four parking garages.
One doesn't usually think of the mall for fine dining, but Del Amo has a variety of great restaurants including Din Tai Fung — a world-renowned and Michelin-starred restaurant. Make sure to try the Market Broiler Grille, famous for fresh dock-to-plate seafood and its eclectic menu. The scratch kitchen, locally sourced ingredients, and elevated wine list make for one special meal.
Madrona Marsh Preserve
It is hard to believe that such an island of wilderness exists amidst the city of Torrance, but the Madrona Marsh Preserve is one such place. It is a vernal marsh that thrives from the winter and spring rains. This urban oasis provides a habitat for a variety of birds, insects, and wildlife. Take some time to walk the trails through the marsh. Across the street is the nature center where you can learn more about the Madrona Marsh and the animals, plants, and insects that call it home. The Walk Through Time murals visually share the history of the region from prehistoric times up to the present.
Visit Discover Torrance to learn more about the city. During my visit, I stayed at the Best Western Plus Avita Suites, which is close to the Del Amo Fashion Center and conveniently located to everything I wanted to see in Torrance. During your visit, check the Discover Torrance site for events. You'll find everything from cooking classes at local restaurants to Buffy the Vampire Slayer-themed events. You won't regret planning a trip to this hidden gem just outside of Los Angeles.