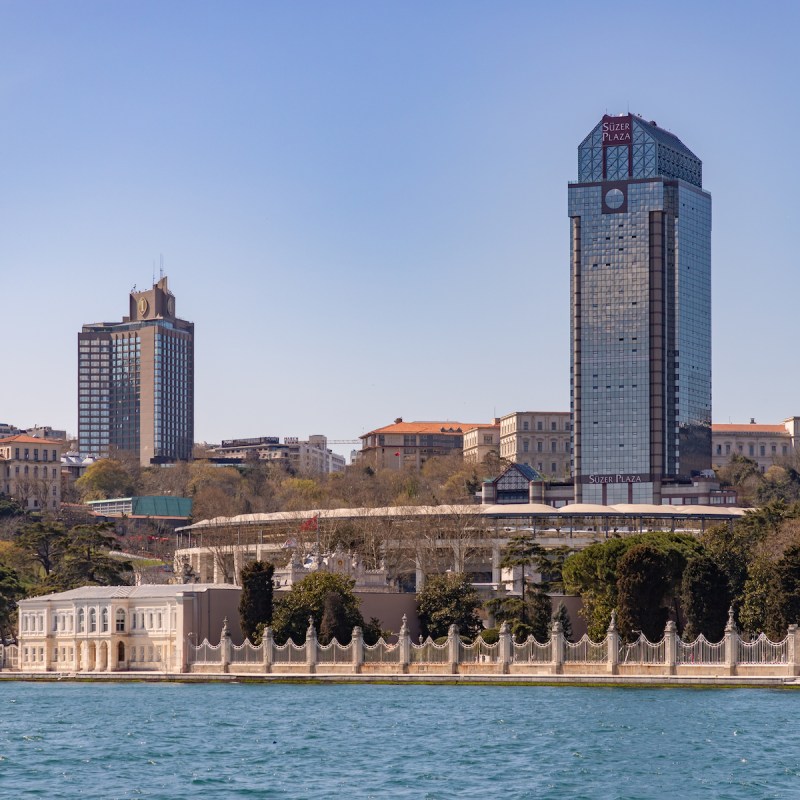 There is something about Istanbul that draws the crowds, with international tourists totalling nearly 44.6 million in 2022 alone. The city wows with its stunning setting along the Bosphorus and Golden Horn, the history, the ancient bazaars dating back to the days of the Silk Road, the many cafés and restaurants, and the juxtaposition of modern, old, European, and Asian.
Istanbul is used to catering to illustrious international visitors, after all, it has always been a trading hub. If you are after a stay with a bit of luxury, superb service, and unique views and locations that take your breath away, Istanbul can certainly come up with the goods.
While nearly every brand of luxury hotel has a property in Istanbul, there are some that are better than others, for often just small and particular reasons. So, here are my personal favorite luxury hotels in the city, tried and tested, and chosen for their pampering potential, their location, and their history. They all reflect Istanbul in their own way, offering something special for a memorable stay.
1. Pera Palace Hotel
The Pera Palace Hotel lies in the heart of the Beyoğlu (Pera) district, on the so-called modern side of Istanbul. It's steps away from the Galata Tower and the famous shopping street Istiklal Avenue. The Pera Palace is in a league of its own; a historic hotel that boasts the first elevator in Turkey, still functioning today. Every guest is allowed to ride up to their floor once upon arrival to experience the historic mode of transportation, but not to exhaust it completely. 
The Pera Palace has welcomed heads of states, and so many famous names, that most rooms have names rather than numbers to remember those who stayed here before. I stayed in the Greta Garbo room, oozing with subdued elegance suitable for a movie legend. Probably the most famous guest, though, was Agatha Christie, who wrote parts of Murder on the Orient Express in her room, making the Pera Palace a literary landmark in Istanbul.
Staying here is special. The extraordinarily nattily dressed doormen welcome you like royalty and history is palatable at every corner. The beds with their crisp cotton are the best I have ever slept on. Believe me when I say that I in fact tried to find out where the mattress and bedding were sourced from. Sadly, they seemed to be bespoke, so I probably saved myself a lot of money.
2. Four Seasons Sultanahmet
When is a prison not a prison? When it has been reinvented as a luxury hotel so lovely that you'd love to stay confined within its walls for a fair while. In the middle of Istanbul's oldest district and the city's most visited sites — the Hagia Sophia (Aya Sophya), Blue Mosque, Topkapi Palace — and everything else right outside your hotel, this is undoubtedly one of the best places to stay for first-time visitors to Istanbul.
On the same stretch of land as the Sultan's main palace right next door, it is not surprising that the views from the roof terrace are to die for. They offer a 360-degree view across the Bosphorus, Golden Horn, Galata, the Sea of Marmara with its Princes's Islands, and more. The rooms and suites are not at all reminiscent of the former cells, but comfortable, sumptuously decorated, and spacious. But for utter peace and quiet, opt for a room facing the wonderful courtyard gardens rather than the street. And for that extra bit of Turkish style and luxury, some suites offer a personal little marble hammam and your own private steam room.
3. Kempinski Ciragan Palace
When your view is of the waters of the Bosphorus twinkling and the little Ortakoy Mosque snuggling underneath, then really, the hotel is nearly secondary. But this is the Ciragan Palace, the Palace of Light, and former second or third home of the Sultans of Constantinople. The property certainly matches the view. I have been lucky enough to have stayed in some amazing hotels around the world, but this one is right at the top.
Its newly renovated rooms and facilities — designed by local star-designer and Ottoman history expert Serdar Gulgun — and restaurants are stylish with the perfect mix of Ottoman design and modern touches.
That said, there is a separate block, the original old palace itself, where you really can channel your inner Sultan. The Sultan's Suite, for example, has welcomed celebrities such as Oprah and comes complete with a hammam, living room, bedroom suite, guest room, and a telescope placed so you can zoom in on all the boats sailing past.
The Ciragan Palace's rooms and suites come in all shapes and sizes, but you need to opt for one with Bosphorus views; preferably the deluxe room with a double balcony, such as room 159. And with the scrumptious pistachio Turkish delight in your room, together with various other snacks refreshed daily, you will never want to leave. But should you want to, the market around the Ortakoy Mosque and its ferry stop are within easy walking distance, connecting you with old, new, and Asian Istanbul sights.
4. Raffles Istanbul
What we as tourists and travelers often forget, and especially in Istanbul, is that a city is not only made up of its historic sights. Istanbul is not just an ancient destination, but also a vibrant modern city with people going on with their daily lives, shopping, eating, and doing business. They rarely ever visit old Istanbul. Enter the Raffles Istanbul. It is located in the Besiktas neighborhood high on a hill looking across the Bosphorus and the city, alongside the high-end Zorlus Centre.
The hotel itself is a modern high-rise, allowing for amazing views across to the Asian side with its gigantic Turkish flags fluttering, its bridges, and the sleek television tower. The rooms and suites are luxury pure, with every suite equipped not only with dressing rooms, bathrooms of unreal proportions, and living, office, and sleeping spaces; but also an original Eames Lounge Chair and Ottoman to recline in and look out across the city panorama. If you opt for a corner room or suite — such as suite 2002 on the 20th floor — you get a balcony that wraps around the entire corner for endless lounging.
5. The Ritz-Carlton, Istanbul
Despite having been a luxury destination in Istanbul for more than 20 years now, the Ritz-Carlton Istanbul is still going strong today, continuously winning accolades. I first stayed there shortly after it opened, which seems like a few lifetimes ago, but I am pleased to say that the sheen has certainly not worn off since. Located in the Dolmabahce neighborhood — just a little uphill from the Dolmabahce Palace and within easy walking distance of shopping around Taksim Square — the hotel is slightly off the beaten path but still perfect for exploring.
Located on the top floors of a tall building, the views are superb and none are better than those from the rooftop pool. The rooms and suites are a perfect mix of understated elegance but with a colorful dash of Ottoman sumptuousness. While some look out across the Bosphorus, in this case, the city views are superb too. Add an absolutely enormous spa and Turkish bath area, plus the never-waning Ritz-Carlton service, and you are in for a treat.