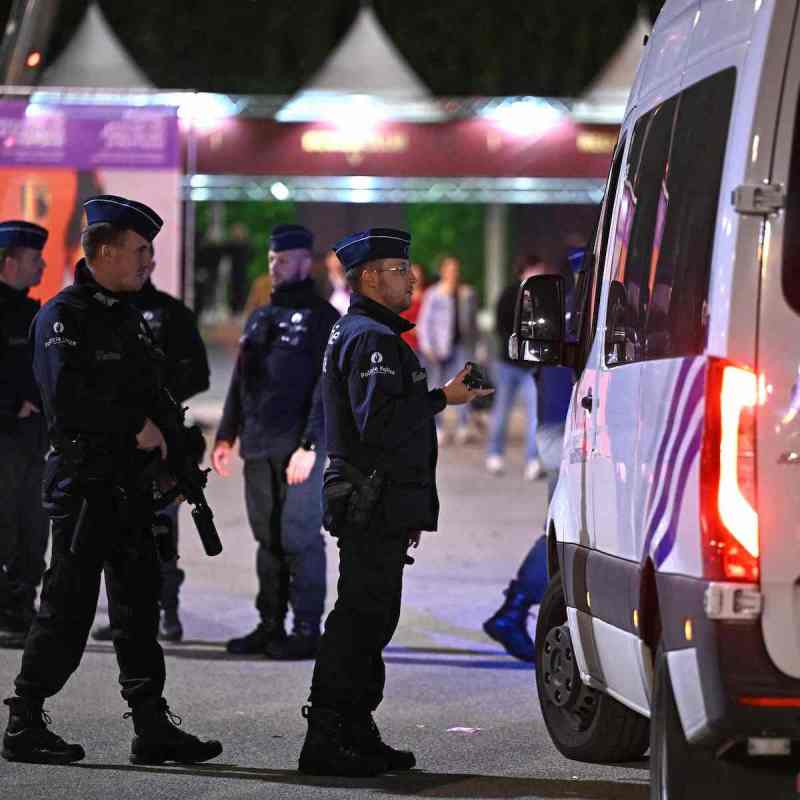 Belgium authorities said police killed the man responsible for triggering a terror alert Monday after he shot to death two Swedish nationals in Brussels.
According to the announcement, a witness saw the suspect in a café in Schaerbeek, a town just north of Brussels, around 8 a.m. on Tuesday. When police tried to intervene, they shot the man, and emergency services were unsuccessful in their attempt to resuscitate him. 
The man, who was confirmed dead at 9:38 a.m., was not identified by name. However, authorities said that he had a bag of clothes and a military weapon.
Monday's incident forced the country to raise its terror threat alert to the highest level available. Authorities with the country's National Crisis Center explained that the gunman shot the two men and injured a cab driver in the city center just after 7 p.m. Belgium time.
The incident occurred about 3 miles (or 5 kilometers) from the King Baudouin Stadium, where about 35,000 fans were watching Belgium play Sweden in a soccer match. The stadium was evacuated halfway through the game because of the shooting.
Authorities explained what triggered the alert was they received a claim on social media that the victims were attacked because they were Swedish. The person making the claim also said he was inspired by the Islamic State terror group.
Because of the violence and the claims, the incident automatically triggered a Level 4 alert for the Brussels metropolitan area, meaning that there was a "very serious and imminent" threat. During the alert, authorities advised people to listen to emergency services and return home immediately.
Authorities added there was no indication "at this time" that the attack was linked to the Israeli-Palestinian conflict, which has sparked international concern and led to the near complete shutdown of travel to Israel. 
Belgium's prime minister, Alexander De Croo, called the incident a "harrowing attack" and "terrorism" on social media. He added: "My deepest condolences to the relatives of this cowardly attack in Brussels."
As of Tuesday morning, the U.S. State Department has not updated its travel advisory for Belgium. However, it remains at Level 2, advising citizens to "exercise increased caution" due to the risk of "terrorism."
Authorities said that the shooting incident is under investigation by the Public Prosecutor's Office of Brussels.
Article updated on Oct. 17, 2023, at 11 a.m. Eastern