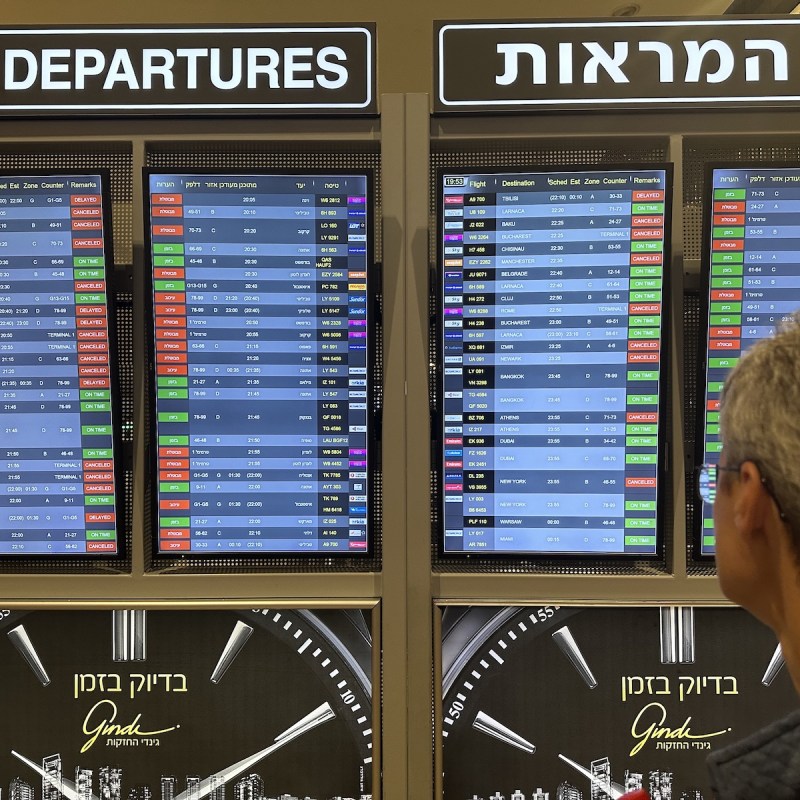 The Hamas-led attack against Israel and the military action that followed has disrupted hundreds of flights and forced more than a dozen major airlines based in the United States and abroad to adjust operations in the country for the coming weeks.
Nearly 200 international flights out of some 456 scheduled to land this week have been canceled and dozens more have been delayed, according to the flight tracker at Israel's main airport Ben Gurion International, located in Tel Aviv.
In the U.S., American Airlines, United Airlines, and Delta have canceled flights as far out as Oct. 21, but are offering customers refunds or the chance to rebook with different travel dates before Oct. 21 as well.
European companies like Air France, Virgin Atlantic, and Lufthansa Group have all canceled flights scheduled to arrive in Tel Aviv this week.
In a statement, Air France said: "The airline is constantly monitoring the geopolitical situation in the areas served and overflown by its aircraft in order to ensure the highest level of flight safety."
The German-based Lufthansa — which owns Lufthansa, Swiss, and Austrian — called security a "top priority" and said officials are monitoring the "security situation in Israel intensively."
Asian companies like the Turkish Pegasus and Hong Kong-based Cathay Pacific canceled their flights to Tel Aviv, which were scheduled to land on Oct. 10 and Oct. 12. The company added that it will continue monitoring the situation before updating flights scheduled to land on Oct. 13 and Oct. 15.
Other airlines like TUS Airways, which promotes flights to only a few destinations, including Tel Aviv, said it will rebook passengers to or from Tel Aviv from Oct. 11 to Oct. 31 with no rebooking charge.
Despite the widespread disruption, Israel's Ministry of Foreign Affairs told its citizens on social media that "Israel is open for outgoing and incoming flights."
"The Israeli companies continue to maintain regular flights, and flights from several hubs are also increasing," the agency said, adding, "These are commercial flights, a ticket must be purchased accordingly."