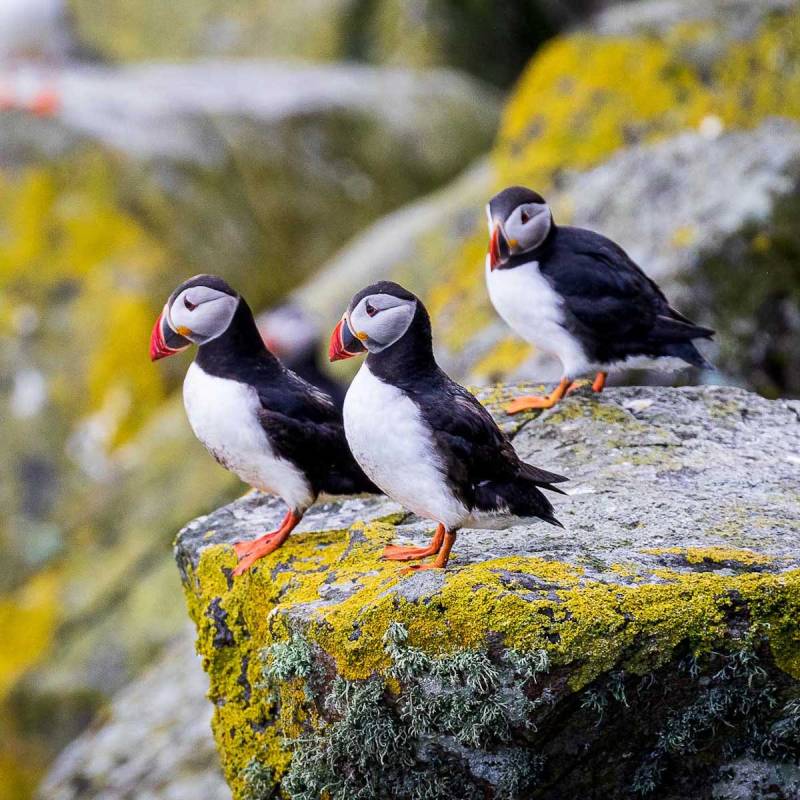 What I love most about cruising around Europe is the huge choice in types of cruises you can go on. Because Europe includes hot and sunny destinations like Spain and Italy, and cold and interesting places like Scandinavia and Scotland, you can take a very different cruise each time around Europe. You can pull up in pretty ports in Greece and swim from the boat and you can sail around the shores of Scotland and take a cold water plunge — if you're brave enough.
The coastlines of Europe are vastly different to one another and the types of cruises you can take are too. River cruises, yachts, island cruises, and large fun-packed cruise lines all sail around these shores. Plus, you can start your cruise in Europe and sail off beyond the continent, and then return after an adventure.
Here are my 7 favorite cruises in and around Europe.
1. Starclippers
Rome Round Trip
This seven-night cruise begins and ends in Rome, visiting Lipari, Sicily, Amalfi, Sorrento, and Ponza. What I love about the Starclipper cruises is they are informal and casual — you dine with other guests or by yourself, you don't have a set table for meals, and you can wear what you like as there's no dress code. But at the same time, the interior of the ship and the cabins are sophisticated and semi luxurious, so it feels casual and chic all in one go.
This particular cruise is on the Starflyer, which has two pools and a sun deck. There's no entertainment on board, though there might be some games in the evening, but children are welcome over the age of 6 months. I love these small-yacht ships that can get you into ports the larger cruise ships can't, and this one is a beautiful ship with an atmosphere of relaxation and easygoingness. You can even join with the crew and help to sail the ship if you like.
2. French Waterways
Hotel Barge Prospérité: Côte D'Or
If you like things really intimate, you can book a six- or eight-person cruise with French Waterways and have the barge to yourselves. This one is a canal cruise in France, but they also offer river cruises. The rooms on the barge are hotel standard and there's a sun deck and a hot tub on board. The cruise ambles along the canals in the Côte d'Or, stopping off for a walking tour in Dijon, shopping and markets, and wine tasting at a vineyard.
This is a really relaxing way to cruise in France with family or friends, but you can't book onto this cruise as a single person or a couple. This is a chartered barge that is priced for the maximum number of people it sleeps — six or eight. If you're experienced, you can also choose to pilot the boat yourself.
3. G Adventures
Sailing From Split To Dubrovnik
Sailing along the Dalmatian Coast is a unique experience and visiting Croatia is a trip full of historical sites and exploration. The yachts you'll travel on with G Adventures give you a truly small-boat experience. If you want a luxurious cabin and lush interiors, this isn't for you, but if you want a sense of adventure and an authentic sailing experience, this is definitely it.
The yacht accommodates a maximum of eight people, but you don't have to be a part of the group, you can book onto this as a single person or couple. Note: If you book a solo trip, you will be sharing your cabin with someone else. It's also worth noting that you'll need a medium level of physical fitness to take part in the activities on this tour, which can include kayaking and hiking.
This is a self-catering trip, and while there's plenty of opportunities to eat at the destinations, there aren't any meals offered on board. This also means that when you eat your own food on the ship and/or cook for yourself in the kitchen, you are expected to tidy up after.
4. Hebridean Adventures
Hebridean Island Odyssey
Sailing on board the MV Hjalmar Bjørge with the Northern Light Cruising Company, Hebridean Adventures brings you a trip like no other around the Hebrides Islands in Scotland. This nine-night cruise stops at Mull, Coll & Tiree, the Small Isles, and the Isle of Skye. Most people who take this cruise are wildlife enthusiasts and are sailing with the hope of spotting dolphins, puffins, eagles, and more. But even if you only have a passing interest in wildlife, this is a stunning way to get a bit closer to it.
Facilities are limited on board and the cabins are no-frills, with some only including bunk beds. You do have to share bathroom facilities, which is a challenge for some people, but guests are all aware of this and are very considerate. The onboard chef is a real plus on this cruise and they cater for any dietary requirements, cooking all meals fresh every day. The boat might be basic, but the scenery is breathtaking and it's a unique type of cruise.
5. Celebrity Cruises
Egypt & Israel
Beginning in Athens, Greece, this 10-night cruise with Celebrity Cruises will stop off at Israel and Egypt before returning to Athens. There are 3 days at sea on this cruise, and on board the Celebrity Infinity, there's a casino, an art gallery, a sun deck, indoor and outdoor pool areas, a spa, tennis, nightlife, and restaurants and bars.
This is a large cruise ship experience with capacity for 2,170 people. Rooms are hotel standard, some with verandas, and the experience of being on the ship is as much a part of the trip as exploring the stop-off destinations. The cruise gives you the perfect mix between Europe and a little further afield. For anyone who hasn't strayed beyond Europe before, it's a great way to get a taste of Egypt and Israel.
6. Variety Cruises
Italy & Malta
Beginning in Naples and sailing along the coast of Italy and around its islands, this small boat intimate cruise with Variety Cruises ends on the 8th day in Malta. At first, I thought it was unusual to end in a totally different place than where the cruise began, but actually, I loved the chance to get to know somewhere separate from the starting point.
The ship has capacity for 44 people and is a laid-back experience with just a sundeck, informal restaurant, bar, and swim platform. Most of your time is spent off the boat, exploring parts of Italy tourists don't usually visit, and that's the real draw with these small-boat cruises. These are ports large cruise ships can't enter, so you feel like you're on a voyage of discovery. Rooms are comfortable and pleasantly decorated and designed, but you won't be spending much time in them. The Italian islands and Malta are beautiful places to explore.
7. Princess Cruises
Grand 11-Day Mediterranean
This big cruise ship experience with Princess Cruises begins in Rome and travels to Greece, Turkey, Sicily, and Mallorca, ending in Barcelona, Spain. Aboard the Sun Princess ship, it's all about fun on a large scale, with climbing walls, swimming pools, a spa, bars, cafés, restaurants, evening entertainment, and kids clubs.
It is aimed at families and there's lots for all ages to do, but it's also a great cruise to take as a couple or by yourself. There's something going on all the time, but you can still find some quiet time on the sun deck. There's 3 days at sea on this 11-day cruise and you'll certainly never get bored. I love the stop-offs and visits to four different countries, with some really diverse excursions offered at every stop.