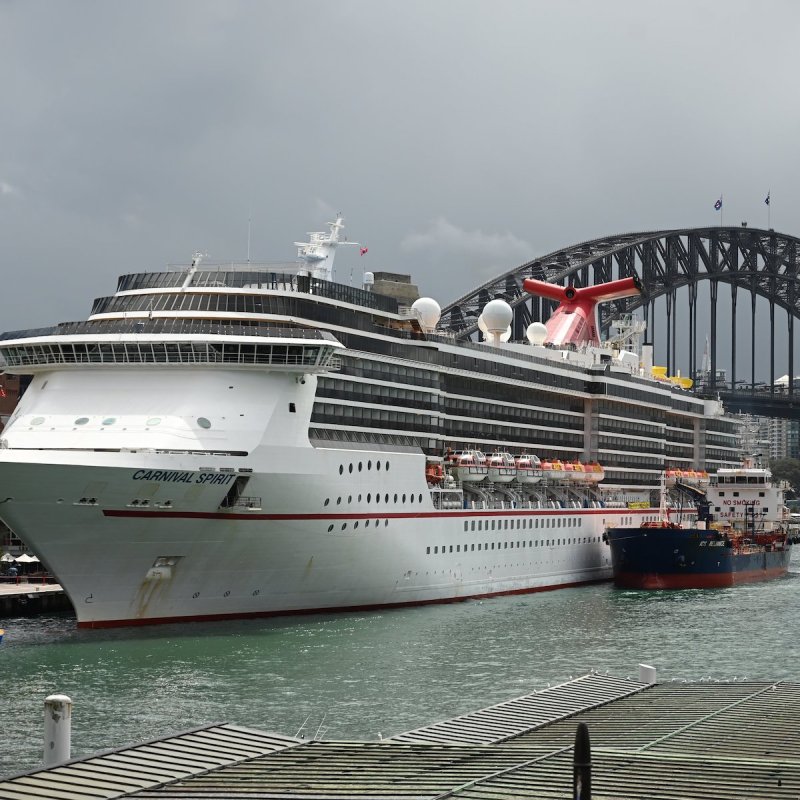 An Australian court ruled in favor of the plaintiffs in a class action lawsuit against Carnival Cruise alleging the cruise line was negligent in its initial handling of the coronavirus outbreak.
In Wednesday's ruling, Justice Angus Stewart described the many ways the company failed in its responsibilities to protect passengers aboard the Ruby Princess cruise ship, which departed from Sydney, Australia, back in March 2020, the start of the pandemic. 
Stewart agreed with lawyers representing the class who argued that Carnival breached consumer guarantees outlined in the Australian Consumer Law because the company failed to take precautions that would have kept passengers safe and protected from contracting the virus. As a result, 28 people fell ill and later died. 
Stewart wrote that Carnival "knew or ought to have known about the heightened risk of coronavirus infection on the vessel, and its potentially lethal consequences, and that their procedures for screening passengers and crew members for the virus were unlikely to screen-out all infectious individuals."
The justice added that Carnival did not provide any evidence about how burdensome canceling the cruise would have been for its business and therefore should have canceled the cruise. He called the company "negligent and in breach of their duty of care" for not canceling it.
Susan Karpik, a New South Wales resident and lead plaintiff in the case, contracted COVID during her voyage, which caused physical ailments as well as emotional because her husband caught the disease as well. Her husband, Henry Karpik, was hospitalized for nearly two months and almost died.
The court awarded Karpik more than $4,400 for her out-of-pocket medical expenses as well as damages for distress and disappointment. In a statement through her attorneys, Karpik called the ruling "only a partial win" because so many people died because of the outbreak. "There are many individuals and families who will never recover from this loss," she said. 
Karpik's attorneys, Shine Lawyers, said this case was the first class action to sue a cruise company and win, and argued that Carnival should now pay damages to all of the 2,651 passengers who were on the Princess Ruby.
Although the court ruled in favor of the class, it's still considering Carnival's argument to exclude 696 passengers from the class on the grounds that they waived their right to a class action lawsuit when they signed the U.S. Terms & Conditions contract.