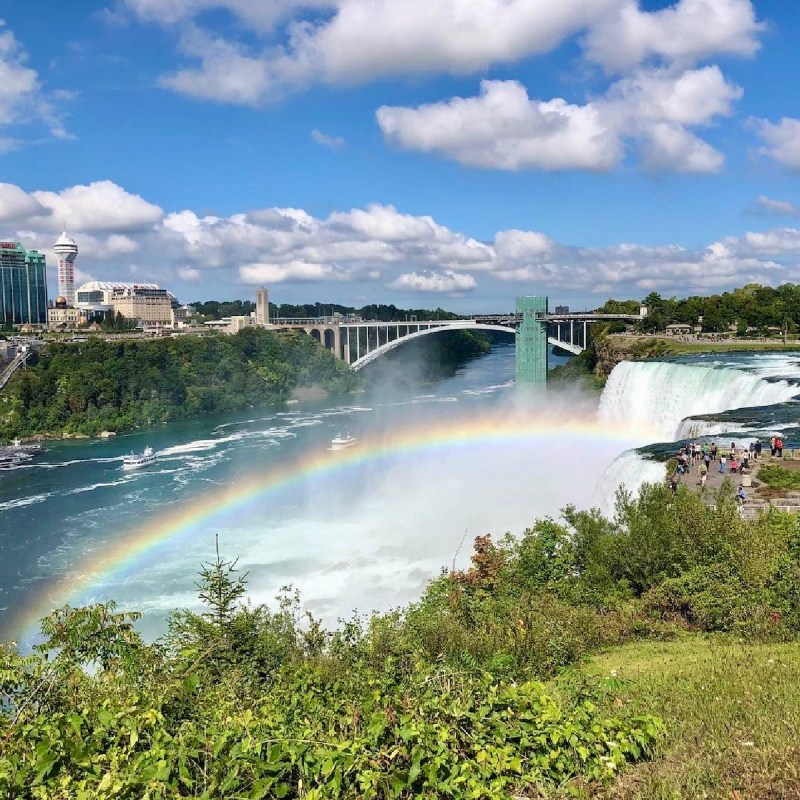 Taking a cruise is an excellent way to explore the country and world without the hassle of constantly packing and unpacking. The U.S. offers a variety of cruises, both on the ocean and river, that cater to different interests, ranging from exploring the wonders of Alaska to savoring the Pacific wine country.
With so many options, finding a cruise that fits your itinerary and budget is easy. In this post, I will share the 11 best cruises in and around the U.S. for seeing the wonders of our country and having an unforgettable vacation. Here they are, in no apparent order.
1. New England/Canada
Holland America offers several New England and Canada cruise options, including a 10-day getaway from Quebec City to Fort Lauderdale or a 6-to-8-day journey from Boston to the culturally rich Montreal or Quebec City. The latter option includes stops in Bar Harbor, Maine; Charlottetown, Prince Edward Island; Halifax, Nova Scotia; Sydney, Nova Scotia; and back.
If you prefer a more extended cruise with more days at sea, Holland America has a 10-day itinerary from Quebec City to Fort Lauderdale with stops in Port Canaveral, Florida, and Portland instead of Bar Harbor, Maine.
Highlights Of New England/Canada
These Holland America cruises are ideal for those seeking fall foliage, sandy beaches, fresh seafood, the iconic Peggy's Cove Lighthouse, the Anne of Green Gables house and farm, and the East's most famous attraction — Acadia National Park. I found the 8-mile Confederation Bridge on Prince Edward Island truly fascinating. It stands over the Northumberland Strait and costs $50.25 to cross.
Fun Fact: Confederation Bridge is the longest bridge in the world over icy waters.
2. California Coastal And Wine Country
Princess Cruises offers several itineraries, with my favorites being California Coastal or the Pacific Wine Country and Coastal, with stops in San Francisco and Santa Barbara, ending in Vancouver, Canada. The 7-day itinerary, which currently runs less than $500 for an inside cabin, is particularly popular. It has been named "Best Cruises from the West Coast" by Cruise Critic.
The California Coastal departs Los Angeles and stops in San Francisco; Astoria, Oregon; and Seattle, and ends in Vancouver. Princess Cruises offers a variety of onboard amenities, such as culinary experiences, the best afternoon tea at sea, and Broadway-style entertainment.
FYI: I've been on 54 cruises and this is one of the two I couldn't get into a port due to the weather. In this case, it was Santa Barbara and because of the fog. Don't be discouraged when these things happen; the cruise line's #1 priority is keeping you safe, so you have to roll with the punches.
3. Alaska
Carnival Cruises takes you on a 10- or 11-day journey to wondrous Alaska, departing from Seattle or San Francisco. Expect breathtaking views of natural wonders such as glaciers, fjords, and Alaska wildlife, namely bears, moose, and whales.
This Alaska itinerary boasts stops in Juneau and Ketchikan where you can explore charming towns and embark on exciting excursions. Carnival Cruises emphasizes fun and entertainment and is one of the many cruise lines that sail to Alaska.
4. American Rivers (Multiple)
Viking River Cruises offers an exciting journey from Minnesota's Lake Itasca to the Gulf of Mexico along the Mighty Mississippi River. Three options for the American rivers that I found intriguing were Heart of the Delta (New Orleans to Memphis), America's Heartland (St. Louis to St. Paul), and America's Great River (St. Paul to New Orleans). The journeys take you through iconic landmarks and scenic spots, including the St. Louis Arch, Mark Twain's boyhood home, and Civil War battlefields.
Viking River Cruises is ideal for those interested in history, culture, and scenic landscapes, with onboard activities such as lectures, workshops, and demonstrations. All guided tours are included.
5. Columbia And Snake Rivers
The Columbia and Snake Rivers cruise with American Queen Voyages is a must-do for anyone interested in American history. This cruise follows the path that Lewis and Clark once charted through dense forests, rocky shorelines, and rich wine country.
Departing from Richland, Washington, or Portland, Oregon, this cruise is a bit pricey but well worth the investment for its educational enrichment and natural beauty. Learn about the Native American history of the area, take in breathtaking views of the Columbia River Gorge, and indulge in delicious regional cuisine.
6. Cumberland And Tennessee Rivers
Immerse yourself in the charm of small-town America and the Great Smoky Mountains on a cruise down the Cumberland and Tennessee Rivers with American Queen Voyages. With all guided tours, Wi-Fi, beverages (including alcohol), and a one-night pre-cruise hotel stay included, this trip offers the ultimate vacation.
Learn how to get a National Parks senior pass before you go.
Highlights Of The Cumberland And Tennessee Rivers
Expect moonshine, Civil War historical sites, country music, Nashville traditions, and the birthplace of the blues — Memphis. While in Memphis, visiting the one and only home of Elvis Presley at Graceland is a must! I'm most intrigued by seeing Paducah, also known as Quilt City and a UNESCO World Heritage Creative City.
7. Great Lakes
A third cruising option with American Queen Voyages uncovers the grandeur and natural beauty of the Great Lakes (which meet eight states and the Canadian province of Ontario), from Chicago to Niagara Falls. Watch the mesmerizing cascade of Niagara Falls, take a horse-drawn carriage through Mackinac Island, and soak in the fragrant pine forests of the Georgian Bay.
With carefully selected destinations and daily educational enrichment, this cruise offers a remarkable way to discover America's northernmost wonders.
Highlights Of The Great Lakes
Having been to Michigan's Mackinac Island, this is truly one of the treats on this itinerary. Other highlights include:
Chicago's photogenic architecture
Magnificent Mile shopping
Milwaukee's craft beer scene
The Henry Ford Museum
Traveling through the locks system
8. National Parks And Legendary Rivers
For adventure lovers and nature enthusiasts, the National Parks & Legendary Rivers cruise with American Cruise Lines is a natural fit. This 15-day, 14-night cruise on land and sea takes you through some of America's most iconic national parks: Glacier, Grand Teton, and Yellowstone. Included are guided excursions with an adventure guide, three daily meals, and breathtaking views of the Columbia River Gorge and Snake River, all while enjoying comfortable accommodations and hotels.
This cruise is perfect for those seeking an educational experience or mature adults seeking a once-in-a-lifetime adventure. This might be my future dream cruise itinerary.
9. Mississippi River
A list of the best cruises in the U.S. would only be complete with mentioning a classic Mississippi River cruise. This iconic American river flows through a stunning variety of landscapes, from rich forests to revered southern cities and towns. Enjoy live music, thrilling riverboat casinos, and impeccable southern cuisine on a cruise with American Queen Steamboat Company while taking in the beauty and history of the Mississippi River.
Potential city port visits among these Mississippi River cruise options include Natchez, Mississippi; Cincinnati; Madison, Indiana; Hannibal, Missouri; Dubuque, Iowa; Baton Rouge; and Memphis.
10. San Juan Islands And Puget Sound
A rare and delicious cruise itinerary I found while researching this post is yet another with American Cruise Lines. Have you ever considered cruising in Washington? I know I hadn't. This enchanting 8-day cruise takes you through the San Juan Islands, with abundant wildlife and natural scenery, to the Puget Sound and Butchart Gardens in Victoria, Canada.
11. Olympic National Park
Olympic National Park is another unique cruise with American Cruise Lines that will allow you to witness breathtaking vistas. A few ports of call on this itinerary, or the Olympic National Park one, are lesser-known towns like Port Townsend and Anacortes.