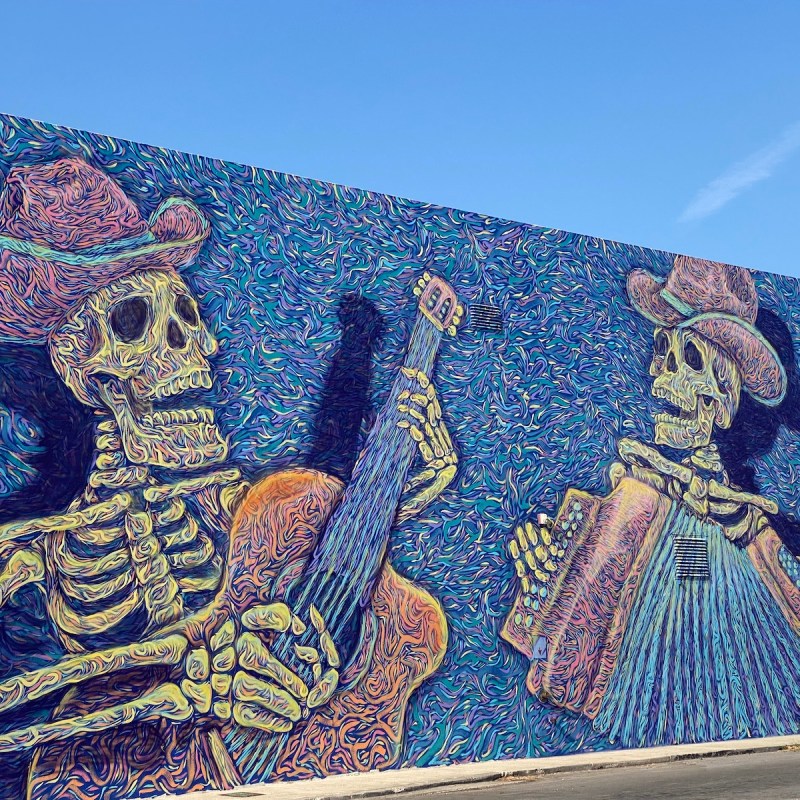 The Texas Gulf Coast Capital, Corpus Christi, is a spectacular beach destination for surfing, kayaking, sandcastles, fishing, and birding. Taste the coastal bend, where you'll find many fresh fish, locally sourced oysters, chef-driven restaurants, Texas barbecue, Tex-Mex, and fabulous food trucks.
Corpus Christi is home to Whataburger's famous hamburger; the Queen of Tejano Music, Selena Quintanilla; actress and model Farrah Fawcett; actress and producer Eva Longoria; and Ashley Kidd, world champion surfer.
Savor the Gulf Coast Capital's seafood flavors while relaxing on a patio overlooking scenic coastal water views with a platter of shrimp and oysters or chef-prepared grilled flounder. Have your catch cooked perfectly at one of the water's edge restaurants.
Here are 10 of my favorite Corpus Christi restaurants in no particular order.
1. Doc's Seafood & Steaks Restaurant
There's no better place to relax, watch the painted sky sunsets, sip a cocktail, and enjoy a waterfront dining experience than from the deck of Doc's Seafood & Steaks Restaurant under the JFK overlooking the Intercoastal Waterway.
Family-owned, Doc's was established in the fall of 2004 by Bill Blankenship, best known as "Doc" on the island. He served a long, distinguished military career and was the highest decorated living doctor in the U.S. Navy with three medical degrees and fought in four wars.
What To Order At Doc's
I zeroed in on the bacon-wrapped shrimp for lunch at Doc's and the award-winning homemade seafood gumbo. Enjoy the day's local catch, gulf coast shrimp made in various ways, and local fresh blue crab or crab-stuffed flounder.
For oysters, get the oysters Rockefeller, a half-dozen baked with spinach, bacon, and Parmesan cheese.
2. Snoopy's Pearl Oyster Bar
Snoopy's Pearl Oyster Bar lives up to its reputation as the best oyster bar anywhere.
The Pearl offers over 15 varieties of oysters on the half shell, sourced locally and flown in from all over the world, prepared in various ways. You'll also find a full seafood menu, the freshest shellfish dishes, aged New York strips, center-cut filets, or bone-in ribeyes.
What To Order At Snoopy's
Oysters Hemingway baked with Parmesan cheese, garlic butter, and panko crumbs; and the shrimp and grits with a refreshing frozen strawberry mango mocktail were my go-to selections.
Order the Seafood Tower for a group: three steamed Dungeness crab clusters, a pound each of clams and mussels, a pound of beer-steamed shrimp, and one dozen gulf oysters. The Seafood Tower also comes with corn, potatoes, and baguettes. You also can't go wrong with the catch of the day, potato-crusted red snapper, or diver scallops.
3. Water Street Oyster Bar
Water Street Oyster Bar, specializing in food, service, and people since 1983, is a local diamond and must be on your list of seafood restaurants to include in your Gulf Coast Capital adventure.
Part of the family-owned Water Street Market, the Oyster Bar features soups, salads, shareable plates like oysters Rockefeller and wood-grilled oysters, and the mesquite-grilled sampler with catch of the day, shrimp harpoon, and a crab cake.
What To Order At Water Street Oyster Bar
Start with the seafood gumbo, sample the sweet and spicy shrimp picayune, and savor the crawfish-stuffed chicken as your main dish. I loved the bacon-wrapped shrimp, creamy jalapeno stuffing, and hot honey drizzle over rice. Don't overlook the sushi menu with the Padre Island Roll and the Black Pearl.
Save room for the Key lime pie or brownie ala mode.
4. Central Kitchen
A local bakery featuring freshly baked bread, light buttery pastries, sandwiches, and scratch-made sauces, Central Kitchen, part of the Water Street Restaurant Group, is the ideal place for brunch. With a culinary arts background in Austin and San Antonio, head pastry chef Jeannette Hernandez creates fine-pastry baking.
What To Order At Central Kitchen
Savor sweet pastries, savory soups, sandwiches, or breakfast items like breakfast toast. My choice, the Adam & Eve, featured poached medium eggs, bacon jam, brie, and arugula on sourdough.
Select your favorite baked goods, pastries, bread, deli case beer, chicken salad, pimento cheese, desserts like hummingbird cake and Water Street Key lime pie, and self-serve coffee, tea, and soft drinks.
5. Elizabeth's At The Art Museum
A trendy Mediterranean fusion spot takes on a bright bohemian atmosphere at Elizabeth's at the Art Museum. See inspiring harbor views and watch the ships go by from the enchanting South Texas Art Museum.
What To Order At Elizabeth's At The Art Museum
We shared plates of garlic margherita flatbread, homemade hummus with naan bread, bacon-wrapped dates stuffed with goat cheese, blistered shishito peppers, eggplant caponata, and sherry-glazed Brussels sprouts.
Our mains were the Saint Tropez with rosemary ham, white cheddar, sliced apples, radish, pickled reds, roasted cauliflower; and the Fattoush Salad with kale greens, tomatoes, pickled red onions, kalamata olives, cucumber, pita chips, and smoked paprika vinaigrette.
6. Dokyo Dauntaun
A neo-Asian-inspired haven for teriyaki bowls, sushi, lobster, and pork belly fried rice or barbecue beef don, Dokyo Dauntaun is right in the heart of downtown Corpus Christi.
What To Order At Dokyo Dauntaun
Savor hot shrimp tempura appetizers, seaweed salad, cold sushi nachos appetizers, shrimp crab crunch rolls, crawfish dynamite rolls, or spicy tuna crunch rolls.
Or select the Corpus tempura roll with traditional spicy tuna or salmon rolls, salmon or tuna sashimi, white tuna or scallop nigiri, six-piece sushi sampler, or the Korean kimchi pork belly soup or barbecue beef don.
For dessert, save room for mochi or tempura ice cream.
7. Hester's Café
High school sweethearts, Jason (a chef) and Hester (a baker), shared an admiration for family, service, and cooking and opened Hester's Café in September 2006. The goal was to prepare food from scratch using quality ingredients and culinary creativity.
The Six-Points location opened in 2006, serving breakfast and lunch all day. The prime destination in Lamar Park opened in 2014.
What To Order At Hester's Café
Order the Blue Jack — California blue crab cake on toasted sourdough bread with two poached eggs and hollandaise sauce and fancy toast avocado — or the Monte Christi, a "griddle toast" sandwich with roasted turkey, ham, and Swiss cheese grilled and dusted with powdered sugar served with honey mustard and a cup of fresh fruit.
Enjoy the Cubano sandwich, black bean burger, or the Laguna club sandwich, paninis, soups, quiche, or pasta for lunch.
8. Yola's Cocina Mexicana
Enjoy Mexico City neighborhood-inspired cuisine at Yola's Cocina Mexicana in an elegant dining room serving breakfast, lunch, dinner, and cocktails, just as grandmothers Yolanda and Rosa would prepare.
What To Order At Yola's Cocina Mexicana
Indulge in the Camarones a la Diabla, grilled shrimp with guajillo, chili, and cilantro; the Enmoladas, mole enchiladas with chicken or queso fresco; or the Ostras Divorciados, grilled oysters on the half shell with salsa rojo and salsa verde. I ordered the Campechana — luscious crab, shrimp, tomato, lime, and ketchup sauce with pico de gallo and oregano.
Save room for a chocolate taco, flan, or cuatro leches cake.
9. Glass Pavilion Restaurant Inside The Omni Corpus Christi Hotel
Open for breakfast, lunch, and dinner 7 days a week, the Glass Pavilion Restaurant offers steak, seafood, and pasta with a peaceful view overlooking the turquoise Corpus Christi Bay.
What To Order At The Glass Pavilion Restaurant
The breakfast buffet offers a vast selection of items, including my favorite, a custom chef-made omelet.
I chose from various fresh fruits, oven-baked fresh breads and pastries, gluten-free cereals, applewood smoked bacon, natural breakfast sausage, breakfast potatoes, yogurt, coffee, tea, and juice.
Bonus: Order from the breakfast menu for crab Benedict, chilaquiles, huevos rancheros, or bananas Foster French toast. The parfait of fresh berries and yogurt topped with rich granola was a meal.
10. BUS (Bar Under The Sun)
BUS (Bar Under The Sun) is an upbeat family- and pet-friendly foodie kitchen and cocktail garden in downtown Corpus Christi located in a former Greyhound Bus Station. Have fun with yard games, friendly activities, events, and live music nightly.
BUS is a great party place for receptions, birthday parties, or corporate events. It was voted Best Bar in 2021 and 2022 by Bend Magazine.
What To Order At BUS
The kitchen is on the patio, serving perfectly shareable and single dishes. Indulge in a roasted poblano burger, ahi tuna tostadas, or crawfish rolls starting at 4 p.m. on weekdays. Enjoy the added brunch menu on Saturday and Sunday with a Raines breakfast sandwich, a ranchero chilaquiles stack, or griddled toast.
Sip, sip, hooray with unique cocktails of the week like the margarita, paper plane, mojito, Long Island iced tea, mimosas, cool ranch water, and specialty mocktails.