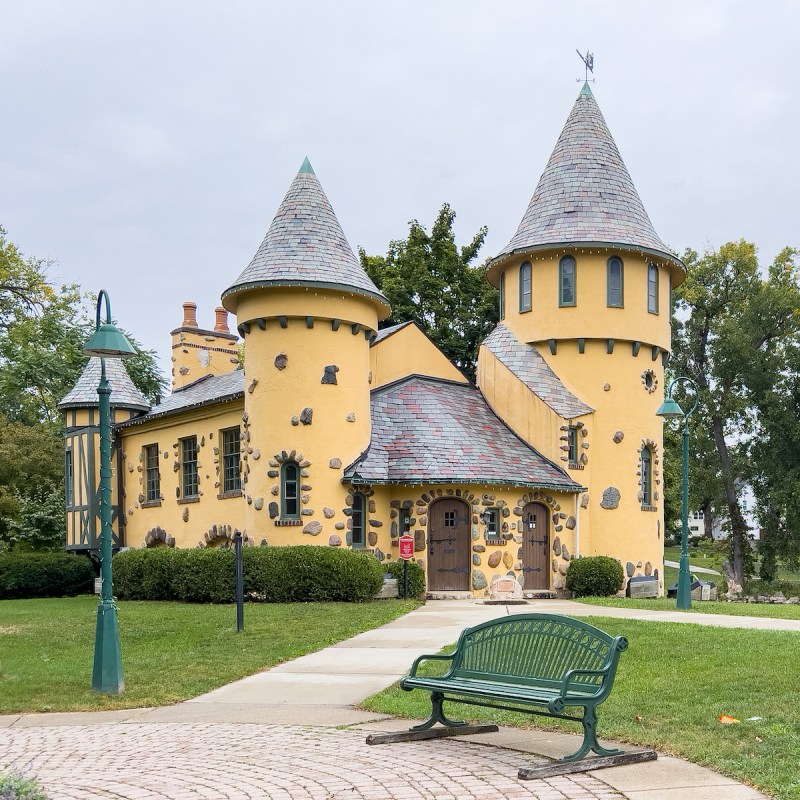 Owosso is the small town (fewer than 15,000 residents) where I grew up. Though I was born and raised in this historic little town in mid-Michigan, I couldn't wait to leave as soon as I graduated from high school.
As I prepared to return for a milestone event, my 50-year class reunion, I donned my traveler and researcher hat. I thought I knew Owosso well but decided to see things with a new vision. Here's how doing so changed my life.
On The Road (Alone) Again
My husband chose not to go with me on this trip, which meant I was a solo female traveler. I was also a solo female traveler in the 1970s when I graduated from high school, long before it was a "thing."
As a "retired" adult, I prefer road trips. Flying is never my first choice for domestic travel. The first thing I do when planning a trip is determine my mode of transportation. From my home in Arizona, I had several choices: Fly, drive, or take the train.
I chose to reserve a roomette on Amtrak. With the included meals and sleeping accommodations, the train was more cost-effective than driving and afforded me the convenience of time and space for writing, reading, and sleeping, instead of navigating across the country alone.
When I travel, I combine more than one destination in a region when I can do so. My philosophy is to see as much as possible while I'm on the way or once I arrive. All told, this trip was 41 days long and included time in Chicago, Illinois; Wisconsin; Michigan; Indiana; Kansas City, Missouri; Albuquerque, New Mexico; and Williams, Arizona.
Back To Owosso
When I lived in Owosso, I didn't understand the importance of these sorts of facts, but as I planned to return, I found them both interesting and inspirational.
Owosso was named after Chief Wosso (meaning "one bright spot"), a leader of the Chippewa tribe that once inhabited the area.
The Chippewa named the river Shiawassee, meaning "straight ahead." It's one of the few rivers in North America that flows northward.
No other place in the world shares Owosso's name.
An Underground Railroad waystation operated in a home at major cross streets in Owosso in the mid-1800s.
Owosso was reportedly a sundown town where African Americans were not allowed to live or stay overnight in the 1950s.
Resident reporter, writer, and movie producer James Oliver Curwood built a Norman chateau on the Shiawassee Riverbank. He used Curwood Castle as his office and writing studio. Today, it's listed on the National Register of Historic Places.
Lawyer, prosecutor, and politician Thomas E. Dewey was born and raised in Owosso. He was the 47th governor of New York and also a presidential nominee in 1944 and again in 1948.
The steam engine used in the 2004 Tom Hanks movie The Polar Express resides in Owosso at the Steam Railroading Institute. The engine was under repair when I visited. George Lucas and company recorded the sounds from the Pere Marquette 1225 at the Owosso rail yard.
The Shiawassee Art Center celebrated its 50th Anniversary when I was there.
The Owosso Casket Company (the largest worldwide because of the flu pandemic in the early 1900s) & Woodward Furniture Company has manufactured furniture in Owosso for over 100 years.
Home, By Way Of Chicago, Door County, And The SS Badger
With these factoids in tow, I boarded the Southwest Chief Amtrak train in Flagstaff, Arizona, and arrived in Chicago, Illinois, more than 48 hours later. After touring Chicago and Oak Park with Road Scholar and researching my Frank Lloyd Wright project, I picked up a rental car and drove to other Frank Lloyd Wright destinations in Wisconsin.
After an extensive 5-day exploration of Door County, I reserved passage on the historic SS Badger car ferry to Ludington, Michigan. A smooth crossing settled me on solid ground for a 2-hour drive to central Michigan, where I lodged with relatives who gave me a home base for my Michigan excursions.
When I arrived in Owosso, I took a trip down Memory Lane. I drove to the house and neighborhood in which I grew up. Compelled to take selfies in front of our old house, I liked the before and after pictures that are now warmhearted memories.
This trip included visiting the church I attended until I was 18. Finding the front doors locked, I made my way around to the side entrance, where I discovered some people about to close the church. I begged them for 5 minutes to step inside as my eyes welled with unshed tears. With permission granted, I entered, surprised that I hadn't realized how important this visit would be.
At The Reunion(s)
Because I attended two high schools, I had double the fun with old, fat, and (some) bald people I didn't recognize. And I was one of them!
I liked that I could talk to my classmates as adults, not influenced by childhood crushes or feelings of inferiority. I enjoyed catching up on my classmates' lives.
Because I often write about food, my taste buds get excited about unusual preparation and food presentations. While I flirt with vegan and vegetarian eating, I enjoy all kinds of cuisine. That said, I was not too fond of all the beige food, greasy fried chicken, and long lines at the entrance and the bar. These challenges made me feel disconnected from my classmates and like a travel and food snob because of my life experiences.
Tips For Your Upcoming Class Reunion
Overweight? Don't worry about it. Most older people have gained some pounds, and their hair has gone gray or away.
Don't expect your classmates to treat you any differently than they did when you went to school with them. After all, do you see them any differently? That said, you may be pleasantly surprised.
Allow extra time to spend with individuals and on impromptu get-togethers. You won't regret it.
How My Reunion Changed My Life
This trip affirmed my belief that every town is exciting and filled with interesting people, no matter how big or small. Everyone has a history. We all have a story, and I enjoy helping people tell them. This time, I gained a better understanding of my own.