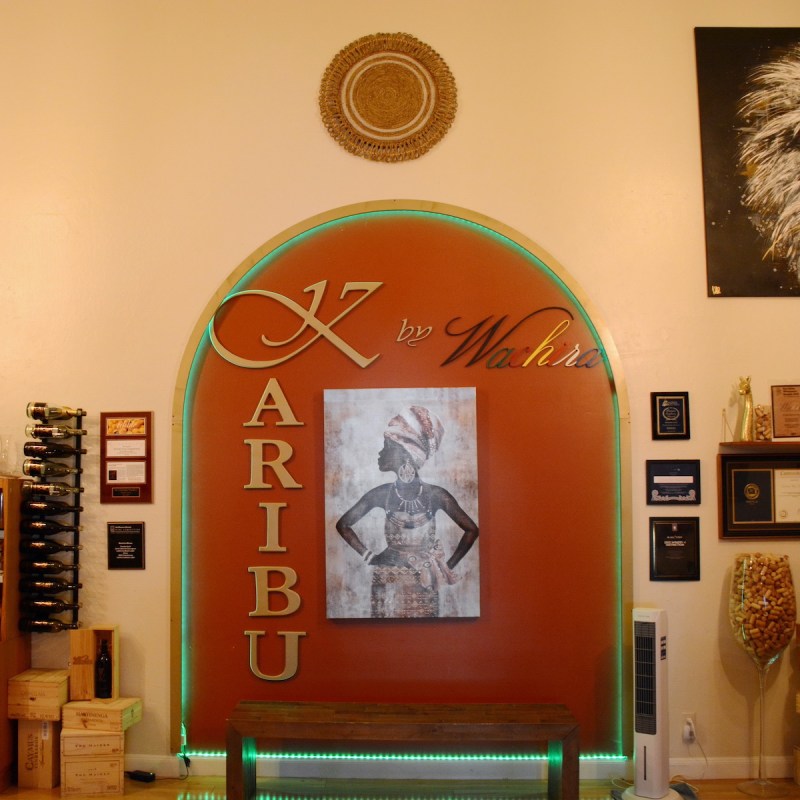 California has earned a worldwide reputation for producing some of the world's finest wines. The various climates across the state provide ripe growing conditions for many types of wine grapes. This leads to California boasting nearly half of all wineries in the United States, and producing more than 80 percent of the country's wine. Black-owned wineries are making up an increasing portion of those figures.
According to 2020 statistics, there are more than 11,000 wineries in the U.S. Nearly half of them are in California. In fact, California is the fourth leading producer of wine in the world.
Phil Long, founder and winemaker of Longevity Wines, and president of the Association of African American Vintners (AAAV) says, "Less than 1 percent of American winemakers are Black. AAAV leaders are aware of approximately 70 Black-owned wine brands in the U.S. (this includes both wineries and brands that outsource and oversee the actual winemaking). Approximately one-third of the brands we know of are woman-owned."
Let's get acquainted with seven Black-owned wineries located in California. Starting in Mendocino County and working our way south:
1. Thomas T Thomas Vineyards
Philo
In 1999, winemaker Thomas Thomas went on a wine tasting visit to the Burgundy wine region of France. After tasting wines in the different regions and learning about their history, he decided, "I want to do this."
Two years later, Thomas began making that dream come true. He purchased 36 acres of land in Philo, California, (population 349), cleared it, and developed the property. In 2008, he obtained four pinot noir clones from France and planted them on a 3-acre plot. He also built a winery.
For the next seven years, he sold the harvest from those plots while he learned the ins and outs of the winemaking business.
Thomas was able to establish the Thomas T Thomas Vineyards brand in 2017. The next year, instead of selling the grapes, he began selling the wine he made from those grapes. The wines he produced started winning awards almost immediately. His wines have also been seen on the NBC show Grand Crew.
The tasting room sits serenely atop Buster's Hill, a spot on the property with amazing views. Inside, you'll find works from BIPOC artists, including some by Thomas himself. Each work has a story behind it.
When To Visit: Tastings at Thomas T Thomas Vineyards are by appointment only.
Recommended Wine: 2020 Anderson Valley Chardonnay
2. Fog Crest Vineyard
Sebastopol
Fog Crest Vineyard was established about 25 years ago in the well-known Russian River Valley. Vintners Rosalind and James Manoogian chose this location because of its reputation for having exceptional conditions in which to grow chardonnay and pinot noir grapes. Their first vintage debuted in 2005.
Bringing impressive credentials from both France and California, winemaker Jérôme Chéry came to Fog Crest Vineyard in 2014. Already familiar with the area's outstanding fruit (grapes) and eager to come to Sonoma County, Chéry says via the website, "I hope to add refinement to the wines." He appears to be succeeding. Of his 2021 Sonoma County Rosé, he says simply, "This is the best Rosé I have ever made."
The beautiful tasting room at Fog Crest Vineyard features a shaded patio with views out over the estate and eastward toward Santa Rosa and the hills beyond. The inside resembles a living room complete with a fireplace, books, couches, tables, and chairs. Tastings can also be done at the counter.
When To Visit: The tasting room is open daily from 11 a.m. to 5 p.m. Reservations are highly recommended.
Recommended Wine: 2021 Rosé
3. Corner 103
Sonoma
Corner 103 is named so that people know where it is — on the corner of 1st Street and Hwy 12 at 103 Napa Street.
Owner Lloyd Davis opened Corner 103 in 2015 after being involved in the wine industry for 14 years. His wines have since won multiple medals. USA Today voted Corner 103 Best Wine Tasting Room in America two years in a row. They were leading in 2022 until near the end but were edged out by another winery.
Davis's aim with Corner 103 is to make wine more approachable, less intimidating. Everyone is a wine expert whether they know it or not. Why? Because you already know what you like and don't like. The wine experts at Corner 103 assist guests in learning all facets of wine. You might even learn why you like or don't like certain wines. The relaxed environment is something wine lovers of all levels will enjoy.
Corner 103 does things a bit differently. There is no bar, no mass seating, or standing. Tastings are conducted seated, one-on-one. This makes for a better, more personalized, customer-centric experience. Mr. Davis intentionally selected soundproof windows for Corner 103 to block out as much outside noise as possible. He says this makes guests more comfortable and relaxed and able to focus more on the wine tasting experience.
When To Visit: Corner 103 is open daily from 11 a.m. to 5 p.m., by appointment.
Recommended Wine: 2019 Corner Cuvée
4. Free Range Flower Winery
Livermore
"Wine made from flowers — not grapes." That is the slogan of Free Range Flower Winery, founded by winemaker Aaliyah Nitoto.
The practice of women making beer and wine has been around for hundreds of years. Beer and sake were brewed by women as far back as the 1400s. Wine made from flowers dates back even further. There are records of chrysanthemum wine being brewed in Asia dating back to 271 B.C., and dandelion wine didn't make its appearance in the U.S. until the late 19th century. So even though Nitoto could be considered an innovator in this field today, she is actually reviving a nearly forgotten tradition while honoring those who came before her.
Using sustainable practices and sourcing organic fresh and dried flowers, Nitoto produces rose petal, rose-hybiscus, lavender (Nitoto loves working with lavender), and marigold wines. Soon to come are red clover and rose hip wines. Free Range just celebrated its fifth year in July.
When To Visit: Free Range is moving to a new location this year after outgrowing their 320-square-foot shipping container, enabling them to offer tastings, which are available Saturdays. Walk-ins are welcome but reservations are preferred.
Recommended Wine: "L" Lavender Sparkling Wine
5. Longevity Wines
Livermore
Winemaker Phil Long and his late wife Debra began making wine in their garage as a hobby in 2004. Their hobby quickly outgrew the garage, and in 2008 Longevity Wines was born, followed by a move to the Livermore Valley Wine Country in 2011.
The recent interior expansion is reminiscent of a barn where the community gathers to celebrate a special occasion or a bountiful harvest. This fits with their "Phil-osophy" — to borrow a pun from their website — of enjoying wine. The Longs believe the wine experience should embrace "the food you have with it, the place you enjoy it, and the friends you share it with."
Long and his son, assistant winemaker Phil, Jr., source grapes grown locally in Livermore Valley to make their Vintner Select (black label) wines. The Classic (white label) wines are sourced from vineyards across California. All feature an intricate heart logo, which was designed by Long to honor his late wife. The miniature barn inside, which Phil, Jr., calls The Library, houses a collection of the wines that Longevity has produced over the years.
Longevity Wines was named 2018 Livermore Valley Winery of the Year. A recent partnership with Bronco Wine Company will enable more people in the U.S. and abroad to enjoy Longevity's classic California wines.
When To Visit: Tastings are available Friday, Saturday, and Sunday.
Recommended Wine: Zinfandel Dessert Wine – Port
6. Wachira Wines
Alameda
Dr. Chris Wachira immigrated to the U.S. from Kenya in 1998. Landing in Alameda, California, she worked her way through college, eventually earning her doctorate in nursing practice. During that time, she fell in love with wine and winemaking.
Initially, Dr. Wachira's goal was to introduce California wines to Nairobi, Kenya. As she got more into winemaking, she focused on making wines that paired well with her Kenyan mother's cooking. To that end, Wachira Wines was founded in 2017. It is the first and only Kenyan-American winery in the U.S.
That eventually led to the opening of Karibu by Wachira. Karibu translates to you're welcome in Swahili. This unique wine lounge features a wine-tasting experience the team calls a "wine safari." Each wine variety on the tasting menu is represented by an animal found in Kenya, specifically one of the Big Five. These are animals you'd typically see on a safari in Kenya. Each wine highlights qualities of the corresponding animal, which your host will describe.
The objective of Wachira Wines is to remain true to its roots and to pay it forward by mentoring others through a wine incubator program. "Representation allows us to hope. But more importantly, it gives others permission to dream in technicolor," says Dr. Wachira.
When To Visit: Karibu Wine Lounge is open Wednesday through Sunday.
Recommended Wine: Muscat (Leopard)
7. Indigené Cellars
Paso Robles
Native Californian Raymond Smith has been around the state's wine regions all his life. Once he started learning a little about the wine business, he helped build and later run a small fleet of mobile wine bottling vehicles. Operating those mobile units exposed him to just about every aspect of the wine industry.
It seems the next logical step would be parlaying this knowledge into establishing his own winery. That's exactly what Smith did in 2008 when he created Indigené Cellars. He opened the Paso Robles tasting room in 2019.
Indigené is French for "native" or "indigenous." Smith identifies the places in California where certain types of grapes grow best. He then sources grapes that are "indigenous" to that area to make his various award-winning wines. (The cabernet grapes, for example, are from their estate program in Carmel Valley.) The tasting menu, which varies each year, lists 12 different blends and varietals, including some of those award-winning wines.
When To Visit: Tastings are available Thursday through Sunday, currently by appointment only.
Recommended Wine: 2018 Cabernet Sauvignon Paso Robles
Pro Tip: When visiting Indigené, be sure to enter the "Suite B" part of the address into your GPS. Otherwise, you will be directed to a shop on the other side of the block.

Want to support these Black-owned wineries in California? You can purchase their wine at their tasting rooms or through their respective websites. If you are interested in finding more Black-owned wineries in California and the U.S., the listing on the AAAV website is a good resource.