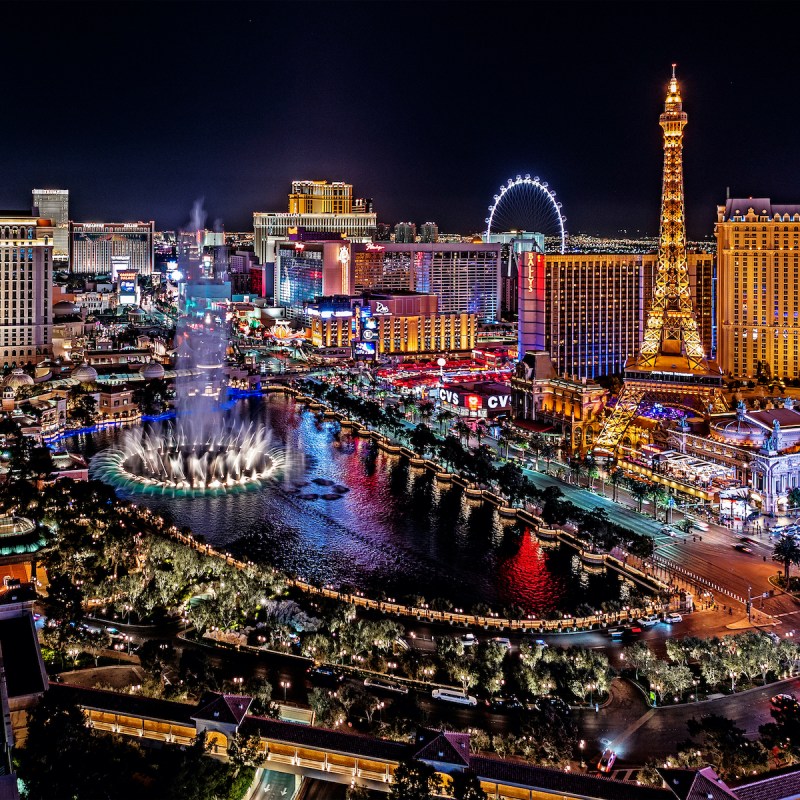 The south end of the Las Vegas Strip has the famous Welcome to Las Vegas sign to greet visitors to the world's biggest adult playground.
Now the north end of the Strip has its own welcoming attraction.
The installation and official lighting of two 50-foot showgirls has been completed on Las Vegas Boulevard, just north of the STRAT Hotel at the dividing line between the Strip and the downtown district.
A Welcome Addition
The signs are meant to welcome visitors to downtown, city officials said, creating a legacy for the city as the sculptures join previously installed dice sculptures and sidewalk roulette tables in the area.
The signs were built by YESCO, a company with a 102-year history of creating iconic signs across the globe.
"Over the decades, YESCO has created some of the most notable signs in Las Vegas, with other recent examples including downtown's Gateway Arches and signage at the Circa Resort & Casino," Las Vegas Mayor Carolyn Goodman said in a release. "These gorgeous signs will continue to elevate Las Vegas' image as a world-class travel destination beloved by people around the globe."
Showgirls By The Numbers
The two showgirls are each 50 feet tall and 15 feet wide, and each weighs about 6,800 pounds. They are topped by old-Vegas headdresses that stand 5 feet high and 6 feet wide.
The signs feature mostly blue outfits and skin tones and are beautiful in the daylight. But at night they become a sight to see, lit up thanks to internally illuminated white LED and full-color LED pucks designed to twinkle in the darkness.
The showgirls are actually a replacement for two previous showgirls — though much smaller — that had been in the area. Those 25-foot symbols were removed due to the beating they took in the severe desert weather.
The originals are being refurbished by the city and will be reinstalled in the coming months in the Arts District near downtown.
The project cost a little more than $600,000, according to city officials, who believe the showgirls could become a new location for visitors to take iconic vacation photos.
"This hidden gem on Las Vegas Boulevard next to the Strat is hardly ever as crowded as most of the other outdoor spots," the city says on its website. "This photography spot out-Vegases any other selfie spot in the city."
Officials from the city and the STRAT are working on a plan to provide parking for those who want to stop for photos at the installation.