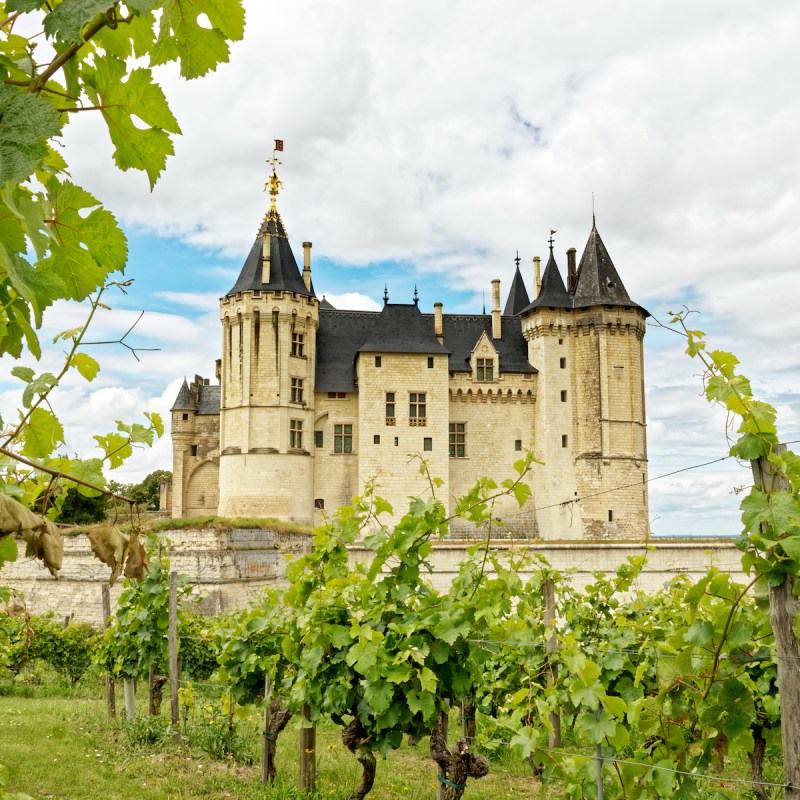 What is the first thing that comes to mind when thinking of France? I bet you that food ranks pretty highly, no? There is something special about French food, a bit like French chic. It's difficult to explain, always strived for, and woven in near-mythical lore because we think it's a thing only the French can do so spectacularly well. Just watch the queue for a new restaurant in town with a French chef at the helm.
As chef Julia Child already found out, the French have a long history when it comes to food. France not only boasts plenty of food items that are named after regions (Camembert and Champagne, anyone?), but also has a solid foundation of producing the best chefs emerging from world-renowned cookery schools.
Wherever you go in France, you'll stumble across local specialties, so many, that for this brief series, TravelAwaits will produce three articles covering the best food experiences in northern, eastern, and southern France, with the north and south covering some of the western delights, in case you are worried.
Here, I start in the north, covering the two best-known regions of Brittany and Normandy, the Loire region, Paris, and Champagne. I will not have the chance to cover every local specialty, because they would fill a book, but offer you highlights of some personal favorites.
1. Crepes And Galettes
Brittany
Everybody knows and loves a crepe, often filled with Nutella or simply sugar and lemon juice, but usually sweet. A galette is the crepe's savory cousin — made from buckwheat, filled with goodies such as cheese, ham, eggs, and mushrooms, and eaten not rolled up, but folded on a plate. Galettes, as well as crepes, originate from Brittany, with galettes long being the staple food of the impoverished region since the 14th century because buckwheat grew better in the soil than normal wheat.
Today, you get galettes in most creperies, and they are a favorite dish eaten for breakfast and lunch. And, honestly, I cannot even recommend the best restaurant, because in Brittany, they know how to cook these to perfection everywhere, but do look out for "Breizh" in the name, denoting the Brittany heritage.
Pro Tip: This galette, the buckwheat crepe, is not to be confused with the Galette des Rois, eaten typically on Epiphany on January 6. It's a puff pastry cake filled with frangipane almond crème and incorporates a feve, a small gift.
2. Cider And Calvados
Brittany And Normandy
Where there is a galette, there tends to be cider. In both Brittany and Normandy, along the English Channel coast, France's best cider is brewed, with chateaux lording over vast farms growing apples, not unlike the vineyards further south. Served in a bolée, a blue-and-white striped sandstone cup, the cider comes in various varieties, from doux to demi-sec or brut, with doux being less alcoholic and sweeter, demi-sec is perfect for accompanying your galette, and brut cider is often enjoyed as an aperitif.
Calvados is a brandy produced from apples, and in Normandy, you will find that farmers tend to produce both, as the beginning of the process is the same, only that the finished cider is then distilled into calvados, making a more powerful spirit.
As for the bolée cups? They are absolutely adorable and make for a great souvenir, to match your Breton top, or mariniere, the French fashion staple.
Pro Tip: In Normandy you can follow the sign-posted Cider Route, visiting cider and calvados farms and sample your way across the region.
3. Oysters
Cancale, Brittany
Oysters are not everybody's cup of cider, but they are a favorite of the French, and Cancale, just across the bay from beautiful Saint-Malo, is Brittany's and France's oyster capital. Oysters have been the mainstay of this quaint fishing village for 2 millennia, and people flock from near and far to sample the exquisite local shellfish. You can splash out and try them at a two Michelin-star restaurant, Le Coquillage, or simply at a stall by the harbourside. The quality of the oyster is the same, but the presentation and price are somewhat different. Cancale celebrates its oysters regularly, with the Huitres en Fete festival held in June or July, and on September 17, Cancale hosts the Fete de l'Huitre.
Pro Tip: One of the best ways to enjoy the stunning coastline and the fabulous local food is on a gourmet boat trip accompanied by a chef. You'll be departing from Cancale and sailing around the coastline.
4. Les Rigolettes Nantaises
Nantes, Brittany
A short — and sweet — entry for some of the best bonbons in France, les Rigolettes Nantaises, little candies with a hard shell and a delightfully soft interior, which you get everywhere in the lovely old town of Nantes. Nantes is famous for the distinctive LU cookies, and the Berlingot candies, but in 1902, Charles Bohu invented a candy that was softer than the Berlingot, if looking very similar. When he succeeded, he named the candy after his cat Rigolette, who was in turn named after the opera Rigoletto. The rest is history.
Pro Tip: Pop into the store, where you can sample the candies and choose lovely tin boxes to present them in.
5. Camembert
Champsecret, Orne
Reportedly, Camembert cheese was first made in 1791 by a farmer upon the advice of a priest coming from nearby Brie. This could explain why so many people mistake Camembert for Brie and vice versa. Basically, both are cow's milk cheeses, round, with a white crust, which by the way is edible, and both are hugely popular in France and the rest of the world. The difference between the two northern French cheeses? Camembert tends to be stronger tasting, and Brie is slightly softer and also tends to come in larger rounds.
Pro Tip: To judge for yourself, head to the Ferme du Champs Secret in the Orne region, just south of the Normandy border for a cheesy Camembert tasting, and to Melun and Meaux, where they make the best Brie.
6. Moules Frites
The Coastline
Despite being officially a Belgian dish, moules frites, mussels with fries, has been adopted by the French to be a seaside staple, which is enjoyed by everybody. I have enjoyed bowls of mussels in places such as Trouville-sur-Mer, in nearby Honfleur, in Le Treport, and, of course, in Lille, near the Belgian border. Each time it was a different experience, each time it was a good and simple meal, which left me licking my fingers.
If you are worried about the old saying that you should only eat mussels in months with an 'R' in the name, basically ruling out the warm summer months when storage might be dodgy, simply look at the restaurants as you walk along the seaside promenade: If every restaurant has a blackboard outside advertising moules frites, then go for it!
Pro Tip: Did you know the easiest way to eat mussels is to lift the mussel out of its shell with another empty shell, using it as a pincer?
7. Champagne
Champagne
This entry needs no introduction because, who doesn't love champagne? A stay in one of the two main centers of the Champagne region, the capital Reims, or the smaller, but very cute Epernay, must be interspersed with plenty of visits to the various champagne houses and a lot of tastings. Obviously, you can meander through the region, taking in the history of Reims with the odd stop at a champagne house, or you could just go on a tour sampling several of your favorites in one go while learning about the wines and history of the area as you move along. You can even help with the harvest in September.
Pro Tip: To get into the mood, read The Widow Clicquot (Veuve means widow), a truly remarkable woman leading the champagne industry.
8. Wine
Loire
The Loire is famous for its chateaux and not so much for its wines, but it should be. The dry whites, the Sancerre, Chenin-Blanc, and Pouilly, and the sparkling wines are superb. There are nearly 500 miles of wine route to be explored, something that can be handily combined on a road trip to all the chateaux. Indeed, some of the chateaux even offer wine tastings, such as the Langlois Chateau, for a perfect mix of both history and wine drinking.
Pro Tip: If not a road trip, how about a bicycle tour along the entirety of the Loire Valley, taking in chateaux as well as vineyards? It offers a unique perspective of all the valley has to offer.
9. Macarons
Paris
Paris just about counts as northern France, and there are so many good food experiences to be had here. When it comes to iconic Parisian food, many might think of croissants, but they were invented in Austria, or snails, but they come from Burgundy, or crepes, but we know already that they come from Brittany, so what to choose? I'd say macarons.
Despite earlier and similar recipes, it was in the 1800s that the macaron as we know it today was made famous in Paris, with Patisserie Laduree starting to sell them in 1862. When in Paris, a visit to Laduree or Pierre Herme, whose first macaron store was incidentally opened in Tokyo, should be on most people's itinerary.
Pro Tip: To learn how to recreate these little rounds of delight, read my friend and super-baker Jill Colonna's book, Mad about Macarons, and treat yourself to a baking course right here in the capital.