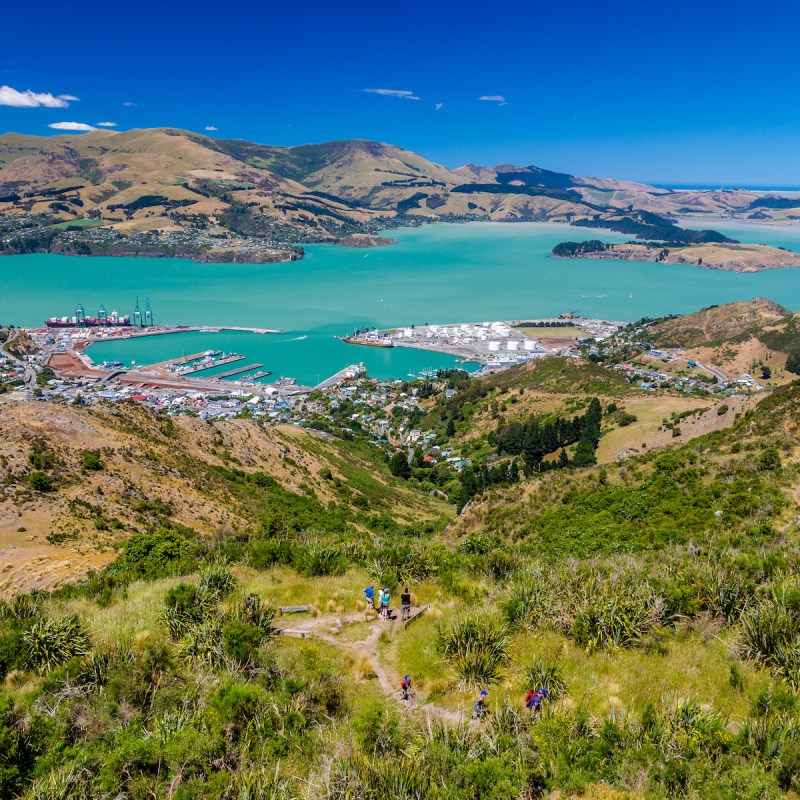 New Zealand, at long last, is fully open to visitors from around the world again.
The country closed its borders when the COVID-19 pandemic began in March 2020 and has essentially remained that way since then. New Zealand then began reopening its borders in a phased approach, first in February to welcome home fully vaccinated New Zealanders and other visa holders, and then in May to welcome tourists from more than 50 countries — including the U.S., UK, and Canada.
New Zealand then eased its final restrictions Sunday night, July 31, by now allowing visitors who needed visas and students.
"It was an enormous moment yesterday when the final stage of New Zealand's border fully reopening to the world was completed," Prime Minister Jacinda Ardern said in a speech. "It's been a staged and cautious process on our part since February as we, alongside the rest of the world, continue to manage a very live global pandemic, while keeping our people safe."
Ardern went on to add "To those looking to make the journey, 'haere mai,' we welcome you."
There are, as you may expect, COVID-19 vaccination requirements. There also is a testing requirement for tourists traveling to New Zealand.
Here's what you need to know if a trip to New Zealand is in your plans.
Traveling To New Zealand
Most travelers must meet COVID-19 vaccination requirements to enter New Zealand. Indeed, anyone who is 17 years old or older and is not a New Zealand citizen, resident, or Australian citizen who lives in New Zealand, must be vaccinated.
Travelers must also have a digital vaccine certificate or other form of electronic or paper document from a government health authority or approval authority documenting that they have completed a full COVID-19 vaccine course.
You can learn more about vaccination requirements for travel to New Zealand on the country's official website.
Secondly, most travelers entering New Zealand will be required to complete COVID-19 testing. Travelers will be given a pack of rapid antigen tests (RATs) when they arrive in New Zealand, along with instructions on how to use the tests. Those tests must be completed the day of arrival and either day 5 or 6 after arriving in New Zealand.
If a traveler tests positive for COVID-19, they must then get a PCR test and self-isolate for 7 days. It is the traveler's responsibility to find a place to isolate.
You can find more information about the testing requirements in New Zealand on the official COVID website.
What It's Like In New Zealand Now
New Zealand operates using a "traffic light" framework of pandemic measures. Currently, the entire country is in an "orange light" stage. Here's what that means.
Visitors can travel freely in New Zealand, including by public transport, taxi, and rideshares. What's more, under "orange light" status, there are no physical distancing requirements on public transport, or at bus stops or train stations.
However, a face mask is required while on all flights, on public transport, and in taxis and ride-share services.
Next, controlled-access events that involve ticketing or registration, such as cinemas, concert venues, private galleries, sporting events, and stadiums, are now open with no capacity limits. A face mask is not required at these events.
Public facilities, such as libraries, public galleries, and museums, are also now open without capacity limits. Face masks are required while in these settings.
Finally, hospitality venues, such as cafes, bars, restaurants, and nightclubs, are also open with no capacity limits. While a face mask is not required in those venues, it is encouraged.
You can learn more about "Life at Orange" in New Zealand here.
Be sure to also visit our New Zealand content, including