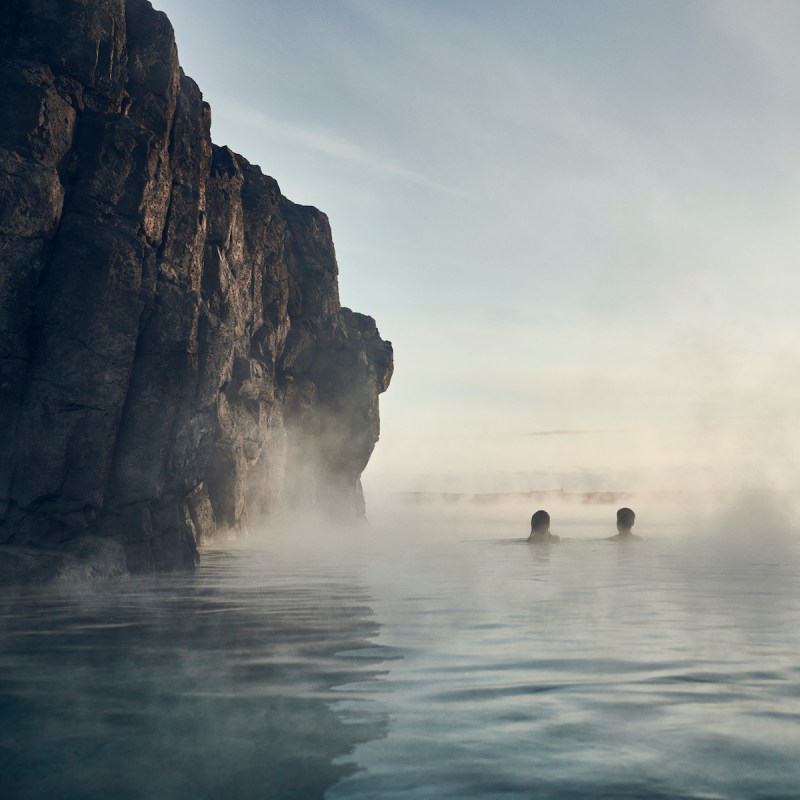 It's imperative to feel comfortable and safe while traveling.
Medjet
provides premier air medical transport, travel security, and crisis response memberships, providing peace of mind for an affordable price.
Let's face it. Sometimes there just isn't enough time to see all the wondrous things in a destination you are visiting. Whether you are on a long layover, traveling for business, or only have a few days free to journey somewhere, making the most of only a few days is a challenge.
In a recent hosted trip to Iceland, I was faced with that same dilemma. I only had about 72 hours in this country full of volcanic lava fields, swimming pools, the Golden Circle scenic drive, geysers, towering waterfalls, hot springs, whale watching, and massive glaciers. Three days is not enough to explore the whole country, but if you have only 72 hours, then spending them in Reykjavík, the capital of Iceland, is the way to go.
From historic tours to luxury hot springs spas to delectable culinary delights, Reykjavík has all you need to get a quick and brief taste of what Iceland is all about. Don't worry — you can even "explore" the entire country in 15 minutes at one new attraction and learn about Viking culture at another.
So, until you can book a week or two in this Nordic country, here are seven incredible ways to spend 72 hours in Reykjavík, Iceland.
1. Tour The City
If your day begins with arriving at the Keflavik Airport, the easiest way to get to Reykjavík is to either rent a car or book a private transfer or shuttle through FlyBus, which is available for all arriving flights at Keflavik Airport and provides direct transportation to Reykjavik City Center. Once you arrive at the city center, the FlyBus folks will escort you to smaller shuttles that will take you to whatever hotel you'll be staying in.
From that point, walking and taxis are your best bet for getting around this historic city. For the first day, I always recommend taking a walking tour of the city as I believe it's the best introduction to a new destination.
CityWalk Reykjavík offers a 2-hour, free walking tour of downtown Reykjavík but also has custom Luxury Private Tours in and out of the city, hikes outside Reykjavík, and even horseback riding tours. The free tour is stocked full of city history, places of note, and interesting historical characters, and they are led by fun, English-speaking guides. Explore Reykjavík's many cafes, its historic city hall, the flea markets in town, and more on these day tours of the city.
While the tour is technically free, that can be misleading. While there is no fixed price for the 2-hour walking tour, you are expected to pay what you think the tour was worth at the end.
Pro Tip: CityWalk also has a popular nighttime bar crawl in downtown Reykjavik that highlights their favorite bars. You'll get discounted drinks. Bear in mind that this tour begins at 10 p.m., visits three local pubs, and ends at a nightclub at 1 a.m. If you want to party with the locals, this is the way to go.
2. Try The Famous Iceland Hot Dog
After your 2-hour tour, stop off for Iceland's most famous hot dog at Bæjarins Beztu Pylsur, which has a cult-wide following the world over. This little hot dog hut has seven locations in the greater Reykjavík area, noticeable by its jaunty red color.
The hot dog earned even more fame when President Bill Clinton visited in 2004. As he was walking past Bæjarins Beztu Pylsur, the vendor called out to him and offered him one of the Icelandic hot dogs. Reportedly, President Clinton was on a diet, so he opted for a mustard-only dog, and since then, a hot dog with mustard has been called a Clinton.
If you want the true Icelandic experience, order the Icelandic hot dog, which is served on a warm, steamed bun topped with raw white onions, crispy fried onions, sweet brown mustard, ketchup, a mayo remoulade, capers, and herbs.
Pro Tip: Most people order two of these little snacks, but I found that one dog was enough to stave off the hunger before dinner. Honestly, I wasn't a huge fan of it, but it's definitely worth a try!
3. Check Out The Museums And Public Art
Your first day continues with a peek into the life of the seafarers who called Iceland home at Viking World, a museum that delves into the history and lore of the Vikings. The museum is split into four main exhibitions that include The Icelander, a viking ship that sailed to New York in the year 2000 to commemorate Leifur Eiríksson's journey to the New World a thousand years earlier.
The museum also delves into the history of the Viking expansion through the North Atlantic, how these fierce explorers settled in Iceland, and the origins of Norse mythology and myths.
If traditional art beats out the helmeted warriors of old, then the art museums of Reykjavík are enough to fill a whole day.
The largest is the Reykjavík Art Museum, which is split between three historic buildings, called Hafnarhús, Kjarvalsstaðir, and Ásmundarsafn. The Einar Jónsson Museum has been a staple in Iceland since 1923 and is located downtown just beside the landmark church Hallgrímskirkja. It celebrates the life of sculptor Einar Jónsson (1874–1954).
For a true architectural wonder, the Harpa Concert Hall and Conference Centre, located by the old harbor between Reykjavík City Center and the North Atlantic, is one of the city's most unique landmarks that also offers public exhibitions and artwork.
The National Museum of Iceland included dozens of permanent exhibitions that explore the heritage and history of Iceland, showcasing 2,000 objects, dating from the Settlement Age to the present. The museum has about 1,000 photographs from the 20th century, and visitors can witness the history of the island from medieval settlers who crossed the ocean to the development of its modern airport, the Icelander's gateway to the world.
Pro Tip: If you visit Harpa, walk roughly 10 minutes down the sidewalk to see the shining steel sculpture of a Viking longship called Solfar, or "Sun Voyager." Created by artist Jon Gunnar Arnason, this sculpture isn't one of an actual Viking ship, but actually represents "a dream boat and an ode to the sun."
4. FlyOver Iceland
One of my absolute favorite adventures in Reykjavík in the short time I was there was FlyOver Iceland, which will satisfy that craving for the wild, untamed places in this amazing country.
FlyOver Iceland is hard to explain, but it is an immersive digital flight across Iceland's stunning scenery and natural landscapes. Launched in the fall of 2019, FlyOver Iceland is part roller coaster, part 360 movie, part flying adventure. It gives the impression you're gliding through picturesque Icelandic scenery from a first-person perspective — in sharp, stunning high definition.
This attraction uses a moving platform and a surround screen that makes you feel as if you truly are flying across the lava fields, over meadows, between towering peaks, and down waterfalls. Special effects, like wind, mist, and scents, add to the immersive experience as you hang suspended with your feet dangling above the world's most stunning natural wonders.
The whole digital experience starts in an ancient Viking longhouse, where a grizzled storyteller tells tales of Iceland's past. From there, you are guided by Su Vitra, a troll inspired by local legends, to experience the Well of Time and the birth of the stars.
The FlyOver experience is a great way to "see" and experience all of Iceland, and you honestly feel as if you are soaring through the majestic mountains during the ride.
If you don't have time to drive the Golden Circle but want to explore its swimming pools and lagoons, The Smoky Bay, the famous Iceland northern lights, and more in 15 minutes, this attraction is the way to do it.
Pro Tips: If you are prone to motion sickness, you'll want to take motion sickness medications before taking this ride. Because the harness moves in six different ways, you can feel a bit of vertigo and nausea if you have a sensitive stomach or are subject to dizziness.
FlyOver Iceland also has a lovely little gift shop and a great coffee shop where you can enjoy a hot coffee, a local wine, or nibble on delicious pastries.
5. Taste Reykjavík
Another great way to get to know a new destination is to taste it, and luckily Reykjavík is home to hundreds of restaurants and cafes that offer up everything from traditional seafood and Icelandic fare to sushi and modern cuisine.
Across from FlyOver Iceland is Grandi Mathöll, a street-food hall in the Old Harbour district. Eight distinct food vendors serve up everything from barbecue and sushi to traditional Icelandic lamb stew and pizza. Most use locally sourced ingredients.
For a more upscale experience, check out Monkeys Restaurant, which highlights Nikkei-inspired cooking. This restaurant combines Japanese cooking traditions with Peruvian fare to create delicious small dishes unlike anything you've tasted before.
Another great cafe to try is BAKABAKA, which is situated in an old, renovated house in downtown Reykjavík. If pizza is on your must-eat list, this is the place to get it.
You can't visit Iceland without trying the famous fish and chips, and in Reykjavík's Old Harbour district, Icelandic Fish & Chips serves up fish & chips of different kinds, along with fisherman's stew and baked fish.
Pro Tip: One of Iceland's oldest shopping streets, Laugavegur, offers visitors a diverse selection of restaurants, bars, and noteworthy nightlife.
6. Visit The Famed Hallgrímskirkja Church
Visible from almost any point in the city, Hallgrimskirkja Church sits at the top of Skolavordustigur Street, which is considered one of the prettiest streets in the capital — and its design and shopping heart.
This iconic church towers at 240 feet, and the steep climb to the top is made magical by the stunning views of Reykjavík. Even the Snaefellsjokull glacier is visible on a clear day.
Although Hallgimskirkja is an Evangelical-Lutheran church, the design resembles Thor's hammer as a homage to Iceland's Norse mythological history.
It's also one of the most visited places in Iceland, so be prepared for crowds when you visit. Because it is an active church, it is sometimes closed without notice to accommodate services and activities.
7. Immerse In The Sky Lagoon
Your last day in Iceland should be spent in relaxation and luxury, and just mere minutes from downtown Reykjavík is a place that celebrates both.
Officially opened in 2021, Sky Lagoon is an Icelandic bathing culture experience and spa that includes ocean vista views, a 246-foot infinity "hot spring" lagoon, and a unique seven-step ritual that is sure to restore and relax.
Unlike Iceland's Blue Lagoon, Sky Lagoon is easily accessible from the city, adding a level of luxury that the established Blue Lagoon doesn't offer. It's not as child-heavy as Blue Lagoon, either, making it a more relaxing, adult experience for those who aren't fans of dozens of screaming kids.
With views of the North Atlantic, Sky Lagoon's "Ritual" embraces Icelandic traditions that use warm and cold waters, steam, dry heat, and fresh air to cleanse the skin and soul. This seven-step ritual is exclusive to Sky Lagoon, but you can soak in the hot lagoon surrounded by rock walls and turf houses to your heart's delight.
Guests with the Pure and Sky passes to Sky Lagoon receive the seven-step Ritual experience as part of admission. The Sky Pass includes premium amenities and a private changing facility.