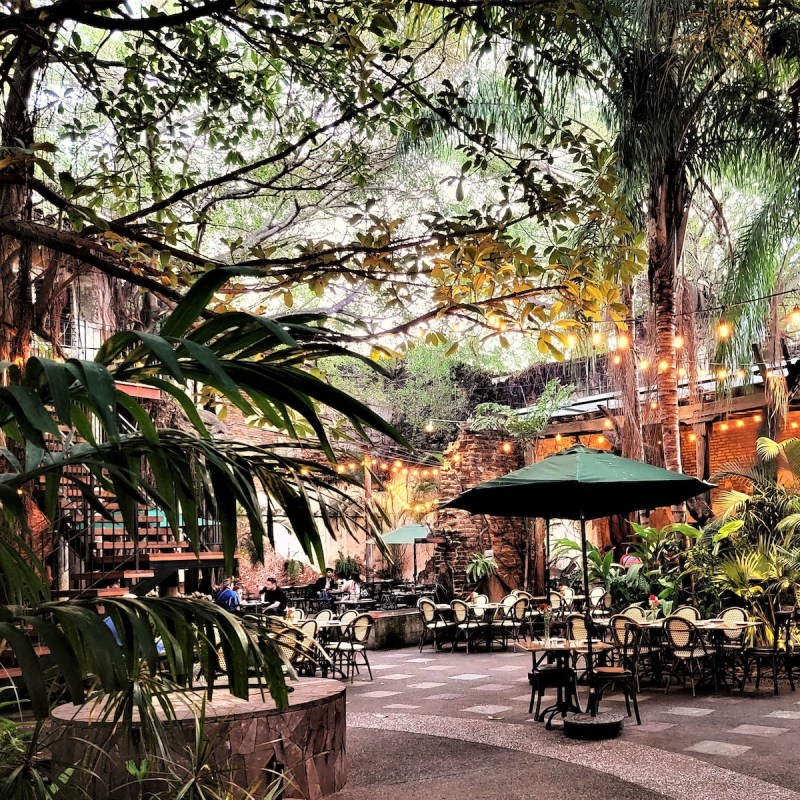 In two previous articles, I wrote about my favorite restaurants in Phoenix, Arizona (where we live) and Calgary, Alberta (where my daughter lives). We selected these places to celebrate significant occasions not just by feasting on good food, but also by enjoying a unique dining experience.
When we began to spend our winters in Mazatlan, our all-inclusive resort with nine restaurants did not give us reasons to go out. Later, however, some resort staff became family. They gave us the motivation to dine out, and not just for shrimp, in the "Shrimp Capital of the World" that ships 40,000 tons of this seafood around the globe every year. The good thing is that they knew which restaurants met our dual criteria. Here are the six discoveries they helped us find.
1. El Presidio — Cocina De Mexico
One of the first people we took out for dinner was the gracious Capitan of La Concha, one of our resort's two main dining areas. He chose El Presidio, which many consider the #1 restaurant in Mazatlan. We rode the pulmonia, the "open" taxi the city is known for, to meet him and his wife there. And, upon reaching it after winding our way through Centro Historico's narrow alleys lined by old colonial buildings resplendent in the night lights, we could only say, "Wow!"
It's on Blvd. Ninos Heroes on a restored 1876 farm whose venerable courtyard is adorned by centuries-old trees. There was an "almost jungle-like feel surrounded by walls that proudly show their years." Under one of these trees, we delighted in traditional Mexican cuisine made new by "merging techniques and ingredients from other parts of the country." My husband relished their different take on the beloved mole sauce on chicken breast called Mole Negro de la Casa. I chose the carnitas de cerdo con cilantro (pork smothered in cilantro) and loved it.
Pro Tip: The Courtyard Bar is long and inviting. And we have to go back to experience dining inside its great colonial rooms.
2. Casa 46 — Cocina De Autor
Plazuela Machado is the place to be for a festive night in Mazatlan. Top-notch restaurants and lively watering holes surround a central plaza with a main gazebo in the middle, colorful souvenir kiosks distributed around the walking path, a giant monigote left behind from Carnaval days, and four bands alternating music from each corner.
The very talented Chef of La Concha chose Casa 46 at the southern end of the plaza on Calle Constitucion and, sure enough, it gave us a memorable sensory dining experience. Offering regional Sinaloan and Mazatlecan cuisine, traditional flavors are served with a twist, and dishes are interpreted as influenced by the five foreign cultures that settled in the city (French, Spanish, German, Asian, and American). We still cannot forget the delectable appetizer, confit duck enchiladas served with another amazing black mole sauce.
The main jewel of the restaurant is La Terraza, a second-floor veranda where diners get a panoramic view of the entire plaza. Aside from this privileged location, Casa 46 can rightly be called a restaurant-museum. The Carnival and Maritime Halls honor the different periods of the Port of Mazatlan's history and provide images of distinguished personalities who participated in the development of the state of Sinaloa. There is also an extensive wine cellar with more than 140 labels, making the bar (The Library) ideal for watching sports, playing poker, and having drinks.
Pro Tip: Allow 3 to 4 hours to fully appreciate the Plaza Machado, Casa 46, and the cultural icon, the Angela Peralta Theater on the opposite side.
3. La Mazatleca
Mexicans are legendary for their hospitality and service orientation. The gracious ladies of Club Elite VIP Lounge not only look fabulous, especially when not in uniform, but also take very good care of us. We took two of them out and they chose the beachfront restaurant closest to our resort so they could easily go after their shift. La Mazatleca takes the traditional cuisine of the city and turns it into "high-quality avant-garde dishes, which generate totally new experiences."
True to their word, their ceviches are differently presented (created on plates instead of cups) and specially flavored, not just with salt and vinegar. Each of us also ordered four different shrimp dishes — coconut, garlic, breaded, and bacon-wrapped — and we were all very satisfied. But we were completely surprised when we got each of the cheesecakes we ordered for dessert! Immediately, we realized that we should have just shared one. It is a quarter of a whole tall cake served with two sauces (strawberry and caramel), glazed nuts, and fresh berries!
Pro Tip: The restaurant is also great for families. Children can play on the reclaimed beachfront right next to the dining tables while you feast on the sights of boats against the lovely island backdrop, best during sunset.
4. La Marea
Every winter, our resort also offers many activities, among them a free Spanish class. That's where we met a young couple, Canadian Coast Guard employees who seemed to be traveling on a budget and were not on the all-inclusive program. We wanted to hear more about the stories they were sharing, so we took them out to La Marea as suggested by the Elite ladies.
We were surprised by traditional dishes served enclosed and steaming under a plastic covering. The restaurant's two levels are wrapped around the top of Cerro de Vigia (Vigia Hill), which is exactly across from the Cerro de Creston (Creston Hill) where the El Faro Lighthouse, the tallest lighthouse in the world, stands. Both hills offer beautiful views of the historic Port of Mazatlan.
There are two ways to get there. The pulmonia can take you up the hill from the Malecon, the longest boardwalk in Latin America, or you can take the green bus all the way to its last stop. After getting off the bus, you can walk toward the right side of the street and climb the stairs from the bottom of the hill. Turning left, on the other hand, takes you to the El Faro Lighthouse which can also be reached by climbing stairs. If you go by taxi, be sure to ask your waiter to call one for you when you are about to finish your meal. No public transportation goes up the hill.
Pro Tip: Go for dinner so you can take fabulous sunset photos among the hammocks, the cannon, or the Mazatlan sign at the top and the scenes of El Faro, the Port, cruise ships, and the sea as a backdrop.
5. La Concha
I would be totally remiss if I do not include our two favorite restaurants among the nine offered by our resort. There are four hotels in the complex, and at one of them where we stay, the main dining tent is called La Concha. With a giant palm roof, it overlooks the Sea of Cortez from three dining levels inside the giant hut. Additionally, a large deck offers alfresco and beachfront dining. The restaurant provides regular breakfast, a popular brunch on Sundays, lunch, and dinner buffets besides an extensive a la carte menu. This last season it offered two special buffets: mariscos (seafood) on Tuesdays and barbecue on Saturdays.
La Concha is always true to its claim of an extensive international menu with staff who are "friendly and attentive, even when the dining room is crowded." Live music, including mariachis, saxophonists, and folk singers, accompanies pleasant dining. All these make it a popular wedding venue; there was at least one each week.
Pro Tip: La Concha is open not just to guests but also to the public.
6. La Marina
La Marina is at another hotel located in the marina section of Mazatlan, separated from the other three but served with a shuttle. The buffet theme varies each day: beginning Monday with Oriental, then seafood, barbecue, Italian, Caribbean, shrimp, and Mexican. We don't miss the Oriental (of course), seafood (where you get the best crabs), and Italian (when you get the best pizzas). There is also an extensive international a la carte menu.
But what makes this dining experience unique is the marvelous view of the marina, where a variety of boats, yachts, and catamarans are docked. We always try to go early to make sure we have a couple's table by the windows to get that view, best at night when all the boats are lighted along with the other buildings from a distance across the water.
Pro Tip: La Marina is also where people can have the fish that they catch on fishing trips cooked to their liking for only $10 per fish.
There should be a seventh on this listing, but I just wrote about this unique dining experience at El Meson de los Laureanos in this recent article. Only 30-45 minutes away from downtown Mazatlan, the whole town of El Quelite is the restaurant.
Mazatlan is truly a food lover's delight. It's where you will find authentic dishes beyond the Mexican food we know in the United States. But it's not only about the bounty of the aquatic and agricultural center that Sinaloa is. It's also about the scenery and history around the port together with the warmth of Mexican people and culture that the dining experience becomes unique.
For more ideas and inspiration on Mexico, explore these articles: