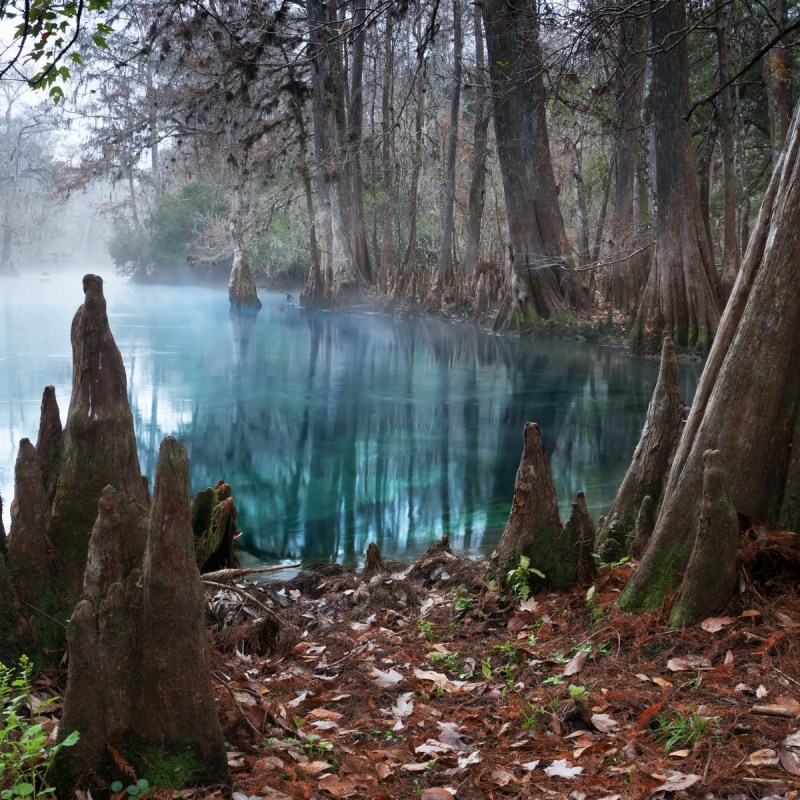 According to the U.S. Fish & Wildlife Service, bird-watching is the second-fastest-growing hobby in the nation after gardening. Michigan features a wide range of habitats for birds, and as a result, birdwatchers have spotted over 450 species in the Great Lakes State. From shorebirds along the Great Lakes coastline to birding trails, state parks, and bird sanctuaries, Michigan is a paradise for birders, with over 2 million residents enjoying bird-watching.
This article will cover seven of the best bird-watching hot spots in Michigan, where they are, and which birds to look for while you're there. Here are some of my favorite Michigan bird-watching spots that represent a variety of birds. I listed them from north to south.
Note: My visits to Copper Harbor and Kalamazoo were partially hosted trips. The opinions offered are based on my experience.
1. Brockway Mountain Hawk Watch, Copper Harbor
Located in the Keweenaw Peninsula, you'll take Michigan 26 west from Copper Harbor, and Brockway Mountain Drive is the first road on the left. This seasonal road has a steep slope, but the effort is worth it for its stunning views of the water and woods below. The official Brockway Mountain Hawk Watch takes place between March 15 and June 15. While it depends on the weather, mid-May is generally the peak timing. Birds stop in Keweenaw to prepare for their flight over Lake Superior and on to Canada. During this time, counters have documented 15 types of hawks. Falcons, owls, turkey vultures, and eagles contribute to the thousands of birds found in this area during migration.
Other birds frequently spotted include the cedar waxwing, snow bunting, cackling goose, American pipit, and the rusty blackbird.
From the end of April through mid-May, the Annual International Migratory Bird Festival occurs. During the festival is the perfect time to learn more about birding through a series of birding activities, dinners, and programs.
Pro Tip: If you're looking for a place for lunch or dinner, the seasonal Eagle Harbor Inn is a perfect choice while in the area. Stop by Jampot, a monk-run bakery that offers the ideal snacks to take on the trail for a sweet treat.
2. Whitefish Point Bird Observatory, Paradise
Situated in Michigan's Upper Peninsula 11 miles north of Paradise, you'll find the Whitefish Point Bird Observatory on the point of land that protrudes into Lake Superior. Before making the long journey across Lake Superior, thousands of birds will use Whitefish Point as a place to refuel and prepare. Hence, the region is a Globally Important Bird Area, where birdwatchers have identified about 340 species of spring and fall migratory birds in this corridor.
The Michigan Audubon runs a research project that counts waterbirds and raptors during migration. They also monitor piping plovers and band owls.
To discover more about the area's maritime history, you'll want to explore the Great Lakes Shipwreck Museum, where the Edmund Fitzgerald's 200-pound bronze bell is on display.
Pro Tip: Tahquamenon Falls is a must-see while you're in the area. Approximately 20 minutes from Whitefish Point, Tahquamenon Falls Brewery & Pub, located in Tahquamenon Falls State Park, makes the perfect place for a meal after birding or exploring the falls.
3. Seney National Wildlife Refuge, Seney
Located about 12 miles north of U.S.-2, Seney National Wildlife Refuge offers the perfect place for birders to get back to nature for a day. First, stop by the visitor's center, where the staff can orient you to the grounds. Then, check out the observation decks that offer spotting scopes to watch for osprey nesting.
Since I have difficulty hiking, I particularly enjoy the Marshland Wildlife Drive at Seney, where I could enjoy some of the best birding from my car. With a habitat for more than 200 bird species, you're likely to see a variety of waterfowl and raptors — trumpeter swans, common loons, bald eagles, osprey, and sandhill cranes. The Pine Ridge Nature Trail is an excellent option if you prefer walking. Go to their website for a list of the dozens of birds you might see.
Other ways to enjoy the refuge's outdoor activities include Northern Hardwoods Hiking, cross-country ski trails, and snowshoeing, with miles and miles of unpaved roads for hiking and biking through the backcountry.
While there's no camping in the almost 96,000 acres of the Seney National Wildlife Refuge, you can camp in the nearby Fox River State Forest Campground.
Pro Tip: For spring migratory birds, visit in May, but be sure to wear long sleeves and don some bug spray, as the area is prone to bugs during May. For fall migratory birds, September and October are the months to visit.
4. Hartwick Pines State Park, Grayling
Located about 2 hours north of Michigan's capital city Lansing, the area near Hartwick Pines State Park in Grayling is home to one of the world's rarest birds, the Kirtland's warbler. They also call them jack pine warblers because they breed almost solely in the jack pine forests in the northern part of Michigan's lower peninsula. Unfortunately, the only way to see this conservation-dependent species is to take a guided tour of the nesting area.
The Michigan Audubon and Hartwick Pines State Park partner to provide guided tours between mid-May and early July. In nearby Roscommon, on the first Saturday in June, they also hold the Kirtland's Warbler Festival.
The Michigan Audubon offers a variety of tours, and each has a difficulty rating listed on its events calendar. Check those listings for walking distance, terrain, and tour duration.
Pro Tip: At least once a summer, I pass through Grayling on my way up north, and I always stop by Dead Bear Brewing Company. One of my favorite sandwiches is the Aporkalyse Burger, a cheddar cheeseburger topped with in-house smoked pulled pork, bacon, ham, and barbecue sauce.
5. Otis Farm Bird Sanctuary, Hastings
The Michigan Audubon owns and operates the 128-acre Otis Farm Bird Sanctuary. Located adjacent to the Barry State Game Area, it is a Globally Important Bird Area for giving cerulean warblers a breeding habitat. The Michigan Audubon offers cerulean warbler guided tours early through late May at 8 a.m. at the Otis Farm Bird Sanctuary. Note that when trying to find the tour location, GPS trackers may not be accurate. It is best to use the directions on their website to find the correct place.
Spring and summer are the best times to go bird-watching at Otis Farm Bird Sanctuary. In addition to warblers, you'll likely find red-headed woodpeckers, osprey, sandhill cranes, and various sparrows. While you're in the area, you can discover more nature by biking at Hammond Hill Trail.
Pro Tip: For lunch after your exploration, try San Marcos Mexican Bar & Grill.
6. W.K. Kellogg Bird Sanctuary, Augusta
Located in southwest Michigan, about 15 minutes from Kalamazoo in the town of Augusta, W.K. Kellogg Bird Sanctuary is a tranquil area to sit and observe waterfowl, like Canada geese, ducks, and trumpeter swans. In addition, their birds of prey enclosure features eastern screech owls and bald eagles.
At the center of the sanctuary, you'll find Wintergreen Lake. Although this is a year-round location, and we visited in the winter, spring through fall is the best time to visit. Even in the winter, we saw various birds feeding at the bird feeders, including cardinals.
You'll find about 3 miles of trails, so it's a great place to get outdoors for a walk where you'll see lots of other wildlife besides birds. Take a picnic lunch, as there are plenty of picnic tables to enjoy an alfresco meal. A small general entry fee applies.
Also in Augusta, the Fort Custer Recreation Area provides another opportunity to get out into nature with hiking, horseback riding, and swimming. I also enjoy the Gilmore Car Museum while I'm in the area. The museum is the largest car museum in North America.
Pro Tip: Stop by Player's Grill and give their famous burgers a try.
7. Warren Dunes State Park, Sawyer
Situated about 15 miles south of St. Joseph in Sawyer, Warren Dunes State Park offers 1,952 acres, including open dunes and wooded birding habitats. With 3 miles of shoreline, you'll find shorebirds, gulls, terns, and waterfowl along the beach. In addition to birds, you'll have stunning views of Lake Michigan from the top of the 260-feet dunes.
Over 6 miles of hiking trails are home to raptors and songbirds. One of the best areas in the park for birding is the Organizational Youth Camping Area.
Warren Dunes State Park has two campgrounds and some rustic mini cabins if you enjoy camping. You'll relax to the sounds of Lake Michigan's waves in their lake-front camping. Whether you prefer modern with hot water, bathrooms, and electricity or a more rustic campsite, you can have it all in this park.
Pro Tip: Vehicle entry and parking in Michigan State Parks require a valid Recreation Passport.
To learn more about Michigan and birding, check out these articles: