England is famous for its quaint towns and villages. The archetypical English village is made up of small cottages, preferably with a rose bush climbing up the front, a village green, a pub, and a gurgling stream. Cliché or not, there are countless such villages dotted around the countryside. Just in Yorkshire and the Cotswolds alone, they all seem to look like that.
So, in this list of quaint, Hallmark Christmas movie-suitable towns, I tried to find some that tick various boxes, from cutesy villages in the countryside to picturesque harbor towns to some which are just picture-perfect and terribly romantic, especially around Christmastime. All of them brimming with charm, and friendliness, and while the title refers to English towns, one Welsh and one Scottish town have snuck into the mix.
1. York
North Yorkshire
On paper, York is quite a large town with just over 200,000 inhabitants, but go to the medieval, walled center, and York has that cozy, small-town feeling. Cobbled lanes, small squares, ancient churches and markets, crooked houses, and a higgledy-piggledy assortment of architecture crossing numerous centuries: York is as lovely as can be. At Christmas, those scenic lanes are filled with smells of mulled wine, sausages, warm cinnamon doughnuts, cookies, mince pies, and much more, simply oozing a Christmas atmosphere. The St. Nicholas Market's Alpine chalets are dotted along Parliament Street and St. Sampson's Square, spilling over into the side lanes, offering superb food, seasonal arts and crafts, and an ambiance that is so Christmassy, you'll get into the Hallmark mood immediately.
Pro Tip: You cannot go to Yorkshire without stopping at Betty's Tea Rooms, THE place to have a sumptuous breakfast, Afternoon Tea, or simply my personal favorite: cinnamon toast. Believe me, you won't regret it.
2. Bibury
Gloucestershire
Bibury in the heart of the Cotswolds has that English village charm that has inspired many a jigsaw puzzle. Picture-perfect cottages, that gurgling stream, and all the charm you could possibly wish for. The most iconic and photogenic spot is Arlington Row, where you can just imagine your favorite Hallmark actors hamming it up in a sentimental Christmas story. With a happy ending, of course, because with this backdrop, how could it not be?
For a romance overload, stay at The Swan on the bank of the River Coln, with its roaring open fireplace, beautiful Christmas décor, and cozy rooms.
Pro Tip: Within sauntering distance of the hotel, you will find Bibury Trout Farm, England's oldest working trout farm, which has simply the best-smoked trout. You can walk around the farm, feed the fish, and then stop at the café for some of that fish on your dish.
3. Whitby
North Yorkshire
Whitby is known for many reasons, not the least as the setting for Bram Stoker's novel Dracula. But there are also the famous fish and chips, and the quaint harbor. The colorful fishermen's cottages clinging onto the side of the hill that rises from the old harbor, together with the steep, narrow lanes make this a definite contender, should Hallmark ever come and scout locations in North Yorkshire.
Must-dos include having fish and chips, preferably at Abbey Wharf; searching out Captain Cook's heritage, who served his naval apprenticeship here, and whose ship the Endeavour was built in Whitby; and climbing up to the ruins of Whitby Abbey for unbeatable views.
Dreaming of Filey – your dream vacation awaits you
Top guest reviews
Everything was excellent clean, well equipped, beautiful and modern, close to shops, restaurants and car parking space allocated was brilliantNothing just a couple of mobility issues
Excellent location good to have parking The bed in master bedroom was very sharp on the corners with not much room pass by had a few nasty bruises
Excellent location good to have parking The bed in master bedroom was very sharp on the corners with not much room pass by had a few nasty bruises
Not straight forward, for us unfortunately .
The apartments are in a great position so close to the sea and in the middle of the towns shops. The accommodation was spotless. Lovely rooms and the kitchen was very well equipped. The beds were very comfy and having an en suite shower room as well as a bathroom was great.Self check in was easy and the allocated parking space is wonderful as we saw many people struggling to find space on the streets and seafront.
Read Less ∧
Read More ∨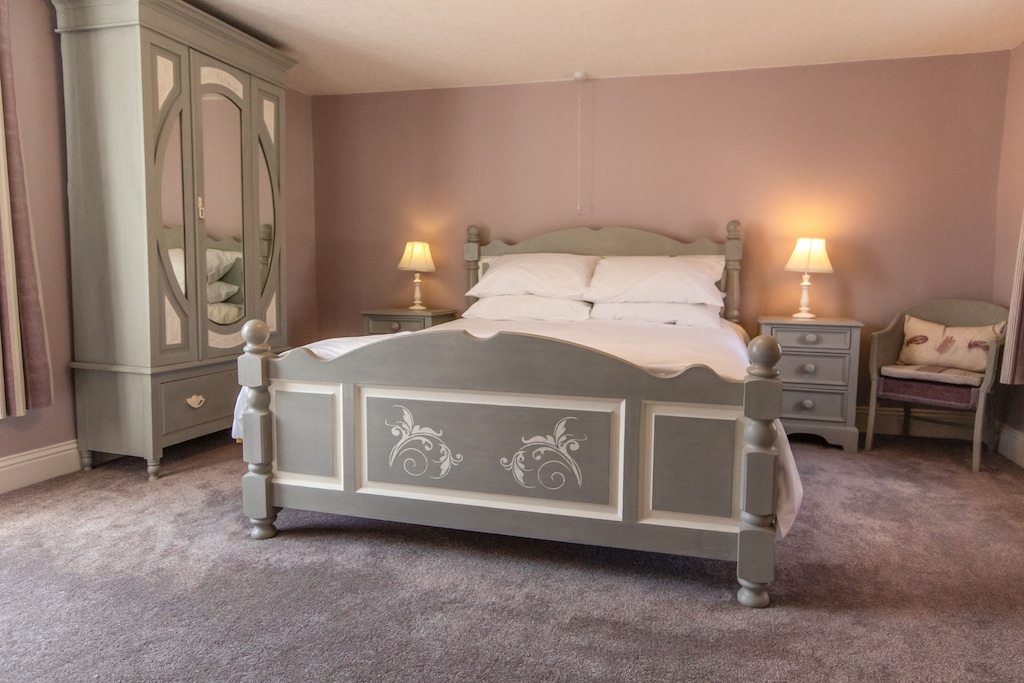 Dreaming of Castleton – your dream vacation awaits you
Top guest reviews
The cottage was well maintained and had all we needed for a great stay. Perhaps it would have helped to know that not all phones can get a signal here, the village has no bus services so you have to have a car and 'feeding' the eco friendly heating is quite heavy work. But once you get used to being 'remote' it is wonderful being in the quiet beautiful north york moors.
This is the second time we have stayed in this property, and not surprised to say it is still good.Well equipped and clean, and Castleton is so central to many great places to visit.We will recommend to our children who are all walkers and of course we will be returning D and B
An amazing cottage. Exactly as described and more. Have stayed in a number of holiday lets before but never stayed in one that is so well equipped. Would stay here again in a heartbeat.
We had a brilliant stay, the cottage was extremely comfortable, with everything we needed. Beautiful courtyard full of flowers was a wonderful place for morning coffee, and after a long day of walking the moors or fossils finding on the coast we slept like logs in the comfortable beds!
I stayed here with my family recently and had a lovely time. The house is charming, full of character, very comfortable beds, well maintained and had everything we needed. The village has a Co-op and tea rooms and the local pub has a very friendly welcome with a beautiful view from the beer garden. The house is in a great location, perfect for exploring the stunning countryside and only a short drive to Whitby, would definitely stay again.
Read Less ∧
Read More ∨
Pro Tip: Don't miss a walk along Whitby Beach, winter or not. Wrap up warm, walk past the bright bathing huts and look out for sea glass, as this stretch of coast lies in the path of former glass factories, along with the famous Seaham Beach, 50 miles further north.
4. Castle Combe
Wiltshire
Castle Combe in Wiltshire, lying along the Great West Way, has been voted The Prettiest Place in the UK in 2021. And, with so many quaint towns and villages, that is an honor indeed. Not unlike Bibury, with cutesy cottages at every step, Castle Combe simply offers you more of that cuteness. The honey-colored cottages are set along the small River Bybrook, which is crossed by ancient stone bridges, and is the location of a rubber duck race in the summer, while the nearby town hall, on the lovely-named The Street, is the location for the Christmas market in winter.
Should you be lucky enough to find yourself in Castle Combe during snowfall, don't waste a minute indoors, grab your camera and phone, and get the most Hallmark movie-inspired pictures you could ever wish for.
Pro Tip: For the most idyllic place to stay, book the Old Museum, a one-bedroom cottage on the doorstep of Castle Come.
5. Bamburgh
Northumberland
I fell in love with Bamburgh during a pandemic road trip around Northumberland and while it is tiny, it oozes charm, even in winter. Or maybe, especially in winter?
Presided over by an enormous castle where recently the latest Indiana Jones movie was filmed, and which was also a Harry Potter location, if not a Hallmark movie quite yet, the main street is lined with small cottages, has a village green with a red public phone box, and has the best beach in the entire UK.
And, if you or someone you travel with, is keen on meeting Santa, Bamburgh Castle has a festive Christmas Grotto, where you can meet the man himself.
Pro Tip: If you love seafood, head straight to the Potted Lobster for a daily changing menu of the freshest catches of the day.
6. Lavenham
Suffolk
Lavenham is a small village slap bang in the middle of rural Suffolk, northeast of London. What makes up the particular charm of Lavenham, is that it is like a mini Rouen, just smaller and in England. Crooked half-timbered houses line the high street, painted in all colors from pink to orange, yellow to white, making this a very picturesque spot indeed. Add snow, and this is an enormously romantic spot to visit.
Despite being a tiny town, whose population has never exceeded 2,000 souls throughout its history, it does have a superb history. Back in 1524, when Lavenham was a thriving medieval town famous for its wool and wool fabrics, superb buildings sprung up, reflecting the wealth of its inhabitants. Those very buildings and a few slightly newer additions make for a backdrop that is a perfect time-travel period film set. I am surprised that Hallmark has not been knocking on Lavernham's crooked doors yet.
Pro Tip: For a cozy and historic place to stay, head to another place called The Swan. This one comes with a highly-rated restaurant and a luxury spa.
7. Broadway
Worcestershire
I know that Castle Combe won Prettiest Place in England, but Broadway was close behind. More stone cottages, village greens, quaint pubs, and that all-encompassing Cotswold charm, and you cannot go wrong with a visit to Broadway. There is history, with the Broadway Tower, standing 65 feet high, and the second-highest point in the Cotswolds from where, on a good day, you can see 16 English counties; and design interest, with the Gordon Russell Design Museum, celebrating the 20th-century furniture maker.
Pro Tip: When in England, you cannot avoid spending an evening, or a few, in a traditional pub. One of the loveliest is the Crown & Trumpet near Broadway Village Green, which also offers a lovely open fire in winter.
8. Tenby
Pembrokeshire, Wales
The Welsh contender for prettiest harbor town that could easily star in a Hallmark Christmas movie must be Tenby. Colorful fishermen's houses line the tiny old harbor basin with a pier crossing a picturesque beach, and there are islands and peninsulas that make for great photographs. Around Christmas, the small lanes of the walled old town center are strung with lights and the tiny shop windows are decorated. Every Boxing Day, the small community comes together for a special swim in the sea, with fancy dress strongly encouraged.
Pro Tip: Nearby Carew Castle and Tidal Mill, with an impressive history spanning some 2,000 years, make for a lovely walk along the causeway, even in winter. Just dress warmly and take the easy mile-long circular walk around the properties, complete with Christmas decorations, and, hopefully, some snow.
9. Kirkcudbright, Kirkcudbrightshire, And Dumfries And Galloway
Scotland
The charming harbor town of Kirkcudbright lies in the southwest of Scotland, in the estuary of the River Dee. The unusual name is thought to have developed from the word for church (kirk) and the name of Saint Cuthbert, forming originally the name Kirkcudbright, and it is not pronounced as you might think it should be. Instead, it is pronounced kir-coo-bree. Known for its quaint harbor dotted with traditional and brightly-colored fishing boats, and its famous Artists' Town, around Christmas the loveliest and most charming place to be is by the tiny bathing huts, each and everyone decorated with Christmas lights and wreath-making for a magical setting.
Pro Tip: Usually on the weekend of the first of Advent, Santa arrives in Kirkcudbright not by sleigh but by boat, as is fitting for a fishing village. This coincides with the opening of the Christmas market stalls and illuminations.
10. Knaresborough
North Yorkshire
Knaresborough is one of those old picture-perfect Yorkshire towns, set alongside the river Nidd, with higgledy-piggledy stone cottages and cobbled streets. The scenic river is spanned by a viaduct lying high above the valley. There are castle ruins and Mother Shipton's Cave — reportedly England's oldest tourist attraction — all within a lovely stroll along the river. But it is the town center with its cottages and views along the river that make Knaresborough the perfect Hallmark location. This little place is nearly too quaint to be true, having already won a spot in my 7 Charming Market Towns To Visit in Yorkshire. And when this little charmer is covered in snow, it really should be a movie star.
Pro Tip: Pop into the Marigold Café on the riverbank for a scone or a hot soup, and, if the weather is willing, wrap up warm and rent a little boat.
Hallmark movie-like towns seem to be everywhere — and worth a visit: